Ever since Season 3 of The Umbrella Academy was announced with an official release date, fans have been eagerly anticipating its arrival on June 22. The series is one of the highest-grossing on Netflix, and has delighted fans with its intriguing premise of a dysfunctional family of adopted sibling superheroes, working together to solve the mystery behind their father's death and the threat of an apocalypse.
While waiting for Season 3 to come out in a few more days, why not check out some related reads instead of re-watching the entirety of the series? We've curated a collection of recommended reads for any and all Umbrella Academy fans to enjoy, from action-packed fiction to superhero series and stories centred around family dynamics. Read on to find your next favourite thing to binge while you wait!
Browse by Category:
1. Action-packed Fiction
2. Superhero Series
3. Family Dynamics
Action-packed Fiction
Craving some fast-paced, action-packed reads that will prove just as entertaining as the show? Dive deep into our collection of action-packed fiction – some with a sci-fi apocalyptic twist, reminiscent of The Umbrella Academy's science fantasy themes.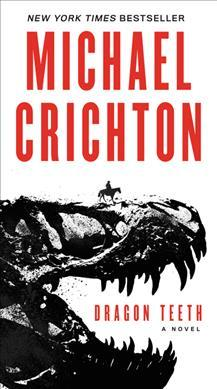 Written by the New York Times bestselling author of Jurassic Park, Dragon Teeth is an exciting action and historical fiction novel. It was discovered and subsequently published after Michael Crichton's death, and there has even been plans to adapt it into a TV Series.
Set in the American West in 1876, dive deep into the period of history known as the Bone Wars, where two real-life paleontologists fervently competed with each other through fossil hunting. William Johnson, a Yale student on summer break, works alternately between the the two. But he soon stumbles upon a discovery of historic proportions, and with this extraordinary treasure also comes extraordinary danger in a thrilling turn of events.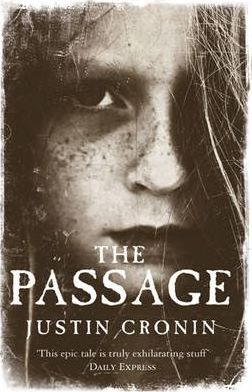 This New York Times bestseller by award-winning author Justin Cronin has received widespread praise and acclaim, even being adapted into a Fox television series.
What starts out as a project to develop a new immunity-boosting drug based on a virus instead becomes the event that forever changes the world. In The Passage, we are thrust into a near-future where an apocalyptic world has become overrun by vampire and zombie-like creatures infected by a highly contagious virus. Now, humanity will have to fight to survive amongst superhuman monsters continually on the hunt for fresh blood...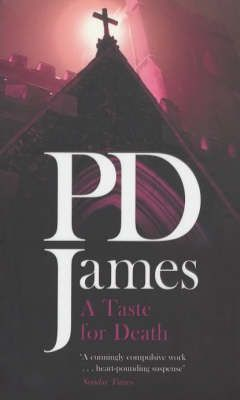 This award-winning and action-packed crime novel has been adapted for television and radio, and widely praised by critics.
In the dingy vestry of St Matthew's Church, Paddington, two corpses are found in a pool of blood with their throats slashed with brutal precision. One is an alcoholic vagrant; the other is Sir Paul Berowne, a recently resigned Minister of the Crown and baronet, shocking everyone. Join Commander Adam Dalgliesh as he investigates one of the most convoluted cases of his career!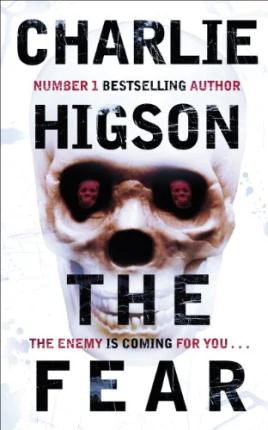 Indulge in this action-packed horror novel that has been highly praised! In The Fear, we are introduced to an apocalyptic world where a widespread virus has affected everyone aged fourteen and over, transforming them into hungry, bloodthirsty monsters.
As children across London are being hunted by grown-ups who have turned into cannibalistic zombies, our protagonist DogNut and the rest of his crew set off on a deadly mission, in search of friends they have lost. But who can they truly trust and how far will they go to survive in this changed world? Read on to find out more.
Superhero Series
Looking for some engaging stories involving protagonists with special powers after falling in love with the superhero main characters of The Umbrella Academy? Look no further than this selection of recommended reads.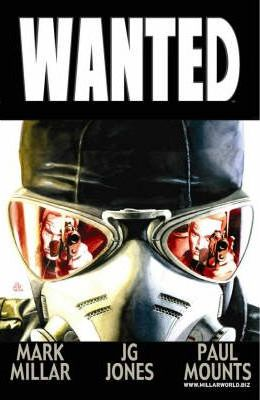 Wanted is a compelling comic book series that has been adapted into a film, and praised as the most talked-about superhero series of its time. It operates on one simple principle – superheroes really do exist in our world. Or they did, until all the supervillains in the world teamed up to defeat every one of them.
Meet Wesley Gibson, who has had everything in his life fall apart – his father abandoned him, his girlfriend left him for his best friend, and he's lost his job. But suddenly, he gets invited to join a secret society of supervillains that control the entire planet, and Wesley's father was one of them. Watch as one man goes from being the world's biggest loser to the deadliest assassin alive.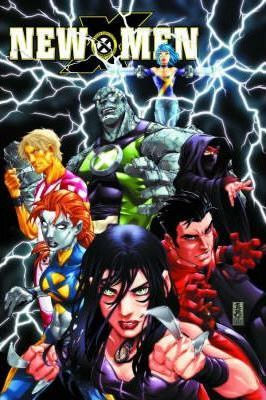 This comic collection is a must-read for any and all fans of the X-Men series and superhero stories.
In the wake of the Decimation event, where mutants have started losing their powers, the X-Men team will have to deal with the repercussions in this changed world. Will the kids survive, and will their friendships persevere? And will there be a new addition to the team in the form of X-23, the clone and adoptive daughter of Wolverine? Read on to find out more!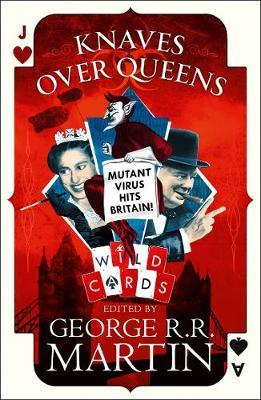 You won't want to miss this compelling superhero series written by acclaimed author George R. R. Martin, best known for writing A Song of Ice and Fire which was adapted into TV series Game of Thrones.
In the aftermath of World War II, the world's population has been devastated by a terrifying mutant virus. Those who survived have been permanently altered, for better or for worse. Some, known as jokers, have been cursed with bizarre deformities; others, known as aces, have been granted superpowers. Now the virus has reached Britain, and its people will have to grapple with the aftermath...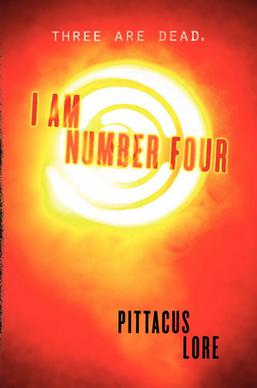 This #1 New York Times bestseller novel is a compelling science fiction must-read that has even been adapted into a major DreamWorks film.
Meet the Loric, a nearly extinct race of aliens locked in a deadly battle with another alien species. The only survivors are nine teenagers who have subsequently escaped to Earth – and they look like us, talk like us, and live among us. Blessed with unique abilities, these young superheroes will have to fight for their lives when the enemy discovers their whereabouts and starts hunting again. Number One, Number Two, and Number Three have been killed. Our protagonist Number Four is next.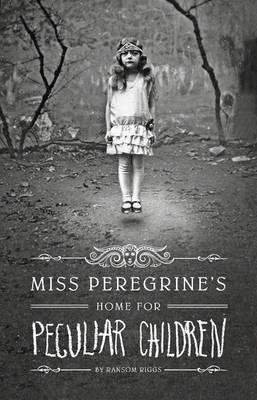 This mesmerising New York Times bestseller has been adapted into a major film by director Tim Burton, and received international recognition and praise.
A collection of strange photographs. An island shrouded in mystery. And a peculiar, abandoned orphanage... All of these elements make up the crux of the story of Miss Peregrine's Home for Peculiar Children, where orphans with disturbing supernatural abilities spend their days. An unforgettable fantasy complete with beautiful vintage photography, this novel is a must-read that you will find yourself unable to put down.
Family Dynamics
If you loved the dysfunctional family dynamics between the siblings in The Umbrella Academy, check out these recommendations for some stories with a similar premise.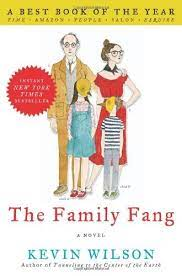 A funny and poignant bestselling read, The Family Fang tells the story of an endearingly dysfunctional family of oddballs.
Siblings Annie and Buster Fang, who have always tried to distance themselves from their eccentric artist parents, find themselves with nowhere to turn to but their family home due to a bad economy. Reunited under the same roof for the first time in more than a decade, Buster and Annie will have to confront not only their ambitious and peculiar parents, but the chaos and confusion of their childhood.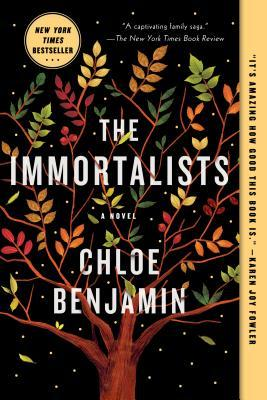 An instant New York Times bestseller and named Best Book of the Year by The Washington Post, this dazzling family saga will captivate readers.
If you knew the date of your death, how would you live out the rest of your life? In 1969, the four Gold siblings sneak out to visit a psychic who claims she can reveal this hidden truth to them. The prophecies inform their next decades, and these four adolescents grow into adults struggling to grapple with this forbidden knowledge. Probing the line between destiny and choice, reality and illusion, this deeply moving tale is a must-read for all.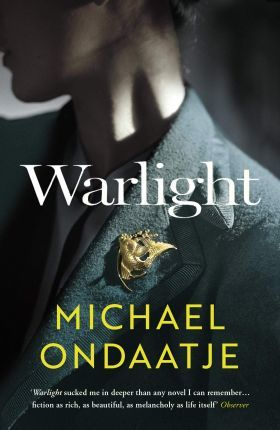 Longlisted for the Man Booker Prize in 2018 and a finalist for the 2018 Los Angeles Times Book Prize, this dream-like novel set in post-World War II London about family secrets will leave you unable to put it down.
The past never truly remains in the past. As London is still reeling from war, 14-year-old Nathaniel and his sister Rachel are abandoned by their parents and left in the care of a mysterious figure known as The Moth. Soon, Nathaniel joins The Moth's band of criminal misfits in a series of teenage misadventures. But years later, a now adult Nathaniel seeks to uncover the truth. Is that eccentric crew really who they claim to be? And more importantly, what happened to Nathaniel's mother, and was her supposed reason for leaving even true?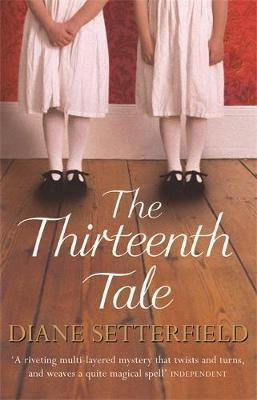 Now a major BBC film, this bestselling gothic suspense novel about family secrets and sisterhood is a definite must-read!

The Thirteenth Tale starts off reminiscent of popular novel The Seven Husbands of Evelyn Hugo – a young woman, Margaret Lea, is invited to interview a mysterious old lady, who is giving a final interview to reveal the truth of her life. Said old lady is the famous and reclusive writer Vida Winters, and she reveals chilling family secrets that have long been kept hidden at her childhood home Angelfield, now burned and abandoned.

Within this tale of family drama there is the beautiful and manipulative Isabelle, the brutal, dangerous Charlie, and the wild twins Emmeline and Adeline. As Vira continues to recount her strange and troubling story, Margaret realises that she too will have to learn to confront her family traumas and past, as well as the ghosts that haunt her...
---
We hope these recommendations will provide something good for you to binge before Season 3 comes out. If you'd like to browse more intriguing reads, check out our Fiction category for a wide selection of books. Happy reading!