On 13th September 1916 in Wales, a young boy was born to two Norwegian parents, who named him Roald –  after Roald Amundsen, the first man to ever reach the South Pole. Years later, he would end up becoming an award-winning novelist, screenwriter, and poet, and be hailed as one of the greatest storytellers for children of the 20th century. If you're a Roald Dahl fan curious to find out more about his life, or hoping to pick up a copy of one of his books again, read on to find out more!
Browse by Category:
1. The Life of Roald Dahl
2. Famous Classics
3. Children's Books
4. Books About Roald Dahl
The Life of Roald Dahl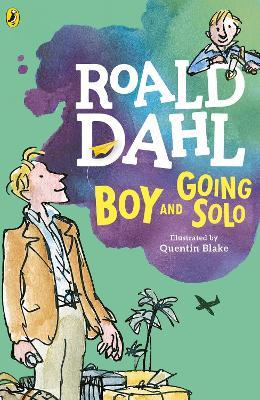 While Dahl's early years were marked by the tragic deaths of his older sister, Astri, and his father, he had quite the eventful childhood after his mother enrolled him in boarding school. The first half, Boy, of his humorously penned autobiography collection, Boy and Going Solo, talks about his schoolboy days when he got punished for playing a prank on the "mean and loathsome" old woman, Mrs Prachett, who ran the local sweet shop. Many fun and memorable moments are documented in the book, including Dahl's growing interest in sports and photography, fun summer holiday memories when he would visit his mother's family in Norway and play pranks, and more.
Dahl's life after school is carefully examined in the second half of Boy and Going Solo, delving deep into how his lust for travel took him first to Canada, then to East Africa; his enlistment in the Royal Air Force; and the severe injuries he took to the head, nose and back after a terrible crash-landing in the Western Desert, which later led him to start a career in storytelling. If you're interested, do check out the autobiography to learn more about Dahl's utterly compelling life!
Lastly, while Dahl was undoubtedly a talented writer, it's also worth noting that he's a somewhat controversial figure with a history of anti-Semitism and other offensive statements. While this shouldn't necessarily prevent you from enjoying his works, it is worth keeping in mind and might be best for parents to give guidance to their children while reading.
Famous Classics
These are thought by many to be some of Dahl's most iconic works, and are often considered timeless classics.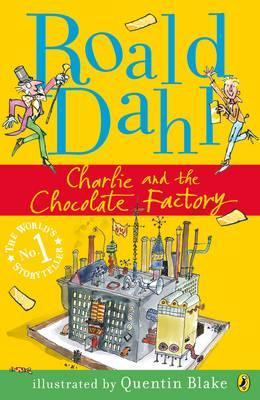 Did you know that Roald Dahl was inspired to write Charlie and the Chocolate Factory due to memories of his schoolboy days, when students at his boarding school would be given Cadbury chocolates to be tested by the pupils?
Dahl dreamt of inventing a new chocolate bar that would win the praise of Mr Cadbury himself, which inspired him to write this fantastical tale of young Charlie Bucket winning a Golden Ticket to explore Willie Wonka's Chocolate Factory. Full of humor, wackiness, and plenty of quirky characters, this book bears all the hallmarks of Dahl's delightful writing style. Go ahead and pick up a copy if you'd like to experience Charlie's adventures all over again!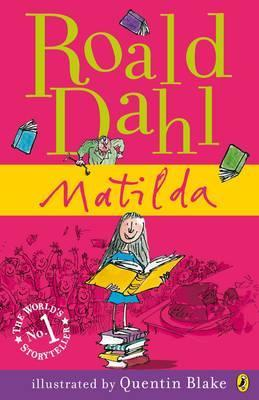 This classic story about the precocious and clever Matilda Wormwood has continued to enthrall readers even decades later. As she struggles to deal with her neglectful parents and the nightmare of a principal, Miss ("The") Trunchbull, Matilda presents herself as an extremely likable, intelligent and independent heroine with plenty of rare and eccentric talents to knock Mrs. Trunchbull off her feet. Matilda is a beautifully-written novel about learning to accept yourself, and about the power of reading and stories. This inspiring tale is truly a must-read for any and all kids!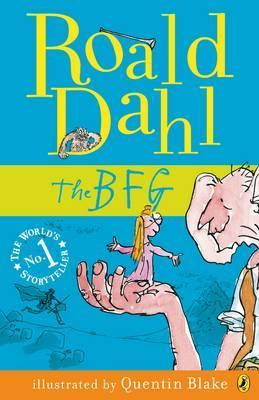 The BFG is one of Dahl's most popular novels, and was dedicated to his late daughter, Olivia, who died of measles encephalitis at the age of seven in 1962. This charming story about the unlikely friendship between 8-year-old orphan Sophie and The BFG (Big Friendly Giant) makes for a heartwarming read, as the reader follows their adventures in trying to stop the man-eating giants and save the world. It's no wonder this book has been hailed as one of Dahl's best works, and received numerous awards!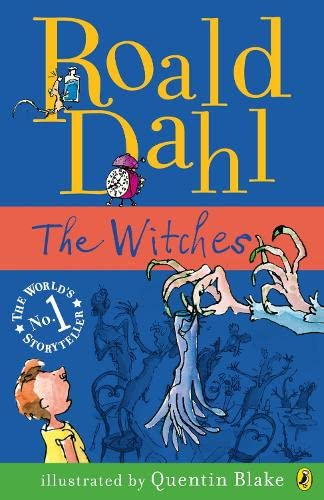 This dark fantasy novel by Roald Dahl tells the story of a brave young boy and his Norwegian grandmother, in a world where secret societies of child-hating witches exist in every country. Ruled by the evil and vicious Grand High Witch, who plans to turn all the children in England into mice, what follows is an unforgettable tale that makes for a thrilling, fun read for just about anyone.
Childrens' Books
Apart from Dahl's most popular works, here are some other childrens' books he's written that have continued to delight young readers.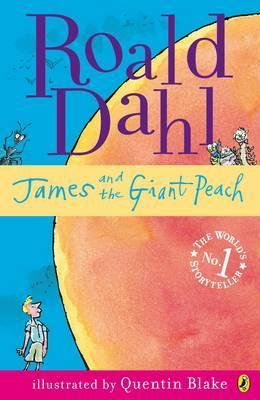 This imaginative, creative story about a young orphan boy who enters a gigantic magical peach is a great book for any child! In this wild, surrealist tale, 7-year-old James is upset and lonely while living with his two aunts – but when a peach in the garden starts to grow and grow, he stumbles upon seven unusual insects inside of it, all waiting to take him on a great adventure. This charming and delightful tale is one that you won't want to miss!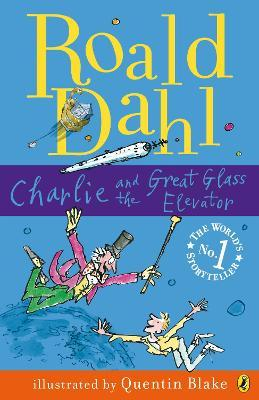 Check out the thrilling sequel to the beloved classic, Charlie and the Chocolate Factory! In Charlie and the Great Glass Elevator, Charlie shows up to take possession of Willie Wonka's Chocolate Factory after being announced as the winner – but when the great glass elevator they're in makes a fearful whooshing noise, Charlie and his family find themselves sent into orbit in a fantastical space journey. Full of bizarre twists, quirky characters and tons of fun adventure, this is a must-read for fans of the first book!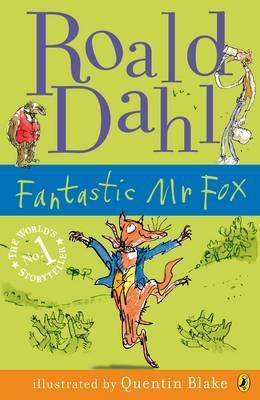 This children's story bears all the hallmarks of Roald Dahl's writing, and is full of mischievous fun and adventure! Follow the adventures of the clever Mr Fox as he outwits his farmer neighbours to steal food from right under their noses, coming up with fantastic plans of his own each time. While the premise sounds relatively simple, this endearing fuzzy trickster makes for a lovable, memorable character. If you're a fan of anything and everything Roald Dahl, you'll love this book!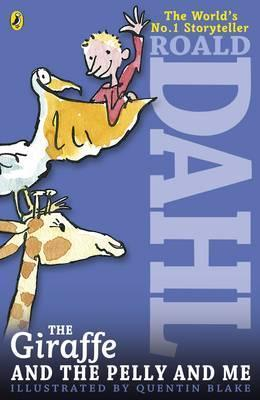 This sweet and heartwarming tale follows a young boy named Billy and the animal friends that he meets. Billy has always dreamed of running a sweet shop, and he thinks the abandoned old house nearby would be perfect – but then he finds the building has been renovated and inside lives a giraffe, a pelly, and a monkey! The trio call themselves the Ladderless Window-Cleaning Company, and soon become best friends with Billy and help to make his dream come true. This cute and silly book is perfect for kids, especially those who are animal lovers.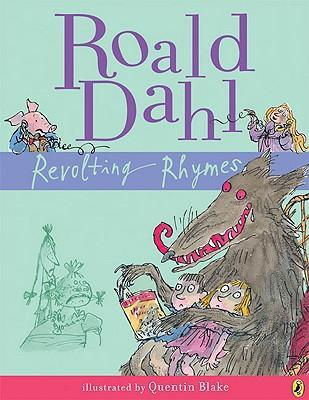 Did you know that Roald Dahl wasn't just a writer, but a poet too? Revolting Rhymes is one of Dahl's poetry collections for children, and has all of his signature quirkiness and endearing humor. Here, Dahl re-interprets six well-known fairy tales with surprise endings rather than their usual happily-ever-afters. You're sure to find yourself laughing out loud at the absurdity of it all once you've reached the end!
Books About Roald Dahl
While these books weren't written by the man himself, they are perfect for Roald Dahl fans looking to relive their childhood, and great accompaniments to his books!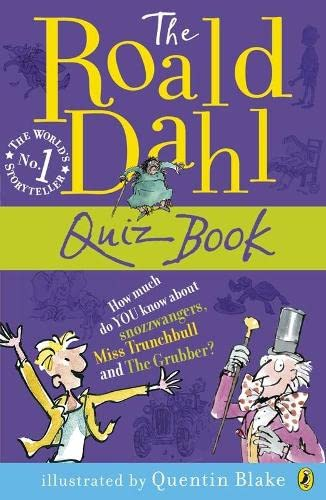 Think you know all about Roald Dahl and his works? Put your knowledge to the test with this hilarious quiz book that will delight Dahl enthusiasts everywhere. Included are over 300 question-and-answer trivia questions based on six of Dahl's most beloved titles, such as Charlie and the Chocolate Factory, Matilda, Fantastic Mr Fox, and more. Also featured are some new fascinating facts about Roald Dahl and his world that you won't want to miss!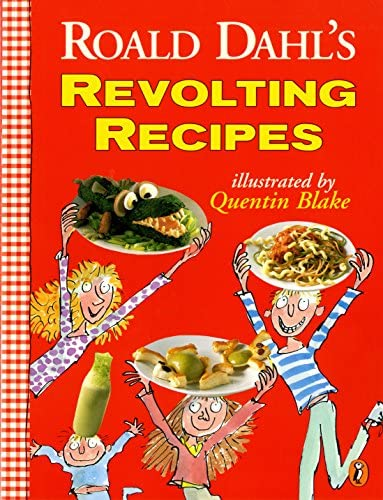 This playful, imaginative recipe book offers unique recipes for re-creating the deliciously disgusting foods featured in Roald Dahl's books! Learn how to make Lickable Wallpaper, Stink Bugs Eggs, and more with dishes featured in Dahl stories such as Charlie and the Chocolate Factory and James and the Giant Peach. With simple step-by-step instructions that are easy to follow, you'll definitely love this interesting guide.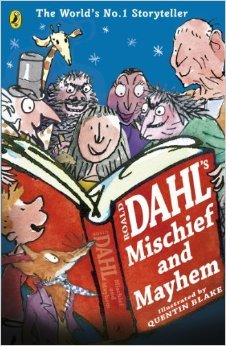 This book is a wonderful accompaniment to Dahl's own stories, and the perfect companion book! If you loved the pranks, tricks, and mischief apparent in so many of Roald Dahl's stories, Roald Dahl's Mischief and Mayhem offers a guide to playing pranks and practical jokes that will have you and your friends keeling over with laughter. Included are extracts from Charlie and the Chocolate Factory, Matilda, The BFG, The Witches, and more alongside funny quizzes, outrageous jokes and plenty of ideas for mischievous surprises!
---
Although more than three decades have passed since Roald Dahl's passing, he remains a beloved children's author to this day with his incredibly timeless works. We at Thryft aim to make reading accessible to all through our second-hand books, and if you liked our recommendations, search up "Roald Dahl" in our store to get your hands on them or check out our Children's and Young Adult section for more great reads.
Happy reading!