More often than not, the most talked-about novels reflect the lives and experiences of foreign authors – particularly those in the Western world. While these stories definitely deserve praise, you might be looking for something else if you'd prefer to be a little closer to home.
Why not indulge in some local literature from authentic Asian voices? We've picked out a collection of the best Asian Literature must-reads – from love stories to historical and cultural novels – with relatable stories and characters that you're sure to love. Read on to find out more!
Browse by Category:
1. Love & Romance
2. Asian Historical
3. Contemporary & Cultural
Love & Romance
Whether you're looking for light, fluffy romances or emotional love stories, these novels from Asian writers are must-reads you won't want to miss.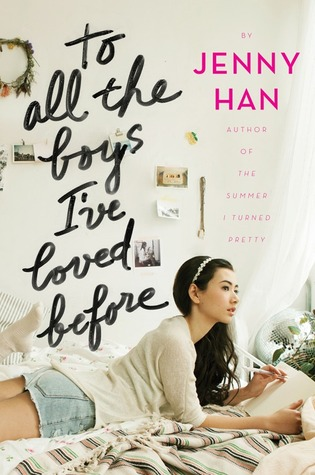 Now a major film streaming on Netflix, To All the Boys I've Loved Before is a teen rom-com by Korean-American author Jenny Han, later named a Times Best YA Book of All Time!
Meet 16-year-old Lara Jean Song, a regular teenage girl – but her love life is about to spiral out of control when her biggest secret is revealed. Inside a hatbox her mother gave her are a collection of heartfelt love letters – five in total, written by her for every boy she's ever loved. Meant for her eyes only, they contain some of the deepest, most intimate things she'd never dream of saying in real life – but when the letters are suddenly mailed to all her crushes, what follows is a dramatic story of love, heartbreak, and coming-of-age. You won't want to miss this beautiful and sweet romance!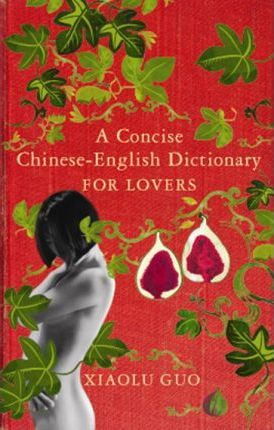 Written by acclaimed Chinese novelist Xiaolu Guo, this poignant love story has been nominated for the 2007 Orange Prize for Fiction and translated into over 20 languages!
A Concise Chinese-English Dictionary for Lovers tells the story of a 23-year-old Chinese woman called Z, who travels to London to learn English. Initially unable to even ask for a cup of tea, as Z begins to improve in the language, she also falls for and moves in with her new English boyfriend, deciding to write a Chinese-English dictionary for lovers. This utterly spellbinding novel on self-discovery, alienation, and cultural differences is a must-read that you'll find yourself unable to forget!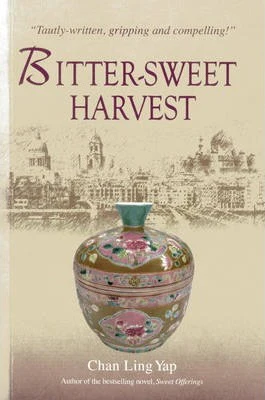 Written by Malaysian author Chan Ling Yap, this powerful novel is set in late 1960s Malaysia, emerging from the outbreak of racial conflict in 1969.
Here we are introduced to a unique couple – Chinese Christian An Mei, and Malay Muslim Hussein – as we explore the difficulties and tensions in an interracial marriage during such turbulent times in history. Powerful, emotional, and intriguing, this novel is a definite must-read for fans of the Asian Lit or romance genres.
Asian Historical
If you're interested in exploring our own unique Asian stories and histories, you'll love these recommendations we have lined up for you – set in ancient Korea, Japan-occupied China, and more!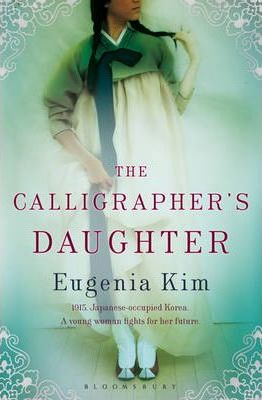 This stunning debut by Korean-American author Eugenia Kim is perfect for Asian Lit fans, inspired by the life of the writer's mother!
Set in Japan-occupied Korea in the early 1900s, Najin Han, the privileged daughter of a calligrapher, yearns for the power to choose her own destiny. Headstrong and ambitious, she narrowly escapes an arranged marriage to serve as a companion to a young princess – but the king is then assassinated, and she has to navigate her new life in the shadow of a dying monarchy...
A beautiful novel about love, family, and tradition, The Calligrapher's Daughter is perfect for fans of Amy Tan and Lisa See's works.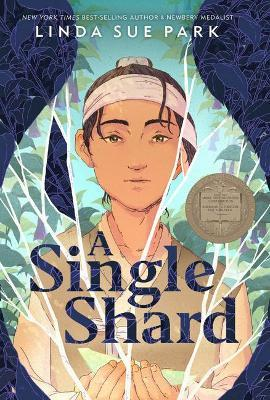 Winner of the 2002 Newberry Medal for excellence in children's literature, this beautiful novel by Korean-American author Linda Sue Park also received special mention by the Asian/Pacific American Awards for Literature.
Set in 12th-century Korea, a young orphan named Tree-ear lives a lonely existence under a bridge with Crane-man, a physically disabled man who took him in when he was only a small child. Fascinated by the potters in the village, Tree-ear takes a liking to master potter Min, developing an overwhelming desire to follow in his footsteps –  but how can he when the technique is only passed down from father to son? What follows is an epic journey and coming-of-age, as a young boy seeks to prove himself amidst hardship and pain. You won't want to miss this heartwarming tale.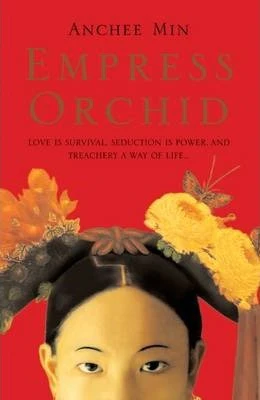 Based on the true story of China's last empress and a nominee for the Richard and Judy Best Read of the Year Award, this stunning novel by Chinese-American writer Anchee Min is perfect for fans of the Asian lit and historical genres.
To rescue her family from poverty, seventeen-year-old Orchid takes the chance to better her life by competing to be one of the Emperor's wives. Starting from humble beginnings as a low-ranked concubine, Empress Orchid tells the breathtaking tale of her rise as the Empress Dowager, bribing her way into the royal bed, seducing the Emperor and escaping from dangerous threats. If you love reading about royal history, drama, tragedy and life in court, be sure to pick up a copy of this novel!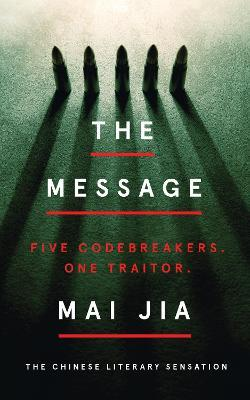 Written by award-winning Chinese novelist Mai Jia, this dazzling literary thriller tells a story of war, secret service, and compelling metafiction set in 1941 Japan-occupied China.
Japan has asserted its presence as the supreme power in Asia, establishing a stronghold in the beautiful province of Hangzhou. But one day, five officers from the code-breaking department are suddenly brought to a remote mansion  – one of them has been sharing secrets with the communists, and now all five must fight to prove their supposed innocence. A gripping page-turner that's a brilliant mix of spy thriller and historical saga, The Message is definitely a story you won't want to miss.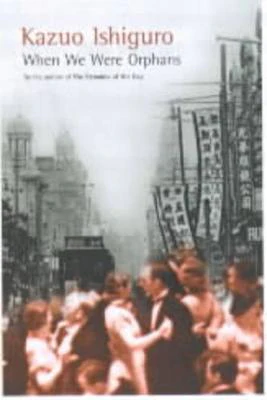 Shortlisted for the Man Booker Prize in 2000, this spellbinding crime novel by award-winning writer Kazuo Ishiguro set in 1930s Shanghai is a beautiful story of human memory, truth and lies, and childhood.
Christopher Banks, a young English orphan born in Shanghai, is sent to live in England after his parents mysteriously vanish when he is only nine. Now grown up twenty years later to become a renowned detective, Christopher returns to his hometown amidst the ongoing Sino-Japanese war to investigate the mystery of the disappearances – and a stunning narrative of childhood trauma, repressed memories, and elusive surrealism unfolds. A haunting detective novel with a twist and an unreliable narrator, this unforgettable book is one you won't be able to put down.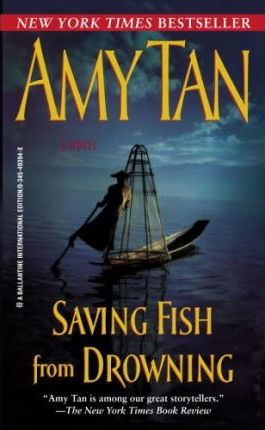 Awarded an honourable mention from the Asian/Pacific American Awards for Literature, this novel written by the Chinese-American author who also wrote The Joy Luck Club is perfect for fans of her other works!
Saving Fish from Drowning tells a comical tale of twelve American tourists travelling the Burma Road from China to Myanmar, only to get kidnapped by a group of Karen people who mistake one of them to be their prophesized saviour. Full of tons of adventure, memorable characters, and beautifully vivid scenery, this book tells a spellbinding tale of the uneasy political situation in Burma and provides an insightful commentary on human nature and morality.
Contemporary & Cultural
If you're looking for novels set in more modern times with insightful cultural narratives, you'll love this selection of Asian-lit books.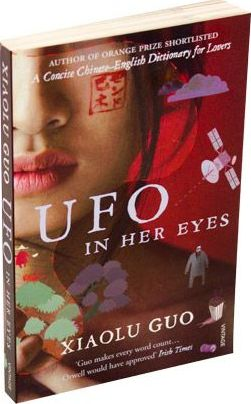 UFO in Her Eyes is a charming satirical novel by Chinese novelist Xiaolu Guo, best known for her romance novel A Concise Chinese-English Dictionary For Lovers which we've also covered in our first section!
In the Chinese peasant village of Silver Hill in 2012, a woman named Kwok Yun is making her way across the rice fields when she spots what she claims to be a UFO – a flying metal plate in the sky. On this day, the world is turned upside down, as national intelligence agents rush to the city armed with pointed questions. Meanwhile, the village chief decides to take advantage of this unexpected event to boost the poverty-stricken economy by encouraging tourism. This stunning tale of modernization, politics and tradition provides insightful commentary on Chinese culture that fans of the Asian lit genre will love.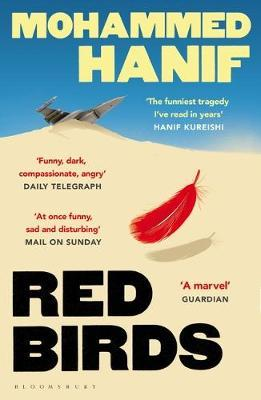 This spellbinding must-read novel is one you won't want to miss by Mohammed Hanif, an award-winning British Pakistani writer.
A satirical novel about war, family, and love, Red Birds follows an American pilot, Major Ellie. Sent to bomb a Middle Eastern country, he instead ends up crash-landing near a refugee camp, saved by a teenager, Momo, and his talking dog Mutt. With an alternating narrative between these three distinct voices, what follows is an absurd, witty tale revealing critical truths about today's world and the ugliness of war.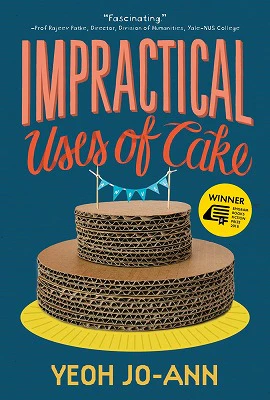 Winner of the 2018 Epigram Books Fiction Prize, this debut novel by Singaporean writer Yeoh Jo-Ann tells a heartwarming and relatable tale that you'll surely love.
Sukhin is a thirty-five-year-old literature teacher living alone. He is handsome and wealthy, but his social life is non-existent; dodging uncomfortable questions from his parents about marriage, all he wants is to escape in his collection of books. But one afternoon in Chinatown, he runs into his ex-girlfriend, Jinn – now a homeless vagrant. As the two bond over this chance encounter and their shared fondness for cake, a tale of love and sacrifice unfolds... For fans of Singlit, you definitely won't want to miss this story!
---
We hope you enjoyed our recommendations for the best Asian lit reads. If you'd like to browse more of our collection, head to our Asian Literature section on our store for even more suggestions. Happy reading!