August 2022 marks 10 years since the first book in the Throne of Glass series was published. Taking the book lover community by storm with its combination of action-packed fantasy, cute romance, and a strong heroine, this New York Times bestseller has even been opted for a TV series adaptation by Hulu and Disney.
If you're looking for similar reads that perfectly capture the same sense of excitement and high fantasy, you're in luck. We've curated a special collection of novels just like the hit book series that will have you hooked the moment you read that very first page. Read on to find your next favourite story!
Browse by Category:
1. High Fantasy
2. Fast-paced Adventure
3. Fantastical Romance
High Fantasy
If you're a fan of fantasy novels with elaborate worldbuilding and thrilling plots, these recommendations are for you.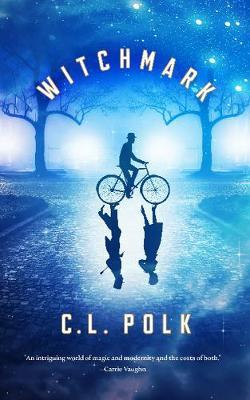 Witchmark is a stunning steampunk-fantasy murder mystery set in an alternate history England, with nobility using unique magical powers amidst the shadow of World War I.
Miles Singer wants only to live a life of his own, but with his magic powers, he is doomed either to use them for his abusive family's benefit or to be sent away to a witches' asylum. Resorting to faking his death and joining a war to escape from his relatives, Miles later disguises himself as a doctor – only for a murdered patient to expose his healing gift. Now he must work with a handsome stranger to find out who killed this man, and why... This engrossing fantasy, complete with a sweet romance and insightful commentary on war and class privilege, is definitely one you won't want to miss.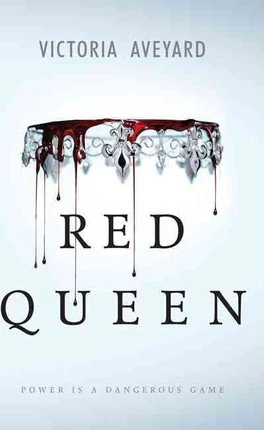 This YA fantasy novel has been highly praised for its worldbuilding and character-driven plot.
In a dystopian world where society is divided into castes by their blood colour, the Silvers reign supreme over the commoner Reds, with the former bearing magical superpowers. Mare Borrow, a young poverty-stricken Red girl, is bitter about the way things are – but her life is turned upside down when she suddenly displays a powerful gift of her own despite her status.
Declared a long-lost Silver princess, Mare resolves to help the Red resistance group while navigating the cutthroat world of the Silver elite. But in a world where a single misstep could mean death, and as she finds herself falling for a Silver prince, Mare ends up locked in a battle against her own heart, and the difficult choices she has to make. Read on to find out more!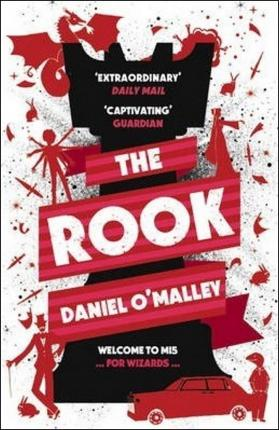 This stunning debut and winner of the 2012 Aurealis Award for Best Science Fiction Novel is one that fans of Throne of Glass won't want to miss!
"The body you are wearing used to be mine." Those are the words Myfanwy Thomas finds on the letter in her hand when she awakes in a park surrounded by bodies wearing latex gloves, unable to remember anything. Struggling to navigate her past and the agents that want her dead, she soon learns that she is a Rook, a high-ranking member of a secret organisation responsible for protecting the UK from supernatural threats. Filled with fantastical characters, creative worldbuilding and a suspenseful plot, you won't be able to put this sci-fi thriller down.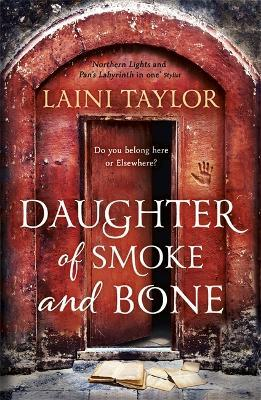 Daughter of Smoke and Bone is a must-read fantasy novel that has been highly praised by critics, and was even selected as a finalist for the 2011 Andre Norton Award.
Meet Karou, a seventeen-year-old art student living in Prague. Her sketchbook is filled with fantastic figures and monsters – all of which are demons she has personally met and known. Raised by the chimaera, beast-like creatures who send her on teeth-collecting errands in exchange for wishes, Karou ends up meeting a mysterious seraph named Akiva on one of her missions. Strangely drawn to each other, what follows next is a compelling love story and supernatural tale of magic, truth, and lies.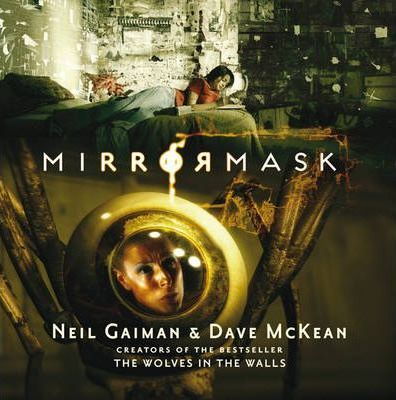 This stunning novella based on the movie of the same name by Neil Gaiman is a thrilling sci-fi must-read.
Raised in a family of circus performers, all Helena wants is to live a normal life. But things take an unexpected turn when she finds herself in a strange new world full of mysterious creatures, and realises that a doppelganger has taken over her life. Helena will have to escape the magical realm that is Mirrorworld in order to get back to her not-so-ordinary life. Read on to find out more!
Fast-paced Adventure
If you loved the thrilling high stakes and fun adventure in Throne of Glass, you'll love this selection of fast-paced and engrossing reads.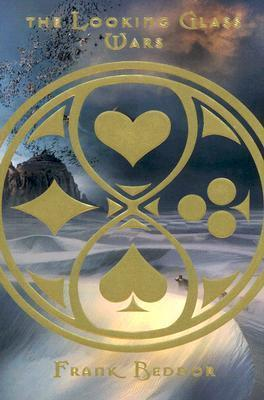 If you're a fan of Alice in Wonderland, this innovative retelling is the book for you.
In this version of Wonderland, the government is a Queendom with a Parliament dominated by a playing card based hierarchy. Our protagonist, Alyss Heart, is the princess of Wonderland, who flees through the Pool of Tears to escape her murderous Aunt Redd after a bloody coup d'état. Ending up in Victorian London, she relays her tragic story to aspiring author Lewis Caroll – only for him to get it all wrong, and even misspell her name! The Looking Glass Wars tells the true story of Alyss's journey, with our favourite lovable characters reimagined in remarkable ways in an exciting, whimsical new world.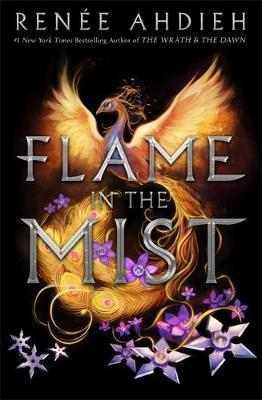 This historical fantasy by the best-selling author who wrote The Wrath & The Dawn is a spellbinding retelling of Mulan, set in feudal Japan.
Seventeen-year-old Mariko is the daughter of a prominent samurai, raised for one purpose only – to marry, for the sake of her family. Sent to the imperial palace to meet her betrothed for the first time, she survives a vicious assassination attack by the Black Clan, a dangerous group of bandits who slaughter the rest of her convoy. Now, disguising herself as a peasant boy, Mariko sets out to infiltrate the Black Clan and plot her revenge... Full of twists and turns, forbidden romance, and a strong, lovable heroine, this feminist fantasy is full of plenty of action and suspense that readers will love.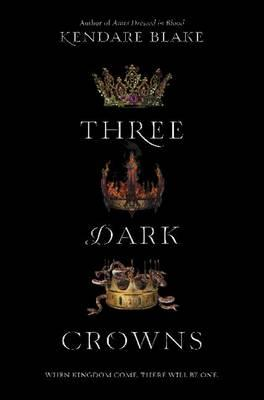 A New York Times bestseller named one of the best books of 2016, Three Dark Crowns tells a dark, riveting tale of sisterhood, power, and betrayal.
In every generation of the royal family, a set of triplets is born – three young queens, possessing unique powers of their own. There's Mirabella, gifted with strong elemental powers; Katharine, talented at creating deadly poisons; and Arsinoe, a naturalist who can control plants and animals. The night the sisters turn sixteen, their once-close relationships are put to the test as they engage in a deadly battle of wits. All bear equal right to the throne, but only one can become the Queen Crowned – and the last one standing who murders her two sisters becomes the sole heir. You won't want to miss this thrilling tale!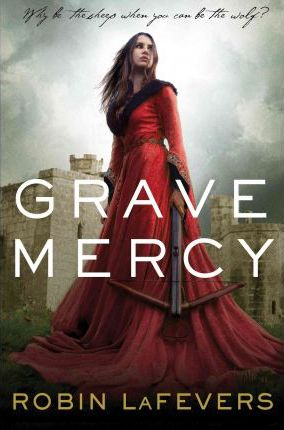 A 2017 Abe Lincoln Teen Choice Book Award nominee that has been widely praised by readers, Grave Mercy has all the action-packed thrills that fans of Throne of Glass would love – also featuring an assassin main character!
Seventeen-year-old Ismae escapes from the brutality of an arranged marriage and a life of poverty by joining a mysterious convent. The sisters of St Mortain still serve the gods of old, and Ismae learns that the God of Death Himself has blessed her with a violent destiny – if she chooses to stay at the convent, she will be trained as an assassin and serve as a handmaiden of Death. Soon plunged into the high court of Brittany and engulfed in a game of political intrigue, she instead finds herself falling for the man she has to kill... With a powerful, strong heroine, heartwarming romance, and plenty of action, this is a must-read for Throne of Glass fans.
Fantastical Romance
If you're looking for dreamy, mesmerising romances set against the backdrop of an intriguing fantasy world, you'll love this selection of books.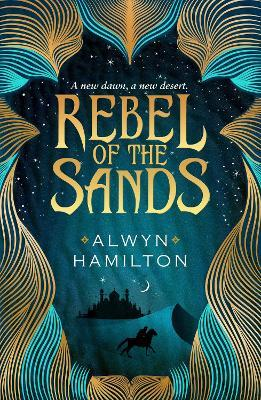 This thrilling YA fantasy romance novel is the debut novel and first of a trilogy by Alwyn Hamilton.
In the desert nation of Miraji mythical creatures roam the streets, but the unforgiving place is no fairytale land for the poor, orphaned, or female. Sixteen-year-old gunslinger and sharpshooter Amani is all three – but when she's finally offered a chance out of her dead-end town by Jin, a mysterious foreigner, she takes it wholeheartedly. What follows is an epic journey and passionate love story between two unlikely companions, with spectacular world-building and an engaging plot as Western meets Middle Eastern fantasy.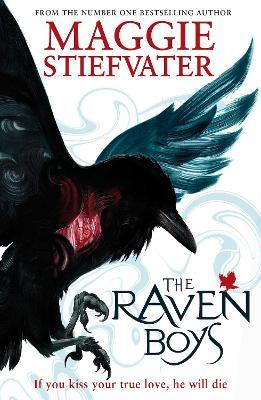 Written by New York Times bestselling author Maggie Stiefvater, The Raven Boys is the first of a thrilling four-part series that fans of the fantasy and romance genres will love.
Blue has always been told that if she kisses her true love, he will die. Raised in a family of psychics, she joins them in the annual tradition of watching the soon-to-be-dead walk past a line called the Corpse Road – but then a boy named Gansey emerges from the dark and speaks to her, and the prophecy starts to fall into place. Drawn to Gansey in ways that she can't explain, and knowing she will inevitably be the cause of his death, the pair find themselves caught up in a forbidden romance destined to end in tragedy. With plenty of romance, supernatural fantasy, and memorable characters, The Raven Boys is a beautiful, atmospheric novel that you'll find yourself unable to put down.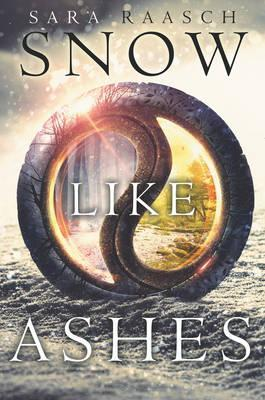 A striking fantasy romance reminiscent of Game of Thrones and Throne of Glass, Snow Like Ashes is a definite must-read for fans of either series.
The kingdom of Winter lies in ruins since sixteen years ago, its citizens enslaved and left without magic by an evil magician. The country's only hope lies in the eight survivors who escaped the crisis, and Meira is one of them – having trained her whole life to be a warrior and desperately in love with her best friend, Winter's future king. When the location of the ancient locket that can restore Winter's magic is discovered, Meira decides to go after it – only to find herself thrust into a world of evil magic and politics, and caught in a steamy love triangle between the soldier she has loved all her life, and the poet willing to start a war for her. With the perfect balance between intriguing high fantasy and cute romance, you won't want to miss this thrilling novel!
---
We hope you enjoyed our recommendations for Throne of Glass fans. If you'd like more thrilling must-reads from similar genres, check out our Romance and Fantasy collections on our store for even more binge-able series.
Happy reading!