International Olympics Day, commemorated annually on 23 June, was first established more than seven decades ago in 1948. Today, it continues to be celebrated by people all over the world, with hundreds of thousands gathering to participate in sports and cultural activities. Indeed, the role of sport continues to be significant in our society, helping to unite and bring people together while upholding the important values of fairness, perseverance and hope.
In honour of International Olympics Day this year, we have compiled a curation of reads for all of us to enjoy and reflect on the value of sport in our lives. Whether you are a diehard enthusiast or merely someone with a passing interest, there is something for everyone in our collection ranging from interesting athlete autobiographies and sports guides, to professional sportswriting articles. Be sure to read on to find out more!
Browse by Category:
1. For the Casual Fan
2. For the Aspiring Athlete
3. For the Diehard Enthusiast
For the Casual Fan
Are you someone who doesn't happen to be all that interested in sports? Don't leave just yet – these exciting autobiographies by athletes make for inspiring tales of conquering all odds that everyone can enjoy and learn from – even if you have nothing more than a passing interest in the Olympics!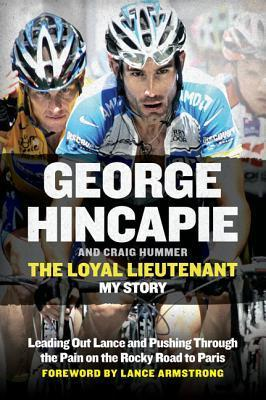 This stunningly candid autobiography is written by George Hincapie – one of cycling's greatest names who rode alongside Lance Armstrong on each of his seven Tour victories, now infamous due to a doping scandal.
In this highly anticipated cycling memoir, Hincapie shares how his life has been intricately tied to the sport when he was influenced by his father's love for it, recounting his amateur years and the Olympics, and his striking friendship with Armstrong. Hincapie also provides an intriguing account of a dark period in cycling, when doping scandals destroyed the careers of top athletes, and shares how he himself began doping before coming clean. This book will change your perception of what it means to be a truly great sportsman.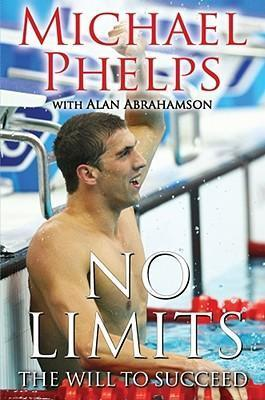 Many would have heard of Olympic legend Michael Phelp's stellar achievements, but did you know that he was once bullied as a child, and even told by a teacher that he would never be successful?
In No Limits, Phelps shares not just the secrets behind his extraordinary success, from his strict training regimen to his mental preparation, but also his struggles with mental health, physical setbacks, and emotional trials. Diagnosed with attention deficit/hyperactivity disorder, he had to deal with depression and bullying when younger, along with low self-worth even when he was racking up swimming accolades.
Later, he would also be forced to deal with injuries that would jeopardise his career, and would need to develop the mental attitude to persevere in life and sacrifice to reach his goals. Both a step-by-step guide to recognising one's dream and a heartwarming story of overcoming all odds, you won't want to miss out on this incredible autobiography.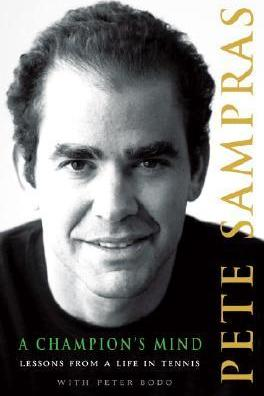 Dive deep into what it really means to live the life of an elite athlete in this heartfelt memoir! Penned by one of the most successful and intensely private tennis players, A Champion's Mind marks the first time ever that Pete Sampras finally opens up about his life.
This engaging autobiography is a must-read for anyone, sharing the less glamorous side of an athlete's success and the toll that the constant pressure of competing on the world stage takes. Sampras writes freely about the personal trials he has faced – the death of a longtime coach and confidant, a grueling four-hour plus match that left him seriously ill, and more. Get an intimate look at the struggles successful athletes face while being seemingly on top of the world, and what exactly goes on behind closed doors during their careers.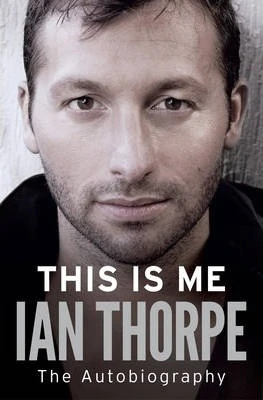 This compelling memoir will certainly leave an impact on you, as Olympic champion Ian Thorpe shares the negative effects of having been thrust under the spotlight since young, alongside the highs and lows of his career.
With a record-breaking 11 World Championship titles and ten Commonwealth Games gold medals, it was a shock when Thorpe retired from competitive swimming in 2006. When he made his comeback years later, intense media attention followed, and Thorpe candidly opens up about how the invasion of privacy and constant intrusion can affect someone mentally.
He also outlines his attempts to recapture his elite swimming form after his long break, in a series of deeply personal diary-like entries that are engaging and heartfelt. In an honest and deeply revealing account of his life and inner demons, Thorpe writes a beautifully raw story that you won't want to miss out on reading.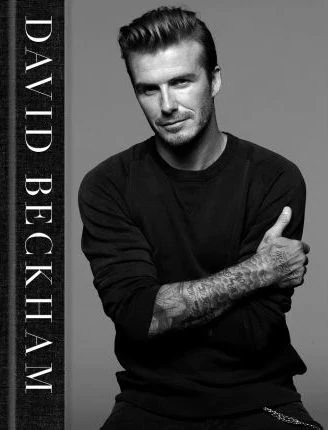 Written by the world's most famous football icon, this autobiography is one you will not want to miss out on reading!
In David Beckham, Beckham himself takes readers through 150 of his favourite images defining his career, inviting us behind the scenes of his incredible football journey. Having attained both stellar achievements and more than the occasional moments of setback and disappointment over the years, Beckham offers an insightful and frank account of what it means to be a top athlete, and the sacrifices he has made for the sake of his successes. If you're interested in getting to know the man behind the star athlete, you are sure to love this book!
For the Aspiring Athlete
Are you interested in taking up a sport of your own? Check out our selection of recommended sports guides, which you are sure to find useful for any and all aspiring athletes.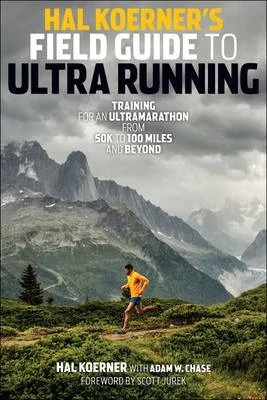 Learn more about ultrarunning from an ultramarathoner himself! This bestselling guide by one of America's top ultrarunners, Hal Koerner, will prove indispensable in helping you get the hang of training for any ultramarathon.
In this insightful, down-to-earth Field Guide penned by one of the most experienced athletes of the sport, get reliable tips, endlessly useful advice and hard-earned wisdom, with field-tested habits that will definitely ensure you become a better runner. Detailed also are key mental strategies to help you become the best athlete you can be, and carry you all the way to the finish line. Whether you are planning to start off with a 50 mile or 100 mile ultramarathon, this book will definitely prove useful for you.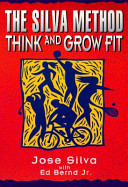 If you are wondering what methods to use to achieve fitness, this book is for you.
Full of useful information and techniques, The Silva Method is a must-read for any aspiring athletes, and anyone at all concerned about their physical health. Apart from specific advice such as how to manage sports injuries and remain focused under pressure, which will prove immensely helpful for athletes, this book also suggests techniques for improving one's flexibility, fitness and concentration, and more. Interesting and deeply insightful, this handy guide is a definite must-have for those seeking to take up a sport and improve their physical well-being.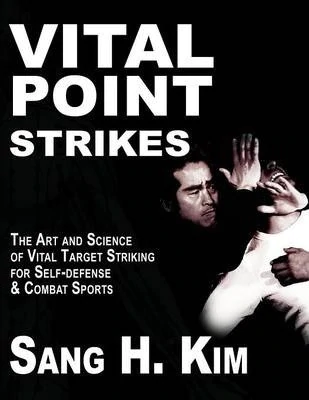 If you're into self-defense and combat sports, you won't want to miss out on this useful guide.
Vital Point Strikes is a guide to pressure point striking for the average martial artist, explaining concepts in easy-to-understand ways with realistic applications. If you're a total beginner, you'll find this book incredibly helpful, as Kim offers a detailed and helpful explanation of the basics and discusses the type of techniques that work for vital point striking, including appropriate fighting zones and ranges. Based on over thirty years of experience in martial arts and in-depth research, you'll definitely find this book to be one of the best guides out there for any aspiring martial artists.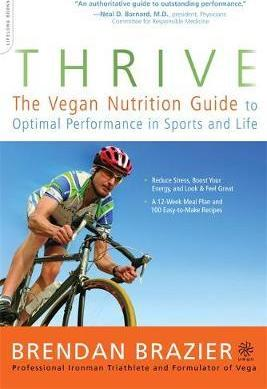 Are you an athlete considering how best to plan and manage your diet? Look no further than this informative vegan nutrition guide!
Thrive introduces the thrive diet, a long-term eating plan to help all athletes develop a sharp mind, everlasting energy, and become their best selves. Written by a professional athlete on a plant-based diet, this book contains easy-to-follow programs researched and developed by Frasier – including a 12-week meal plan, over 100 allergen-free recipes, a complementary exercise plan, and more. Learn more about the benefits of choosing nutrient-rich foods in their natural rather than processed state, and how to achieve maximum energy and health.
For the Diehard Enthusiast
This selection of recommended reads goes out to diehard sports fans, with a keen interest in reading about the subject. Read on to find a selection of some of the best sportswriting articles and anthologies, all for your reading pleasure.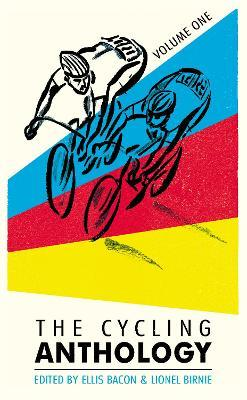 In this superb anthology of cycling writing, explore a collection of the best writing on cycling by some of the sport's leading writers.
This collection of various pieces features commentaries on the Tour de France victories of popular cyclists such as Bradley Wiggins, the changing relationship between Anna Meares and Victoria Pendleton, why Spain doesn't appreciate Oscar Friere enough and more, with engaging topics that fans will enjoy reading about. Also discussed is the issue of doping and Lance Armstrong's infamous legacy on the cycling world, with insights that cycling fans will surely appreciate. Be sure to get your hands on this volume now!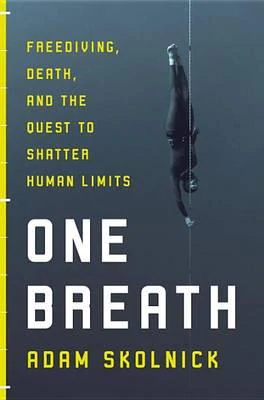 Have you ever heard of competitive freediving? This potentially deadly sport involves testing the limits of human ability, by diving as deep as possible with just a single breath.
If you're intrigued by this concept, then you ought to read One Breath, a brilliant piece of sportswriting that chronicles the life and untimely death of America's greatest freediver. Few freedivers have never gone as deep as Nicholas Mervoli, and the young freediving star would end up tragically losing his life while participating in the world's premier freediving competition in 2013. Curious about what exactly happened? Read on to find out more!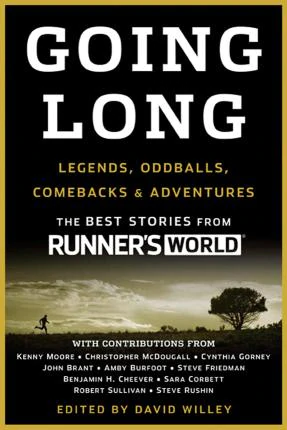 Runner's World magazine has been known as the leading authority on running for decades, offering some of the most engaging sports narratives alongside advice on training and nutrition. Now, for the first time, editors have gathered some of the best stories from this esteemed magazine here for your reading pleasure.
With more than 40 gripping stories ranging from the inspirational to the insightfully brilliant, this book is a must-read for any and all sports fans. Delve deep into the story of Matt Long, a firefighter who learned to run again after a serious injury, or check out analytical essays such as the humorously named "White Men Can't Run", which examines why African runners tend to always come in first place. There is something for everyone in this compelling collection, and you'll find yourself unable to put it down.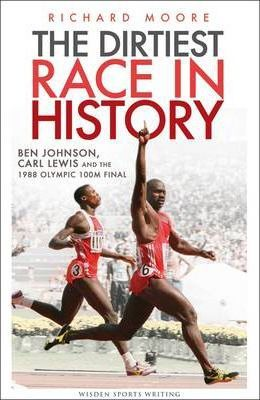 The 1988 Seoul Olympics – hailed by some as the greatest race of all time, and others as the dirtiest race in history. Ben Johnson's world-record timing of 9.79 seconds amazed audiences, but the news subsequently after that he had tested positive for drugs would go on to shock the entire world.
The story doesn't end there, even after Johnson was stripped of his medal with Carl Lewis attaining gold. Lewis would go on to be named Sportsman of the Century, and decades later have his career destroyed by a doping scandal that revealed he too had used performance-enhancing drugs alongside Johnson. Shockingly enough, Linford Christie, who clinched the silver, would also later be found to have tested positive.
In this compelling book documenting the most scandalous race in history, delve deep into witness interviews – with Johnson and Lewis among others – as we reconstruct the build-up of the race, the competition itself, and its continuing relevance on the world of sport today.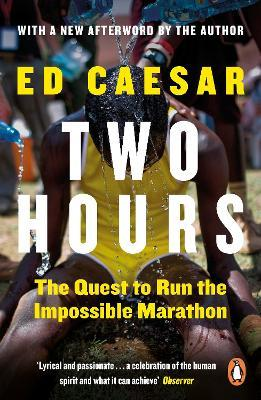 Winner of the Cross Sports Book Award for New Writer of the Year, this unforgettable book will take you through the lives of the elite of the elite – the greatest marathoners on earth.
Two Hours is a comprehensive and engaging look at the world of men's marathon, centered around the question of whether it would be possible for a man to cover twenty-six miles and 385 yards within just two hours. Through the stories of some of the greatest runners on Earth, and their troubled lives, learn more about the history of the marathon as well as the science and psychology involved in running so fast, for so long. A stunning look into why we are drawn to push ourselves to our limits, this is a book about heroism and never giving up that many will find inspiring.
---
If you find these sports-themed recommendations intriguing and would like to see more, search up "Sports" on our store and you'll be sure to find a wealth of great new reads!
Happy reading, and happy International Olympics Day!