Stuck on how to look smart at work? Dressing well at the office is important, but often difficult to pull off – you'll need something stylish and classy, yet also practical enough to do your job in.
If you're looking for that perfect balance between professionalism and comfort, here are our top picks for chic and comfortable second-hand clothes that make for great office wear. From cute work dresses to sharp pencil skirts, you'll be able to shop sustainably for a good cause, and look good while doing it!
Browse by Category:
1. Cute and Comfy
2. Chic and Classy
3. Smart and Elegant
Cute and Comfy
If your office is more casual when it comes to workplace attire, these fashion ideas are for you. Here are some light, effortlessly stylish outfits with an added focus on comfort – so you can look and feel your very best.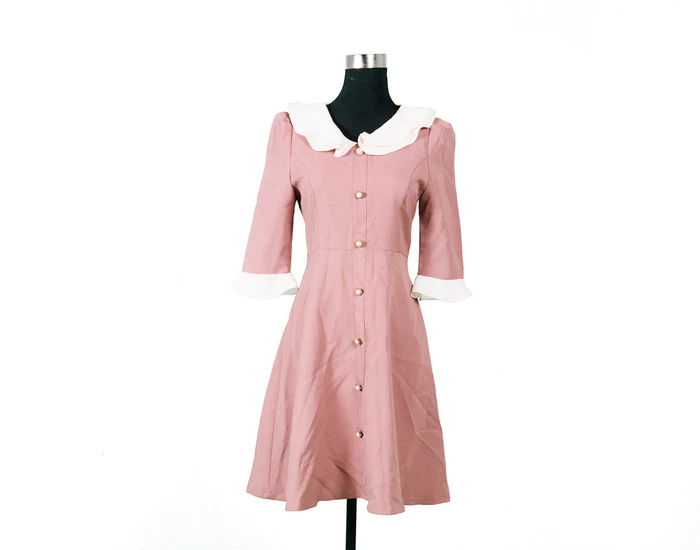 For a sweet yet classy look, check out this pink knee-length dress at only $8.33! This comfortable but stylish look is perfect to be worn not just at the workplace, but on leisurely outings with friends.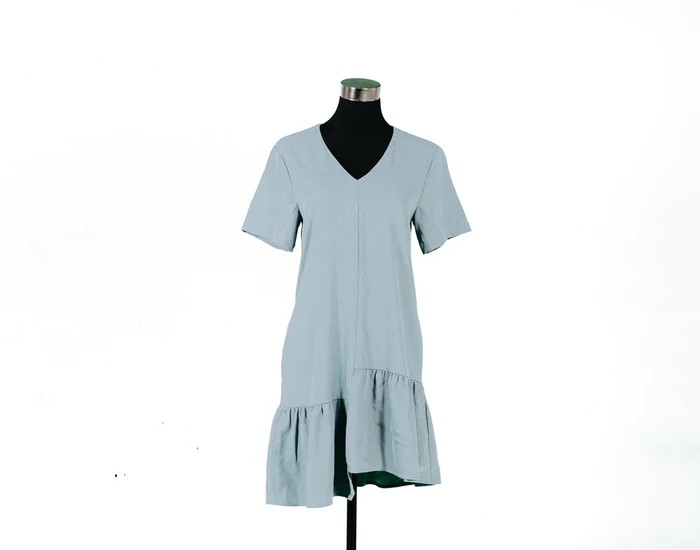 For something equally cute but less girlish, this blue V-neck dress works great in a workplace setting while not compromising on your comfort. With a simple yet timeless design, its versatility and style make it a perfect new addition to your wardrobe.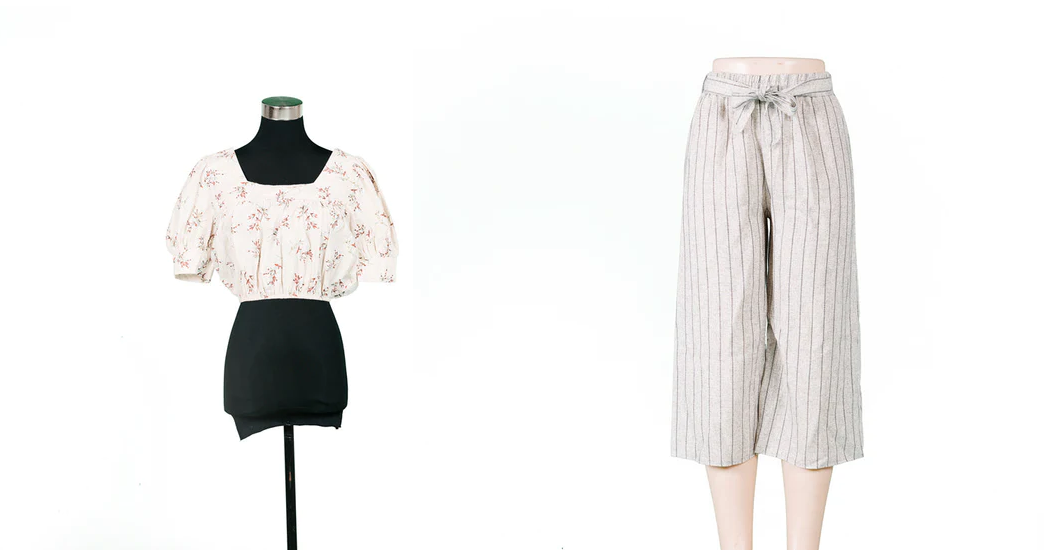 Who says floral prints are too casual for the office? Pair this light floral blouse with a pair of gray pants for a trendy look that's still professional enough for the workplace. Alternatively, you can choose to opt for darker tones: a long black skirt or grey pants work great too.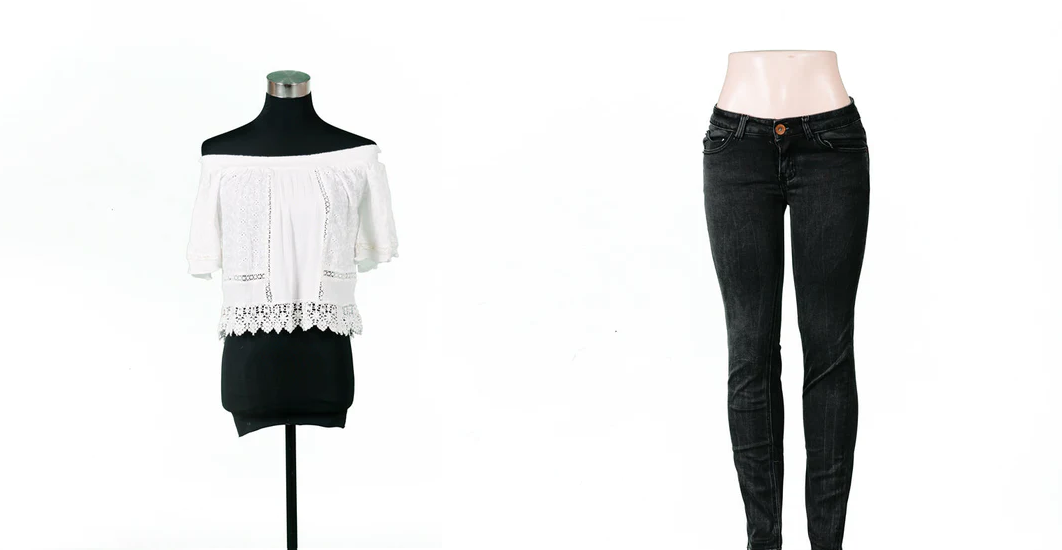 Off-shoulder tops might be deemed by some to be too casual, but in a less formal workplace setting, they're a great piece to add to your wardrobe. Pair this classy sleeveless top with some dark pants for an elegant, comfortable look.
Chic and Classy
These trendy, fashionable outfits make for great smart casual attire, with a formal look suited for the typical workplace.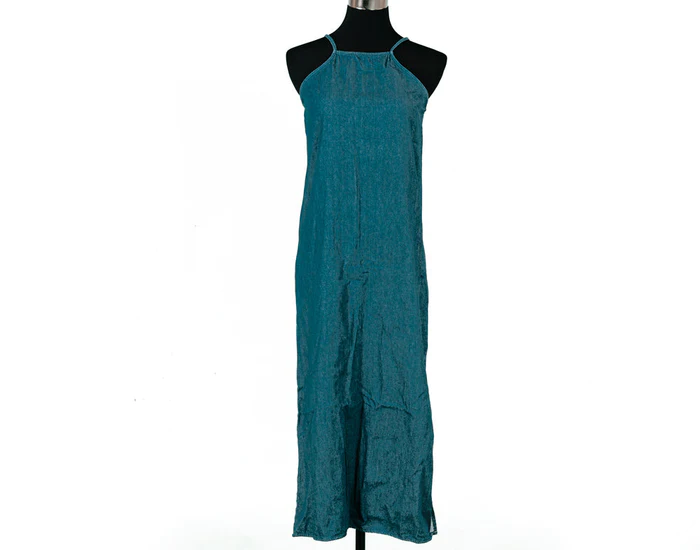 Midi dresses are a great go-to look if you want something fashionable and elegant! This long sleeveless dress is both comfortable and stylish, and a great option to wear to the workplace.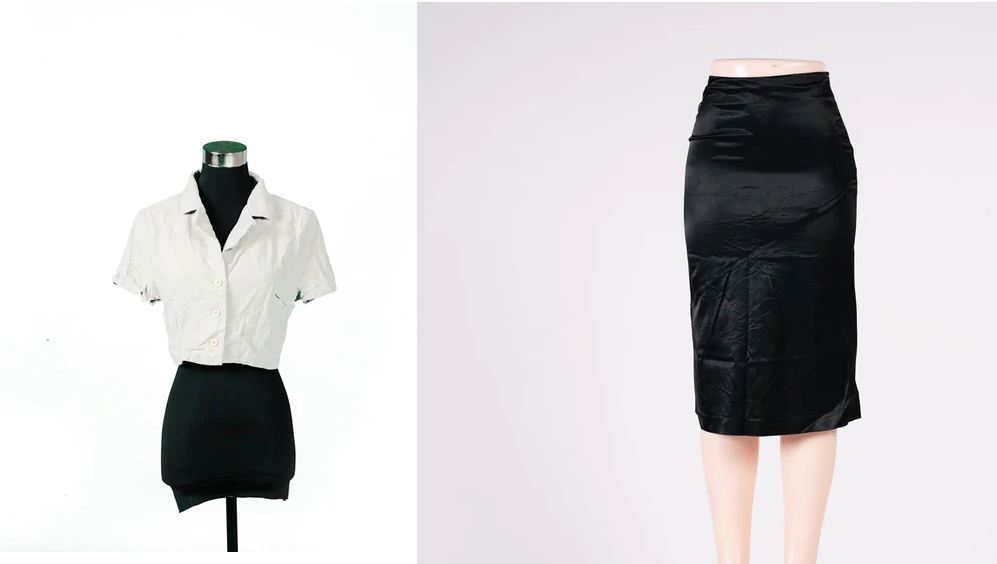 Pencil skirts are a staple when it comes to women's office wear, but they can be hard to pull off. Pair this long black skirt with this chic white blouse from Shein –it's a great accompaniment to any formal look, but versatile enough for you to mix and match with any other outfits.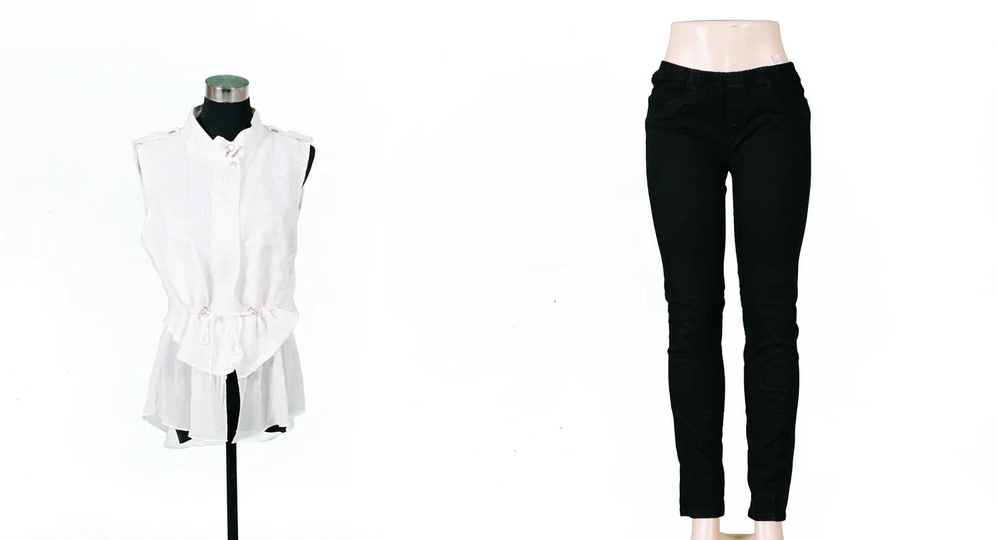 This sleeveless white top works great in both a formal and informal setting with its classy, fashionable look. Pair it with some dark pants for a timeless, sleek outfit that's equal parts stylish and professional.
Smart and Elegant
If you're all about elegance and professionalism, these outfits are for you! These smart, sophisticated fashion ideas will make sure you stand out in a great way at the office.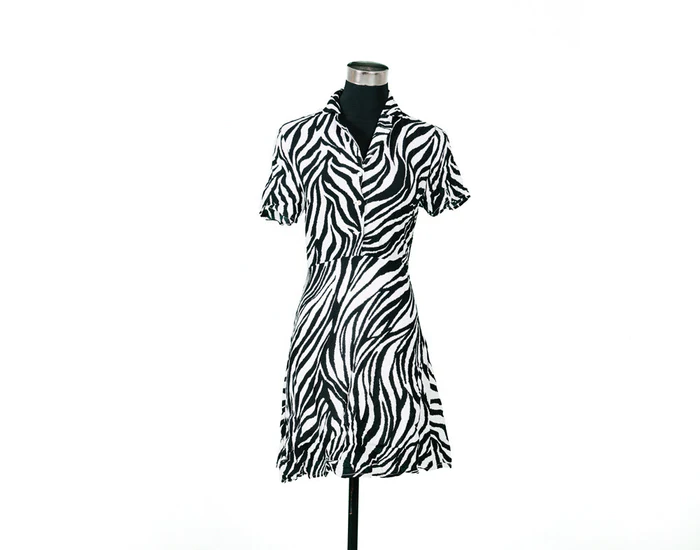 This zebra print dress from Pomelo is a perfect and unique addition to add to your wardrobe! With its collared neckline and sleeves, it makes for a great formal look without the print being excessive enough to be too gaudy. Its unique style makes it a great choice for a night out too.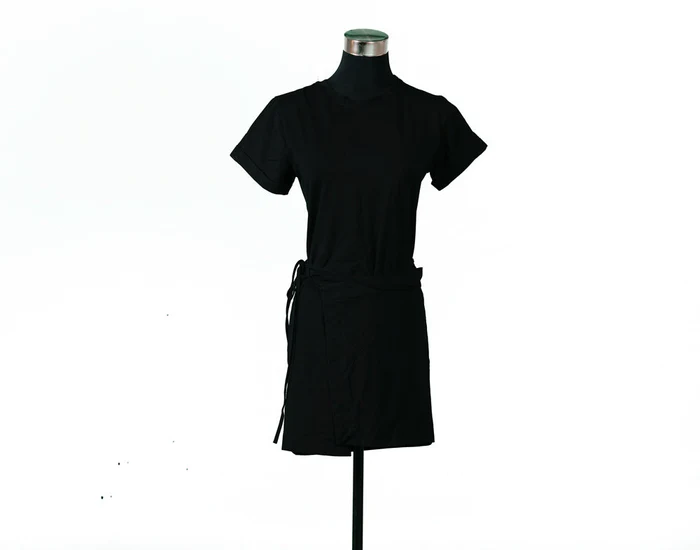 This fashionable black wrap dress is the definition of trendy. With an elegant, sleek silhouette and a smart sense of style, it's a great formal look you won't want to miss that can be easily worn in a leisurely setting too. A little black dress is a classic, after all!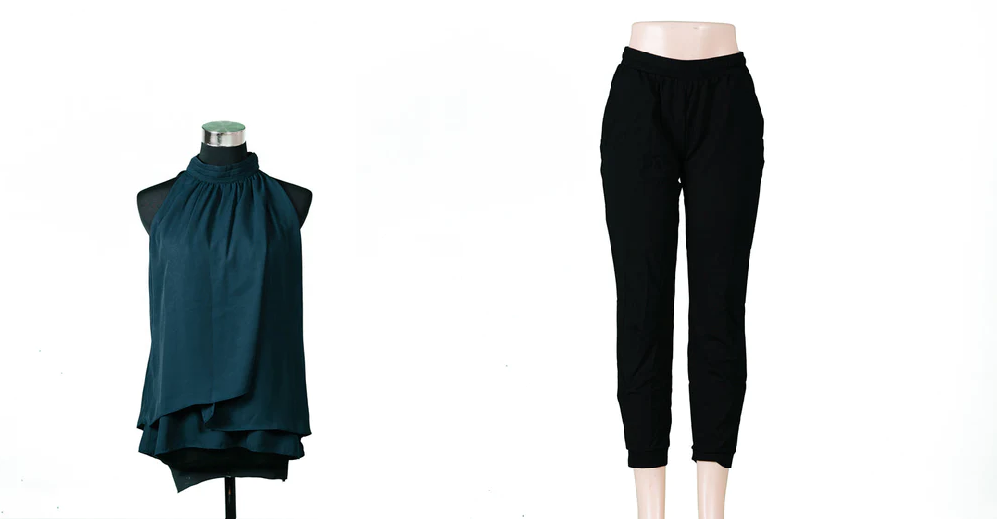 Want something elegant yet simple? This dark blue halter top will help you stand out in the best way possible with its effortless style. We've paired it with some black pants, but you can consider other colours or even long skirts that would fit beautifully with this piece.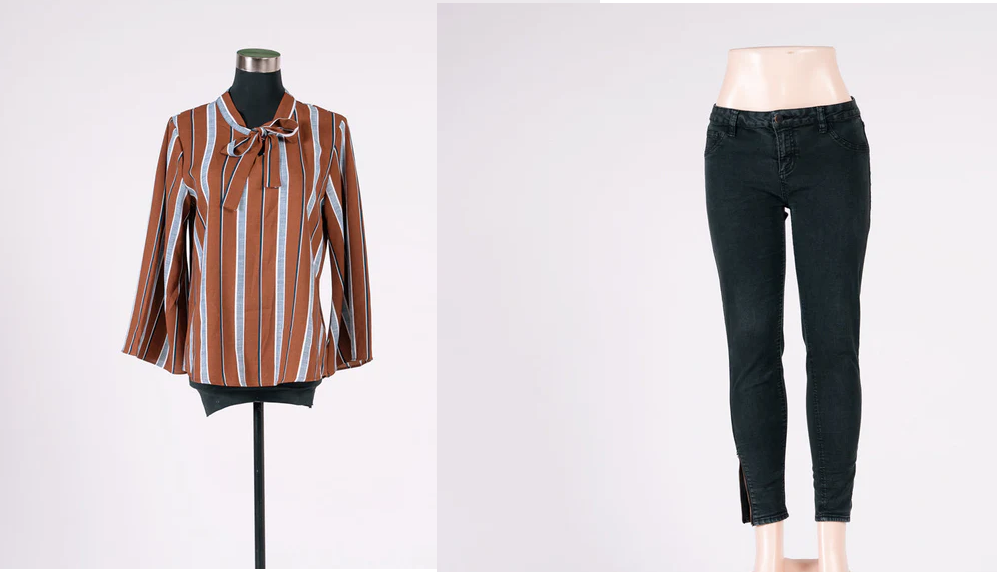 This stylish pussy-bow blouse with its bold prints and colours is perfect for both the workplace and an informal setting! The collar and long sleeves add to the formality of the outfit, and when paired with jeans or other dark pants, you are sure to make a striking impression on your boss and co-workers.
---
We hope you enjoyed our recommendations for classy and comfortable office wear. If you're interested in picking out more new clothes to add to your wardrobe, head to the Clothes section of our store to view our newly-launched fashion collection. Enjoy hundreds of pre-loved dresses, skirts, blouses, and more available for you!