International Women's Day is globally celebrated for the social, economic, cultural and political achievements of women. Since the genesis of this celebratory day, significant initiatives have been witnessed worldwide as many came together and advocated for women's equality and empowerment. Celebrated annually on March 8th, International Women's Day has and continues to serve as the hallmark of women's empowerment.
In celebration of International Women's Day, Thryft looks at the inspiring lives of women through their memoirs and biographies.
Read along to find out more!
Browse by Needs
1. Overcoming Hardships
2. Resilience and Hope
3. Women in the Workforce
---
Overcoming Hardships
Historically, women have faced many challenges, whether it be lack of representation in the political scenes or gender wage gap. Including but not limited to the hardships aforementioned, the following women figures have lived through difficult challenges. We hope their stories serve as an inspiration and encouragement to many in the light ofInternational Women's Day.
By Shoko Tendo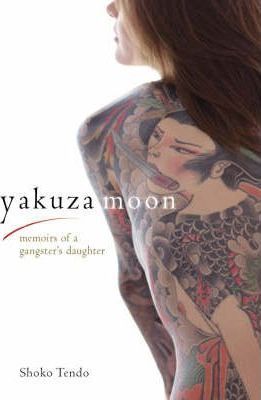 Born to a wealthy and powerful yakuza boss, Shoko Tendo lived the early years of her life in luxury. However, when she was six, everything changed: her father was jailed, and the family fell into debt. Bullied by her classmates because of her father's activities, and terrorized at home by her father, who became a drunken, violent monster after his release from prison, Tendo rebelled. At the age of 15 she spent eight months in a juvenile detention centre after getting into a fight with another gang. Working as a bar hostess to help her family out of debt, she battled abusive clients, her mother's death, depression and suicide.
But through it all, she persevered and overcame discrimination and hardship. Tender and warm, Yakuza Moon can inspire many during the tough times and empower them to change their lives for the better, as she has.
By Katie Piper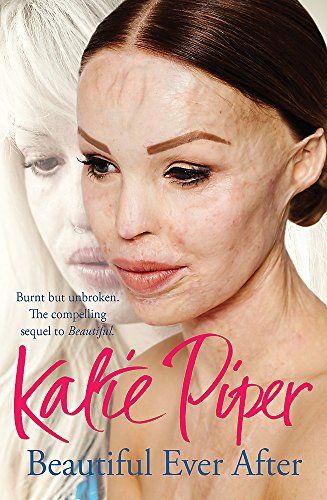 Katie Piper has rebuilt her life one piece at a time after the horrific rape and acid attack that left her permanently disfigured. However, behind her brave face and public success, she still faces medical procedures, terrifying flashbacks and fears for the future. At the same time, she experiences both the wonder and anxiety of starting a new, loving family when she finds her life partner and becomes a mother against all odds.
In this powerful sequel to her bestselling memoir, Katie brings us on her journey of healing and how her life changed in ways she never thought possible.
By Piper Kerman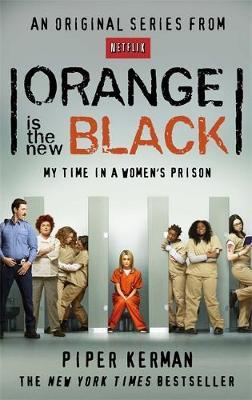 Piper Kerman put her rebellious past behind her, she is no longer the young woman who got mixed up with drug runners and delivered a suitcase of drug money to Europe over a decade ago. But you can't run away from your past, and when she least expects it, she is convicted and sentenced to fifteen months at an infamous women's prison in Connecticut.
From her first strip search to her final release as inmate #11187-424, she learns to navigate this strange world with its arbitrary rules and unpredictable, even dangerous relationships. In her time there, she meets women from all walks of life, who surprise her with hard truths and simple acts of acceptance. Adapted into a Netflix series, Piper's story is a fascinating, heartbreaking look into the lives of the women on the inside.
By Nujood Ali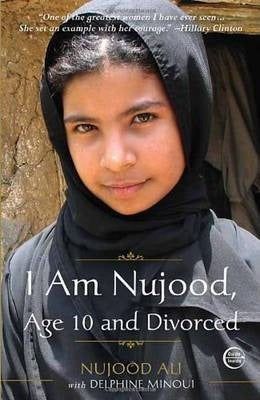 In 2008, Nujood Ali was arranged to be married to a man three times her age. Suffering abuse at her husband's hands, she made a daring escape and obtained her freedom with the help of local advocates and the press. This was an extraordinary achievement in Yemen, where almost half of all girls are married under the legal age.
Nujood's courageous defiance of both Yemeni customs and her own family has inspired other young girls in the Middle East to challenge their marriages. A central figure in Yemen's movement against forced marriage and child marriage, Nujood shows us the importance of standing up and fighting for what's right.
Resilience and Hope
In times of hardships, it is not easy to perceive this, but resilience and hope can get you far. As many before us have, having hopeful aspirations about the future can give us the strength to persist, and that hope is often the only thing needed to get us through the hard times. Below, you can find some recommendations and stories of women who have overcome their challenges with hope for a better future.
By Marina Keegan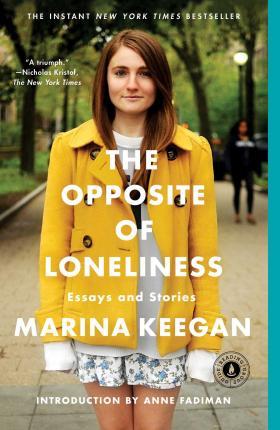 Marina Keegan was on the verge of doing great things - graduated magna cum laude from Yale in May 2012, a play about to be produced at the New York Fringe Festival and a job waiting for her at The New Yorker. However, she passed tragically five days after graduation in a car crash.
She leaves behind an unforgettable collection of writing that captures the hope, uncertainty, and universal struggle of young women figuring out who they are and how they can impact the world around them.
By Sheryl Sandberg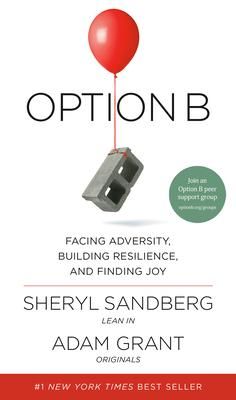 Sheryl Sandberg, Facebook COO and best-selling author of Lean In, felt certain that she would not be able to feel joy again after the sudden death of her husband. With the help of her friend Adam Grant, a psychologist at Wharton, she goes through a journey of healing and learning what it means to be resilient.
Option B combines her personal insights with Adam's research on finding strength in the face of adversity, and reveals the capacity of the human spirit to persevere and to rediscover joy.
By Jo Pavey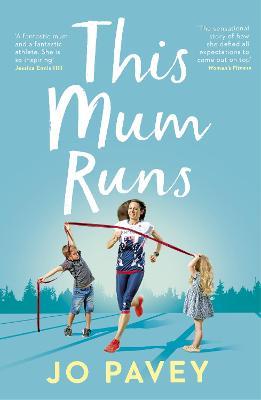 At forty years old, Jo Pavery won the 10,000m at the European Championships. This was the first gold medal of her career and it came within months of having her second child. In many ways, her story is similar to every mother juggling work with family - except that Jo is a full-time athlete.
An inspiring yet everyday story of a mum who runs and a runner who mums, This Mum Runs is Jo's roundabout journey to the top and all the lessons she's learnt along the way.
By Mary-Ann Kirkby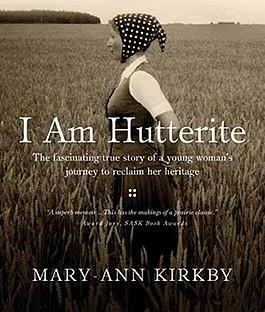 At 10 years old, Ann-Marie's life changed when her parents did the unthinkable and left a Hutterite colony in Canada to start a new life. Overnight, they were thrust into a society they did not understand and which knew little of their unique culture. This transition was overwhelming, and desperate to be accepted by her peers, Ann-Marie denied her heritage.
I Am Hutterite follows her journey of reinventing herself as she comes to terms with the painful circumstances that led her family to leave community life. Rich with memorable characters and vivid descriptions, this memoir illuminates the simple truth that beneath every human exterior beats a heart longing for understanding and acceptance.
By Jeanette Winterson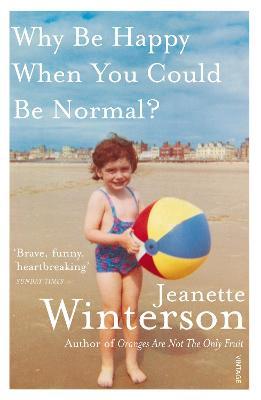 Jeanette Winterson published first novel, Oranges Are Not the Only Fruit, in 1985. A cover story  that she could live with in an attempt to cover the painful truth.  Why Be Happy When You Could Be Normal is the painful truth of what happened in Jeanette's life.
Full of hurt, but yet also humour and a fierce love of life, this is her memoir about finding happiness as she journeys into and out of madness, searches for her biological mother. Through it all, witness a resilient woman as she searches for belonging, love and home.
Women in the Workforce
There is nothing more encouraging for young women than witnessing women leaders and their lasting influences on the lives of many. From female entrepreneurs to a feminist in the workplace, the titles below can encourage the next generation of women to become the leaders they aspire to be.
By Nicholas Carlson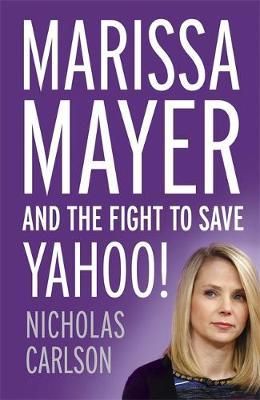 Known as employee #20 at Google and former CEO of Yahoo!, Marissa Mayer is full of fascinating contradictions: a feminist who rejects feminism, a charmer in front of a crowd who can't hold eye contact in one-on-ones, and a geek who is dresses in designer.
Marissa Mayer and the Fight to Save Yahoo! chronicles her time in Yahoo where she made plenty of mistakes and learned from them. See how the youngest woman ever listed in Fortune's 50 Most Powerful Women in Business navigates and leads.
By Erica Cerulo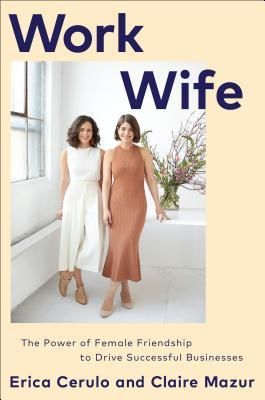 Erica Cerulo and Claire Mazur bonded instantly when they met in college in 2002 and founded the popular fashion and design website Of a Kind 8 years later. Drawing on their own experiences, as well as the stories of other thriving "work wives," they bring to light the unique power of female friendship to fuel successful businesses.
Read about how qualities like vulnerability, openness, and compassion which are so central to so many women's relationships lend themselves to professional accomplishment and innovation, and maybe even the future of business in Work Wife.
By Soledad O'Brien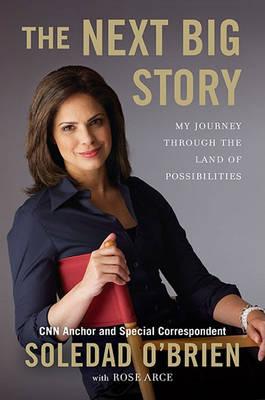 A top CNN anchor and special correspondent, Soledad O'Brien takes us through her biggest reporting moments from Hurricane Katrina, the tsunami in Southeast Asia, the devastating Haiti earthquake to the historic elections and high profile interviews with everyday Americans.
Drawing on her own unique background and experiences as a journalist at the front lines of the most provocative issues in today's society, O'brien offers an inspiring message of hope.
By Anita Roddick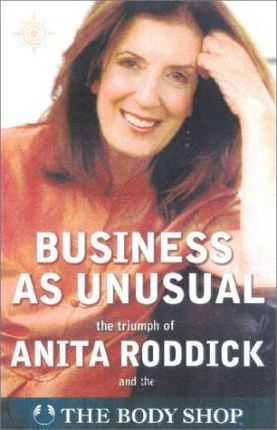 This account charts the progress of Anita Roddick and her company The Body Shop through the 1990s. It also explores the growth of vigilante consumerism and imagines how businesses evolve in the new Millennium.
Roddick offers her vision for dealing with the demands of ethical business through touching on both personal and political issues in Business as Unusual.
By Jessica Bennett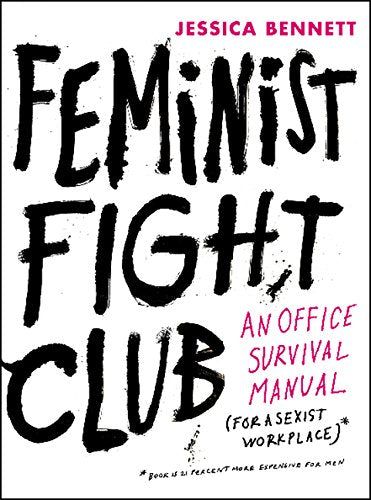 Women often face subtle sexism at work, and this book hopes to help a new generation of professional women navigate the workplace. Blending personal stories with research and statistics, Jessica Bennett offers a new vocabulary for the sexist workplace archetypes women encounter everyday, such as the Manterrupter who talks over female colleagues or the Himitator who appropriates their ideas.
With original illustrations, Feminist Mad Libs, a Negotiation Cheat Sheet, and fascinating historical research, Feminist Fight Club tackles both sexist and self-sabotaging behaviours that plague women inside and out of the workplace =. This is a helpful and practical guide for any woman learning to navigate gender landmines in today's working world.
By Anne-Marie Slaughter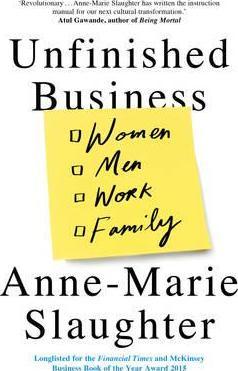 What does work-life balance look like in the light of women's changing role in the workplace? Anne- Marie Slaughter gives her take on the problems we still face, and how we can get past them with this pragmatic down-to-earth book.
Bursting the bubble on all the "half-truths" we tell young women about "having it all", she explains what is really necessary to get true gender equality, both in the workplace and at home. Deeply researched and filled with all the wise and funny anecdotes that made her the most trusted and admired voice on the issue, Unfinished Business is sure to change minds and ignite debate.
---
We hope you liked our recommendations about women leaders and got some inspiration! Be sure to shop during our March Book Fair to enjoy Buy 2 Get 1 Free Promotion. Browse all our March recommendations below!