Rana Monje is a Filipino artist who has grown up with children's books and is now creating them in her own way. She's been posting her art on her Instagram since 2018, but has just recently discovered her passion for illustrating children's books. It is her sister, Elyana, who wrote these stories for her to illustrate. Their recent work, "Kulay" shows the effects of colorism in a young Filipino girl's self-image. Given she has grown up with stories herself, she is passionate about taking current social issues and making them accessible for children. Along with her little characters, she promotes inclusivity and diversity through her art.
Despite her young age, she works to create more change with the gift she is given. Merging real life and fiction (the world's plaguing issues and her friendly characters) - all with the power of art.
Below is our interview with Rana. Check it out to get to know Rana, aspiring children's book illustrator all the way from the Philippines! And don't forget, the link to her curated collection is here.
---
Tell us a little bit about yourself.
My name is Rana Monje and I am a 16-year-old high school student from Manila, Philippines. I am an aspiring children's book illustrator, currently working on publishing a book I worked on with my sister, Elyana, titled "Kulay". Besides drawing, I love playing the guitar, reading, and taking care of my plants.
You can find me on Instagram, Twitter, TikTok and YouTube @ranthetrashcan! I post illustrations, short comics, animations, and more!
Please share more about your journey with Children's book illustrations.
Books have always been a big part of my childhood. Growing up, my mom would always read me and my sister bedtime stories. Our favourites were anything Dr Seuss, E.B White, or Shel Silverstein. I think that being exposed to these stories at a young age is what really sparked my love for illustrations and my sister's love for writing.
How do you incorporate sustainability into your art?
I always try to find ways to integrate my sustainability efforts into art. One of my favourite projects to do is upcycling bottle caps to pins. I've been making bottle cap pins since middle school to sell to my classmates and friends. I would go to stores near our house and ask if they keep the bottle caps from the drinks they sell. I still make these upcycled pins to this day and give them away as freebies in my sticker/art business.
What is your favourite genre, and why?
I don't know if I have a favourite genre, but I always find myself leaning towards fantasy with a touch of romance. I love that feeling of being transported into a whole different dimension when reading and I've always been a bit of a hopeless romantic.
What is your desert island book/ favourite book?
My favourite book is The Song of Achilles by Madeline Miller. I read the book a while ago but I still think about it all the time. It's genuinely one of the most beautiful books I have ever read. Madeline could publish her grocery list and I would 100% read it.
How did you hear about Thryft?
I heard about Thryft through TikTok. I've seen a couple of Thryft's videos while scrolling through my For You Page, so I was pleasantly surprised when they reached out to me to be a curator for the curated collection series.
Tell us more about your collection topic.
My collection is all about iconic characters that shaped mine and my generation's childhood. I chose it because as an aspiring children's book illustrator, I find myself coming back to them from time to time. Even though they're characters for books catered to children, I find that most of the themes apply to readers of all ages.
Which of the 3 books from your collection would you tell your friend to buy, and why?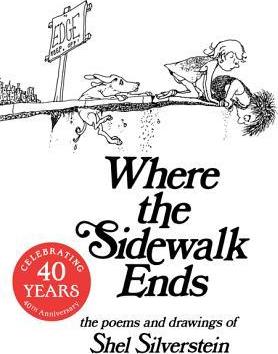 If I had to choose 3 books from my collection that I would recommend a friend to buy, it would be Where the Sidewalk Ends, The BFG (Big Friendly Giant), and Bridge to Terabithia.
Where the Sidewalk Ends was one of my favourite reads as a kid. The poems are extremely witty and I remember being really inspired by Shel's quirky illustrations. The BFG and Bridge to Terabithia will always hold a special place in my heart. Both are about unlikely friendships and finding a person who you can go through the motions of life with.
What are your experiences with second-hand books, and why would you choose second-hand?
I love pre-loved books! Growing up, my parents would always take my sister and me to local second-hand bookstores and it's always such an exciting time. You never know what you're going to find in those stores, which makes the experience much more fun. Plus, I love the smell of old books.
Anything else you'd like to say to our readers?
I hope readers will enjoy this collection and find as much comfort in it as I do. These books may be children's books but I believe that regardless of age, anyone can find something to love about them.
---
It was a pleasure to interview Rana, a young children's book illustrator from the Philippines, and I hope you enjoyed getting to know her as well! Be sure to browse her curated collection below to find out more.