Did you know that World Book Day was first created by UNESCO on 23rd April in celebration of authors and to encourage the young generation to read? The meaningful day celebrates its 25th anniversary this year, and we hope you are as excited to check the exciting events, partnerships, and competitions happening at the official World Book Day Website as we are!
We believe in the power of reading to transform lives and have selected our top picks from our Children's & Young Adult column to encourage young children to read for pleasure and, before they know it, develop a love for reading.
Read along to find out more!
Browse by Reading Preferences:
1. For Adventurous Children
2. Classic Children's Literature
3. Stories in Pictures - Graphic Books
4. Funny Books for Children
---
Classic Children's Literature
If asked What are your favourite bedtime stories from childhood, a few stories might come to mind immediately, from the times when our parents read us to sleep. Read along to find our recommendations for classic children's literature and find books that will be a part of your little ones' favourite childhood memories!
By Aesop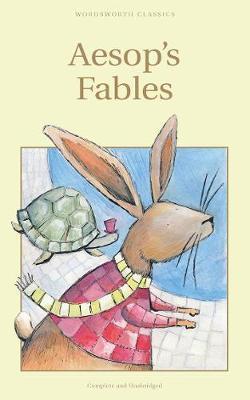 Aesop's fables are popular with adults and children alike. The simple tales embody powerful truths making their way into idioms - ever heard of the fox and the grapes, or the wolf in sheep's clothing?  
Beautifully illustrated, this is a collection of fables that will delight readers young and old.
By Astrid Lindgren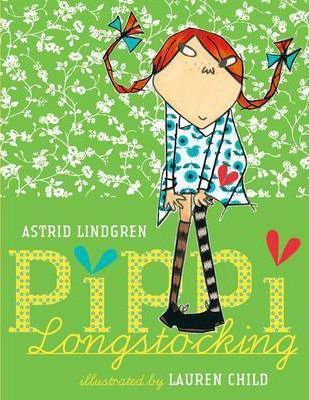 Pippi is red-haired, freckled and superhumanly strong! After she moves into Villa Villekulla, she befriends Tommy and Annika and the trio have the craziest adventures with horses and monkeys, the circus, and more! A charming character, Pippi is a delight to read about.  
This edition of the classic is beautifully illustrated by Lauren Child, whose drawings you might spot in other popular children's books as well.
By Charles Dickens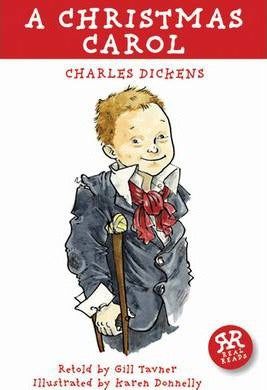 Bah, hambug! Miserable old miser Ebenezer Scrooge hates Christmas. However, that is all set to change one terrifying night, when poor Scrooge is haunted by four ghosts. Will Scrooge always think that Christmas is 'Humbug', or will he finally learn to shout 'Merry Christmas, one and all'?
Weep and laugh as you read this much-loved Christmas classic with your little ones.
By Frances Hodgson Burnett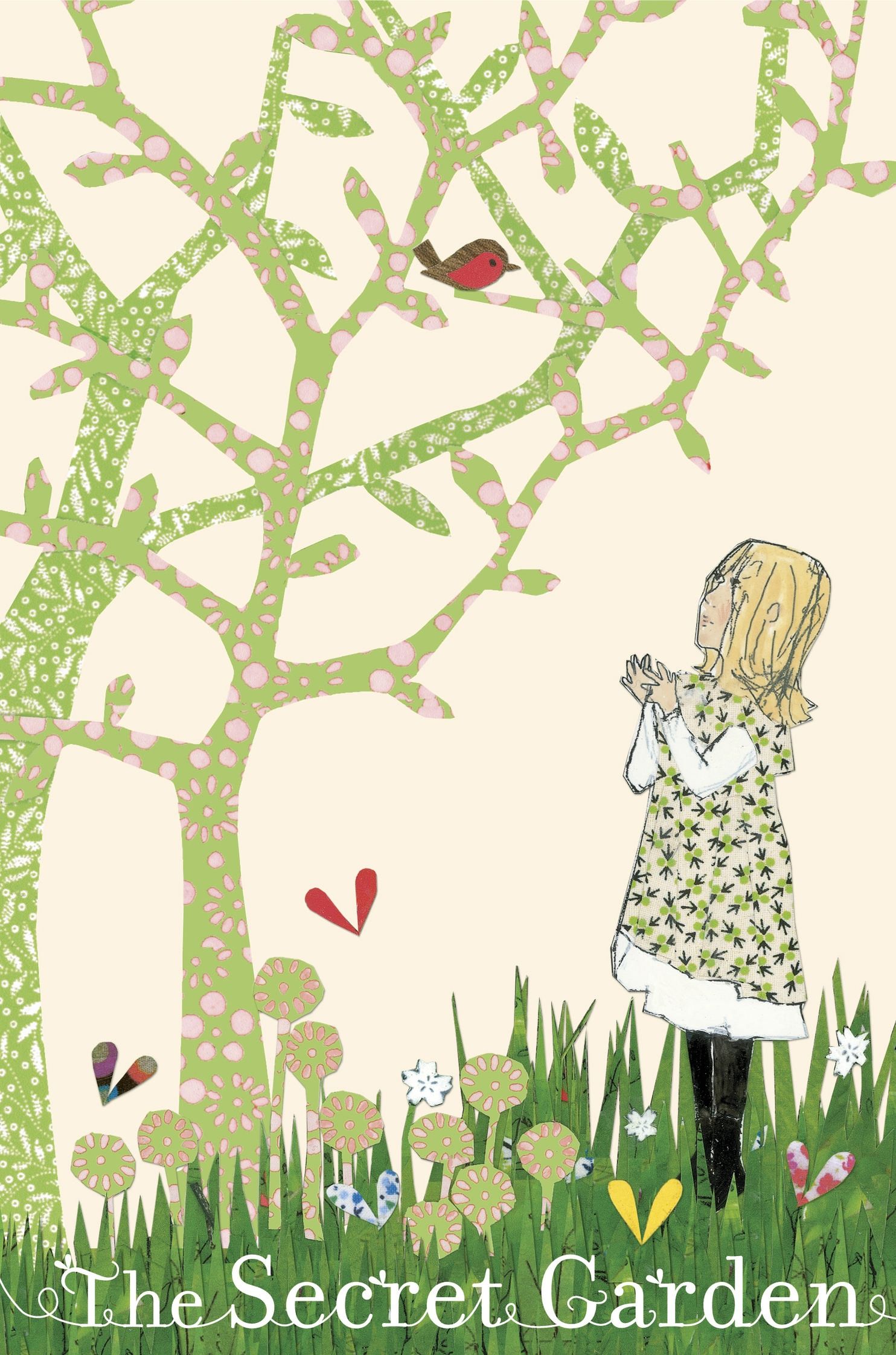 Spoiled Mary Lennox is sent back from India to live in her uncle's huge, gloomy house on the English moors after the death of her parents. She is lonely and miserable until she stumbles upon her disabled cousin Colin, hidden away from the world by his troubled father. Together, they discover the door to a secret garden and open up a world of freedom and enchantment.
A classic of English children's literature, Mary and Colin thrive and heal as they care for the secret garden.
For Adventurous Children
Kids are by nature very adventurous. Whether it be putting everything in their mouths to find out what it is or running fearlessly to a target that interests them, children always engage with new stimuli and are always on the lookout for exciting things. If the above sound like a little one in your home, you might want to gift the following recommendations to them, because your adventurous child would love them!  
By Michael Rosen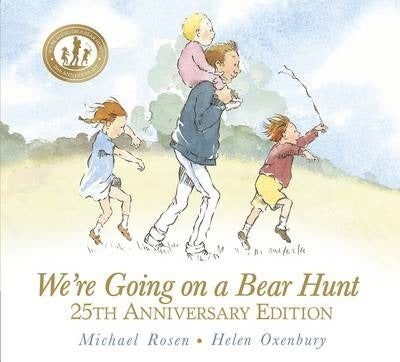 For a quarter of a century, readers have been swishy-swashying and splash-sploshing through this award-winning favourite. Follow and join in the family's excitement as they wade through the grass, splash through the river and squelch through the mud in search of a bear.
Your children will soon join the classic chant-aloud by Michael Rosen like many have before them.
Thea Stilton and the Spanish Dance Mission
By Thea Stilton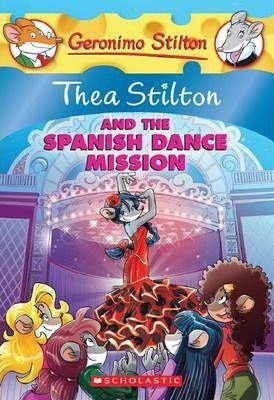 The Thea Sisters are in Spain visiting friends at a lively festival. Their holiday turns into an investigation when a precious fan is stolen and they end up hot on the trail of a secret treasure! But it seems like they're not the only ones searching for it. Can they solve the mystery in time?
Filled with colourful illustrations and exciting twists, your young ones are sure to love the many adventures that the Thea Sisters find themselves in!  
Percy Jackson and the Olympians: The Lightning Thief
By Rick Riordan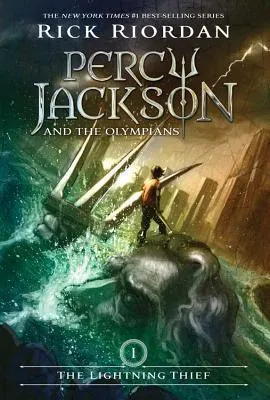 Percy Jackson is a good kid - just not good at focusing in school. When his pre-algebra teacher turns into a monster and almost kills him, his mom tells him the truth - he's a demigod! He gets sent off the Camp Half Blood, a summer camp for demigods, and sets out on a quest to the Underworld to prevent an all-out war between the gods.
Filled with adventure, and peppered with facts and stories from Greek myths, The Lightning Thief will bring your child on a wild adventure.
By Sarah J. Maas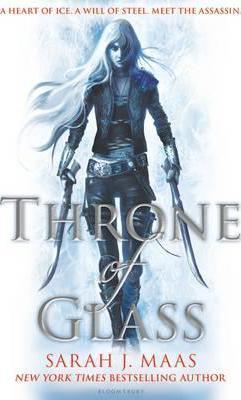 Trained assassin Celaena is serving a life sentence in the dark, filthy salt mines of Endovier because she made the fatal mistake of getting caught. She is offered a deal: her freedom in return for representing the prince in a to-the-death tournament. Live or die, Celaena will be free.
Perfect for young adults and teens, Throne of Glass will keep letting them lose track of time in the world of adventure.
Stories in Pictures
Is your child not a fan of reading, or unable to read yet?  Don't fret yet, because we brought perfect graphic book recommendations for the little ones. Pictures can tell many stories without a word, and these books will surely carry a lot to your children who are just starting to grab books.
By Grace Lin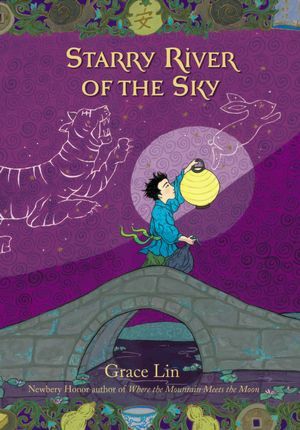 When the moon goes missing from the Village of Clear Sky, only Rendi seems to notice. And he notices all the strange problems that the villagers have. What is happening? When a mysterious lady arrives at the Inn with stories to tell, Rendi slowly realizes that maybe his story is the one that holds the answer to all his questions.  
Filled with beautiful full-colour illustrations and Chinese folklore (which we rarely see!), this is a marvellous book your child will surely enjoy.
By Jeff Smith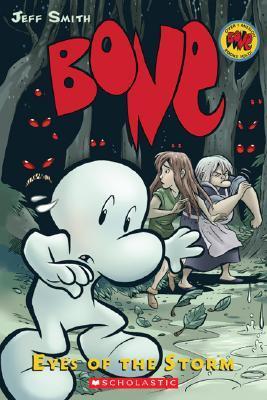 Fone Bone and Thorn are troubled by strange dreams, and Gran'ma Ben's reaction to them is stranger still: She reveals long-kept secrets and warns of great danger. Thorn, Fone Bone, and Gran'ma Ben may have to leave the farm forever.
From the epic and award-winning BONE series filled with twists and turns, Eyes of the Storm is an exciting graphic novel suitable for children from 8-12.
By Lincoln Peirce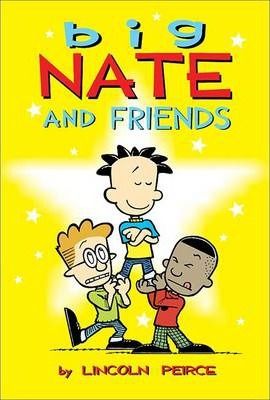 Nate is eleven years old, four-and-a-half feet tall, and the all-time record holder for detentions in school history. A self-described genius and sixth grade Renaissance Man, he fights daily battles against overzealous teachers, undercooked cafeteria food and all-around conventionality.
Equipped with only a #2 pencil and the unshakable belief that he is #1, Nate blazes an unforgettable trail through the sixth grade at P.S. 38.
By Faith Erin Hicks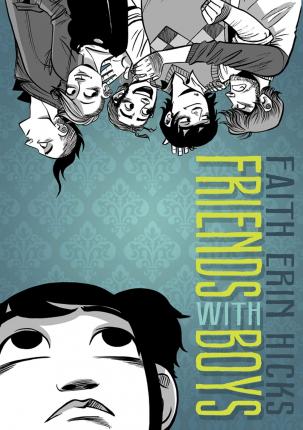 After being homeschooled with her mother and rough-housing with her older brothers, it's time for Maggie McKay to face the outside world all on her own. Except... that means facing high school and solving the mystery of the ghost who has followed her throughout her entire life. And who knows, Maggie might even make a new friend who isn't one of her brothers!
Funny, surprising, and tender, Friends with Boys is a coming-of-age story with some spooky supernatural fun.
Funny Books for Children
There's nothing more gratifying for parents than hearing their children giggling and enjoying life. We hope the below recommendations would bring laughs to your kids and smiles to your face.
By Andy Stanton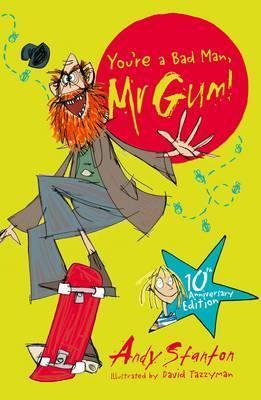 Mr Gum is a complete horror who hates children, animals, fun and corn on the cob. This book's all about him. And an angry fairy who lives in his bathtub. And Jake the dog, and a little girl called Polly. And there's heroes and sweets and adventures and EVERYTHING. You're a Bad Man, Mr Gum! is the first book in the internationally best-selling series by Andy Stanton, which has won everything from the Blue Peter Book Award (twice) to the Roald Dahl Funny Prize and the Red House Children's Book Award.
By Megan McDonald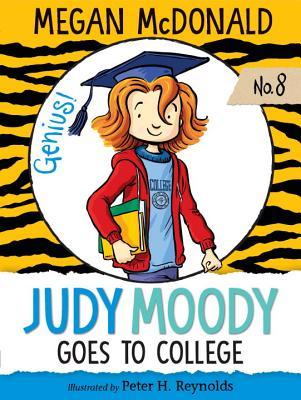 The substitute teacher in Class 3T thinks Judy's math skills need improving, so this means Judy has to start meeting with a math tutor. Does this mean flashcards? Or worse, school on weekends? But when Judy meets her college student tutor with an uber-funky sense of style, Judy's bad math-i-tude turns into a radical glad-i-tude. Pretty soon, Judy's not only acing her math class; she's owning it.
A light and funny read, Judy Mood Goes to College shows kids that learning can actually be fun!
By Roald Dahl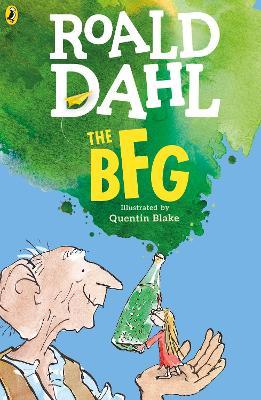 Introduce your child to one of the world's best-known and best-loved children's book!
Every night, when the world is sleeping, big gruesome giants guzzle up human beans. And there's only one giant who can stop them – the Big Friendly Giant. He's the kindest giant there is and, with his friend Sophie in his top pocket, he sets out to rid the world of these gruesome giants forever.
By Rachel Renee Russell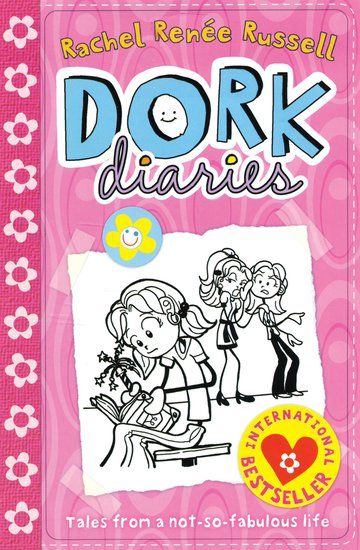 Nikki Maxwell is the new girl in school, and she's hoping to leave her old dorky ways behind and start afresh! She spills all the details of her not-so-fabulous life full of hopeless crushes and an extremely cringe-worthy family in her top-secret diary filled with sketches and doodles.

Hugely popular with the young ones, Dork Diaries is a light and funny read with lots of beautiful doodles perfect for fans of  Diary of a Wimpy Kid and Jacqueline Wilson.
---
We hope your kids love our recommendations and ask for more books! Don't forget to shop during our March Book Fair to enjoy the Buy 2 Get 1 Free Promotion!