Since the genesis of Earth Hour in 2007, countless people around the world have participated in the effort to reduce electricity and show their support for the environment. One study reveals that during 6 years of their observation in 10 countries, the decrease in electricity demand caused by Earth Hour only was 4% on average. Though the simple gesture of turning off the lights for an hour for a day may not seem like much, if everyone in the world does it, that's around 7.7 billion people and 2.3 billion kWh of electricity reduced per year (assuming that an average household spends 908 kWh a month of electricity).
As such, every small gesture can do great things when in solidarity. In celebration of Earth Hour 2022, we brought some recommendations to start support for our environment with the small gesture of educating ourselves through reading about the Earth. What's more, we brought top picks in Society & Social Sciences titles and find ways you can start a little change that may have a profound effect in society you live in.
And remember, individual effort to buy secondhand books at a sustainable bookstore like Thryft will play a significant role in building a sustainable future. Read along to find more.
Browse by Topics:
1. The Climate Crisis
2. Guide to Sustainability
3. Butterfly Effect
---
The Climate Crisis
In light of Earth Hour 2022, let's take a deep dive and learn more about the complexities of climate change. Fret not, it is not all doom and gloom as these reads offer possible ways forward through science, technology, politics and spiritual values. Afterall, when we understand the problem we are dealing with, we can begin to find ways forward to a healthier planet.
By Thomas L. Friedman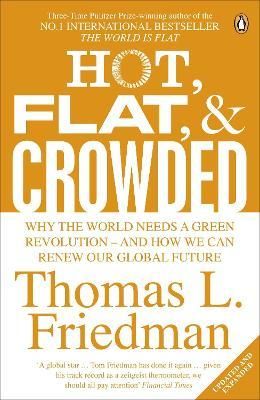 Climate change and rapid population growth mean that it's no longer possible for us to operate business as usual. Things are going to have to change–and fast. Thomas L. Friedman provides a bold strategy for clean fuel, energy efficiency and conservation that will change what we put into our cars to how we live our lives.
A fearless, forward-looking and common sense book about the challenge–and the promise–of the future, Hot, Flat and Crowded is a fresh, provocative look at the biggest challenge facing us today and how we all can take part in its renewal.
By Mark Hertsgaard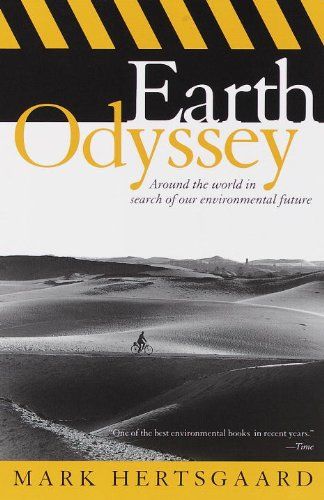 Worried about the declining state of the environment, Mark Hertsgaard decided to investigate for himself by embarking on an epic journey. Almost a decade and nineteen countries later, Hertsgaard reports on our environmental predicament through the eyes of the people who live it.
Weaving first-rate reportage with vivid narrative, Earth Odyssey is an essential and ultimately hopeful book about the uncertain fate of humankind.
By Mark Lynas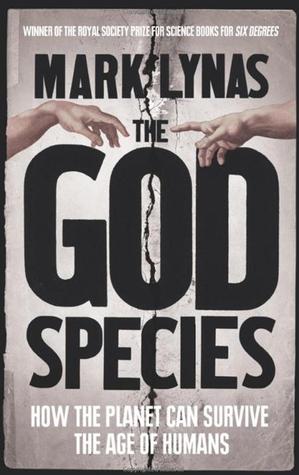 For Earth to continue to support life and our civilisation like it has, there are nine 'planetary boundaries' that humanity must not cross such as climate change, ocean acidification, nitrogen use and biodiversity loss. Deeply interconnected, these boundaries all affect each other.
As a species that has technological mastery, we must use it to protect the planet from ourselves. The God Species is a thought-provoking read about the part that science and technology can play in saving the planet.
By Matthew Schneider-Mayerson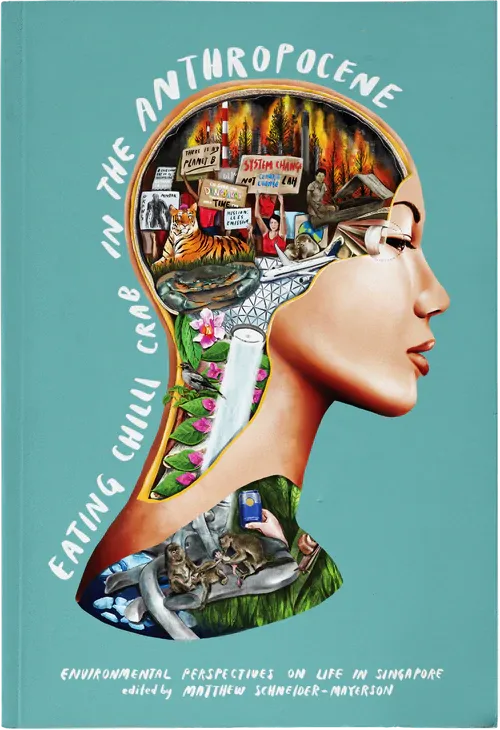 We tend to associate the environment with nature, science and policy but the truth is everything is environmental. From the food we eat, the transport we take to how we work, it permeates every aspect of our lives.
Eating Chilli Crab in the Anthropocene is a collection of essays that examine contemporary Singapore from an ecocultural lens, and look at the ways Singaporean life and culture is deeply entangled with the nonhuman lives around us. A book to pick up if you are looking for fresh perspectives or looking to transform the way you think, act and learn.
By Wangari Maathai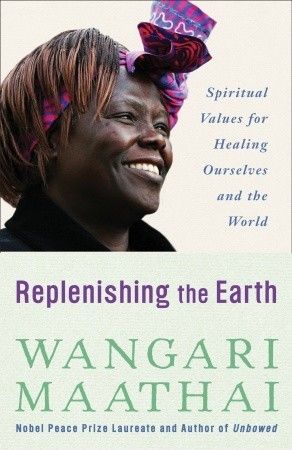 Nobel laureate Wangari Maathai spent decades working with women in rural Kenya to plant and sustain millions of trees, and they find themselves empowered in a way they never did before. Maathai believes that the key to this feeling lies in traditional spiritual values like love for the environment, self-betterment, gratitude and respect, and a commitment to service.
Drawing inspiration from many faiths, Replenishing the Earth celebrates concepts like the Jewish mandate tikkun olam ("repair the world") and the Japanese term mottainai ("don't waste"). Through reconnecting with these values, we can come closer to healing for ourselves and the earth.
By Anthony Giddens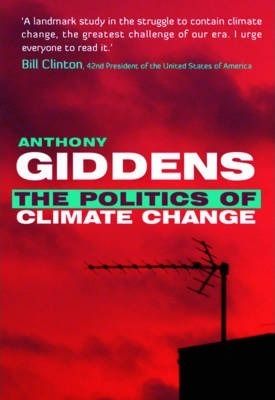 For most people and for many policy-makers, climate change is a back burner issue, often pushed aside for more 'urgent' issues.  At the moment, however, Anthony Giddens argues that we do not have a systematic politics of climate change that allow policymakers to take concrete and radical action and introduces a range of new concepts to fill in the gap.
Political action and intervention, on local, national and international levels, is going to have a decisive effect on whether or not we can limit and adapt to global warming. Politics Of Climate Change will appeal to anyone concerned about how we can cope with global warming, and expand your horizons beyond the conventional solutions.
Guide to Sustainability
Commitment to a sustainable lifestyle may sound daunting without much information on how we can start. Just as building a mindful lifestyle can start from an act as small as picking up a book to learn about sustainability, one small sustainable practice can start a butterfly effect. And these recommendations can help you get started!
By Yvon Chouinard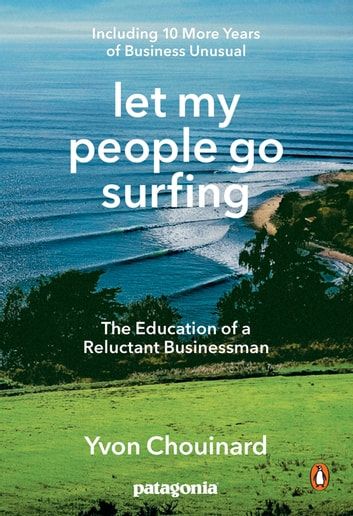 What goes into creating one of the most respected and environmentally responsible companies on earth? Hear from Yvon Chouinard - legendary climber, businessman, environmentalist, and founder of Patagonia, Inc.

From his youth as the son of a French Canadian handyman to the thrilling, ambitious climbing expeditions that inspired his innovative designs for the sport's equipment, Let My People Go Surfing shows us how it's possible to do business with doing good and having grand adventures at its heart. A highly recommended read for aspiring green entrepreneurs.
By Diane MacEachern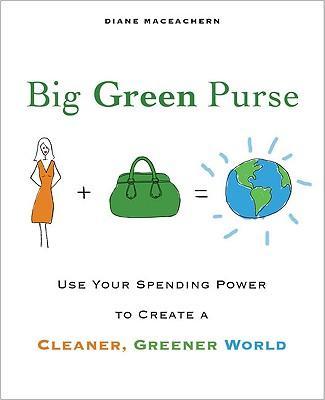 As an individual, it sometimes seems like there is little we can do against the big challenge of protecting our environment. How do we solve a problem that can seem overwhelming-even hopeless?
Diane MacEachern suggests that we put our money where our mouth is - to harness the power of our purse and intentionally shift our spending money to commodities that have the greatest environmental benefit. Whether you want to start with small changes or are ready to devote the majority of your budget to green products, Big Green Purse offers concrete and immediate ways to take action and make a difference.
By Michael De Jong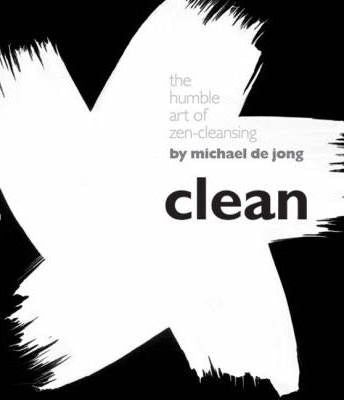 Want to learn to clean your homes in a non-toxic, environmentally responsible way? Clean: The Humble Art of Zen-cleansing offers a guide to help get your house clean without hurting the environment or your health.
Graphically stunning and easy-to-use,  each chapter features dozens of clever tips with a handy alphabetized directory that makes it easy to locate the information you need. Being environmentally friendly at home doesn't need to be hard!
By Reader's Digest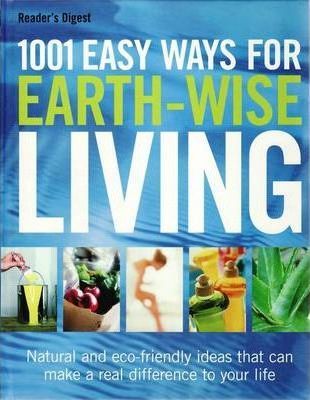 This book helps to slash your household bills and carbon footprint with hundreds of clever ideas for conserving, reusing and repairing. Explore natural, chemical-free solutions to eating and health care, and start your journey to a sustainable lifestyle today!
By Thomas Menkhoff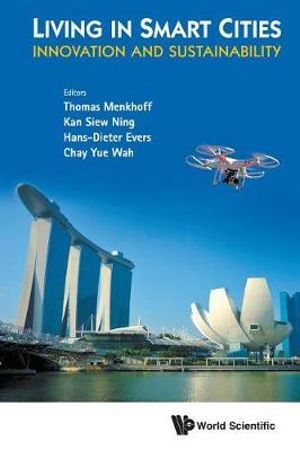 Cities around the world are becoming increasingly popular and have to cope with high population density and serious challenges such as air pollution or traffic congestion. How do we plan, create and manage 'good cities' which are safe, spacious, green, connected, fair and resilient? Is it possible to create economic wealth while still fulfilling the vision of sustaining our 'Green Planet'?
With special reference to Singapore, there are some of the questions that are addressed from a multi-disciplinary way by the authors of Living In Smart Cities: Innovation And Sustainability. Discussing governance, principles, and innovations of sustainable cities, this is a great starting point for those looking for more in-depth solutions.
By Megan McDonald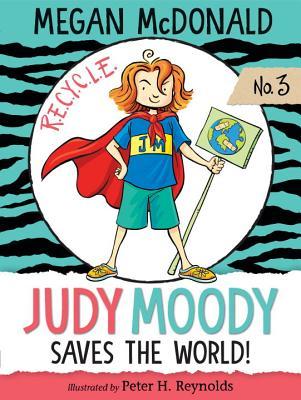 The best way to ensure that our effort for a sustainable future doesn't die down is by educating the next generation. What's a better way to do so than introducing an enjoyable and informative read for young children?
When her Heal the World adhesive-bandage design doesn't win a contest, Judy Moody realizes it's time to set her sights on something bigger. Class 3T is studying the environment, and Judy is amazed to learn about the destruction of the rain forest, the endangered species (not) in her own backyard, and her own family's crummy recycling habits. Now she's in a mood to whip the planet into shape!
Butterfly Effect
It's easy to overlook the impact of the small things in life, whether it be making your bed every morning or having a night care routine. But these little things are the exact forces that create a big change - a butterfly's wing flap can create a typhoon on the other side of the world. Why not learn about the small things that make great differences in life and get inspiration to change your life for the better?
By Malcolm Gladwell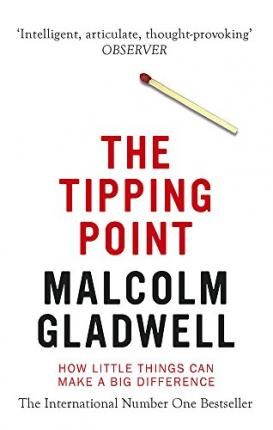 The tipping point is the magic moment when ideas, trends and social behaviour cross a threshold, tip and spread like wildfire. Malcolm Gladwell explains and analyses this concept by looking behind the surface of many familiar occurrences in our everyday world, and the fascinating social dynamics that cause rapid change.
If you care about how society works and are wondering how you can play a small part, The Tipping Point is a concise and elegant book for you.
By Sakugawa Yumi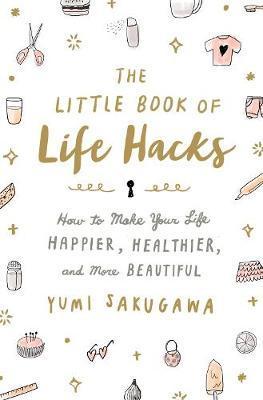 The Little Book of Life Hacks offers a wide range of practical advice and fun tips for everything from how to remove dark circles from under your eyes to working out at home without a gym membership and more! Featuring Yumi's signature hand-drawn illustrations throughout, this book is a distinctive and perfect gift for recent graduates and young working women who want to learn practical ways to organise and improve their daily life while still having fun.
While taking good care of yourself might not seem like it's linked to the environment, being happy and healthier enables you to care for those around you - and that includes Mother Nature!
By John Hagel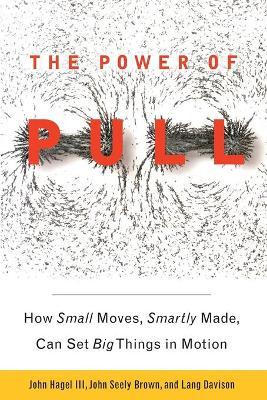 Information is now readily available, but what do we do with this influx of information? How do we harness it as a force for social change and the development of creative talent? The Power of Pull shows how to unlock the hidden potential of individuals and organizations by making small adjustments to how we view and use this flow of information.
If you are looking for ways to transform your organisation to adapt to the flow of knowledge, look no further than this book; it may forever change your understanding of the shifting forces of our networked world.
---
We hope you enjoyed our recommendations for Earth Day 2022. If you would like to receive regular updates from us, sign up for the email newsletter at the bottom of the page. And don't forget, we have Buy 2 Get 1 Free promotion during our March Book Fair! Browse your top picks in the link down below.