It's December already! As we approach the end of 2021, many of us are excited for a festive Christmas. Get into the holiday spirit with us by handpicking books for your loved ones. In this season of joy and generosity, Thryft is launching December Book Fair with new offers and releases to get us all in the holiday mood.
Here's what you can look forward to...
Thryft Book Fair is back for December
This Christmas season, look forward to Thryft's December Book Fair where you can enjoy our curated book collections with Buy 2 Get 1 Free promotion storewide and free shipping for qualifying orders.
Happening on 17th through 19th of December 2021, Thryft will be launching hourly themed curations from 12 pm to 10pm SGT – follow us on Instagram to follow all the action!  If you're anxious that you are hopping on the gift polar express late, don't worry! All local orders placed by December 19th will be delivered in time for Christmas.
Want to get a head start? Head over to our website to start adding to your wishlist! Meanwhile, check out the themed collections down here: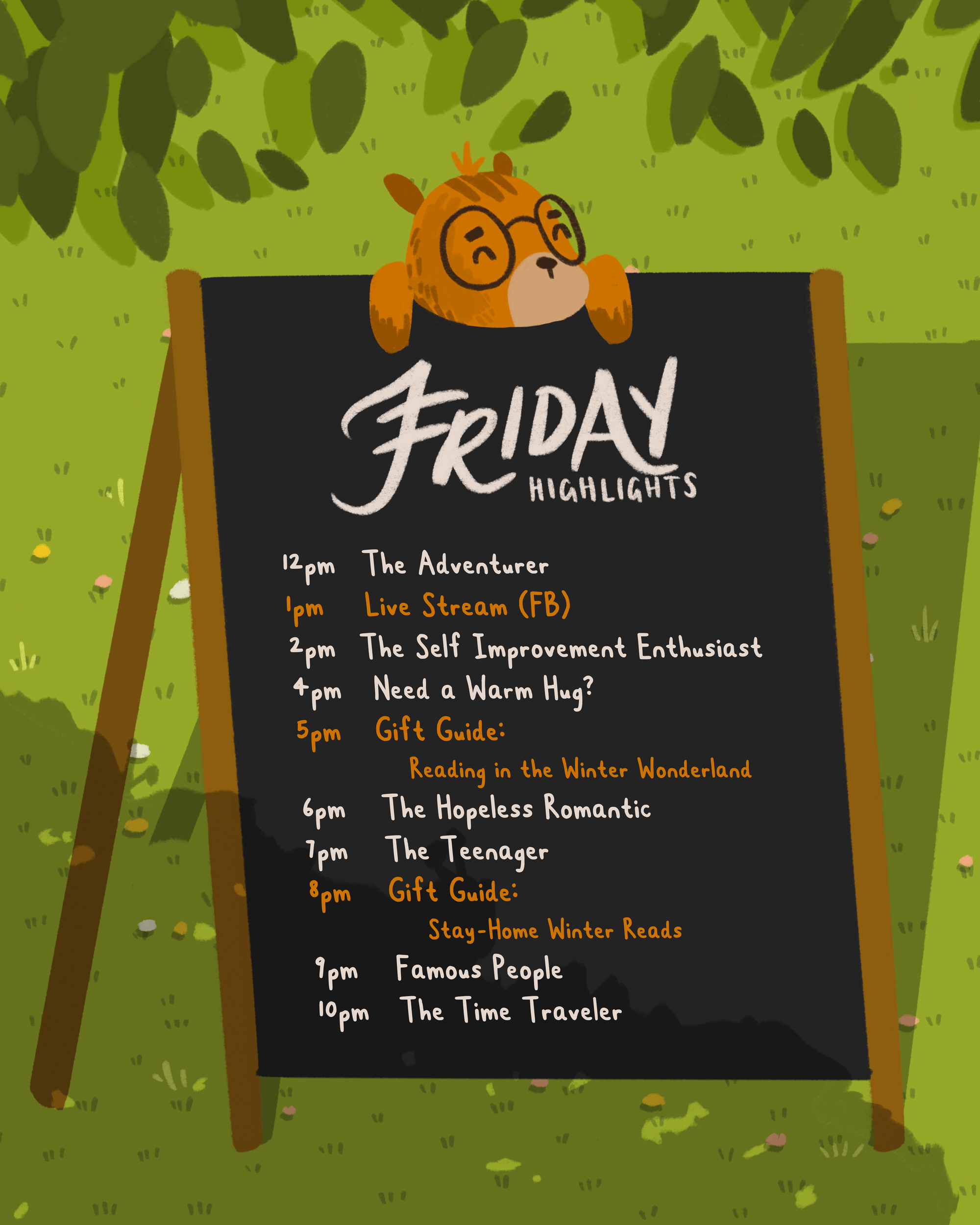 Get in the holiday mood with us
Gifting Guides
We all worked hard this year and it's time for a celebration! Gifting always adds to the festive mood, and our recommendations during the December Book Fair can step up your gifting game. We are dropping gifting guides everyday of the Book Fair if you need a little help with choosing gifts for your loved ones, be it your significant other, children, or yourself.
Livestream
Can't wait for the book fair updates? We got you! Tune in for our Instagram, Facebook, and TikTok lives to be the first to receive book recommendations. You can look forward to the live-exclusive content and some book fair highlights from our team! Here's the schedule:
Facebook: Friday, December 17th, 1pm
Instagram: Saturday, December 18th, 12pm
TikTok: Sunday, December 19th, 3pm
Giftcards
Thryft just made gifting easier with our e-gift cards. During the December Book Fair, we're releasing digital gift cards just in time for Christmas season!
Gift cards do not expire and can be spent over multiple transactions. They are available in several designs only for a limited time until end of this year, so keep a lookout for them during the book fair!
As always, thank you for your enthusiasm and support for our mission for sustainability. Let's end this year on a high note by heading to Thryft website and filling up the cart with our wishlist of books. We look forward to seeing you all at the Thryft December Book Fair!