For the last two quarters of 2020, Thryft partnered with the World Wide Fund for Nature Singapore (WWF-Singapore) to support its For Nature For Us community and recovery programme. At Thryft, we're committed to contributing to environmental causes like WWF-Singapore's, so as to empower individuals and communities alike.
Here's how your purchases have played a part in their campaign!
Our Part to Play
Zoonotic diseases like Covid-19 highlight the close relationship people and nature have together. Human activities that encroach upon natural habitats or exploit wildlife increase the risk of pandemics. It is even more pertinent today for us to rebalance our relationship with nature, and WWF-Singapore brings the expertise to tackle and address these critical environmental issues.
For Nature For Us is a Community and Recovery Programme that supports WWF-Singapore's efforts to address pandemics while building towards a better future. The sum raised collectively by Thryft and other corporate partners was instrumental in allowing WWF-Singapore to create tangible and meaningful impacts.
Impact 1: Ending Illegal Wildlife Trade
With this donation, WWF-Singapore is able to support field investments in the region by strengthening management and engaging local communities as community rangers. WWF-Singapore also tackled Southeast Asia's Snaring Crisis through a detailed report, presenting key recommendations to policymakers to fight against a snaring driven extinction wave. Read about their reportnot here.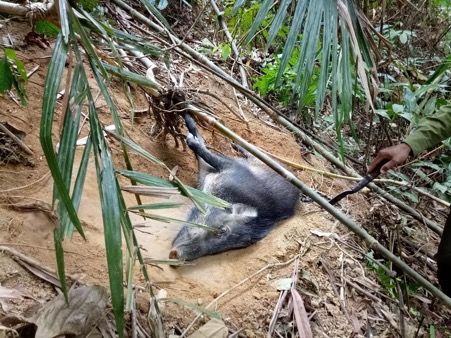 Impact 2: Ensuring Food Security Sustainably
Southeast Asia is home to a precious eco-system for wildlife, as well as natural landscapes for communities who live among the Mekong river and in the islands of the Philippines. Sadly, the onslaught of the Covid-19 pandemic and droughts exacerbated by climate change is threatening the lives of thousands of people. Many lack basic necessities such as food and clean drinking water.
The funds raised through For Nature For Us has been channelled to establish two water supply plants in Viet Nam, benefitting approximately 2000 people and allowing for more clean and affordable sources of water. These water supply plants help to reduce the pressure on local water resources, and protect the Mekong Delta's ecosystem.
Over in Dumaran, the Philippines, WWF-Singapore also established eight food sheds to supply over 1,200 residents whose fishing livelihoods were badly affected by Covid-19 with fresh, nutritious, and sustainably-produced food. These food sheds engage environmentally friendly conservation solutions, such as reducing pre and post-harvest waste, to create climate-friendly food choices.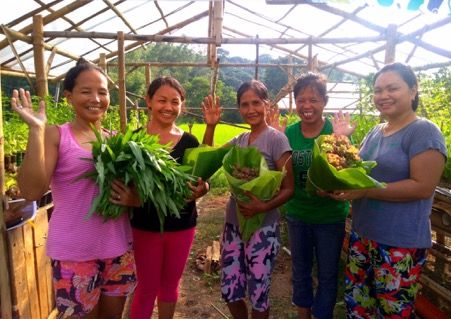 Impact 3: Supporting Environmental Education and Outreach
Education is one of the most crucial solutions to creating a more sustainable planet. WWF-Singapore seeks to increase environmental knowledge through the Wildlife Cyber Spotter Programme to empower people to be part of the solution to protect wildlife. By helping to detect and report illegal online listings, Cyber Spotters can help disrupt the illegal wildlife trade. Here's how you can be a Cyber Spotter too!

Together for the Future
Your purchases played an important part in WWF-Singapore's efforts to stop illegal wildlife trade and consumption, while creating sustainable livelihoods and food systems for our communities in need. Should you wish to know more about WWF's work, visit their page at: https://www.wwf.sg/
From all of us at Thryft, thank you for your support for our mission in sustainability and contributing to these important environmental efforts that deserve to be spotlighted.
Here's to doing more good together!