Since the early days of Thryft, our books have been sorted into three different conditions — Very Good, Good, and Well Read. After listening to your feedback and with more books coming to Thryft through trade-ins and donations, we've decided that it's time for a change. We are adding a new category and have redefined our older categories for a better Thryft experience. No more uncertainties over what exactly buying second-hand means!
Books will now be categorised into the following four conditions: Like New,  Very Good, Good, and Well Read.
Like New
Books in this category are as good as new. While there may be very minor signs of use, there is no yellowing, no foxing, no water damage, no crease marks, and no annotations of any kind. Books with dust covers or in boxed sets will have their original dust covers and boxed set cases present.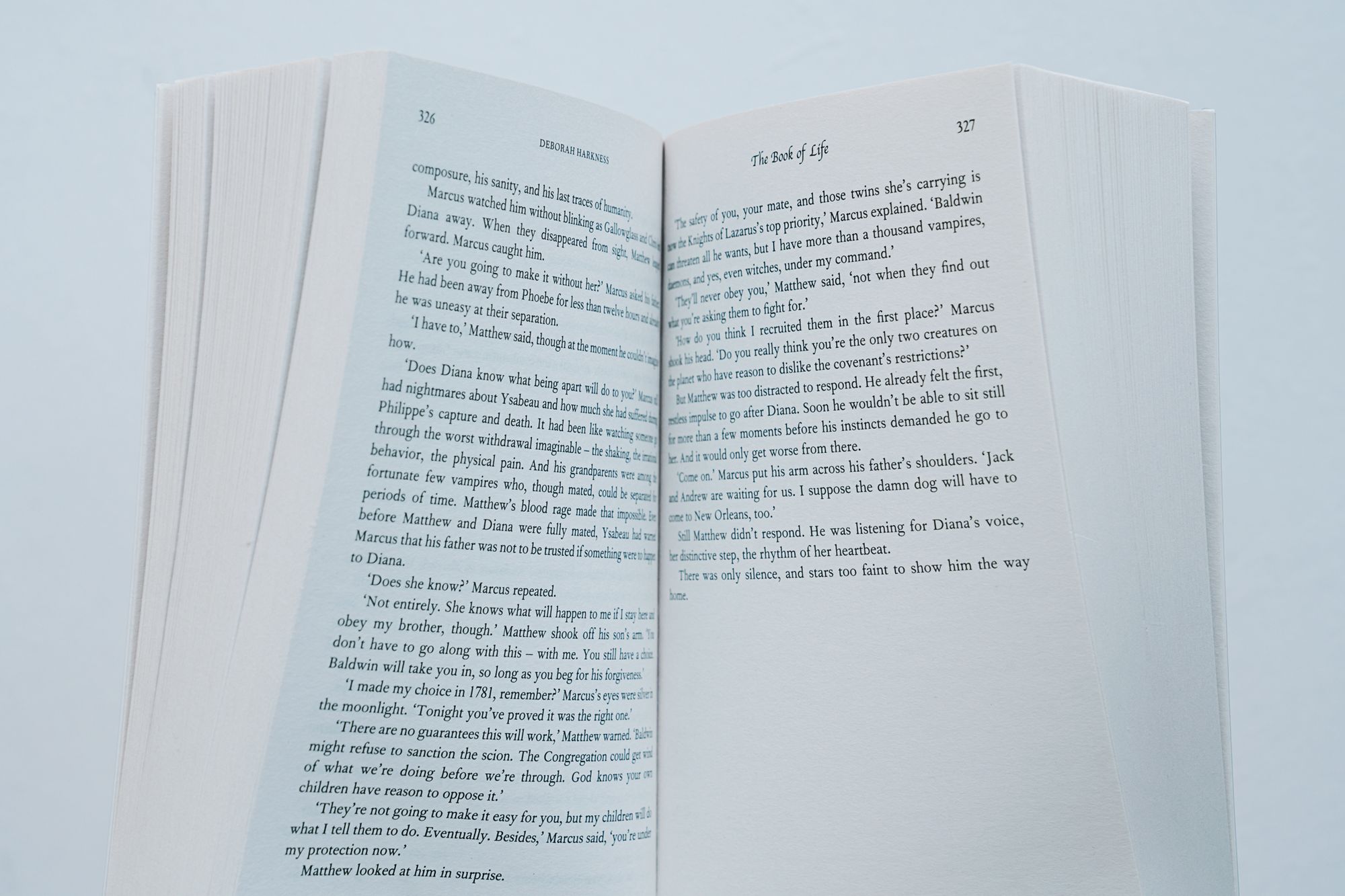 Skeptical of pre-loved items, or simply fussy about the conditions of your books? The Like New category is a great place to start your second-hand journey. Come see how second-hand books can be as good as — or even better than, if you consider the costs saved for our planet and your wallet — buying new.
Very Good
Books in this category have been used, but they are still in a clean condition with no water damage. While there is no foxing and no annotations of any kind on the inner pages, a small amount may be present on the cover, title pages, or outside edges of the book. Paperbacks may have light crease marks on the spine.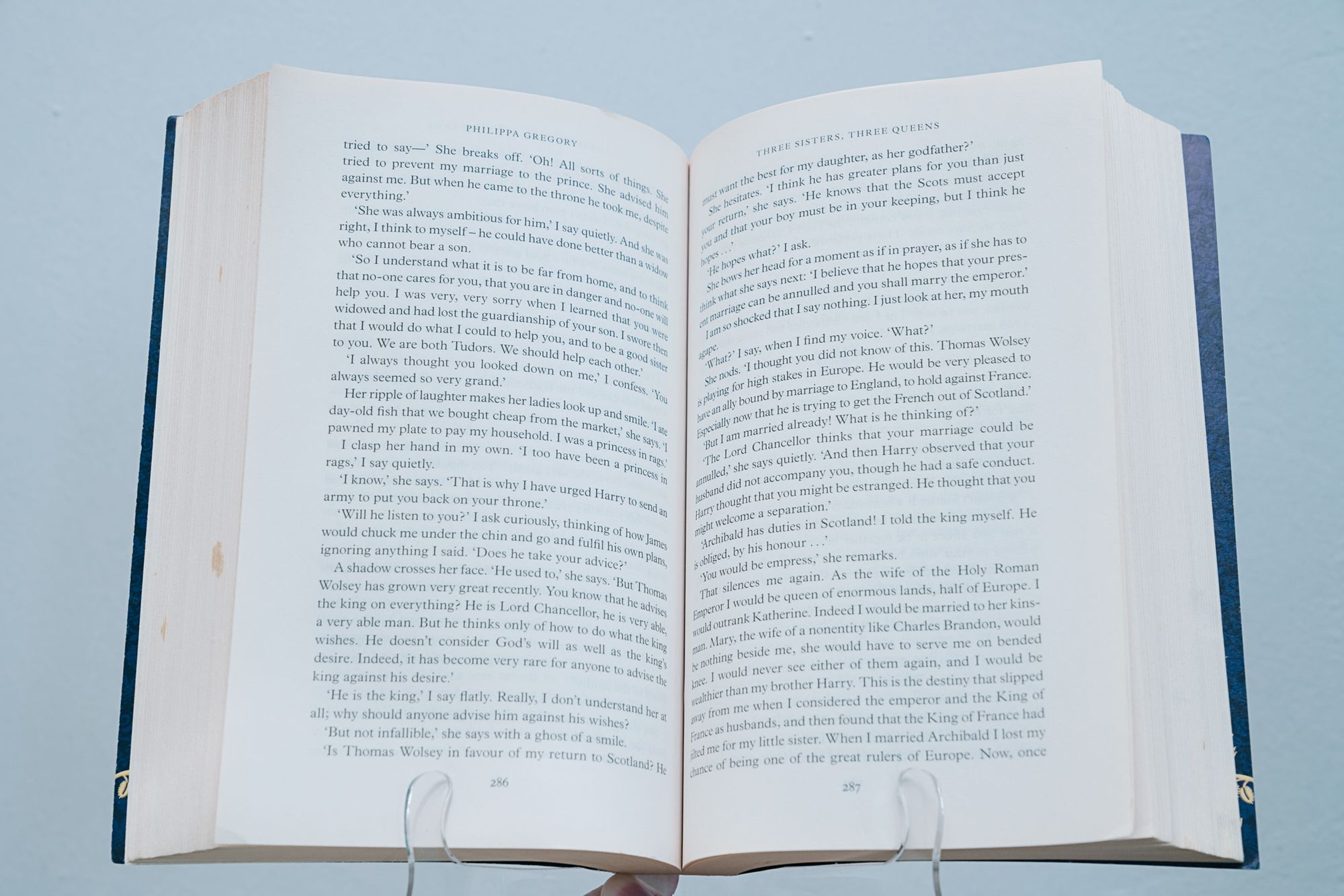 This category also contains Like New books with their dust covers or boxed set cases missing.  
Good
Books in this category are not water-damaged, but may have slight foxing and some annotations present on the pages or cover. For paperbacks, there may be crease marks on the spine. We do our very best to ensure the quality of our books, but there is no escaping the wear and tear that comes with time.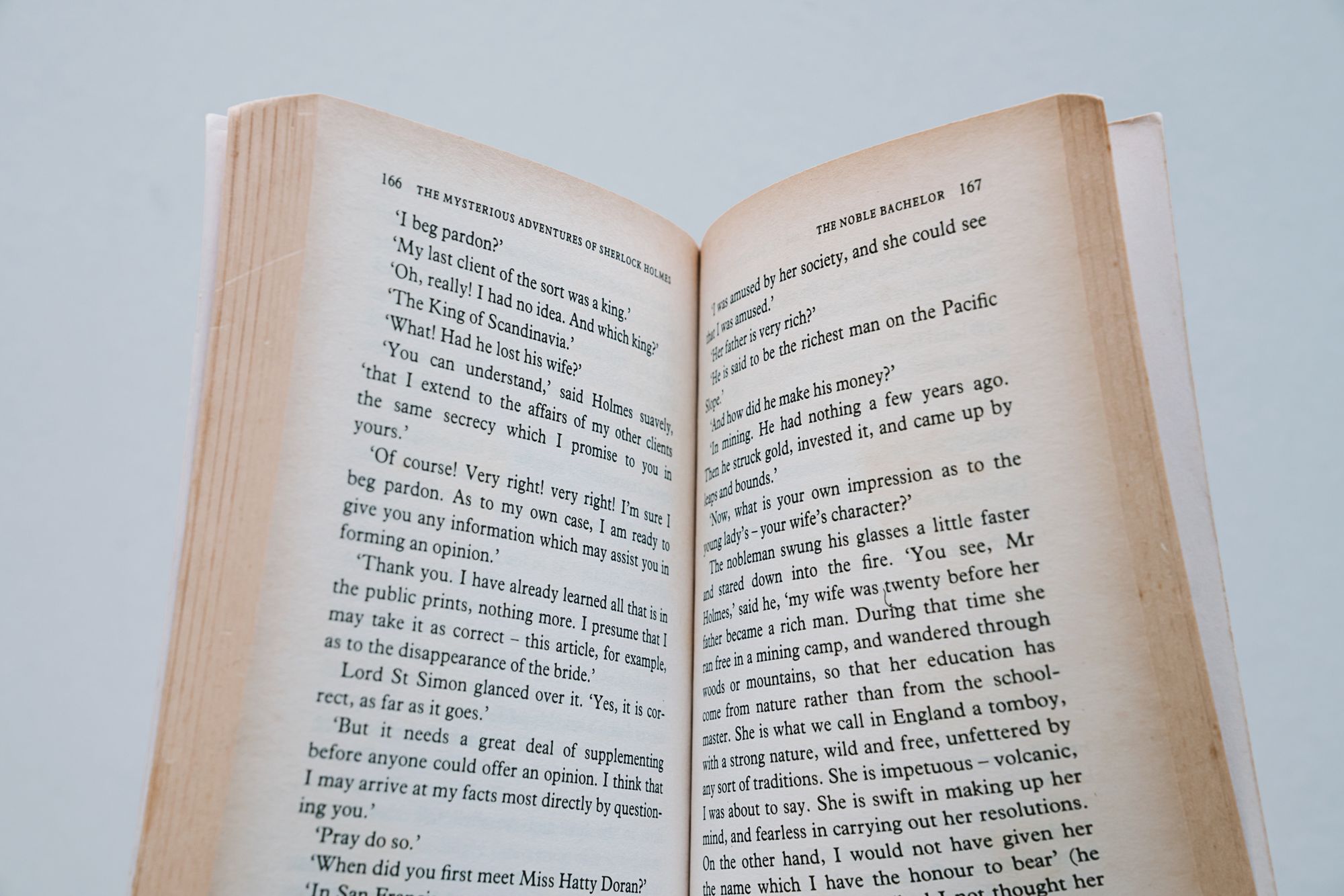 Well Read
Moderate wear and tear and minor water damage may be present on the edges of books in this category, and paperbacks may have multiple crease marks on the spine. The cover and pages may include some foxing and annotations, but the text is not obscured and still readable. This category also includes books that are heavily annotated but are otherwise in a clean condition without brown spots.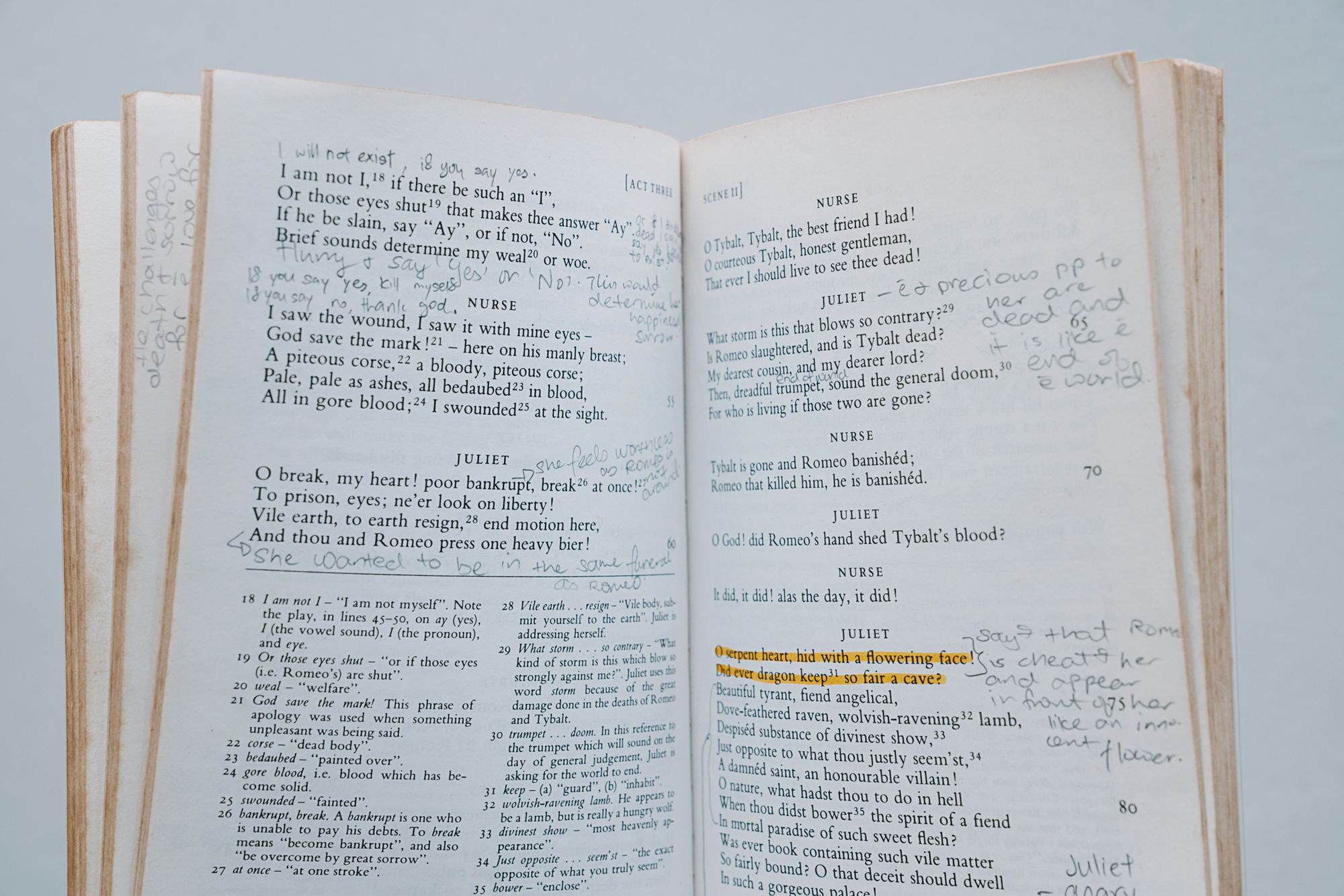 Good news for those looking for a bargain — books in the Well Read category will be even more affordable than before! If you're comfortable with a second-hand book with clear signs of use, check out this category for hidden treasures at up to 80% off retail prices. These books may no longer be in mint condition, but their wear and tear makes loving reminders of the time that their previous owner spent with them.
In Summary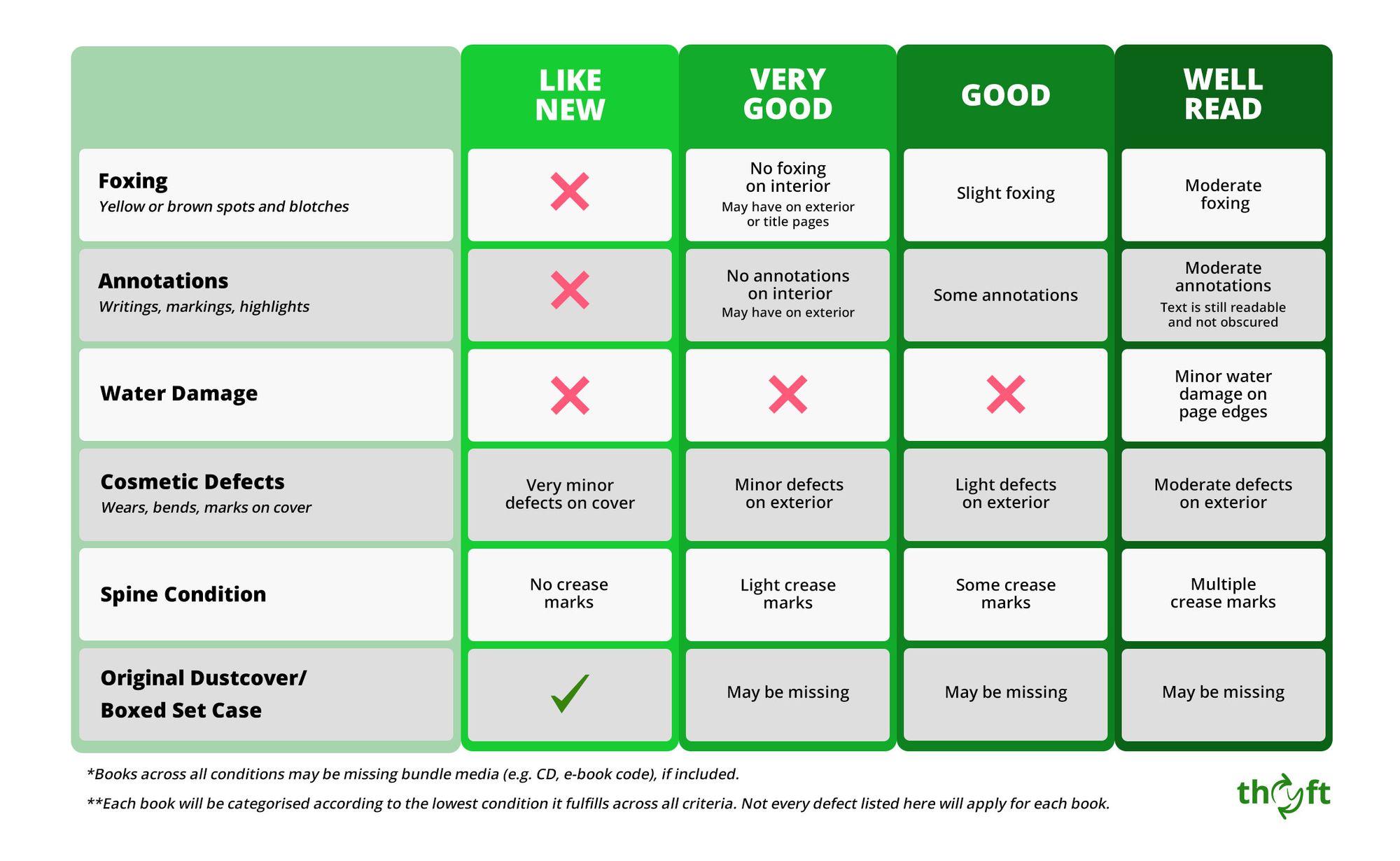 With a wider range of books accepted under our new conditions, your books will have a higher chance of meeting our minimum trade-in and donation requirements. This means that you can earn even more Thryft credits now when you trade-in your old books with us! Get started on your trade-in or donation process here, or head over to the Thryft store to check out our latest titles.