Christmas might look different in the time of a pandemic today. While there won't be any chance to pop by Christmas markets or gather in large groups this year, we can still celebrate this season of joy and giving – in safe-distancing style – by mailing our gifts to our loved ones.
Take this chance to send a few personalised titles for your friends and family this holiday season with Thryft's gifting service! After all, books, like Christmas, hold wondrous magic and comfort within their pages. Simply let us know that your order is a gift under the "Notes" section in your shopping cart and input your recipient's address upon checkout, and we'll handle the rest. If you'd like, you can include a short message (word limit: 50) under the "Notes" section for your recipient too. All orders made before 21 December will be shipped by Christmas.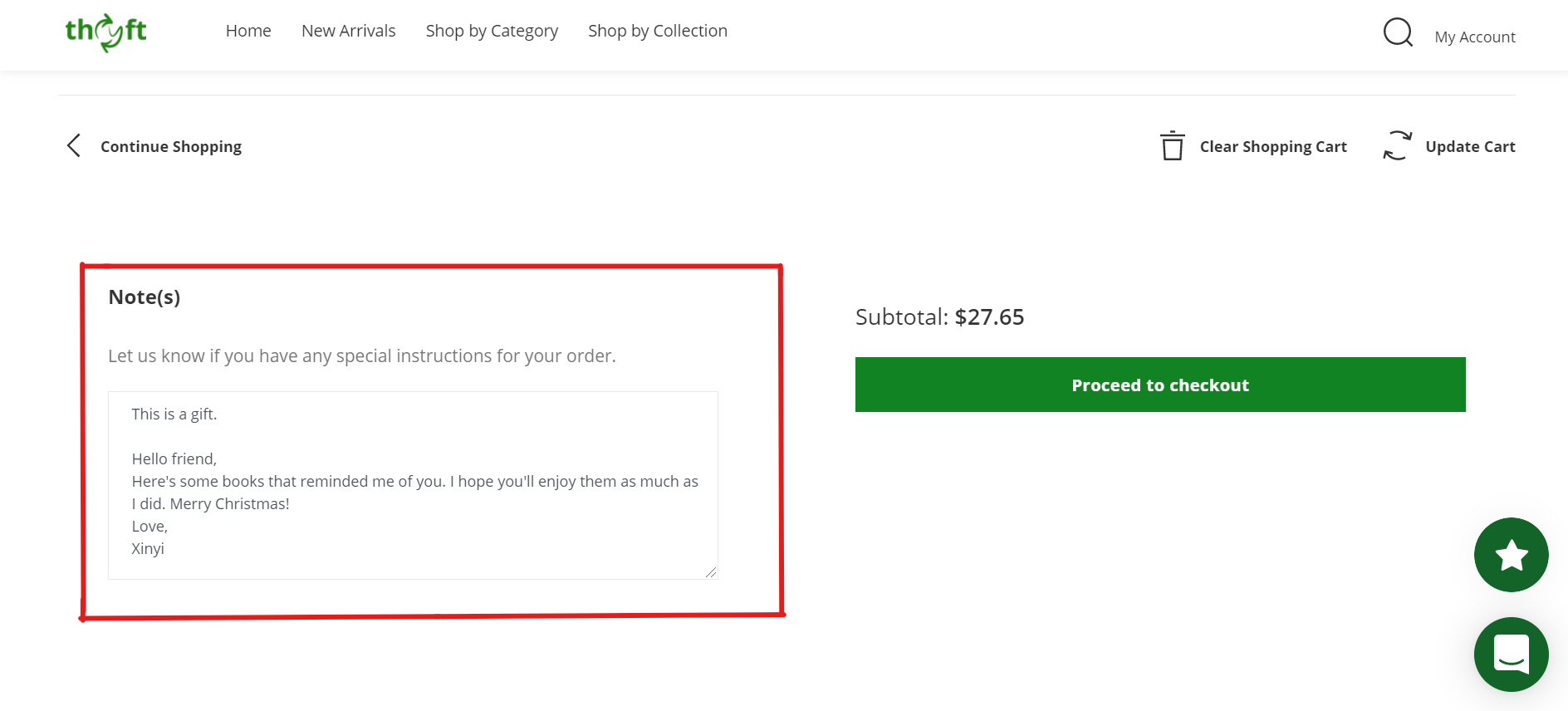 What's more, from 14 December till 21 December, every order stands a chance to win a pair of $25 Thryft gift cards! 3 winners will be selected and contacted via email on 22 December – just in time for you to give one gift card (or both) to a friend for Christmas.
Still unconvinced that bookmail makes the perfect surprise for your loved ones? Here are a few more reasons why books make great gifts.
1. Books open up a whole new world.
With COVID-19 cases continuing to escalate around the world, it looks like we won't be getting that short Bali getaway or backpacking trip around Europe for a while. Instead of watching YouTube travel videos of places that you wish you're at, why not try another form of travelling?
Be it Japan, 16th-century England, or Alice's Wonderland, books will bring you on new adventures to new places, including those that you can't even get to by plane! While reading might not be the perfect alternative to travelling, books always give you somewhere to go when you have to stay where you are. Plus, no more cramped airplane seats!
Ready to go? Leave your luggage behind – just grab some pillows and a cup of your favourite tea – and feed your wanderlust through Alternate Realities, one of our special collections for the month.
2. There's a book for everyone.
As the saying goes, there's no such thing as a person who doesn't like reading, only a person who hasn't found the right book yet. The beauty of books is that they come in all shapes and sizes, so there's a book for people of every age, gender, race, interest, political alignment, astrological sign, opinion on social media poetry....there's a book out there for everyone!
Whether you're buying for a hopeless romantic who's still waiting for her Noah Calhoun, a friend so into personal development that he's on his way to being a certified life coach, or a detective wannabe who's memorising every case they've read, there's always a perfect book to give.
3. Books never go out of trend.
The dalgona coffee trend might have died down as quickly as it came into popularity, but a book will never go out of trend.
Stories don't grow old. In fact, they sometimes grow even more remarkable for how refreshing they still feel, even when slightly yellowed and wrinkled. And in time, they turn into classics that we love and treasure. Check out two of our favourite books that never grow old: an 1815 novel on youthful hubris and romantic misunderstandings and a collection of some of Kafka's greatest stories.
4. Books make meaningful gifts.
Books can open up an entire world, and not many presents are as personal as sharing this world with someone.
It might be a book that you've read and loved yourself, or one that you believe would offer comfort to the friend who is going through a difficult time. It might be a book that you enjoyed a film adaption of together with the person that you're sending it to, or simply one that you spent a long time choosing just for them. Whatever the case may be, the gift of a book is a deeply personal one.
5. Books (from Thryft) are better for the planet.
It takes about 24 trees to make one ton of paper, and yet 640,000 tons of books are discarded annually in the United States alone – that's 15,360,000 trees a year!
All our books on the Thryft webstore are second-hand: by choosing to purchase with us, you'll be reducing your environmental footprint while giving these pre-loved books a new home instead of sending them to the landfill. For the skeptics out there, rest assured that although our books are pre-loved, they are all in acceptable conditions. After all, second-hand doesn't mean second-best. For further information on specific books, you can refer to their conditions listed on their individual product pages.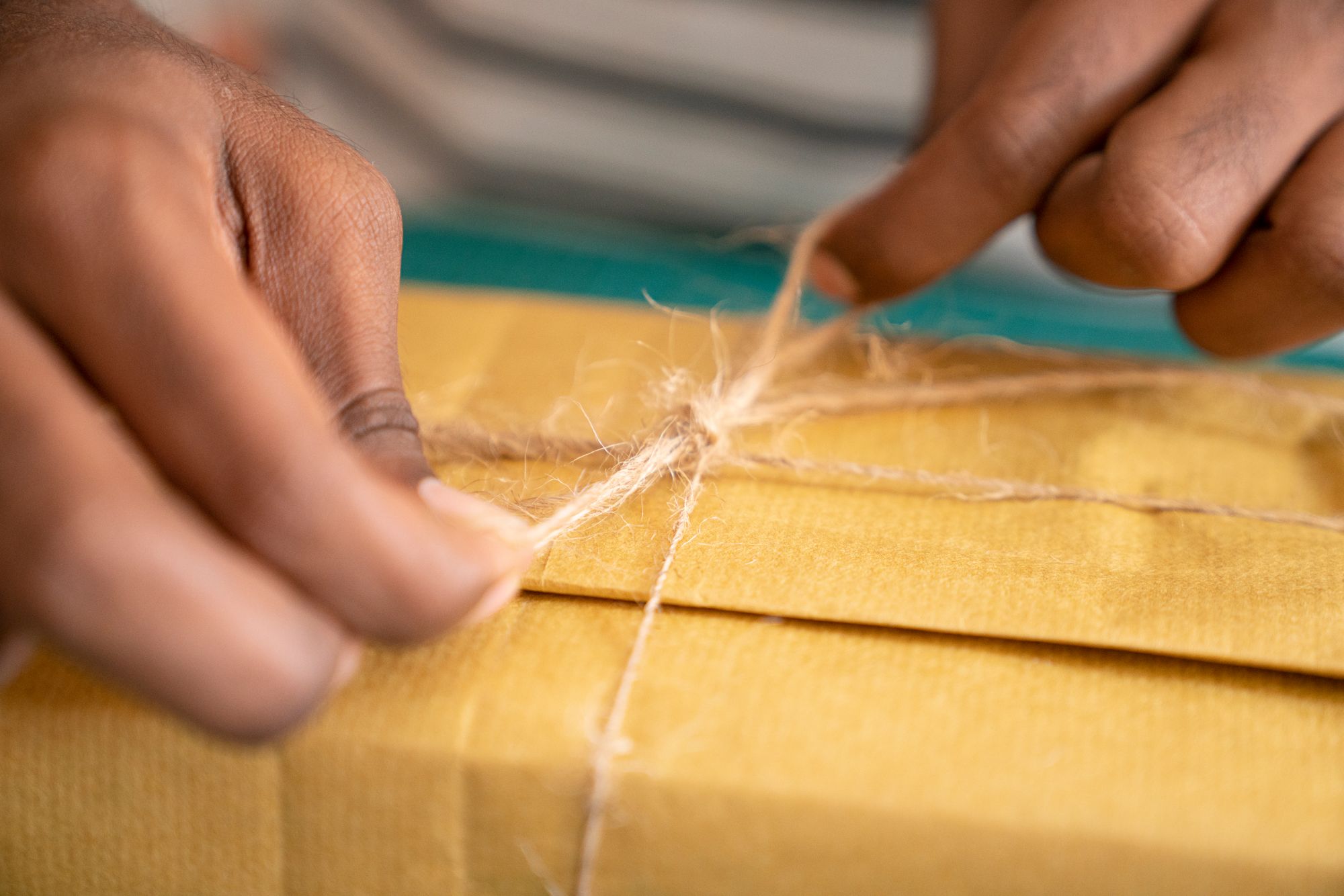 Just like what The Grinch said, spreading the festive cheer does not have to mean unnecessary ribbons or tags. Let us take care of gift-wrapping for you with our plastic-free wrapping. Specially for this Christmas, we'll be adding a festive touch to our classic brown repurposed paper packaging too!
At Thryft, we're in the spirit of giving (back) all year round. A portion of profits from every book sold is donated to the various non-profit organisations that we work with. Shop from our Partners For Change collection where 100% of all profits goes back to our partner social organisations, or our Books For Charity collection where 50% of profits are donated to the Donate to Bless fund to help low income families tide through COVID-19. As you gift a book to your friends and family, you'll be giving back to the community too.
---
Ready to go but afraid that you might end up choosing a book that your friend would not enjoy? Fret not, as we're offering digital gift cards for sale just for this season too! Send your loved ones our Christmas-exclusive gift cards that now come with cheeky book cover designs to crack a smile on their faces.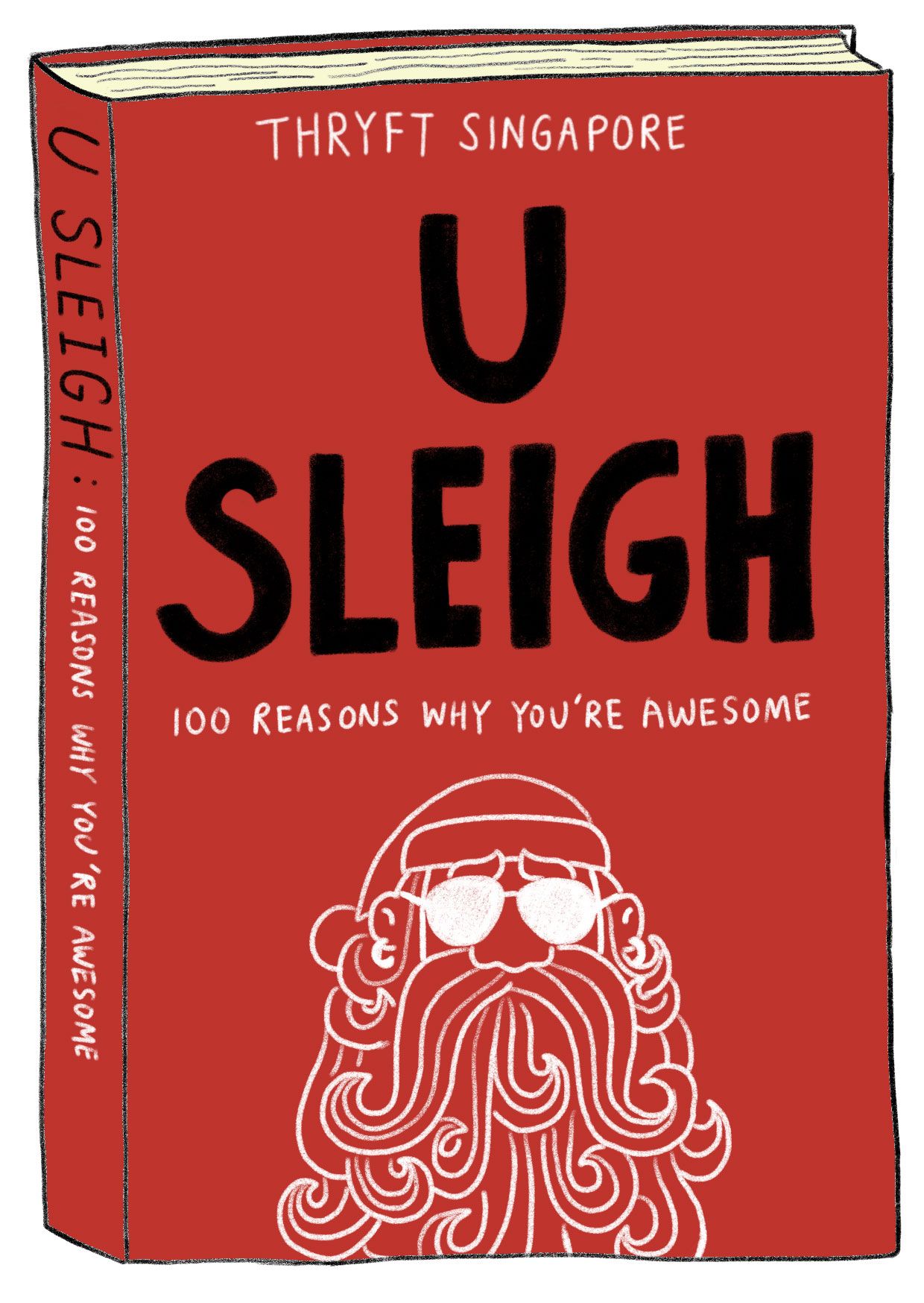 Gift cards do not expire and do not have to be spent in a single transaction (i.e. you can use the same gift card over multiple transactions). Available in four designs until 31 December 2020 only, so get one for your loved ones here today!
A book as a present is a handpicked gift of love and joy. But especially in this season, it is a much-needed promise of hope and better times to come. This Christmas, share this promise in a sustainable, waste-free way with someone with a gift from Thryft.