As films and new media industries rise, traditional theatre forms seem to become increasingly overlooked and sidelined. However, they remain ever important in informing us of how these modern forms of arts, drama, and theatre came about, and how entertainment has continued to influence the human lifestyle.
For this year's World Theatre Day (27 March), let's go back to the foundation of modern entertainment and take a look at the finest theatre works and plays from the antiquity to present day, around the globe.
Browse by Category:
1. Greek Tragedies
2. The Best of Shakespeare
3. Global Theatre Tour
---
Greek Tragedies
As a form of theatre, the plot of Greek tragedies are often based on myths and oral traditions of epic tales that have been passed down, and are narrated, recited, sung, and performed by actors. They tend to be concerned with the complexities of human nature. Greek philosopher Aristotle thus held the genre in high regard, especially since tragedies can stir negative emotions of such intensity and in doing so, purge them from the audience and leave them feeling lighter at the end of the play.
To help you get a taste of that cathartic experience, we have gathered here plays from the 3 most acclaimed Greek tragedians - Sophocles, Euripides, and Aeschylus.
By Sophocles, translated by E. F. Watling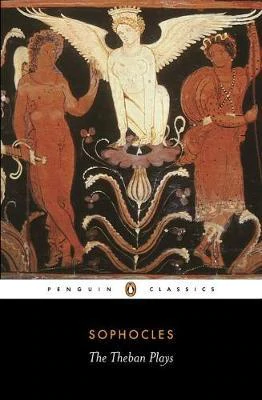 The Theban Plays refer to 3 towering works of Greek tragedy depicting the inexorable downfall of a doomed royal dynasty. Inspired by the legends surrounding the royal house of Thebes, Sophocles created this powerful trio of plays to illustrate humanity's struggle against fate.
King Oedipus is the devastating portrayal of a ruler who brings pestilence to Thebes for crimes he does not realize he has committed and then inflicts a harsh punishment upon himself. Oedipus at Colonus provides a fitting conclusion to the life of the aged and blinded king, while Antigone depicts the fall of the next generation, through the conflict between a young woman ruled by her conscience and a king too confident of his own authority.
By Euripides, translated by James Morwood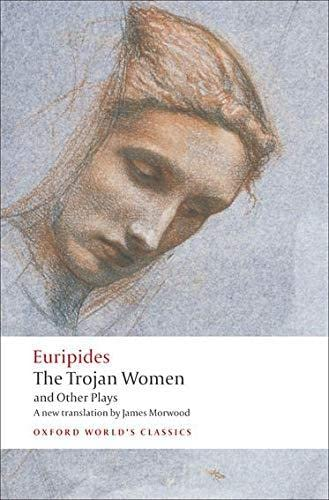 The Trojan Women and Other Plays is another trio of impressive Greek plays featuring Hecuba, The Trojan Women, and Andromache. The horrific brutality which both women and children undergo in times of war evokes a response of unparalleled intensity in Euripides, whom Aristotle called the most tragic of the poets. Yet the new battleground of the aftermath of war is one in which the women of Troy evince an overwhelming greatness of spirit.
We weep for the aged Hecuba in her titular play and in The Trojan Women, but at times we are compelled to respond with an appalled admiration to her resilience amid unrelieved suffering. Andromache, the slave-concubine of her husband's killer, endures her existence in the victor's country with a Stoic nobility. Of their time yet timeless, these plays insist on the triumph of the women amid the horrors visited on them by the gods and men during war.
By Aeschylus, translated by Simon Goldhill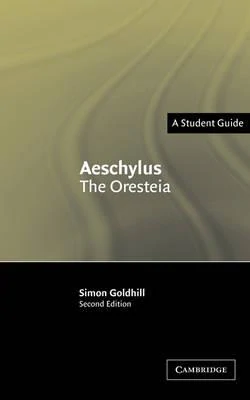 The final Greek tragedy that we have for you is the only one that can be considered a true trilogy - having been written and performed wholly in the same year for annual Dionysia festival in Athens.
Aeschylus' Oresteia is one of the most important and most influential of all Greek dramas. Consisting Agamemnon, The Libation Bearers, and The Eumenides, it focuses on a bloody chain of murders within the royal family of Argos following King Agamemnon's return from the Trojan War. Thematically, the trilogy demonstrates a movement from darkness to light, from rage to self-governance, from primitive ritual to civilized institution, where the characters' spirit of struggle and regeneration becomes an everlasting song of celebration.
This book also rounds up our section on Greek tragedy nicely with its insights into the Greek drama festival, the social and political background of the genre, how Aeschylus had constructed a myth for the city in which he lived, and the influence of this trilogy on later theatre.
---
The Best of Shakespeare
"To be, or not to be, that is the question."
Does this quote sound familiar?
For fans, students, and scholars alike, it is simply impossible to talk about theatre without mentioning William Shakespeare - no doubt one of the world's most celebrated playwrights, and a key figure in the history of English literature and drama. His works remain revered and heavily studied today. Comedies (plays with happy endings and a lighter tone) formed much of his early works before he turned to tragedies and, during the last phase of his life, he wrote tragicomedies and collaborated with others.
So, are you ready to see some of the best works from his career? Let the curtains rise and the show begin!
Edited by Roma Gill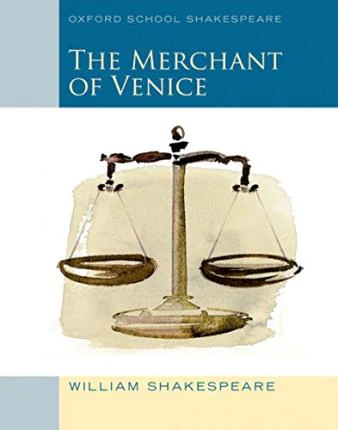 Set against the backdrop of Venetian decline, The Merchant of Venice opens with Bassanio desiring to court the wealthy heiress, Portia. Lacking the money to do so, he turns to his merchant friend, Antonio. However, Antonio's ships and goods are away at sea, so Antonio is forced to borrow from Shylock, a Jewish moneylender. When Antonio's business falters, repayment becomes impossible, and by the terms of the loan agreement, Shylock is able to demand a pound of Antonio's flesh. Portia cleverly intervenes, and all ends well - except for Shylock.
While mercy and justice appear to be major themes in the story, they can be troubling. This particular comedy of Shakespeare's has been hotly debated since it can appear antisemitic with the characters' treatment of Shylock and his forced conversion to Christianity as part of the comedy's "happy ending".
Edited by Robert Wilks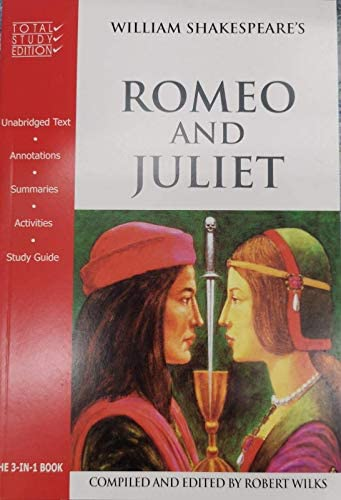 A pair of young people fall in love, despite their families' disapproval. Or rather, their families - the Montagues and the Capulets - are engaged in a blood feud. In this death-filled setting, the movement from love at first sight to the lovers' final union in death seems almost inevitable.
Possibly the most renowned and most loved (sometimes most hated) from Shakespeare, Romeo and Juliet is the classic, quintessential romantic tragedy that has arguably defined the many clichés and tropes that we see in modern love stories. At the same time, its exquisite poetic language elevates love to such an ideal that for better or for worse, it continues to blind yet enchant lovers today.
Edited by Roma Gill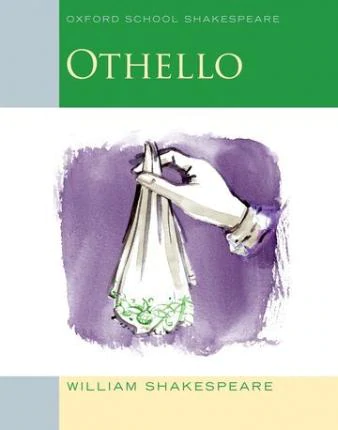 This tragedy revolves around the titular Othello, a Moorish military commander serving as a general of the Venetian army in defence of Cyprus against invasion by Ottoman Turks, and his subordinate Iago. Othello has recently married Desdemona, a beautiful and wealthy Venetian lady much younger than himself, against the wishes of her father. Iago, who claims to have been unfairly passed over for a rank promotion, then maliciously stokes his master's jealousy until the usually stoic Othello murders his beloved wife in a fit of blind rage.
Due to its enduring themes of passion, jealousy and race, Othello is still highly relevant and popular today. It is widely performed, with numerous adaptations.
Edited by Kenneth Muir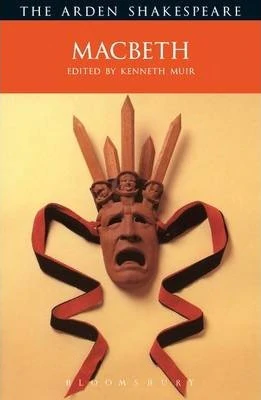 Macbeth is a shocking tragedy and violent cautionary tale to those seeking power for its own sake. It begins when the titular character - a brave and respected general - encounters 3 witches who foretell that he will become the king of Scotland. Initially skeptical, he is egged on by the ruthless, single-minded ambitions of his wife, who suffers none of her husband's doubt. However, seeing the prophecy through to the bloody end only leads them both spiralling into paranoia, tyranny, madness, and murder.
Almost as though a testament to the dark and lasting impression casted by what remains to date, one of Shakespeare's most popular and influential masterpieces, there has even been a nasty superstition surrounding the play. For centuries, in the backstage world of theatre, it was believed that Shakespeare had angered a coven of witches by using a real spell in his writing, and a curse was inflicted: if anyone dared to mention its name within the theatre, they would cause physical injury or even death to the cast!
Edited by R. A. Foakes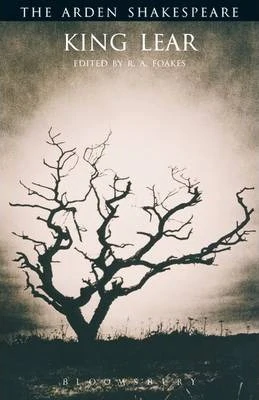 Based on the mythical King Leir of Britain, the play details the titular character's retirement from royal rule and his slow and tragic descent into destitution and insanity, as families struggle between greed and cruelty, on one hand, and support and consolation, on the other.
King Lear has long been regarded, especially since the 19th century, as one of Shakespeare's crowning achievements due to the force of its language and the magnitude, intensity, and sheer duration of the psychological pain that it presents.
Edited by Stephen Orgel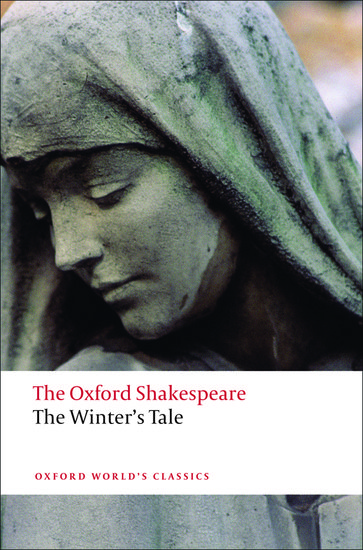 The Winter's Tale is one of Shakespeare's last works and also his most perfectly realised tragicomedy, concluding with what is arguably the most daring and moving reconciliation scene throughout his entire repertoire.
The drama unfolds when the jealous King Leontes falsely accuse his wife Hermione of infidelity with his best friend, exiles his newborn daughter Perdita. His young heir becomes ill and dies after Hermione is imprisoned, and she follows soon after. Yet amidst all the violence in family relationships and deep, long-lasting friendships, there is still hope for redemption as Leontes comes to regret and make amends for his actions. After 16 long years, Perdita returns home, and as everyone reconciles, an erected statue of Hermione seems to come alive...
---
Global Theatre Tour
"All the world's a stage."
Shakespeare may have meant it as a figurative comment about the role and nature of theatre in our lives when he wrote this phrase in one of his plays, but it can very well be taken literally too!
That's right - the entire globe is a fertile playground and stage for any aspiring actor, playwright, or theatre crewmember. The field and art of theatre is not limited to the Greek and Shakespearean classics; great playwrights and their masterpieces can be found everywhere around the world. Let's take a closer look at some of them:
By Henrik Ibsen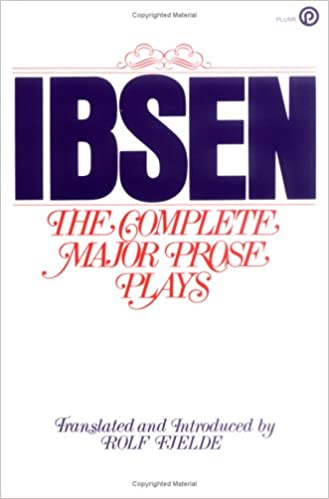 Henrik Johan Ibsen was a major Norwegian playwright often referred to as the "father of modern drama". In his time, plays were expected to have noble protagonists pitted against darker forces and result in morally appropriate conclusions. However, Ibsen's plays worked to challenge these notions and beliefs and reveal them as mere facades by examining the realities concerning life conditions and issues of morality that lay behind, making him disquieting to many contemporaries.
Gathered here in Ibsen: The Complete Major Prose Plays are some of his most important dramas, including A Doll's House, An Enemy of the People, Hedda Gabler, and Ghosts.
By Athol Fugard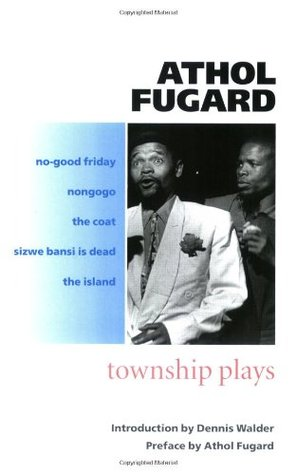 The Township Plays offer a unique insight into the role of theatre in a situation of oppression, written and produced in close collaboration with their original black amateur casts, drawing on their lives and everyday experiences in the townships. They range from the early apprentice work of the brash but vital Sophiatown plays, No-Good Friday and Nongogo, to the freer, more urgent, and profound New Brighton plays, including the most famous Sizwe Bansi is Dead and The Island, and the previously unavailable The Coat.
The playwright, Athol Fugard, has widely been regarded as the most prominent in South Africa, and is best known for his political plays opposing the system of apartheid.
Anton Chekhov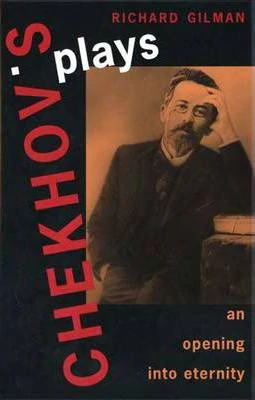 Although previous critics of the Russian short story writer and playwright, Anton Chekhov, have tended to view him as an essentially social dramatist or as an observer of the smaller aspects of existence, Richard Gilman asserts in Chekhov's Plays: An Opening into Eternity that Chekhov was far more of an innovative playwright, a revolutionary, than has been seen.
By examining each of Chekhov's full-length plays, their relation to each other, to his short stories, and to his life, and situating them in the Russian and European dramatic traditions and their larger cultural context, Gilman skillfully interweaves biographical narrative with textual commentary to give a compelling insight into the works of one of the greatest writers that the world has ever seen.
Edited by Karen Brazell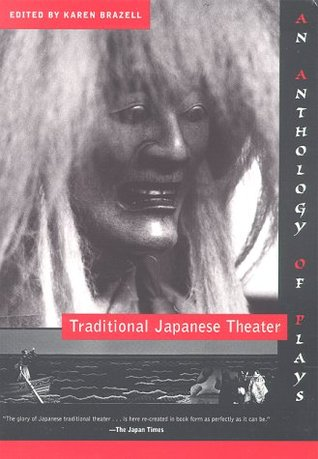 Traditional Japanese Theater: An Anthology of Plays dives into one of the oldest theatre traditions in the world. It is a collection of the most important genres of Japanese performance - Noh (a spiritual drama), Kyogen (comic theatre that accompanies the Noh), Kabuki (a dance-drama tradition), and Bamrili (puppet theatre) - in a single comprehensive, authoritative volume.
Organised by genre, each section features a rich selection of representative plays and explorations into each theatrical style and is prefaced by an illustrative essay covering a wide range of subjects, from stage direction to musical accompaniment. Includes classic plays such as Izutsu ("The Well Cradle") and Musume Dōjōji ("The Maiden at Dōjōji Temple").
By Tennessee Williams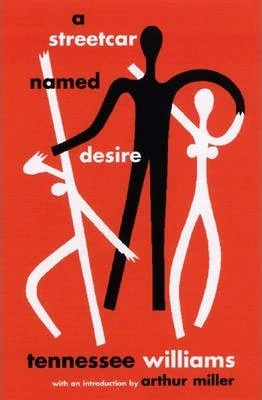 After encountering a series of personal losses, faded Southern belle Blanche DuBois leaves her privileged background to move into a shabby apartment in New Orleans rented by her younger sister and brother-in-law, Stanley Kowalski. Yet Blanche clings onto her ideals, vanity, and dependence upon men for happiness, and that, along with Stanley's relentless persecution and her inability to find the suitor of her dreams, leads to her eventual mental and moral ruin.
Tennessee Williams' A Streetcar Named Desire is one of those rare 20th century American plays that continue to have the same power and impact today as when they first appeared on Broadway. Arthur Miller, America's elder statesman of the theater, provides a rich perspective into Williams' singular style of poetic dialogue, sensitive characters, and dramatic violence in this definitive new edition.
---
The curtains may have closed on our World Theatre Day recommendations, but don't let that stop you from enjoying plays year-round! You can discover more plays and drama titles via the button below AND take them home with you using our Buy 2 Get 1 Free sitewide promotion, applied automatically at checkout. Time's clicking - so snag those gems you have found while you can, before it's too late!