On 22 March every year, World Water Day is commemorated to highlight the importance of freshwater for human livelihood, whether it be in terms of adequacy and clean supply, its role in sports and recreational activities, its sustainable management and usage, hydropolitics, food security, disasters, or others.
As you can see, besides its absolute necessity for our survival, water has always been an integral part of human history, culture, and existence. It is no wonder that there have been loads of books written about it, both in fiction and non-fiction. Check out some of these water-themed books below!
Browse by Thematic Category:
1. Water in Human Imagination
2. Water in Human Realities
3. Water and Human Society
---
Water in Human Imagination
Leagues of writers have been fascinated with water and water bodies. From still, mirroring lakes to secret rivers and gushing waterfalls, there is just something about the nature of water - its numerous facades and temperaments, its changeability, and its unpredictability - that inspires a good story across genres like crime, fantasy, dystopian fiction, and adventure. Sometimes water plays a central role, an obstacle that must be navigated, and sometimes it is simply there, lurking in the background, watching us as we watch it.
By Charles Kingsley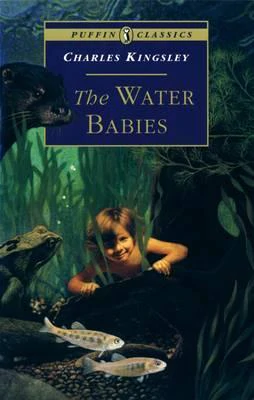 When Tom, an ill-treated little chimney-sweep, jumps into a clear, cool stream to clean himself, something magical happens - he is turned into a tiny "water baby" by the fairies! He enters a strange, magical underwater world, and travels beyond the world's end to the other end-of-nowhere, getting into all sorts of scrapes and encountering creatures beautiful and frightening along the way. He also learns many important lessons - it is a voyage of discovery that Tom will never forget.
Charles Kingsley's The Water Babies is a classic aquatic adventure story from the 1860s, although it should be warned that as a product of its time, it contains prejudiced perspectives of certain racial and religious groups.
By Arthur Miller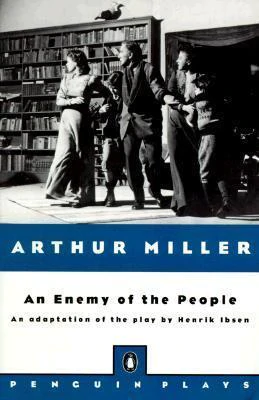 Adapted from an original play of the same name by Norwegian playwright Henrik Ibsen, An Enemy of the People unfolds when a medical offer named Dr. Stockmann attempts to expose a water pollution scandal in his hometown, which is about to establish itself as a spa.
When his brother, the mayor, conspires with local politicians and the newspaper to suppress the story, Stockmann appeals to the public, only for his honesty to be shouted down and reviled, even by some of his closest friends. Perhaps it may shed some light on an often difficult dilemma when it comes to economic survival and environmental health, especially for places which depend on water-based attractions to put food on the table.
By Tim Bowler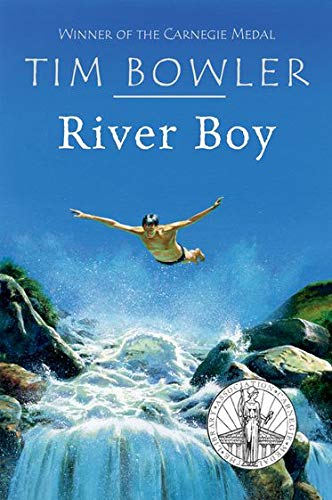 Fifteen-year-old swimmer Jess's grandfather has just had a major heart attack, but he insists he finish his painting named "River Boy". At first, Jess cannot understand why this painting is so important especially since there does not seem to be any boy in it at all. But while swimming in the river herself, Jess begins to feel the presence of a strange boy. Could this be the same one her ailing grandfather struggles to paint? And if so, why has he returned?
Winner of the Carnegie Medal, River Boy is a classic teenage novel from the 90's and at its core, an emotional and moving exploration of death, loss, and grief through its poetic and surreal images of water and swimming.
By Jordana Frankel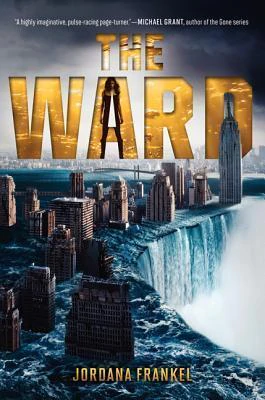 In a near-future New York City, a catastrophic flood has washed out Manhattan, leaving the rivers polluted, and entire neighborhoods underwater. Some areas are quarantined because of an outbreak of a deadly disease, which is now threatening sixteen-year-old Ren's sister. Desperate to save her sister's life, Ren agrees to lead a secret mission from the government to search for a freshwater source nearby, with the hope of it leading to a cure. But her quest leads to a confounding mystery beneath the water and an unlikely friendship with a passionate scientist.
Action-packed and refreshing, Jordana Frankel The Ward is a thrilling and imaginative young adult novel that gives us a peek into a post-apocalyptic world where clean water is more scarce and (consequently) more important than ever. Yet we should also remember that this dystopia may be closer than we think, for it has already been happening in some parts of our world.
By Philip Chua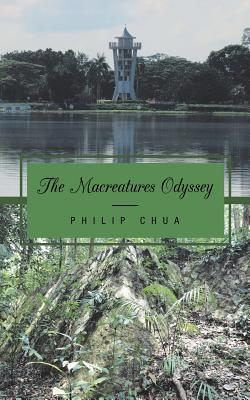 The Macreatures Odyssey is an exciting adventure tale set in Singapore's nature reserves and oldest reservoirs, written by the author with the intention to blend in actual geographic features and local history.
It tells of how a brave band of animals escaped from the zoo and, having fought fierce battles against feral dogs inhabiting the Mandai forest, eventually moved to the MacRitchie Reservoir to set up their "Shangri-la" in the remnants of the Japanese Shinto shrine. Through trials and tribulations, these animals forged strong bonds of friendship and camaraderie, identifying themselves as the "Macreatures".
---
Water in Human Realities
Beyond fiction, there are just as many - if not more - gripping stories about water and how it has shaped human lives and existence since forever. In these titles below, sail along to witness where water streams toward in our collective consciousness and natural history, and see how it has then come to define the lives of individuals in very real and tangible ways.
By Cynthia Barnett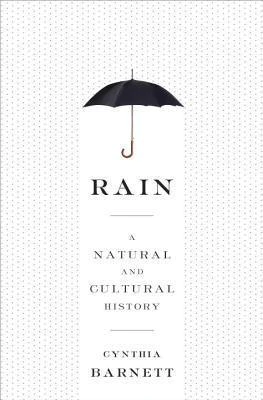 Rain is one of water's many forms in our world. Just as it is elemental, mysterious, precious, destructive, Cynthia Barnett's Rain is an interdisciplinary shower of facts, sayings, people, observations, and anecdotes. Weaving together science, art, and religion, it resembles something of a travelogue through both time and space, charting "rain" through natural history, developments in meteorology, music, industry, worship, politics, and more.
And it all culminates into a cloudburst of an ethos - after thousands of years praying for rain, burning witches to stop rain or sacrificing small children to bring it, and mocking rain with irrigated agriculture and cities built in floodplains, humanity has finally managed to change the rain. Only not in ways we intended. As climate change upends rainfall patterns and unleashes increasingly severe storms and drought, Barnett shows rain to be a unifying force in a fractured world.
By William Kamkwamba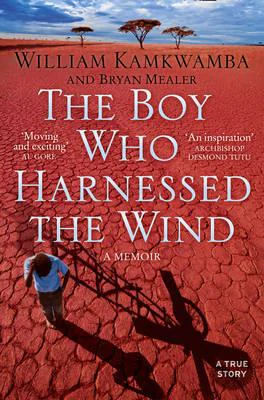 William Kamkwamba was just 14 years old when he was forced out of school as his family could no longer afford it. He resorted to borrowing books to continue his education, and one day, he chanced upon a book about energy, with a picture of a wind turbine on the front cover. Fascinated, William decided to build his own windmill despite limited knowledge, ridicule, exhaustion from working every day, and having only bits of scrap metal, old bicycle parts, and wood from a gum tree.
And his windmill would go on to change his world forever. The Boy Who Harnessed the Wind is a true story of how a boy found a way to make a difference, how he quite literally bought light to his family and village, and hope to his nation - one stricken by disease, and one where water seems more like an enemy, with the severe droughts, famines, and floods.
By Tom Daley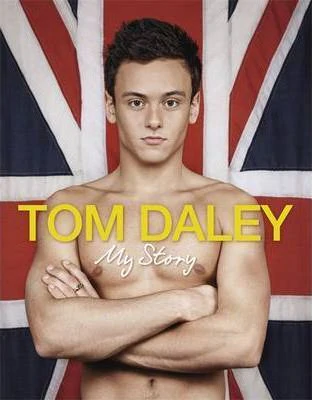 Water presents a very different kind of obstacle in the sporting arena. Enter the enthralling world of Olympic gold medal diver, Tom Daley.
Get up close and personal with Daley both on and off the diving board in his memoir, My Story. Witness the beginning of his journey at the age of 7 and follow him through his day-to-day schedule, including his hobbies and family life, and cheer him on his hopes and dreams when he copes with the death of his father whilst under the glare of the world's media spotlight. Here is the heartbreaking and inspiring story of the pressures, challenges, and fascinating experiences of a world-class Olympian.
By Michael Phelps and Alan Abrahamson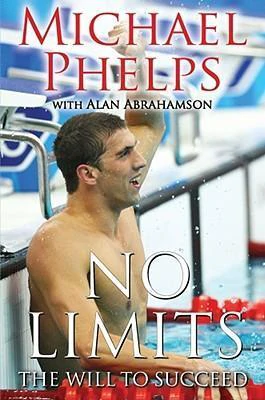 Speaking of world-renowned aquatic Olympians, there is perhaps none greater than the legendary American swimmer, Michael Phelps.
Filled with anecdotes from family members, friends, teammates, and his coach, No Limits: The Will to Succeed reveals the makings of a real champion. Yet the road has not always been easy. Diagnosed with attention deficit / hyperactivity disorder when he was younger, he was bullied; even a teacher said he would never be successful. He also had to work through injuries that jeopardized his career. But Phelps stuck to his passion for the sport, a consistent approach to competition, a determination to overcome the obstacles that came his way, and his belief in himself, no matter the odds.
By Howell Raines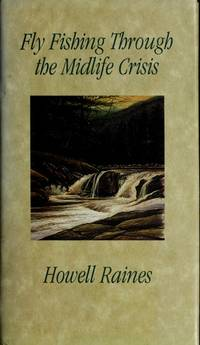 How does a lifelong passion for fishing become the central metaphor for younger men about the overblown fears of midlife, women who want a unique glimpse into the male psyche, and middle-aged men who are more at home in the outdoors?
Fly Fishing Through the Midlife Crisis is part-sporting autobiography and part-guidebook filled with the Howell Raines' own experience of the years between 40 and 50 - defined by everything from aging, divorce, new romances, the growth of children, the deaths of friends, mentors, and relatives, and above all, a love for fly fishing, which led to his quest for expertise at midlife. Along the way, meet other avid fishermen, including ex-presidents of the United States, and the living legends of the sport. Raines examines his roles as son and brother, husband and lover, journalist, Southerner, and friend. Casting into the waters of his own life, the author presents a meditation that is by turns humorous, historical, and touching.
---
Water and Human Society
This is where the (possibly) less savoury aspect of our relationship with water comes in, through politics, urban development, economy, environment, and so on. Nonetheless, they are crucial concerns. In fact, it should not be a far stretch to say that many of the more compelling stories that we have seen above, fiction or otherwise, could very well be shaped by, and dependent upon, how we interact and manage water at a societal and macro-level.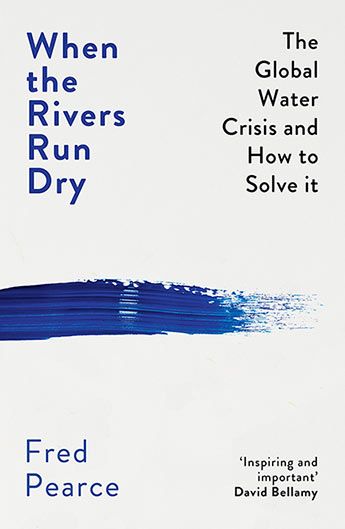 We cannot live without water, but the planet is drying up as 7.5 billion people compete for this unevenly-distributed resource. Fred Pearce takes us from Kent to Kenya, where waterways are turning to sand before they reach the ocean; where fields are parched and crops no longer grow; where wars are fought over access to water and cultures are dying out. We need to rethink the way we treat water and take personal responsibility for the water we use.
When the Rivers Run Dry will transform the way you view the water in our reservoirs and rivers and change the way you treat the water in our taps.
By Battista Federico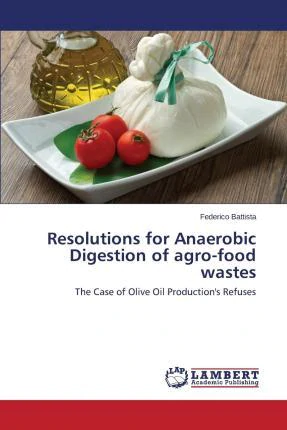 This year, the United Nations' (UN) thematic focus for World Water Day is "Groundwater, Making the Invisible Visible" and for good reason - groundwater is the largest source of freshwater available to us on earth.
However, this supply is under constant threat of being overdrawn and contaminated by human activities and industries. In Resolutions for Anaerobic Digestion of Agro-Food Wastes, Battista Federico examines and proposes how the very polluting byproducts of pomace and mill wastewater from olive oil production, which represents one important economic sector of all the Mediterranean Countries, can be optimised in terms of its biodegradability to safeguard the quality and safety of groundwater. His study provides a comprehensive breakdown of the science behind the process, which involves an evaluation of the effects and efficiency of chemical and physical pretreatments and the testing of different mixing systems for the waste materials.
By Asit K. Biswas et al.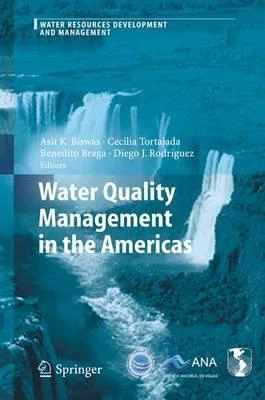 In recent years, considerable attention has been given to the future prospects of a water crisis in many regions. While the magnitude and extent of global water scarcity problems of the future should not be underestimated, a serious analysis of current trends indicate that the most immediate water crisis will most likely stem from water quality deterioration and lack of investment funds - but even then, these aspects remain somewhat neglected in the international water community.
Water Quality Management in the Americas presents for the first time an independent and authoritative analysis of water quality management in both the North and South American continents, and discusses the effectiveness and future implications of the impacts from current practices, grounded with in-depth case studies, at country and state levels.
By Lisa Björkman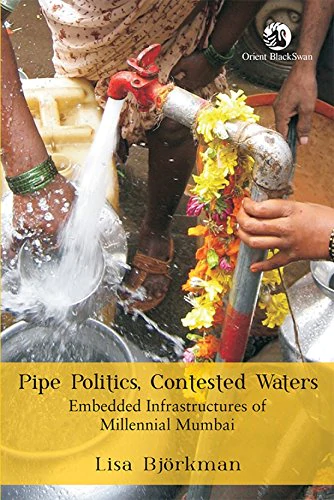 On a similar note, Lisa Björkman's study on Mumbai denounces water scarcity as the essential root cause of a water shortage - although in this case, the crisis is already underway, and the problem seems to lie in the mismatch between water infrastructure and the city's rapidly changing landscape.
In Pipe Politics: Contested Waters, Björkman explores in rich ethnographic detail how an elite dream to transform Mumbai, India's economic and financial capital, into a "world-class" business centre has wreaked havoc on the city's water pipes, which sadly leads politics and power plays to be increasingly centred on access and control over water. Written with a fondness for the poetics of water and the daily routines that shape water movement through the city, this book reveals the contradictory and overlapping logics that influence the political economy of urban governance in Mumbai, offering insights that will surely resonate in many other fast-developing mega-cities.
---
Did you enjoy our picks for World Water Day? Do scroll down to the end of the page and sign up for our email newsletter if you wish to see more.
You can also click on the button below to check out the rest of our entire March book fair recommendations. Like what you see? Here's another tip - grab them now with our Buy 2 Get 1 Free sitewide promotion before they're gone!