Time and again, we seek areas of improvement and growth opportunities. #FOMO and #Kiasu represents the fear of many in the 21st century, where we idolize doing a lot and doing better than others. It's easy to get caught up in the competitiveness, though it is our hope that our readers can gain confidence and develop personal interests through reading and reflecting.
In such hopes, we brought the top picks from the personal development collection for you. Continue reading to find out more!
Browse by Genre:
Advice on Careers & Achieving Success
Popular Psychology
---
Advice on Careers & Achieving Success
Many say that every person you meet opens a new door that leads you to new opportunities. And books are great resources because they provide a unique opportunity to indirectly live others' experiences through words. We hope that the following books can open many doors for you, whether it be leading to new opportunities or perspectives that challenge conventional thinking.
By Max Lucado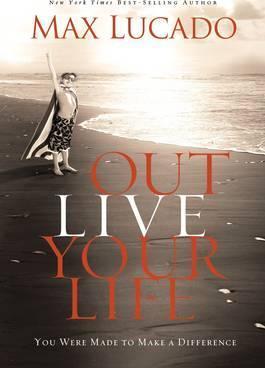 These are difficult days in our world's history. Billions of people are poor, millions go hungry or thirsty every day. Disease claims thousands of lives daily. But you and I have been given an opportunity to make a big difference. What if we did? What if we rocked the world with hope? Infiltrated all corners with God's love and life? We are created by a great God to do great works. He invites us to outlive our lives, not just in heaven, but here on earth. Let's live our lives in such a way that the world will be glad we did.
By Stephen R. Covey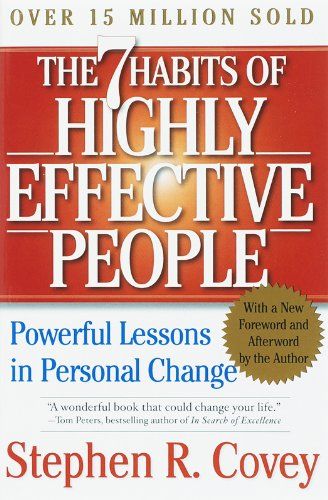 THE 7 HABITS OF HIGHLY EFFECTIVE PEOPLE is recognised as one of the most influential books ever written. In this seminal work, Stephen R. Covey presents a holistic, integrated, principle-centred approach for solving personal and professional problems. With penetrating insights and pointed anecdotes, Covey reveals a step-by-step pathway for living with fairness, integrity, honesty and human dignity -- principles that give us the security to adapt to change, and the wisdom and power to take advantage of the opportunities that change creates. Translated into thirty-four languages and with phenomenal sales, THE 7 HABITS OF HIGHLY EFFECTIVE PEOPLE has been the key to the success of legions of business leaders and individuals the world over.
By Rosamund Stone Zander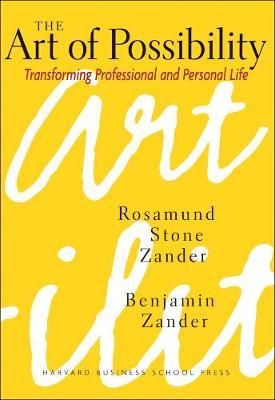 The Art of Possibility offers a set of breakthrough practices for creativity in all human enterprises. This inspirational book is a synthesis of Rosamund Stone Zander's knowledge of cutting-edge psychology and Benjamin Zander's experiences as the conductor of the Boston Philharmonic Orchestra. Infused with the energy of their dynamic partnership, the book joins together Ben's extraordinary talent as a mover and shaker, teacher, and communicator with Rosamund's genius for creating innovative paradigms for personal and professional fulfillment. In lively counterpoint, the authors provide us with a deep sense of the powerful role that the notion of possibility can play in every aspect of our lives. The Zanders' deceptively simple practices are based on two premises: that life is composed as a story ("it's all invented") and that, with new definitions, much more is possible than people ordinarily think. The book shifts our perspective with uplifting stories, parables, and anecdotes.
By Tim Hurson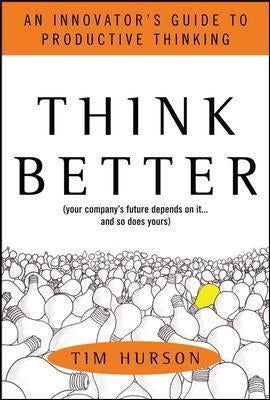 There are thousands of books about thinking. But there are very few books that provide clear how-to information that can actually help you think better.Think Better is about Productive Thinking - why it's important, how it works, and how to use it at work, at home, and at play. Productive Thinking is a game changer - a practical, easy-to-learn, repeatable process that helps people understand more clearly, think more creatively, and plan more effectively. It's based on the thinking strategies that people we celebrate for their creativity have been using for centuries. Tim Hurson brings Productive Thinking out of the closet and presents it in a way that makes it easy for anyone to grasp and use - so you can think better, work better, and do better in every aspect of your life... To create the future, you first must be able to imagine it. Productive thinking is a way to help you do that.
By Arianna Huffington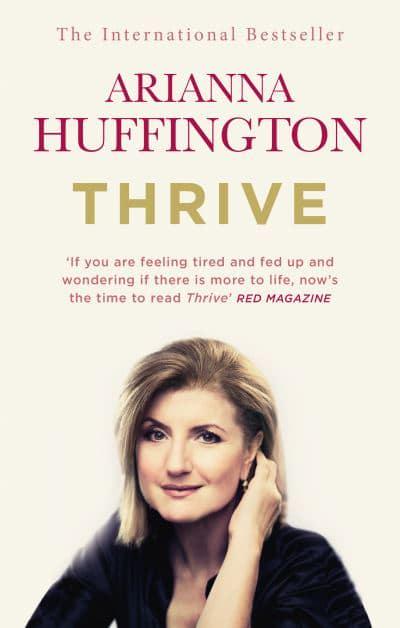 In Thrive, Arianna Huffington, the co-founder and editor-in-chief of the Huffington Post and one of the most influential women in the world, has written a passionate call to arms, looking to redefine what it means to be successful in today's world. She likens our drive for money and power to two legs of a three-legged stool. It may hold us up temporarily, but sooner or later we're going to topple over. We need a third leg–a Third Metric for defining success–in order to live a healthy, productive, and meaningful life.
By Jeff Bauman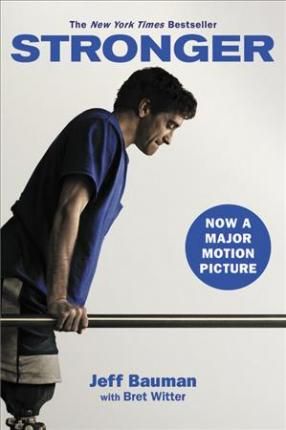 The New York Times bestselling memoir of the 27-year-old Boston Marathon bombing survivor and the basis of the major motion picture starring Jake Gyllenhaal. When Jeff Bauman woke up on Tuesday, April 16th, 2013 in the Boston Medical Center, groggy from a series of lifesaving surgeries and missing his legs... In Stronger, Jeff describes the chaos and terror of the bombing itself and the ongoing FBI investigation in which he was a key witness. He takes us inside his grueling rehabilitation, and discusses his attempt to reconcile the world's admiration with his own guilt and frustration. . Brave, compassionate, and emotionally compelling, Jeff Bauman's story is not just his, but ours as well.
By Jon Gordon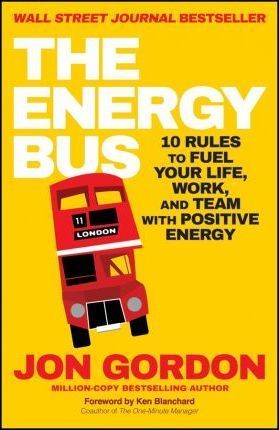 In The Energy Bus, International bestselling author Jon Gordon draws on his experience of working with thousands of leaders and teams to provide insights, actionable strategies and positive energy. None of us can expect to get through life without any challenges. Life isn't always a constant daydream of unbridled pleasure and happiness. But that doesn't mean you can't approach everything with some zing a big dose of positive energy is what you need to feel great, be successful and love life! Learn the 10 secrets that will help you overcome adversity and harness the power of positive, infectious energy, so that you can create your own success.
---
Popular Psychology
As much as advice and tips on achieving success can provide practical guidance for professional development, there are many aspects in life that deserve more attention than we often give them, such as mental well-being. The following books are for you, with our well wishes!
By Max Lucado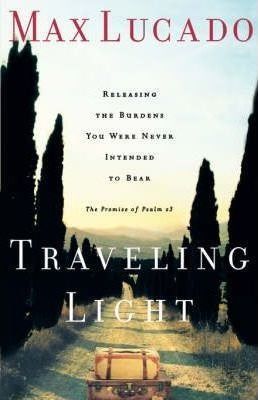 Weary travelers. You've seen–everything they own crammed into their luggage. Staggering through terminals and hotel lobbies with overstuffed suitcases, trunks, duffels, and backpacks. backs ache, feet burn, eyelids droop... We've all seen people like that. At times, we are people like that–if not with our physical luggage, then at least with our spiritual load. We all lug loads we were never intended to carry. Fear. Worry. Discontent. No wonder we get so weary. We're worn out from carrying that excess baggage. Wouldn't it be nice to lose some of those bags? That's the invitation of Max Lucado. With the Twenty-third Psalm as our guide, let's release some of the burdens we were never intended to bear.
By Jenny Lawson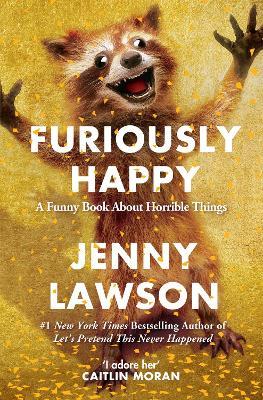 In Furiously Happy, Jenny Lawson explores her lifelong battle with mental illness. A hysterical, ridiculous book about crippling depression and anxiety? That sounds like a terrible idea. And terrible ideas are what Jenny does best. As Jenny says: 'You can't experience pain without also experiencing the baffling and ridiculous moments of being fiercely, unapologetically, intensely and (above all) furiously happy.' It's a philosophy that –quite literally–saved her life. Furiously Happy is a book about mental illness, but under the surface it's about embracing joy in fantastic and outrageous ways. And who doesn't need a bit more of that?
By Bear Grylls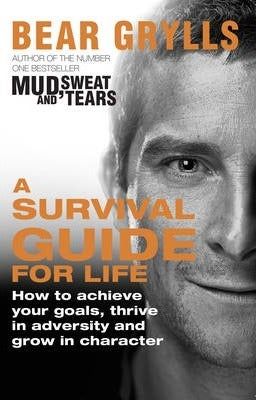 Life in the wild teaches us invaluable lessons. Extreme situations force us to seize opportunities, face up to dangers and rely on our instincts. But living a purpose-driven, impactful life can be an even greater challenge...In A Survival Guide for Life, Bear Grylls shares the hard-earned lessons he's learned from some of the harshest environments on earth. How do you keep going when all the odds are stacked against you? How can you inspire a team to follow you in spite of obvious danger? What are the most important skills to learn if you really want to achieve your maximum potential? Bear's instantly inspiring tales from his adventures in all four corners of the globe include his personal life lessons you will never forget. We're all capable of living life more boldly and of having more fun along the way. Here's to your own great adventure!
By Rachel Brathen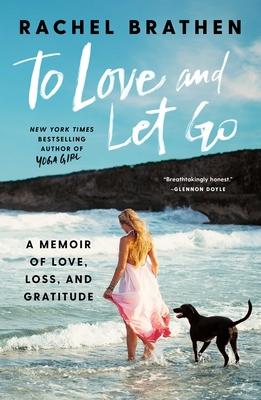 While on her way to teach a yoga retreat in March 2014, Rachel Brathen collapses at an airport, brought to her knees by excruciating stomach pains. She is rushed to the hospital on the tiny island of Bonaire, and hours later forced to undergo surgery. When she wakes up from anesthesia, her boyfriend is weeping at her bedside. While Rachel was struck down with seemingly mysterious pain, her best friend, Andrea, sustained fatal injuries as a result of a car accident... Unresolved grief and trauma from her childhood make the weight of her sadness unbearable. At each turn, she is confronted again and again with a choice: Will she lose it all, succumb to grief, and grasp for control that's beyond her reach? Or can she move through the loss and let go? As she recounts this transformative period, Rachel shares her hard-won wisdom about life and death, love and fear, what it means to be a mother and a daughter, and how to become someone who walks through the fire of adversity with the never-ending practice of loving hard and letting go.

By Annette Simmons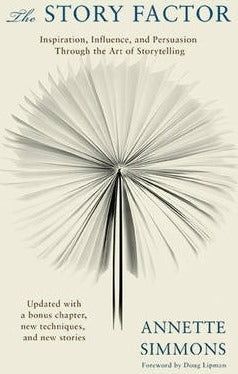 The new material for this revised edition offers an expanded case study of storytelling in action that focuses on one of Simmons's success stories. Over one hundred stories drawn from the front lines of business and government, as well as myths, fables, and parables from around the world, illustrate how story can be used to persuade, motivate, and inspire in ways that cold facts, bullet points, and directives can't. These stories, combined with practical storytelling techniques show anyone how to become a more effective communicator. From who I am" to I-know-what-you're thinking," Simmons identifies the six stories you need to know how to tell and demonstrates how they can be applied. This revised edition offers a guide to using storytelling in specific business circumstances, including corporate reorganizations, layoffs, and diversity issues.
By Marcus Butler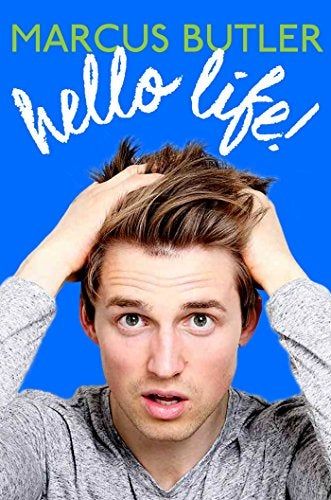 Popular British YouTube star Marcus Butler "speaks with both honesty and sincerity" (Booklist) in this irreverent memoir and big-brotherly advice book on how to be an almost-adult. For a twenty-three-year-old, Marcus Butler knows a lot about life–and not just from his own experiences, but from the millions of followers on YouTube who chat with him on his irreverent channel, known for its mix of hilarious sketches, light-hearted banter, and deeply empathetic take on serious issues. In this funny, colorful handbook, the warm and totally down-to-earth star shares his trademark big-brotherly advice for navigating the trickier aspects of modern living.
By Brock L. Eide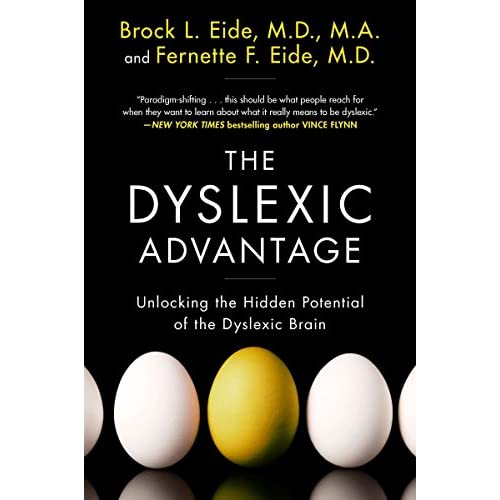 Did you know that many successful architects, lawyers, engineers-even bestselling novelists-had difficulties learning to read and write as children? In this groundbreaking book, Brock and Fernette Eide explain how 20% of people–individuals with dyslexia–share a unique learning style that can create advantages in a classroom, at a job, or at home. Using their combined expertise in neurology and education, the authors show how these individuals not only perceive the written word differently but may also excel at spatial reasoning, see insightful connections that others simply miss, understand the world in stories, and display amazing creativity. With prescriptive advice and inspiring testimonials, this paradigm-shifting book proves that dyslexia doesn't have to be a detriment, but can often become an asset for success.
By Shawn Achor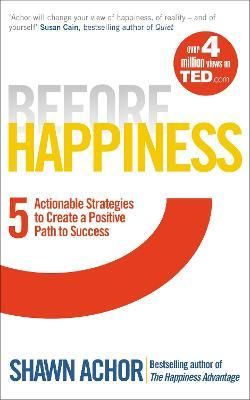 Do you want to achieve success in your personal and professional endeavours? The first step is to see a reality where success is possible. Only when we choose to believe we live in a world in which challenges can be overcome, in which our behaviour matters, and in which change is possible can we summon all our drive, energy, and emotional and intellectual resources to make that change possible. In Before Happiness, Shawn Achor, former Harvard professor, and bestselling author of The Happiness Advantage introduces a groundbreaking new theory about success and human potential. Backed by science, great stories, and research-based strategies, by the time you finish this book, you will have a complete understanding of exactly how to create a better reality and magnify the volume of happiness and success in your life, and equally important, transfer that positive reality to others.
---
We hope you find these recommendations helpful. Want more? You can browse our entire Personal Development collection on our website! What's more, enjoy the limited-time offer of Buy 2 Get 1 Free until the end of our Jan Book Fair!