We live in a society where our individual decisions and actions directly lead to, form, and transform the place we live in. Have you ever wondered why things are the way they are or why you behave the way you do? The fundamental questions about human behaviour and its consequences can be studied and enhance our understanding of ourselves and the world.
From anthropology and psychology to politics and government, delve into the top picks from our Society & Social Sciences collection!
Browse by Genre:
Sociology & Anthropology
Politics & Government
Psychology
Interdisciplinary Studies
---
Sociology & Anthropology
Are you interested in understanding why you act in a certain way and how your actions influence and form the society you live in? From questions like why we can't resist buying a product we don't need just to receive free shipping to why attractive women receive exponentially more interview requests, the following section offers an opportunity to immerse ourselves in a profound and entertaining understanding of human behaviour and society.
By Richard H. Thaler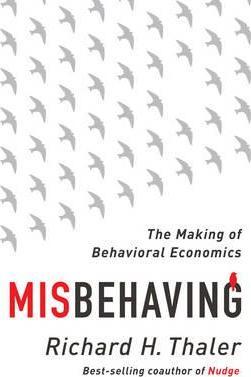 Richard H. Thaler has spent his career studying the radical notion that the central agents in the economy are humans-predictable, error-prone individuals. Misbehaving is his arresting, frequently hilarious account of the struggle to bring an academic discipline back down to earth - and change the way we think about economics, ourselves, and our world. Traditional economics assumes rational actors. Early in his research, Thaler realized these Spock-like automatons were nothing like real people. Whether buying a clock radio, selling basketball tickets, or applying for a mortgage, we all succumb to biases and make decisions that deviate from the standards of rationality assumed by economists. In other words, we misbehave.
Coupling recent discoveries in human psychology with a practical understanding of incentives and market behaviour, Thaler enlightens readers about how to make smarter decisions in an increasingly mystifying world. He reveals how behavioural economic analysis opens up new ways to look at everything from household finance to assigning faculty offices in a new building, to TV game shows, the NFL draft, and businesses like Uber.

By Michael Moss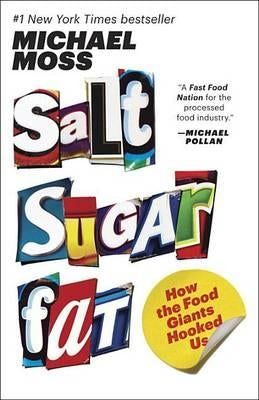 Every year, the average American eats thirty-three pounds of cheese and seventy pounds of sugar. Every day, we ingest 8,500 milligrams of salt, double the recommended amount, almost none of which comes from the shakers on our table. It comes from processed food, an industry that hauls in $1 trillion in annual sales.
In Salt Sugar Fat, Pulitzer Prize-winning investigative reporter Michael Moss shows how we ended up here. Featuring examples from Kraft, Coca-Cola, Lunchables, Frito-Lay, Nestlé, Oreos, Capri Sun, and many more, Moss's explosive, empowering narrative is grounded in meticulous, eye-opening research. He takes us into labs where scientists calculate the "bliss point" of sugary beverages, unearths marketing techniques taken straight from tobacco company playbooks, and talks to concerned insiders who make startling confessions. Just as millions of "heavy users" are addicted to salt, sugar, and fat, so too are the companies that peddle them. You will never look at a nutrition label the same way again.
By Ian Ayres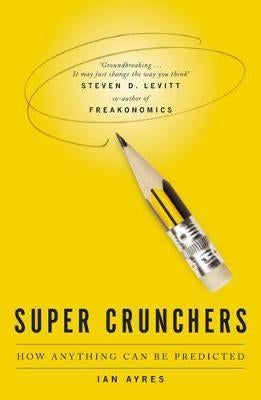 When would a casino stop a gambler from playing his next hand? How could a company use statistical analysis to blackball you from the job you want? Why should you worry when customer services pay attention to your needs?

Beginning with examples of the mathematician who out-predicted wine buffs in determining the best vintages, and the sports scouts who now use statistics rather than intuition to pick winners, Super Crunchers exposes the hidden patterns all around us. No businessperson, academic, student, or consumer (statistically that's everyone) should make another move without getting to grips with thinking-by-numbers - the new way to be smart, savvy and statistically superior.
By Christian Rudder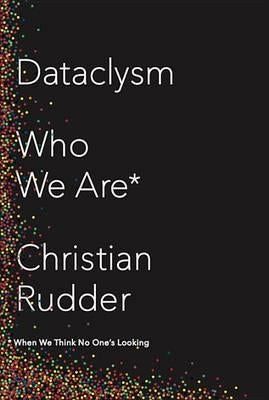 For centuries, we have relied on polling or small-scale lab experiments to study human behaviour. Today, a new approach is possible. As we live more of our lives online, researchers can finally observe us directly, in vast numbers, and without filters. Data scientists have become the new demographers. In this daring and original book, Rudder explains how Facebook "likes" can predict, with surprising accuracy, a person s sexual orientation and even intelligence; how attractive women receive exponentially more interview requests; and why you must have haters to be hot.
Visually arresting and full of wit and insight, Dataclysm is a new way of seeing in ourselves brilliant alchemy, in which math is made human and numbers become the narrative of our time.
By Christopher McDougall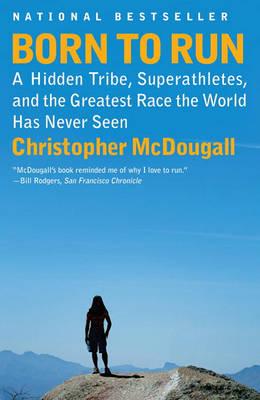 Isolated by Mexico's deadly Copper Canyons, the blissful Tarahumara Indians have honed the ability to run hundreds of miles without rest or injury. In a riveting narrative, award-winning journalist and often-injured runner Christopher McDougall sets out to discover their secrets. In the process, he takes his readers from science labs at Harvard to the sun-baked valleys and freezing peaks across North America, where ever-growing numbers of ultra-runners are pushing their bodies to the limit, and, finally, to a climactic race in the Copper Canyons that pits America's best ultra-runners against the tribe.
McDougall's incredible story will not only engage your mind but inspire your body when you realize that you, indeed all of us, we're born to run.
---
Politics & Government
Politics and government are crucial aspects of any society, and yet it may not appear to be the easiest book topic to pick up. Below, you can find our top picks to help you get started, starting with a leader close to home.
By Tom Plate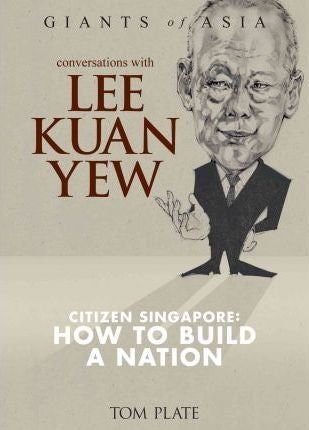 Enter into the mind of this controversial but internationally respected political leader and pioneer, through the eyes and ears of one of America's leading journalists in Asia. Conversations With Lee Kuan Yew is the first-ever personal interview between Minister Mentor Lee Kuan Yew and a syndicated American journalist. The first in the Giants of Asia series, this succinct, penetrating, richly detailed and candid book on Lee Kuan Yew represents the Asian legend's first extended conversation with a Western journalist. The result is often surprising, sometimes startling, occasionally humorous–and never, ever dull. Enter into the mind of this controversial but internationally respected political leader and pioneer, through the eyes and ears of one of America's leading journalists in Asia.

By Ian Kershaw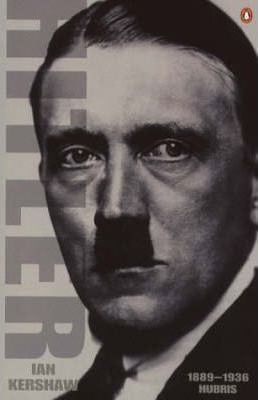 Ian Kershaw's HITLER allows us to come closer than ever before to a serious understanding of the man and of the catastrophic sequence of events that allowed a bizarre misfit to climb from a Viennese dosshouse to leadership of one of Europe's most sophisticated countries. With extraordinary skill and vividness, drawing on a huge range of sources, Kershaw recreates the world that first thwarted and then nurtured the young Hitler. As his seemingly pitiful fantasy of being Germany's saviour attracted more and more support, Kershaw brilliantly conveys why so many Germans adored Hitler, connived with him or felt powerless to resist him.
By David Runciman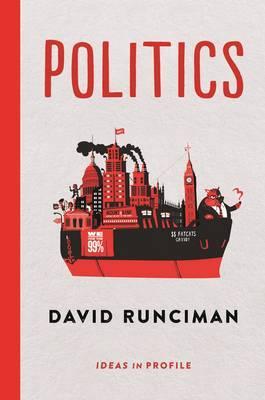 In the first title of an exciting new series, one of the world's leading political scientists asks the big questions about politics: what is it, why do we need it and where, in these turbulent times, is it heading? From the gap between rich and poor to the impact of social media, via Machiavelli, Hobbes and Weber, Runciman's comprehensive short introduction is invaluable to those studying politics or those who want to know how life in Denmark became more comfortable than in Syria.

The Ideas in Profile series is what introductions can and should be. Concise, clear, relevant, entertaining, original and global in scope, Politics makes essential reading for anyone, from students to the general reader.
By Malcolm X, George Breitman (Editor)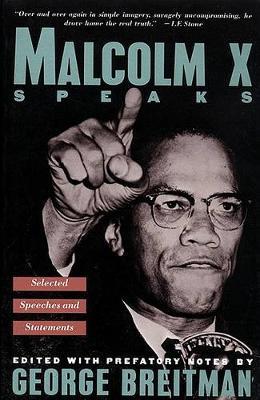 Malcolm X Speaks contains the major speeches of one of the most important leaders of the black revolution, who was also one of the great orators of our time. "All but one of the speeches were made in those last eight months of his life after his break with the Black Muslims when he was seeking a new path. In their pages, one can begin to understand his power as a speaker and to see the political legacy he left his people in its struggle for emancipation. Over and over again in simple imagery, savagely uncompromising, he drove home the real truth.
---
Psychology
Do you enjoy asking questions about the mind, behaviours, and spiritual wellbeing? Immerse yourself in our top picks in Psychology and find answers to your questions. Read below to find out more.
By G. I. Gurdjieff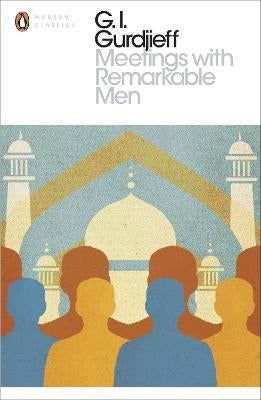 Part adventure narrative, part travelogue, part spiritual guide, Meetings with Remarkable Men is suffused with Gurdjieff's unique perspective on life. With vivacity and charm, he organizes his account around portraits of the remarkable men and women who accompanied him through remote parts of the Near East and Central Asia, and who aided his search for hidden knowledge. Among them are Gurdjieff's own father (a traditional bard), a Russian prince dedicated to the search for Truth, a Christian missionary who entered a World Brotherhood deep in Asia, and a woman who escaped slavery to become a trusted member of Gurdjieff's group of fellow seekers.

Meetings with Remarkable Men conveys a haunting sense of what it means to live fully–with conscience, with purpose and with heart.
By David Brooks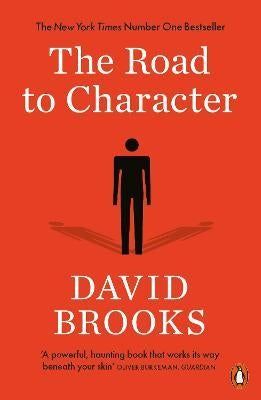 We live in a Big Me culture: universities and businesses alike reward goal-oriented superstars and those who self-promote are most likely to thrive. But what does this say about us?

David Brooks argues that our hunger for wealth and status is eroding our ability to create meaningful inner lives. To show us how to live better, he looks at people whose sense of humility was fundamental to their success. What they all understood was a simple but counterintuitive truth: in order to fulfil yourself, you must learn how to forget yourself.
By Erin Niimi Longhurst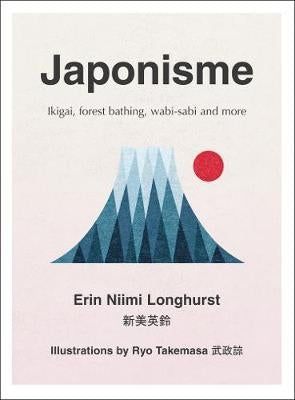 Japonisme explores the Japanese art of finding contentment and includes practical tips and tricks to live a happier, healthier, more thoughtful life. What is your ikigai (purpose)? How do you practice mindfulness in the unpredictability and chaos of everyday life? From shinrinyoku (forest bathing), calligraphy, ikebana (flower arranging) to tea ceremonies and their approach to food, the Japanese have found contentment through traditions, philosophies, and the practice of art. This book shows how we can all incorporate aspects of Japonisme into our daily lives. Enhance your lifestyle and enrich your mind by looking at life through the lens of wabi-sabi (the transient nature of life), kintsugi (repairing broken ceramics with gold) or kaizen (habit-forming techniques), in an accessible, practical way.
Interdisciplinary Studies
Have you found your niche in the social sciences yet? Or are you more interested in interdisciplinary studies that encompass aspects of various fields in the social sciences? For those of you with the latter interest, here are the top picks for interdisciplinary topics.
By Howard Rheingold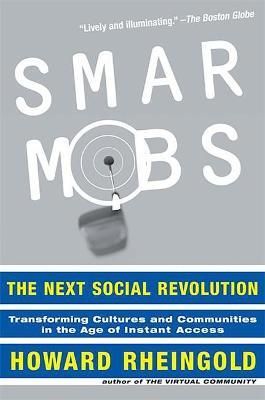 Smart Mobs takes us on a journey around the world for a preview of the next techno-cultural shift. The coming wave, says Rheingold, is the result of super-efficient mobile communications-cellular phones, wireless-paging, and Internet-access devices-that will allow us to connect with anyone, anytime, anywhere. Rheingold offers a penetrating perspective on the new convergence of pop culture, cutting-edge technology, and social activism. He also reminds us that the real impact of mobile communications will come not from the technology itself but from how people use it, resist it, and adapt to it.
By The Arbinger Institute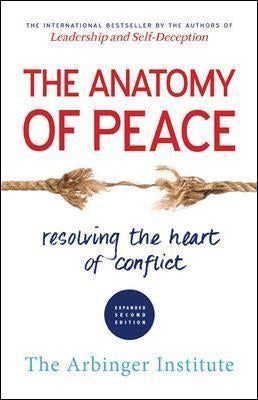 What if conflicts at home, conflicts at work, and conflicts in the world stem from the same root cause? What if we systematically misunderstand that cause? And what if, as a result, we unwittingly perpetuate the very problems we think we are trying to solve? This book unfolds as a story. Yusuf al-Falah, an Arab, and Avi Rozen, a Jew, each lost his father at the hands of the other's ethnic cousins. The Anatomy of Peace is the story of how they came together, how they help warring parents and children come together, and how we too can find our way out of the personal, professional, and global conflicts that weigh us down, even when war is upon us.
By Paul David Tripp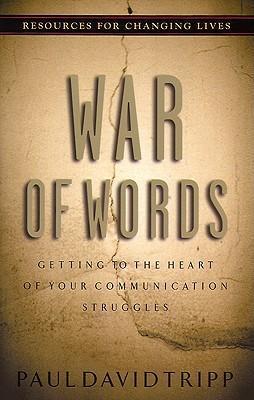 War of Words is an important and biblical book about our words and our God. Few of us really think about the power, the blessing, the gift, the effect, and the danger of our words. This book will make you think before you speak. Best of all, it will make you think of Him before you speak.
---
Inspired by these books yet? Do you have more questions to ask? We've got you! Browse the entire Society and Social Sciences collection on our website below. Make sure to be on time for the site-wide promotion during our January Book Fair, happening from January 21 to 23!