Once upon a time, stories and books were the domain of the adults. It's clear that things have changed since then. Today, the world is arguably experiencing an unprecedented golden age of children's books, and along with it we see the rapid and feverish rise of coming-of-age and young adult literature. Never had there been more children and young adult titles written specifically for them and never had there been so many of them sold. It's a great era for reading, even as technology increasingly occupies our attention and our lives.
Perhaps your younger loved ones have their eyes and hands glued to their devices, but the world of books and stories aren't going away anytime soon. All you'd have to do is open the right door at the right time, and the rest will be history.
Whether they are explorers, warriors, mages, art lovers, or detectives at heart, there'll be something special for them in this reading list.
Browse by Genre:
Adventure
Picture Books & Graphic Novels
Mystery
---
Adventure
Ahoy! If your younger loved ones love films and games that are filled with sword and sorcery, quests, battles, and exploring new realms, then here are some titles and adventures guaranteed to entertain.
By Enid Blyton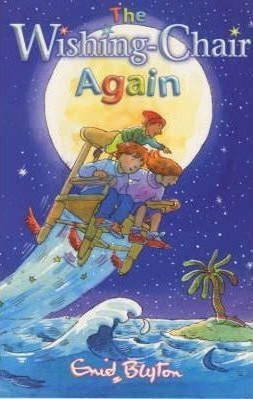 Mollie and Peter have a wonderful Wishing-Chair which they keep in their playroom at the bottom of the garden. While they are at boarding school, their pixie friend Chinky looks after it for them. Now that they're home for the holidays, the Chair grows wings and takes them on journeys to all sorts of odd places! But what will happen when the naughty Slipperies cut off the Wishing-Chair's wings?
The Wishing-Chair Again is written by Enid Blyton, one of the most celebrated children's authors. The imaginative tale is suited for ages 6 to 9, in terms of both readability and content.
By Geronimo Stilton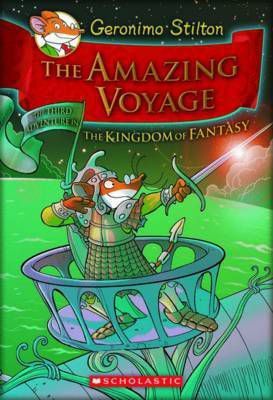 The beloved character Geronimo Stilton returns to the alternate realm of the Kingdom of Fantasy for the third time in The Amazing Voyage.
In this gorgeously illustrated 320-page, full-color hardcover adventure, Geronimo learns that the Kingdom has fallen under an endless, freezing winter and the Queen of the Fairies is in danger. Once there, Geronimo explores fantastical new lands and travels on a magical talking ship. Can Geronimo extinguish a threatening volcano in time to restore peace and springtime to the Kingdom of Fantasy? He is put to the test on this extraordinary quest!
Highly recommended for ages 7 to 10.
By Anthony Horowitz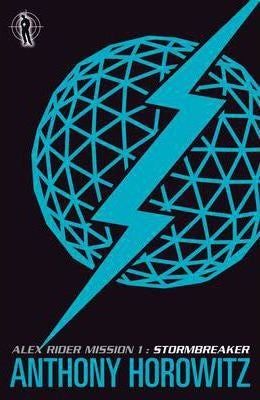 They told him his uncle died in an accident. But when fourteen-year-old Alex finds his uncle's windshield riddled with bullet holes, he knows it was no accident. What he doesn't know yet is that his uncle was killed while on a top-secret mission. But he is about to, and once he does, there is no turning back. Forcibly recruited into MI6, Alex must outsmart the people who want him dead. The government has given him the technology, but only he can provide the courage. Should he fail, every child in England will be murdered in cold blood.
Stormbreaker is the exciting first book in the number one bestselling Alex Rider series by Anthony Horowitz. Fit for ages 10 and up.
By P. C. Cast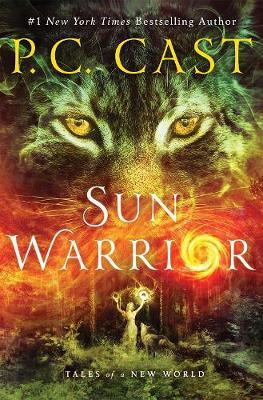 Sun Warrior: Tales of a New World is the second installment of an epic fantasy series set in a world where humans, their animal allies, and the earth itself has been drastically changed. A world filled with beauty and danger and cruelty.
Mari, an Earth Walker with unique healing powers, and Nik, a Companion, were once from rival clans. However, they now find themselves fighting to save each other and their people from Thaddeus, who betrayed the Companions by killing Nik's father and destroying their entire clan. But he wants more. He wants the power he believes Mari has stolen from him and his people and he will do anything he must to get them back, even if it means destroying everything in his path. There is only way to stop Thaddeus, but it means a harrowing journey for Mari and Nik into the heart of darkness.
Suited for ages 13 and up.
By Cassandra Clare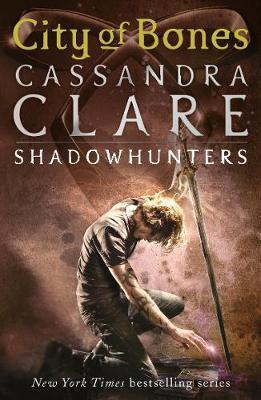 When fifteen-year-old Clary Fray heads out to the Pandemonium Club in New York City, she hardly expects to witness a murder― much less one committed by three teenagers covered with strange tattoos and brandishing bizarre weapons. Then the body disappears into thin air. This is Clary's first meeting with the Shadowhunters, warriors dedicated to ridding the earth of demons. Within the next twenty-four hours, she is pulled into a new world with a vengeance when her mother disappears and Clary herself is attacked by a demon. But why would demons be interested in ordinary mundanes like Clary and her mother?
City of Bones is the opening of Cassandra Clare's internationally bestselling Mortal Instruments series, a dark urban fantasy and a tale of dangerous forbidden love that has since become a global sensation. Ideal for ages 14 and up.
---
Picture Books & Graphic Novels
Beautiful illustrations, iconic characters, and unforgettably storylines - picture books and graphic novels are the quickest ways to get your younger loved ones into reading. Here are some of such books that shouldn't be missed!
By Eric Carle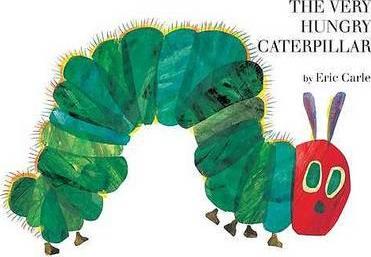 One sunny Sunday, the caterpillar was hatched out of a tiny egg. He was very hungry. On Monday, he ate through one apple; on Tuesday, he ate through three plums - and still he was hungry. When full at last, he made a cocoon around himself and went to sleep, to wake up a few weeks later wonderfully transformed into a butterfly!
The all-time classic picture book, from generation to generation, sold somewhere in the world every 30 seconds! The Very Hungry Caterpillar dramatises the story of one of Nature's commonest yet loveliest marvels - the metamorphosis of the butterfly. A study and stunning board book with interactive die-cut pages, this book is perfect for toddlers to kids aged 7.
By Robert Lopshire, edited by Dr. Seuss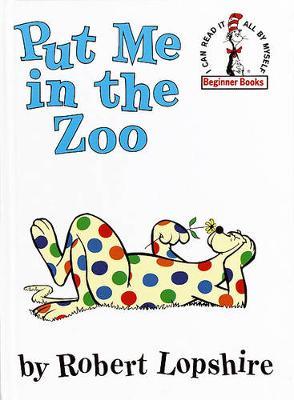 Edited by Dr. Seuss, Put Me in the Zoo encourages children to read all by themselves, with simple words and illustrations that give clues to their meaning.
Spot longs to be in the zoo with all the other animals, but the zoo doesn't want him! He shows a young boy and girl all the exciting things he can do with his spots - from changing their color and juggling them, to moving them onto different objects! Beginning readers between ages 4 and 8 will be delighted by Robert Lopshire's lively, rhymed story that not only teaches about colors, but proves there is a special spot for everyone, including Spot.
By Tania Del Rio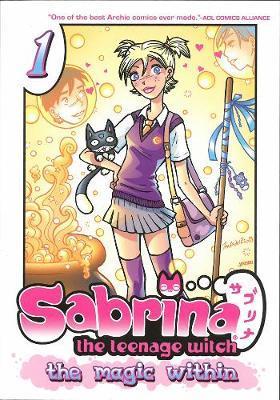 The magic returns like never before in Sabrina the Teenage Witch: The Magic Within! Sabrina is your average teenager by day, attending Greendale High where her major crush, Harvey, plays for the school basketball team. But by night, Sabrina enters the Magical Realm, where she hones her witchcraft and attends Charm School with the handsome and mysterious Shinji. Start from the very beginning as Sabrina deals with her two eccentric aunts and her conflicting lives in the Mortal and Magic Realms... and stumbles into the beginnings of a plot that will reshape the magical world at its foundation!
This Archie comic featuring the renowned and beloved character of Sabrina Spellman is suitable for ages 8 to 11.
By Herge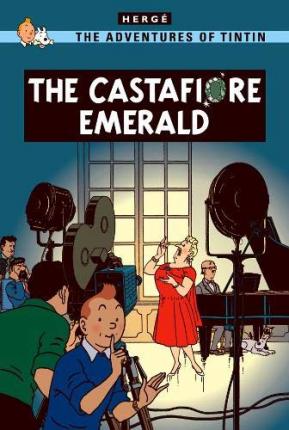 Tintin! Herge's fictional travelling reporter is one of the most iconic characters in children's books. Perfect for lovers of graphic novels, mysteries and historical adventures.
When Captain Haddock meets a gipsy palm reader, he dismisses a forewarning about a beautiful lady's stolen jewels. But when the famous opera singer Bianca Castafiore suddenly descends on Marlinspike Hall, the gipsy's prediction seems to be all too real. Can Tintin catch the emerald thief?
The Castafiore Emerald from The Adventures of Tintin series is recommended for ages 8 and up.
By Scott Snyder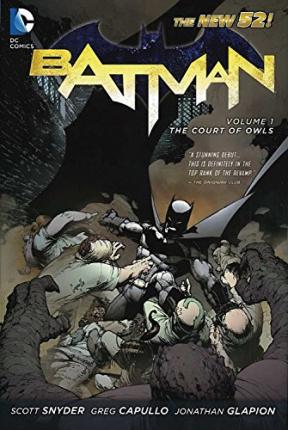 After a series of brutal murders rocks Gotham City, Batman begins to realise that, perhaps, these crimes go far deeper than appearances suggest. As the Caped Crusader begins to unravel this deadly mystery, he discovers a conspiracy going back to his youth and beyond to the origins of the city he has sworn to protect. Could the Court of Owls, once thought to be nothing more than an urban legend, be behind the crime and corruption? Or is Bruce Wayne losing his grip on sanity and falling prey to the pressures of his war on crime?
A new era of Batman begins with The New 52 revamp and relaunch of DC Comics' entire collection of superhero comic books. Batman Vol. 1: The Court of Owls is suitable for ages 13 and up.
---
Mystery
Mystery books will always be great for your younger loved ones because they encourage them to pay attention to details, urge them to question the situations presented to them, challenge their reasoning skills, and reward them for their hard work. In due time, your younger loved ones will surely be hungry for more!
By Carolyn Keene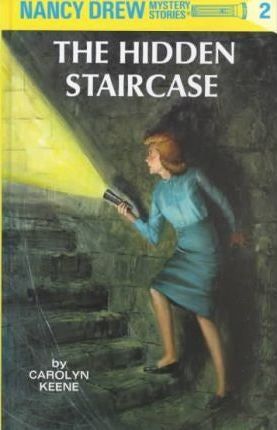 After receiving a call from her friend Helen Corning, Nancy agrees to help solve a baffling mystery involving an old mansion. Helen's family has heard music, thumps, and creaking noises at night, and seen eerie shadows on the walls. Could the mansion be haunted? At the same time, a strange man visits Nancy's house to warn her and her father that they are in danger because of a case he is working on buying property for a railroad company. Will Nancy be able to discover how these mysteries are related and solve them in time?
The Hidden Staircase is one of the earliest cases featuring the classic detective character of Nancy Drew. Recommended for ages 8 to 12.
By Franklin W. Dixon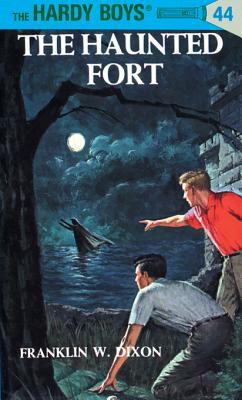 When speaking of Nancy Drew, one cannot leave out its complementary and timeless Hardy Boys series, featuring teenage sleuthing brothers Frank and Joe Hardy.
A long-distance telephone call from Chet Morton's uncle summons Frank and Joe and their staunch pal Chet to a summer art school, located near old Fort Senandaga, rumoured to be inhabited by a ghost. The young detectives' assignment: recover two famous oil paintings stolen from the valuable Prisoner-Painter collection owned by Jefferson Davenport. Mr. Davenport reveals that one of the famous pictures contains a clue to the hiding place of a priceless gold chain. Vicious threats and deadly traps beset Frank, Joe, and Chet as they search for clues to the stolen paintings and the gold treasure.
The Haunted Fort brings a compelling, adventurous, and grounded mystery with seemingly supernatural elements. Suited for ages 8 to 12.
By James Lee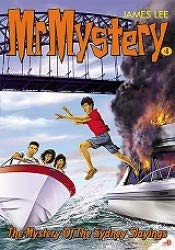 From the bestselling author of Mr. Midnight comes Mr. Mystery, a serialised mystery set in Asian context starring young detective Alvin Soh and his friends. In this chapter, they travel beyond their home city to Sydney, Australia.
Their vacation however, quickly turns into a dangerous adventure. Someone is murdering old criminals in Sydney. By dabbling in an unsolved murder, Alvin and his friends quickly become swept up in an underworld plot to find stolen money and settle old debts. Who is shadowing their every move? Will they be the killer's next victims? Or can Alvin crack the case in time?
The Mystery of the Sydney Slayings is recommended for ages 9 and up.
By Julia Golding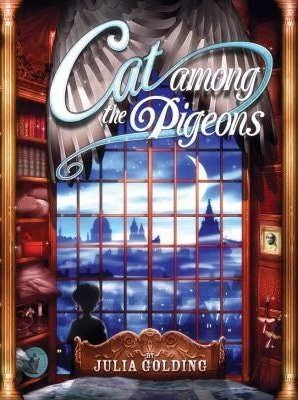 Unlike the other titles featured on this list, twelve-year-old Catherine "Cat" Royal isn't a detective chasing after a case - trouble finds her wherever she goes.
Set in late 18th century London when slavery has just been ruled illegal in England, the story sees Cat storm a gentleman's club, jump aboard a slave ship and enter the heart of the shadiest part of London - blindfolded! The book opens with Pedro, Cat's friend, in predicament as his slave master comes from the West Indies to track the boy down and drag him back into slavery. Cat obviously decides that's not going to happen, making herself another enemy. Soon, she finds she has the police on her tail... Cat is driven to flee the theatre where she calls home and ends up going into hiding, passing herself off as a boy at Westminister school.
Full of mystery, disguises, and a fight for freedom, Cat Among the Pigeons is the stunning second volume to the Cat Royal Adventures series from Julia Golding, ideal for ages 10 and above.
By Agatha Christie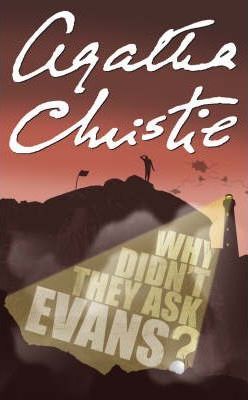 You may think that your younger loved ones are not ready for Poirot or Miss Marple, but they may be just in time for Agatha Christie either way.
While playing an erratic round of golf, Bobby Jones slices his ball over the edge of a cliff. His ball is lost, but on the rocks below he finds the crumpled body of a dying man. With his final breath the man opens his eyes and says, "Why didn't they ask Evans?" Haunted by these words, Bobby and his vivacious companion, Frankie, set out to solve a mystery that will bring them into mortal danger.
Lively and full of action, Why Didn't They Ask Evans? is one of Christie's standalone murder-mysteries featuring not the renowned Poirot or Miss Marple, but two amateur detectives not unlike some of the aforementioned titles. Suitable for ages 13 and onwards.
---
When it comes to great books for your younger loved ones, these are but the icing on the cake. Click on the button below to see our full collection of Children's and Young Adult titles. Feel free to shop to your heart's content from 21st to 23rd January 2022 at our online book fair, where you can Buy 2 Get 1 Free. Promotion applicable sitewide!