In the face of lockdowns and reduced social gatherings due to the pandemic, many have turned to reading more - especially fiction.
Fiction gives us the power and courage to imagine, to dream of a reality different from our own. One which is wondrous, exciting, and rewarding. Even if some stories may be set in a more depressing world than our own, being able to relate or witness the struggles that these characters undergo can bring us some solace, perhaps even some hope to carry on despite the stressful and difficult times.
Whether you're a fan of the speculative sort, dark and gritty crime stories and thrillers, or good old classics, we've got some of the bestselling fiction titles for you. Scroll down to check them out!
Browse by Genre:
Fantasy / Science Fiction
Crime / Thriller
Horror
Classics
---
Fantasy / Science Fiction
We all need some magic in our lives, especially the kind that comes with exploring new places, realms, and lands. While we await doors and borders to new experiences slowly open up from the pandemic, why not pick up one of these titles and dive into some of the most wondrous worlds already within reach (in pages)?
By Neil Gaiman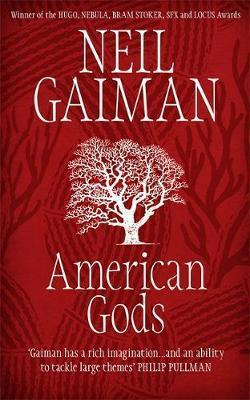 After three years in prison, Shadow has served his time. However, two days before his release date, his wife Laura dies in a mysterious car crash, in adulterous circumstances. Dazed, Shadow travels home, only to encounter the bizarre Mr Wednesday, who claims to be a refugee from a distant war, a former god and the king of America. Together, they embark on a very strange journey that culminates into a conflict on a scale much greater than he could have ever imagined.
Neil Gaiman's American Gods is an immense project that examines American spirituality - Christianity, Paganism, nationalistic ideals, and other beliefs - and its history, both light and dark, against the rise of technology. A colossal love letter to the melting pot that is the American culture today.
By Paolo Bacigalupi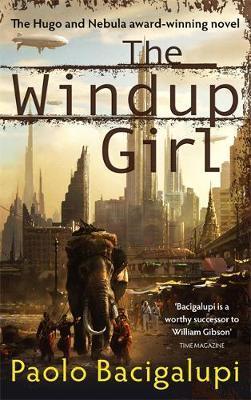 What happens when the only food we have are genetically modified, prone to causing diseases, and highly expensive? What happens when bio-terrorism becomes a tool for corporate profits?
Set in 23rd century Thailand, The Windup Girl is not a feel-good story. In this chilling near future, the oil age has passed and the side effects of bio-engineered plagues run rampant across the globe. At the centre of the novel is Emiko, a genetically engineered "New Person", whose life of hardship and very existence provokes the question of what it means to be alive in an ever-changing, frequently hostile environment.
By Kim Edwards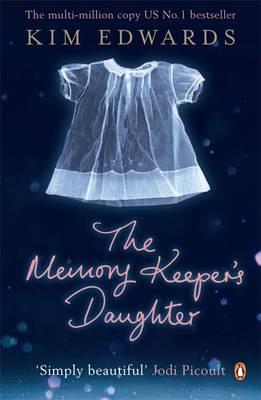 On a winter night in 1964, Dr. David Henry is forced by a blizzard to deliver his own twins. Though David's son is a healthy boy, his daughter has Down's syndrome. In a shocking act of betrayal, he tells his wife their daughter died while secretly entrusting her care to a nurse.

As grief quietly tears apart David's family, the little girl must make her own way in the world as best she can. So begins The Memory Keeper's Daughter, a poignant story that will unfold over a quarter of a century - in which these two families, ignorant of each other, are yet bound by that fateful, haunting decision.
By Deborah Harkness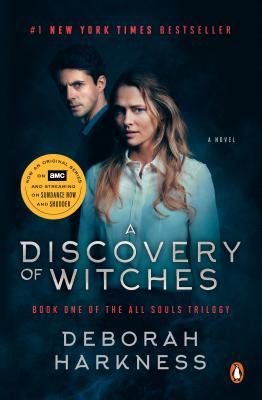 In this tale of passion and obsession, Diana Bishop, a young scholar and a descendant of witches, discovers a long-lost and enchanted alchemical manuscript, Ashmole 782, deep in Oxford's Bodleian Library. Its reappearance summons a fantastical underworld, which she navigates with her leading man, vampire geneticist Matthew Clairmont.
A Discovery of Witches is the first instalment of the New York Times bestselling, imaginative All Souls trilogy, especially perfect for those who have grown up with Harry Potter and Twilight.
---
Crime / Thriller
If the excitement that you crave lies not with the boundless possibilities of the speculative sort of stories, how about these dark, realistic, and heart-racing mysteries and journeys into the depths of the human psyche?
By Robert Galbraith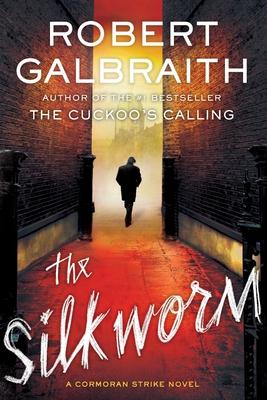 When novelist Owen Quine goes missing, his wife initially thinks her husband has gone off by himself for a few days, as he has done before. But as private detective Cormoran Strike investigates, it becomes clear that there is more to Quine's disappearance. The novelist has just completed a manuscript featuring poisonous pen-portraits of almost everyone he knows. If the novel were to be published, it would ruin lives - meaning that there are a lot of people who might want him silenced.
A compulsively readable crime novel with twists at every turn, The Silkworm is the second in the highly acclaimed series featuring Cormoran Strike and his determined young assistant, Robin Ellacott.
By Dan Brown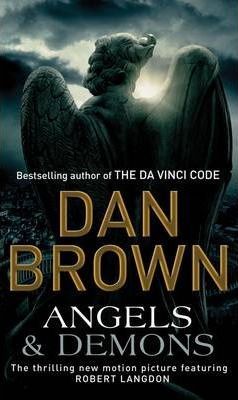 When a world-renowned scientist is found brutally murdered in a Swiss research facility, Harvard Professor Robert Langdon is summoned to identify the mysterious symbol seared onto the dead man's chest. His baffling conclusion - that it is the work of the Illuminati, reborn to continue their bitter vendetta against their most hated enemy, the Catholic church.
Join Professor Langdon and Italian scientist Vittoria Vetra in Angels and Demons as they race against the clock to decipher the labyrinthine trail of ancient symbols snaking across Rome. It will leave you with an adrenaline rush like no other.
By Lori Lansens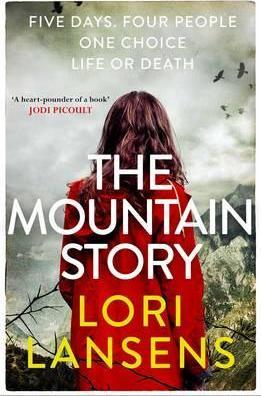 On the anniversary of his best friend's tragic accident on that same mountain which had been their paradise and escape, Wolf ascends for the summit with the intention of not coming home. But on the way up, Wolf meets three others and becomes stranded with them as the weather suddenly deteriorates. As one day without rescue spirals dramatically into the next, and misadventure turns to nightmare, these four very different, broken souls begin to form an inextricable bond. Yet only three will return from this dangerous trip.
Fast-paced, suspenseful, tragic, yet breathtakingly beautiful, The Mountain Story is a gorgeous tribute to the resilience of the human spirit, and a thought-provoking tale about love, loss, and sacrifice.
By Agatha Christie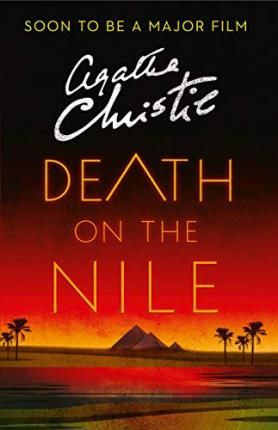 Featuring Agatha Christie's most beloved fictional detective Hercule Poirot is an exotic murder mystery that takes place onboard a cruise. The tranquillity of a journey along the Nile is shattered by the discovery that Linnet Ridgeway has been shot in the head. She was young, stylish and beautiful, a girl who had everything - until she lost her life. Poirot recalls an earlier outburst by a fellow passenger that threatened Linnet's life, but is anyone, or anything, really what they seem?
One of the longest and most celebrated mysteries from the Queen of Crime, Death on the Nile is particularly known for the great lengths it goes into developing its characters. Yet no matter how much these characters may draw you, all of them are suspects. Can you figure out who's the culprit before Poirot does?
---
Horror
Are crime and thriller titles not heavy enough for your tastes? Perhaps you'd like the kind of uncertainty that goes on forever and disturbs you to the bone. Check these stories out! They may prove sufficiently scary for you to find the horrors of the pandemic an easier time. "No"...? Well, buckle up either way - we're in for a ride!
By Nora Roberts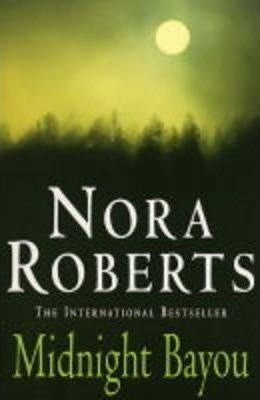 Declan Fitzgerald has decided to buy a dilapidated mansion on the outskirts of New Orleans after obsessing over it for years, although even he is not sure why he feels drawn. While renovating Manet Hall room by room, Declan begins seeing visions of days from a century past and experiencing sensations of fear and grief that are not his own. Only the companionship of alluring Angelina Simone can distract him from the mysterious happenings, but she too has her own surprising connection to the property.
Creepy, suspenseful, yet romantic, Nora Roberts' Midnight Bayou is a modern gothic story perfect for those wanting some chill in their reading, but nothing too overboard.
By Guillermo del Toro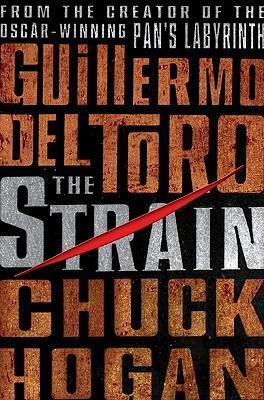 If the pandemic has inspired terror in you, The Strain by Guillermo del Toro will take you further into a living nightmare.
A Boeing 777 arrives at JFK Airport and is on its way across the tarmac, when it suddenly stops dead. All window shades are pulled down. All lights are out. All communication channels have gone quiet. Crews on the ground are lost for answers, but an alert goes out to the CDC. Dr. Ephraim "Eph" Goodweather investigates. The first thing they discover is that four of the victims are actually still alive. But that's the only good news. When all two hundred corpses disappear from various morgues around the city on the same night, Eph and a small band of helpers will find themselves battling to protect not only their own loved ones, but the whole city, against an ancient threat to humanity.
By Stephen King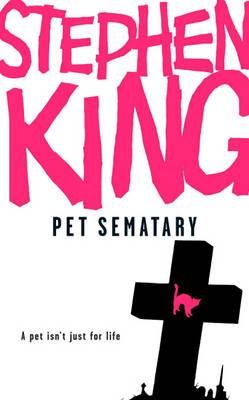 The house is an old but beautiful one. It looked right, felt right to Dr Louis Creed. A place where his family could settle, and the children could grow up and explore the rolling hills and meadows. Surely it's a safe haven. Not a place to seep into your dreams, to wake you, sweating with fear and foreboding. And what's the worst that could happen when he discovers, in the woods near his house, an old cemetery for local children to bury their deceased pets?
Spine-chilling yet slow-burning, Pet Sematary is a gripping novel which the acclaimed horror author himself claimed to have genuinely scared him the most. Will you dare to venture?
---
Classics
Some of us may find it difficult to relate to the delights of contemporary fiction in general. Enter the classics - timeless works before our time that have endured and captured the imaginations of many across different generations. For those who are fans of the contemporary, these masterpieces may help us understand how some of the most recurring trends in fiction today could have emerged - after years and centuries of literary evolution!
By William Makepeace Thackeray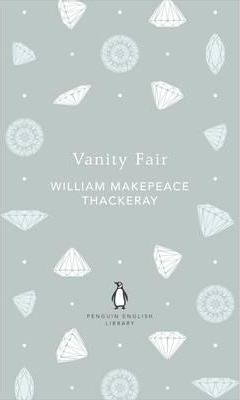 Vanity Fair is a witty and sardonic novel set in English society during the early 19th century.
No one is better equipped in the struggle for wealth and worldly success than the alluring and ruthless Becky Sharp, who defies her impoverished background to clamber up the class ladder. Her sentimental companion Amelia, however, longs only for caddish soldier George. As the two heroines make their way through the tawdry glamour of Regency society, battles - military and domestic - are fought, fortunes made and lost. The one steadfast and honourable figure in this corrupt world is Dobbin with his devotion to Amelia, bringing pathos and depth to Thackeray's satirical tale of love and social adventure.
By H. R. Haggard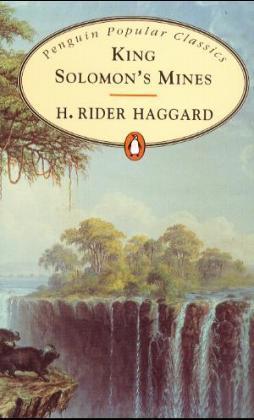 Following a mysterious map of dubious reliability, a small group of men trek into southern Africa in search of a missing friend and a lost treasure -  the fabled mines of King Solomon. Led by the English adventurer and fortune hunter Allan Quartermain, they discover a frozen corpse, survive untold dangers in remote mountains and deserts, and encounter the merciless King Twala en route to the legendary hoard of diamonds.
H. Rider Haggard's King Solomon's Mines is widely considered as the pioneer of the lost world genre, with its protagonist notably inspiring the Indiana Jones character and media franchise.
By Giovanni Boccaccio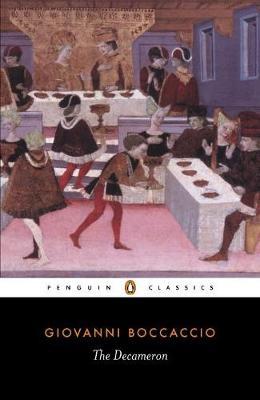 How do we live with a pandemic that's threatening to uproot everything in society? What does human existence even mean in such a context?
This is our reality now, and so it was as well for Boccaccio and the characters of The Decameron, who lived during the deadliest pandemic in human history. Ten young men and women seeking to escape the ravages of the plague find refuge in a country villa outside the city of Florence. They begin sharing stories to pass time and cheer themselves up. Such is the frame narrative to an entertaining series of one hundred stories written in the wake of the Black Death. They paint vivid portraits of people from all stations in life, with plots that revel in a bewildering variety of human reactions. Nicknamed "The Human Comedy", this text is lauded as a masterpiece of classical early Italian prose.
---
Did you enjoy our picks? Click on the button below to see what else you'd like to take home with you. Shop freely for your favourite fiction titles with our Buy 2 Get 1 Free sitewide promotion, happening from 21st to 23rd January 2022!