Whether you've lived in one your whole life or for the span of a few years, there seems to be a general consensus among insiders, outsiders, and those in-between that an Asian society is often more conservative and restrained. With their tendency to value social cohesion and hence the needs of the group above all else, the experience and emotions of the minorities, the "less important" concerns, and the individual may become sidelined or forgotten entirely.
Gathered here are reflective, beautiful, and thought-provoking stories from both established and new Asian writers. May they bring you solace and the strength to take a moment for yourself, continue on when you're ready, and find your preferred path in life, even if it's one that is less travelled.
Browse by Themes:
Life, Love, and Loss
From the Margins
Society in a Different Light
---
Life, Love, and Loss
The ups and downs of life, especially the joys and sorrows from love and loss, are a universal human experience. Nonetheless, depending on which part of the world you are situated in, there will be nuances and unique challenges to how we go through and accept them. Find out in the following titles how these may unfold when dyed with the hues of Asian beliefs, customs, values, and way of life. Even if they may not be the main concern of each book, you can still sense their influence in the background, and feel how they have shaped the author's words.
By Daniel Yeo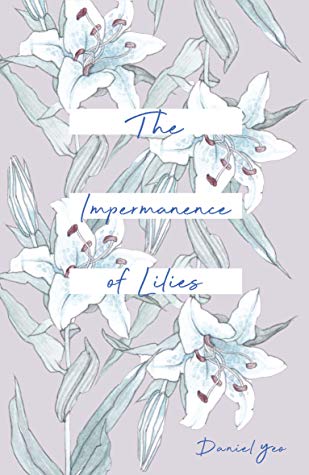 ‌The captain of the Titanic went down with his ship on 15 April, 1912. But thoughts have power, and those who endure in the stories of the living are said to continue to roam the world after their deaths. And so the captain wanders in search of the things he tried to find in life and discovers his destiny intimately entwined with a painter who shares the same fate, not knowing that their paths had crossed a long time ago.
The Impermanence of Lilies is a melancholic tribute to the nature of life and a yearning for love, in a story that reaches across lifetimes, borders, and the space between two hearts.
By Linda Collins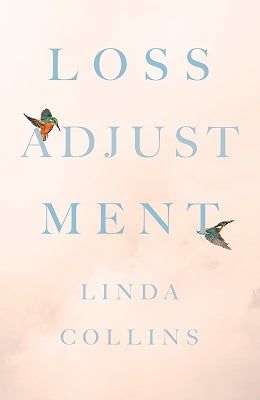 In the wake of Victoria McLeod's passing, she left behind a remarkable journal in her laptop of the final four months of her life. Linda Collins, her mother, has woven these into her memoir, which is at once cohesive, yet fragmented, reflecting a survivor's state of mind after devastating loss.
Loss Adjustment is a mother's heartfelt recount of her 17-year-old daughter's suicide, involving the endless whys, Linda and her husband's journey in honouring Victoria, and the impossible question of what drove their daughter to this irretrievable act. This stunningly intimate portrait of loss and grief is a breaking of silence - one which society cannot turn away from.
By Amy Tan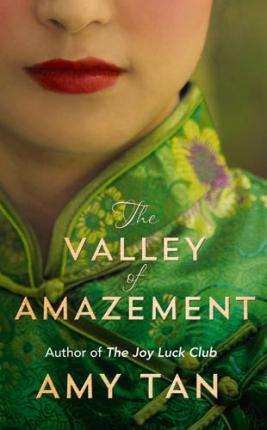 From the bestselling author of The Joy Luck Club comes The Valley of Amazement, a story about the inheritance of love, its mysteries and betrayals, and its illusions and truths.
Set during the beginning of the 19th century, Violet Minturn grows up at Hidden Jade Path, Shanghai's most exclusive courtesan house. But when the revolution against the imperial dynasty comes, she is separated from her mother and forced to become a "virgin courtesan". Both Chinese and American, Violet moves between these cultural worlds, becoming a shrewd businesswoman who deals in seduction and illusion. But her successes belie her private turmoil. Violet's need for answers propels her on a quest to make sense of her life, to right the wrongs of the past, and to find love requited.
Edited by Loh Chin Ee, Angelia Poon, and Esther Vincent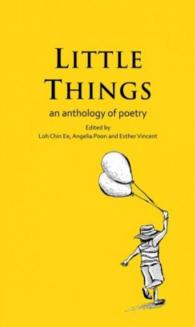 As we grow older, it seems a common tendency for us to look back on "good old days" and relish how things seemed easier back then.
Catching crickets after school, waiting for class to end, playing with lanterns during Mid-Autumn festival, observing one's grandfather cut his nails, watching the rain and the world go by - these are some of the simpler pleasures explored in the nostalgic, poignant, and ambivalent poems of Little Things.
---
From the Margins
These are the voices we don't usually hear amidst the frantic pace of life in Asian cities and metropolises. Those who choose the road less travelled. Those who have little choice. Those who are trapped by the system. Those who have slipped through the cracks, who cannot keep up. The question is... are their voices too soft? Or have we drowned them out?
Edited by Phillip Holden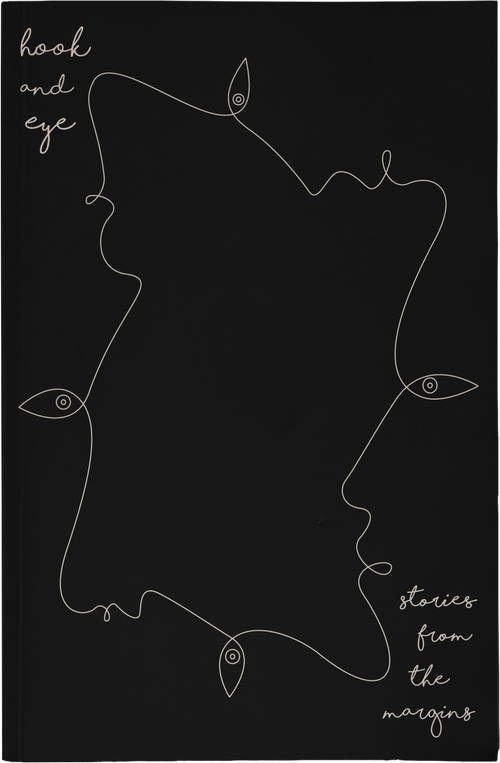 Hook and Eye: Stories from the Margins is a collection of stories set in disparate locations across Singapore, ranging from landed properties to migrant worker dormitories.
Featuring writers such as Balli Kaur Jaswal and Alfian Sa'at, each story invites readers into the world of marginal yet strangely familiar figures. They speak of struggles, persistence, and above all, love. These sentiments, more often complex than straightforward, offer us the opportunity to explore the possibilities of our empathy for others.
By Danielle Lim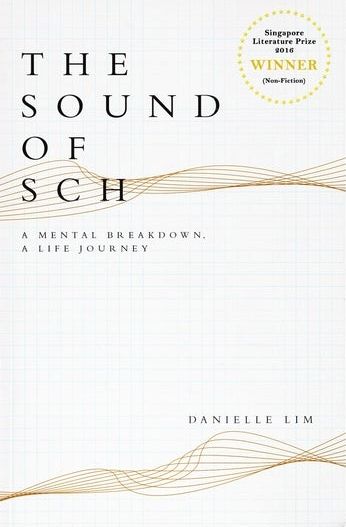 The Sound of SCH (pronounced "S-C-H") is the true story of a journey with mental illness, beautifully told by Danielle Lim from a time when she grew up witnessing her uncle's untold struggle with a crippling mental and social disease, and her mother's difficult role as caregiver.
The story takes place between 1961 and 1994, backdropped by a fast-globalising Singapore where stigmatisation of persons afflicted with mental illness nevertheless remains deep-seated. Unflinchingly raw and honest in its portrayal of living with schizophrenia, this book is a moving account of human resiliency and sacrifice in the face of brokenness.
By Greg Nalpon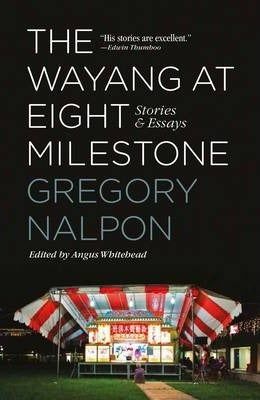 The Wayang at Eight Milestone: Stories & Essays offers a poignant record of the colourful, exciting, and sometimes perilous Singapore from half a century ago - a lost, rich world conveyed through the life sketches and words of Gregory Nalpon, an overshadowed yet vital Singaporean writer and chronicler.
Nalpon's inspired blend of close observation, legend, local superstition and peculiarly eclectic reading results in some of the most imaginative writing produced during the 1960s and 1970s, including authentic descriptions of indigenous culture and working-class men and women rarely found in Singaporean writing of the period.
Edited by Cyril Wong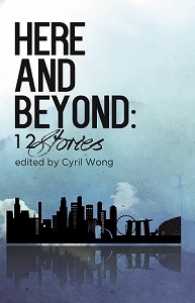 Here & Beyond: 12 Stories is an anthology of twelve stories from twelve unique voices that chart the emotional ups and downs of protagonists who strive to find meaning against the backdrop of negotiations between the local and the global, between the past and an ever-changing, urbanised present. Rediscovering the self and the value of relationships form the focus of these tales, which range from the realistic to the surreal, with the occasional epiphany about one's mortality and the meaning of existence within the bustling city.
Featuring the writing of S. Rajaratnam, Yeo Wei Wei, Goh Sin Tub, Simon Tay, Stephanie Ye, Alfian Sa'at, Suchen Christine Lim, Wena Poon, O Thiam Chin, Claire Tham, Philip Jeyaretnam, and Felix Cheong.
---
Society in a Different Light
The way our parents' and grandparents' generations look at society and the world today can be drastically different from our own. The same can be said for people of different cultures and social groups. But our contrasting perspectives don't necessarily have to mean one view or the other is invalid. Instead, this may just be a great opportunity for everyone to share, question, and learn about one another. Here are some great books to get us started:
By Teo You Yenn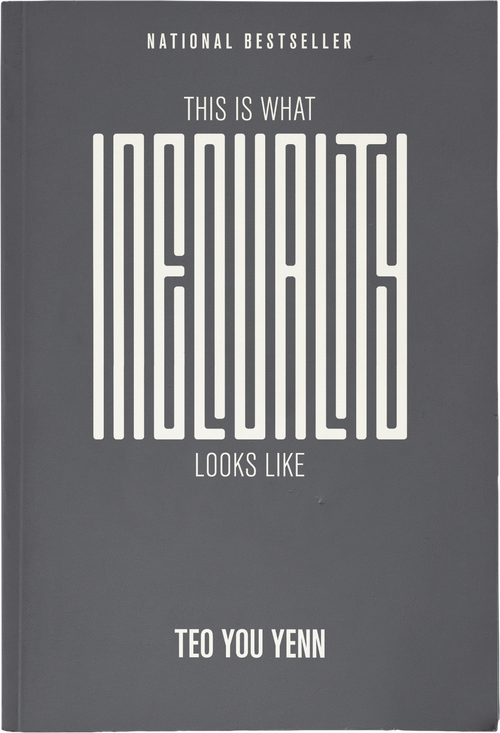 What is poverty? What is inequality? How are they connected? How are they reproduced? How might they be overcome? Why should we try?
The way we frame our questions shapes the way we see solutions. This book asks readers to pose questions in different ways, to shift the vantage point from which they view "common sense", and in so doing, to see themselves as part of problems and potential solutions. This is a book about how seeing poverty entails confronting inequality. It is about how acknowledging poverty and inequality leads to uncomfortable revelations about our society and ourselves. And it is about how once we see, we cannot, must not, unsee.
Teo Yeo Yenn's bestseller, This Is What Inequality Looks Like, returns with a new edition that comes with an afterword by the author, and a foreword by Kwok Kian Woon, Professor of Sociology at the Nanyang Technological University, Singapore.
By Cherian George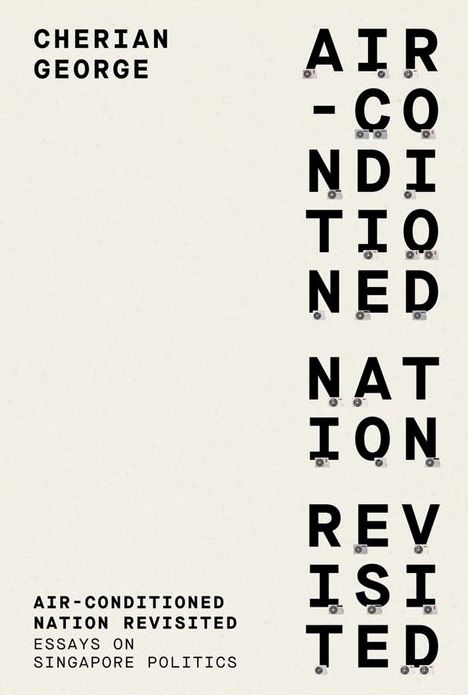 "Think of Singapore instead as the Air-Conditioned Nation - a society with a unique blend of comfort and central control, where people have mastered their environment, but at the cost of individual autonomy, and at the risk of unsustainability."
Air-Conditioned Nation Revisited is an anthology of essays on Singapore politics by Cherian George. It draws upon his influential collection Singapore: The Air-Conditioned Nation (2000), on the country's politics of comfort and control, and from Singapore, Incomplete (2017), on its underdeveloped democracy. Updated for the impending transition to a new generation of leaders, this 20th-anniversary edition offers critical reflections on continuity and change in Singapore's unique political culture.
By Amitav Ghosh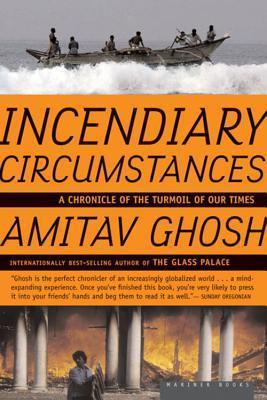 Arriving in the Andaman and Nicobar islands just days after the devastation of the Indian Ocean tsunami. Retrieving his young daughter from school on September 11, 2001, sick with the knowledge that she must witness the kind of firestorm that has been in the background of his everyday life since childhood. Prescient warning, born from experience, against the dangerous rise of religious extremism. Standing with his threatened Sikh neighbors through the riots following Indira Gandhi's assassination.
Incendiary Circumstances is a compilation that brings together the finest of novelist and journalist Amitav Ghosh's writings for the first time. With intelligence and authentic sympathy, Ghosh brings out the obscured human side to the sensational headlines that have shaken the world across the years. It is an unparalleled testimony of an era defined by the ravages of politics and nature.
Edited by Matthew Schneider-Mayerson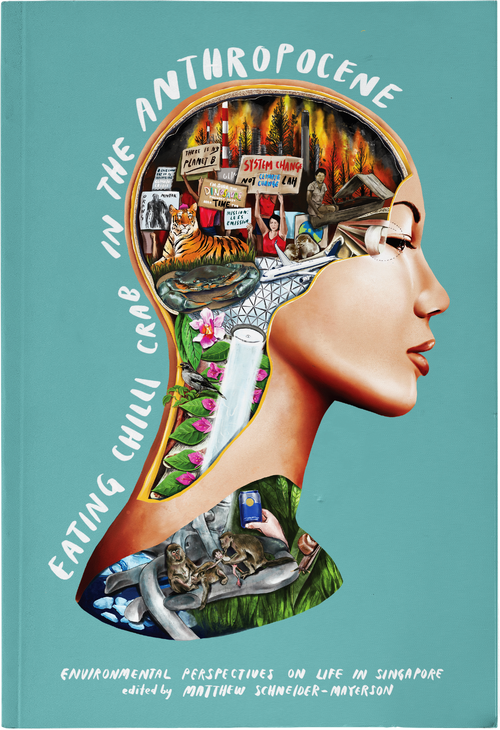 In this era of the climate crisis, in which our very futures are at stake, sustainability is a global imperative. Yet we tend to associate sustainability, nature, and the environment with distant places, science, and policy. The truth is that everything is environmental, from transportation to taxes, work to love, cities to cuisine.
Eating Chilli Crab in the Anthropocene is the first book to examine contemporary Singapore from an ecocultural lens, looking at the ways that Singaporean life and culture is deeply entangled with the nonhuman lives that flourish all around us. From chilli crab to Tiger Beer, Changi Airport to Pulau Semakau, O-levels to Orang Minyak films, these essays offer fresh perspectives on familiar subjects, prompting us to recognise the incredible urgency of climate change and the need to transform our ways of thinking, acting, learning, living, and governing so as to maintain a stable planet and a decent future.
---
They may not have been solutions or the answers you were looking for, but we hope these titles highlighted some intriguing questions we can consider asking ourselves while navigating life, here in an Asian society. Who knows? Perhaps we'll all arrive at similar answers, or have completely different ones. The point is we'd all have taken the time to think about it ourselves - and that sounds like a win for everyone.
If you'd like to discover more of such thought-provoking and potentially soul-stirring titles, go on and check out our store's Asian Literature collection via the button down below. A gentle reminder that today's the last day of our book fair where you can enjoy the Buy 2 Get 1 Free promotion sitewide, so do hurry!