For many children and even adults, Christmas is a time of magic, self-discovery, hope, and imagination. It is a time when we tend to dream of the distant and far away, where adventures and explorations take place. Perhaps it reflects expectations and wishes for the year that is to come—hopes that we cannot quite grasp just yet, but are within finger's reach. The magic of Christmas is one that opens new doors to new worlds, possibilities, and epiphanies.
Are you ready? Whether it be the beginning of a fantastical journey, the start of a lifechanging moral lesson, or even just a budding love for books and reading, here are 7 tales that will bring the magic of Christmas to your children and family:
---
by Juliette MacIver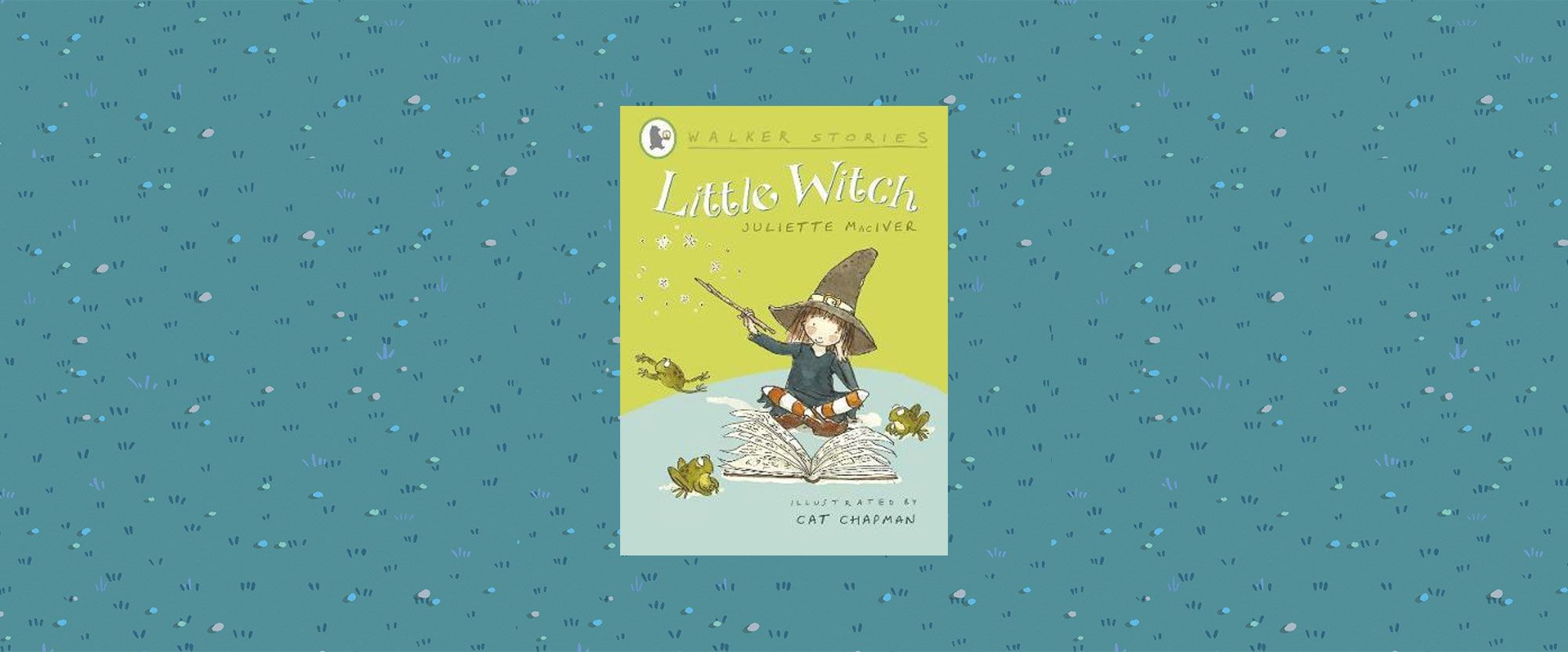 Little Witch is a charming book about friendship, politeness, and tolerance. The titular character, Little Witch, enjoys broom races with her best friend Billy Wicked and lemon-and-slime ice-cream with crunchy spider sprinkles. She would love to eat marshmallows for breakfast too, but she's stuck with toadflakes. Little Witch doesn't mean to get into mischief. Somehow though, she always does. Full of fun, word plays, and magic, this book is a perfect pick for early readers.
by Kenneth Grahame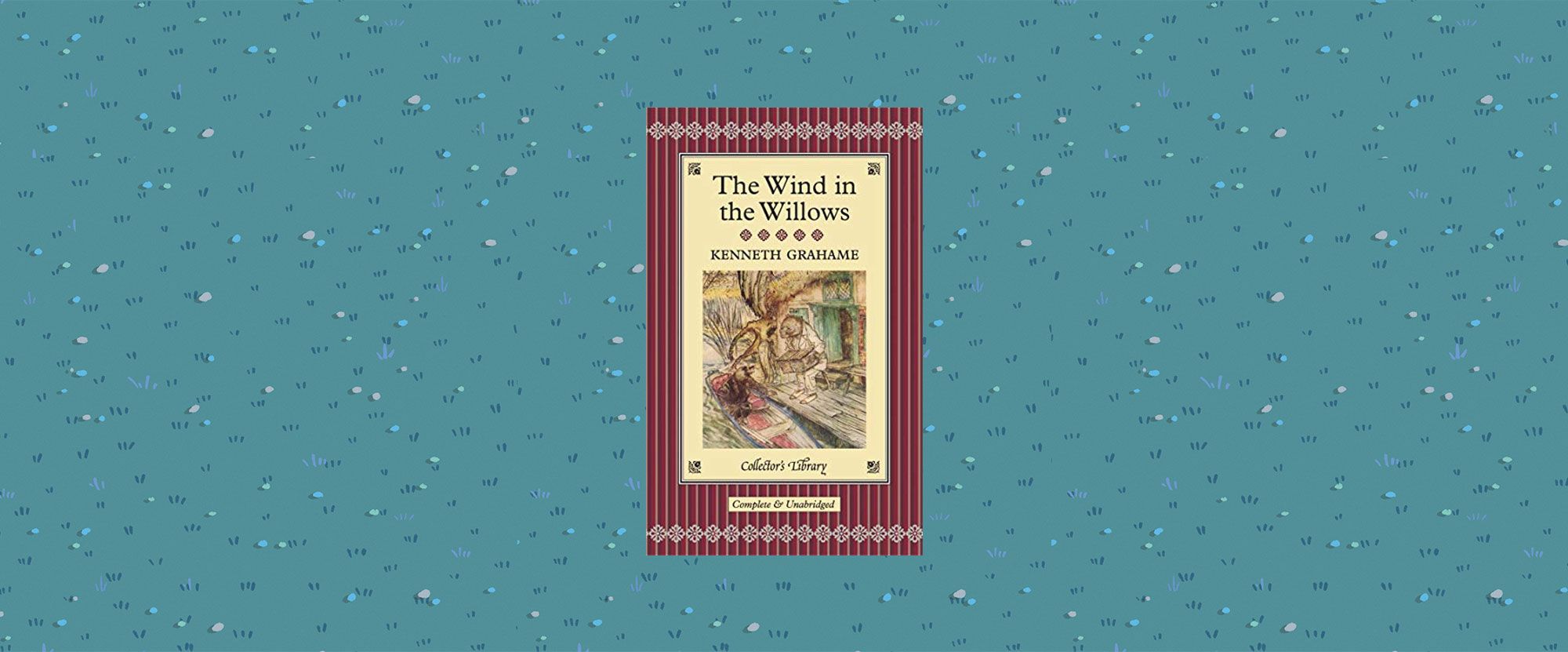 These animals may be small, but The Wind in the Willows and its endearing protagonists—Mole, Mr. Toad, Badger, and Ratty—have enchanted children of all ages for more than a century. Whether the four friends are setting forth on an exciting adventure, engaging in a comic caper, or simply relaxing by the River Thames, their stories are among the most charming and classic in all English literature.
Sterling Publishing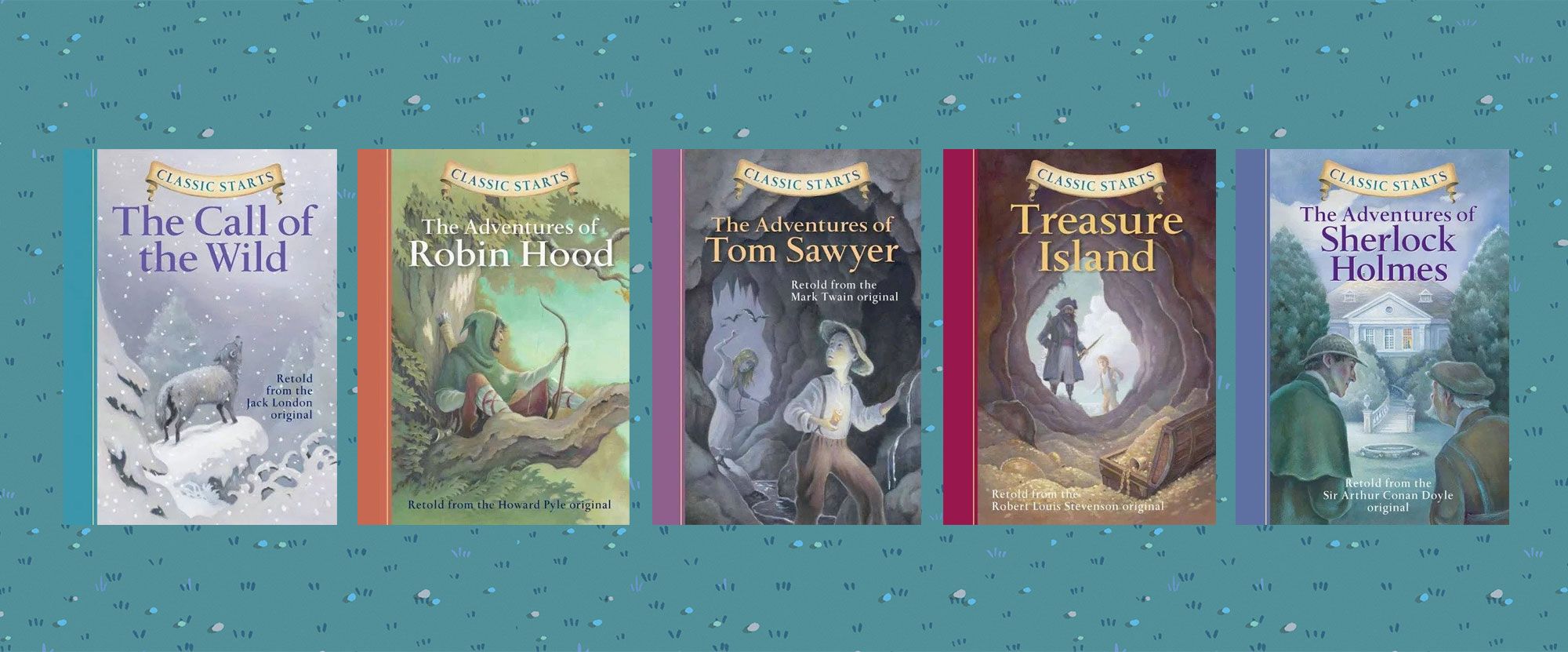 This box set collection features five renowned stories—The Call of the Wild, The Adventures of Robin Hood, The Adventures of Tom Sawyer, Treasure Island, and The Adventures of Sherlock Holmes. Each of them will certainly please any adventure-loving young reader between 7 to 9 years old. Abridged for easier reading and carefully rewritten, each classic novel is filled with all the magic and excitement of their original.
by Sylvia Cassedy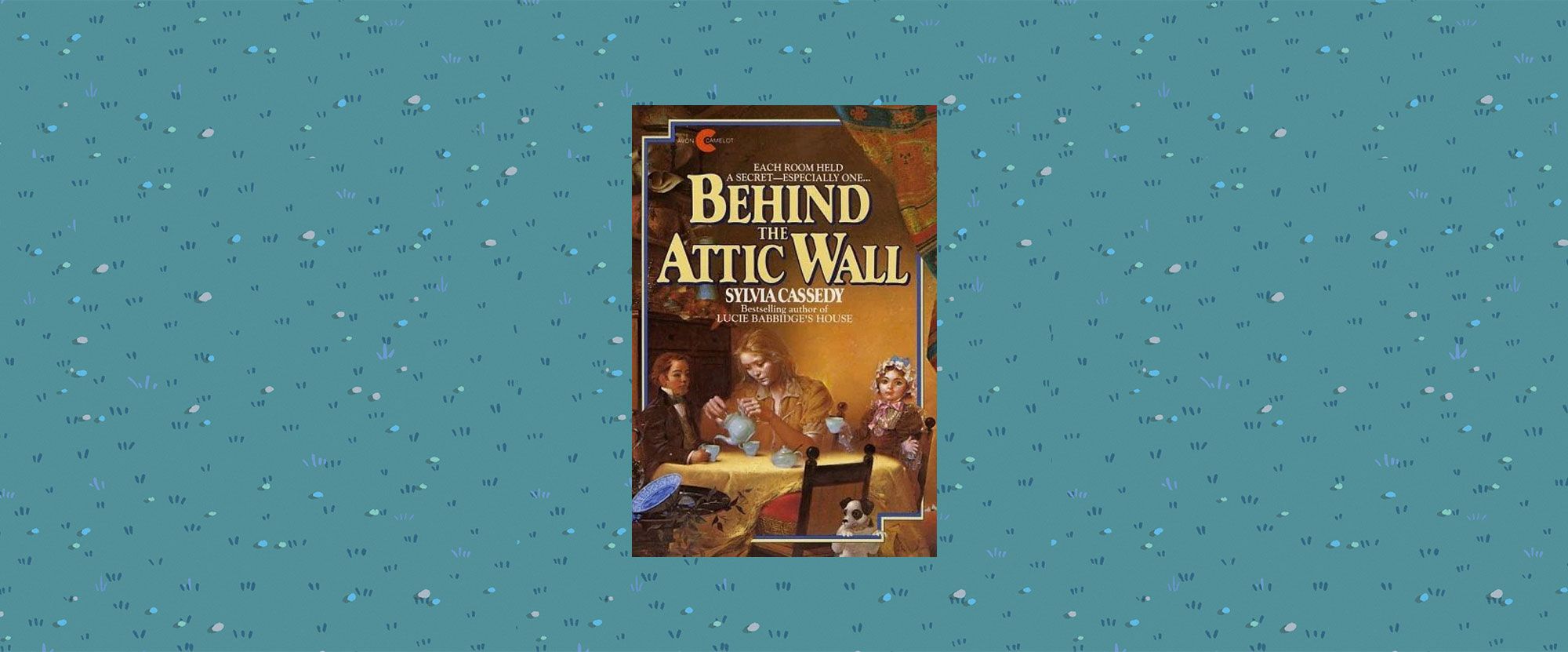 A sad yet empowering coming-of-age story, Behind the Attic Wall centers on a lonely, outcast orphan girl named Maggie. She was thin and pale, with shabby clothes and stringy hair, when she arrived at her ne home. But behind the closet door in the great and gloomy house, Maggie hears faint whisperings and beckoning voices. And in the forbidding house of her great-aunts, Maggie finds magic... the kind that lets her, for the first time, learn to love and be loved.
by Christopher Edge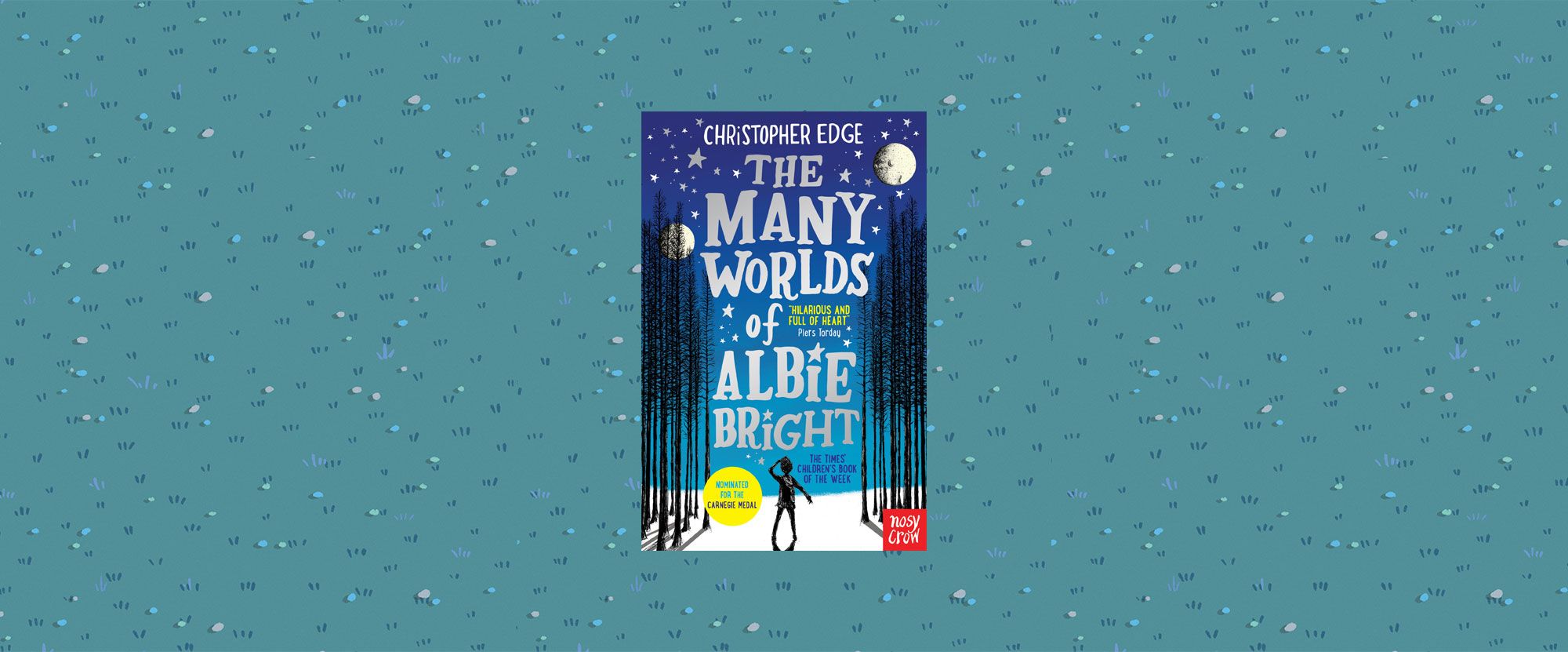 When Albie's mum dies, it's natural he should wonder where she's gone. His parents are both scientists and they usually have all the answers. Albie's dad mutters something about Albie's mum being alive and with them in a parallel universe. So Albie finds a box, his mum's computer and a rotting banana, and sends himself through time and space to find her. Edge's novel is one with a big heart. It easily engrosses with a delightfully fresh understanding of quantum physics and Albie's courage to take on life, loss and dreaming big, all while respecting its younger readers and their ability to deal with complex questions and problems.
by Madeleine L'Engle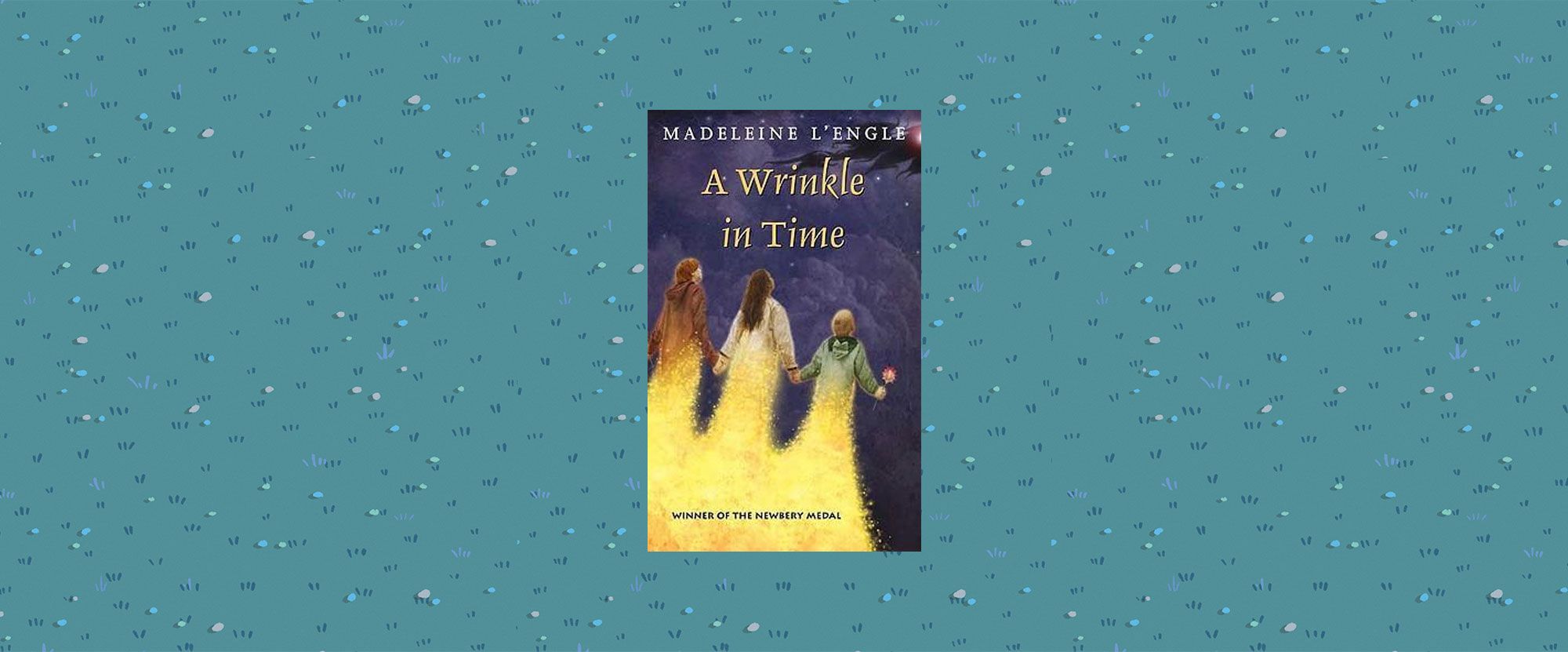 On a dark and stormy night, a strange visitor comes to the Murry house and beckons Meg, her brother Charles Wallace, and their friend Calvin O'Keefe on a most dangerous and extraordinary adventure—one that will threaten their lives and our universe. A Wrinkle in Time, winner of the Newbery Medal in 1963, is an adventure across space and time that skillfully combines both science fiction and fantasy elements to tell a beautiful story of how love and kindness triumphs over evil, and that in life, it is okay to not know everything, and it is okay to be different.
by Cornelia Funke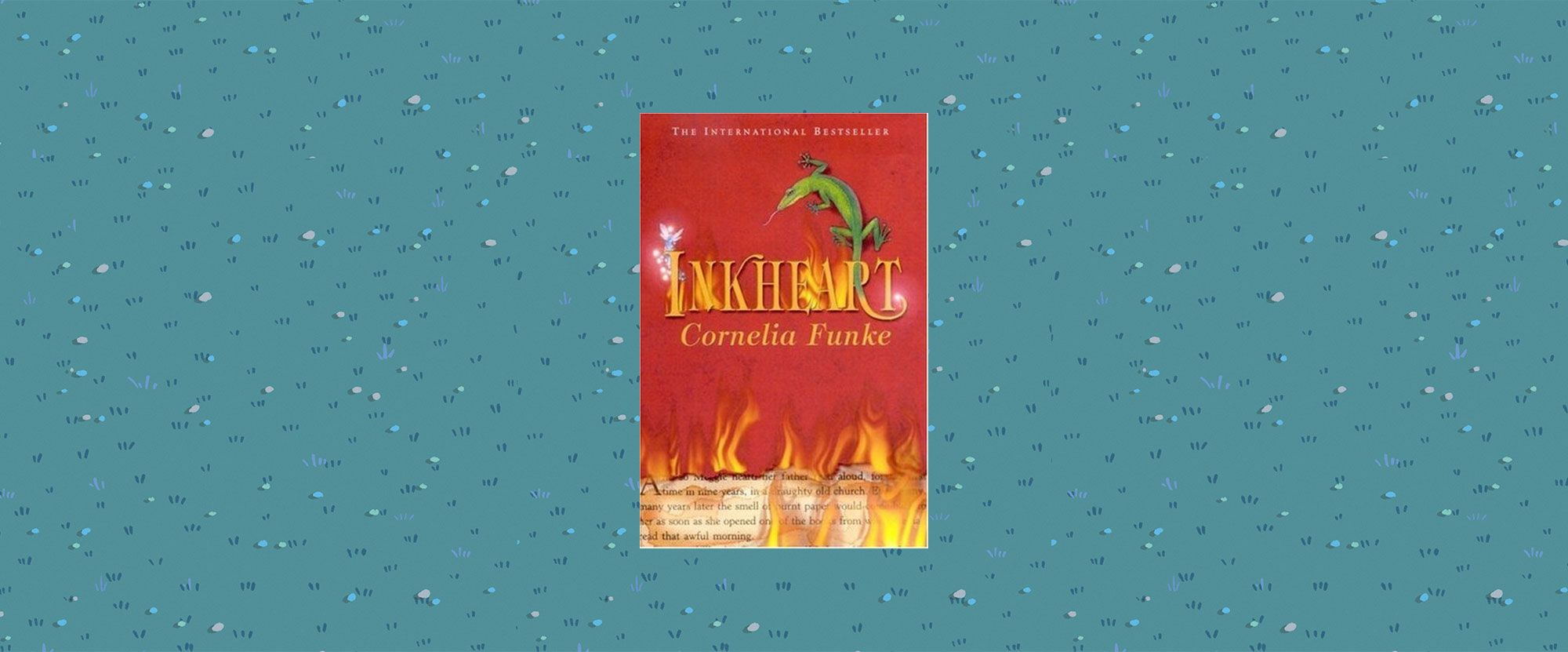 Meggie loves books. So does her father, Mo, a bookbinder, although he has never read aloud to her since her mother mysteriously disappeared. They live quietly until the night a stranger knocks on their door. He has come with a warning that forces Mo to reveal an extraordinary secret about what happens when he tells a story. This is Inkheart—a timeless tale about how stories transcend beyond their pages, and about how imagination literally comes to life. Recommended for slightly older readers from 10 years old and onwards.
---
Not enough to satiate your children's curiosity? Or their thirst for magic and adventure? There is always more to be discovered. Feel free to head over to our store and explore our entire "Christmas Miracles" collection.