Of the 103 million people who were forcibly displaced worldwide, only 42,300 in 2022 were resettled within nine months. Dedicated to providing access to livelihood and sustainable employment for refugees in limbo, Open Door Policy (ODP) trains qualified and motivated displaced individuals and connects them to remote, digital work.
As graduates of ODP, Mina Sadeqi's in charge of customer service at Thryft, and Farzana Salehi's our virtual assistant. Today they've curated Better Lives: Refugee Stories for us, a collection of titles centred on refugee stories.
---
‌Tell us a little about yourselves, Farzana and Mina!
Farzana:
Hi, I'm Farzana, an Afghan refugee living in Indonesia since 2013. When I arrived in Indonesia, I studied at Cisarua Refugee Learning Center, and then I started teaching English to students from different countries. I worked as an interpreter at Church World Service. I've been involved in the refugee community for around nine years. Currently, I'm working as a virtual assistant at Thryft.
Mina:
Hi, my name is Mina, I'm originally from Afghanistan, but I was born in Iran. I grew up in Iran. I graduated from a pre-university in Tehran. I'm based in Jakarta, Indonesia. I've been living in Indonesia for almost seven years. I'm a refugee looking forward to resettling in a third country.
When I arrived in Indonesia, I worked as a volunteer English teacher. Then I was promoted to Assistant Manager, of Cisarua Refugee Learning Center. I have three years of experience serving as a leader in a refugee community. I also work at Thryft, in customer service.
Why and how did you join Thryft?
Farzana:
I was in a very critical situation. I was trying so hard to find a sustainable solution, in order to support my family financially. I came across ODP, and as part of ODP's programme, an individual mentor was attached to every participant to help prepare them for employment. My mentor put a lot of effort into getting me a job at Thryft.
I've always liked reading. In particular, I enjoy reading non-fiction. For me, non-fiction emphasises real experiences and helps us learn more about real people and their lives. Through reading about people who are different from ourselves, we can appreciate diversity and learn to be more tolerant and accepting, of one another.
Also, reading non-fiction is a good way to discover subjects new to us, and expand our knowledge on different topics. Reading non-fiction encourages us to question assumptions, and examine our arguments.
To me, non-fiction books on successful individuals, and individuals who have overcome challenges, can inspire us. Whether it's a memoir, a self-help book, or a business guide, non-fiction can provide practical advice and motivation. Books offer opportunities for lifelong learning. No matter how much you know about a particular subject, there is always more to learn.
Mina:
I was in a problematic situation, with immigration, and I was trying hard to find a job to help my family financially when I came across ODP. And I realised, through this programme I could find myself a permanent position. I learned a lot in this programme. We were given online resources, and a mentor to support each of us. My mentor helped me a lot, without his help I wouldn't have been accepted at Thryft. He prepared me for my interview and guided me through the aspects of working at a company. At every moment I hoped and wished I could get a job to help my family. I was stunned when I was hired because I'd always wanted to work in a bookstore, and at that moment, I told myself that this was a dream come true.
What motivates you in your work for Thryft?
Farzana:
I think thrifting books is an excellent way to save money, support local and promote sustainability. It's also an opportunity to discover new authors and to build a unique library specific to an individual's interests.
Thryft's helpful and friendly environment has helped me adjust quickly. And working at Thryft is exciting because you never know what you're going to find. Every day is different, and you'll work with a wide range of items, from antique books to vintage clothing.
Mina:
I believe in sustainability. The fact that Thryft supports saving and protecting the environment motivates me. My personal goals are the same as Thryft's, for I have always cared about our environment.
My experience joining Thryft has been excellent. I am learning a lot, and improving in every field, and I have supportive colleagues. When I help customers and receive positive feedback for my service, I feel terrific. I care for the well-being of others, so being able to help gives me positive energy.
Why curate Better Lives?
Farzana and Mina:
Better Lives aims to highlight refugees' struggles in today's world, and their perseverance as they adjust to their new homes. Also, we hope to motivate and inspire refugees out there, in circumstances similar to ours.
In this curation, which books most speak to you?
Farzana: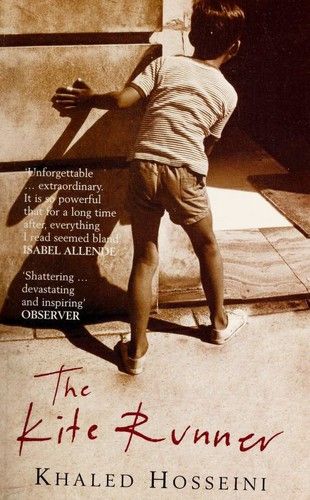 ‌‌The Kite Runner by Khaled Hosseini is a stirring story, that has clearly proven itself as a classic. It's an inspirational tale of family, love, survival and loyalty set against the tragedy of Afghanistan's history. It has taught me to be hopeful, even in a hopeless time of my life. And it has reminded me to spread love, we must all try to be kind to one another.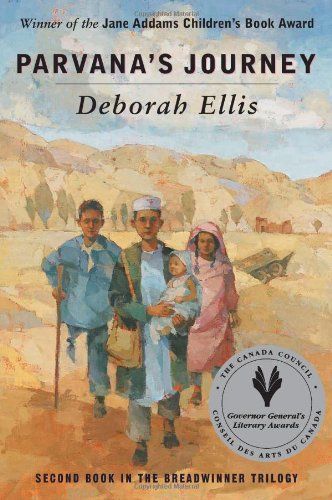 Parvana's father has been arrested by the Taliban, and when he dies in prison, she and her mother decide to leave their home in Kabul and travel to the refugee camps in Pakistan to find their remaining family members. In this story, we see the suffering of girls in Afghanistan, who have to hide who they are in order to be safe. Throughout Parvana's Journey, I've learned about the true meaning of resilience and determination of the human spirit, and the importance of compassion and empathy in the face of adversity. Parvana's Journey showed me how to stay strong through hardship in a war-torn country.‌‌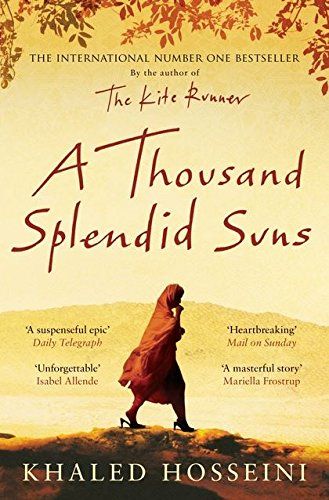 Being a woman in Afghanistan isn't easy. Throughout A Thousand Splendid Suns, I could see how Afghan women fought to maintain their independence. In this story, a woman has to sacrifice herself, in order to help another woman. There aren't many individuals in this world who can survive abuse. Laila is a rare survivor I am inspired by.
Mina: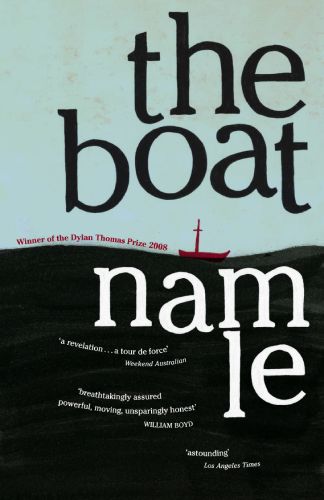 In The Boat, Mai's family placed Mai on a boat of refugees trying to escape Communist Vietnam in the 1970s. This story reminds me of my father, who escaped in 2012 and made it to Australia by boat. Refugees are so afraid of staying in Afghanistan, that they choose to take this dangerous path to save themselves.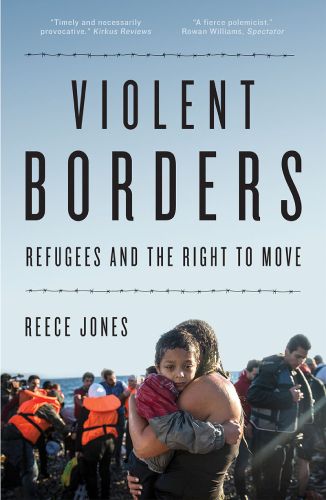 Reece Jones, in Violent Borders: Refugees and the Right to Move, has travelled the border regions of the world, documenting the billions of dollars spent on border security projects and their dire consequences for the majority of the people in the world. Immigrants have had to cross these borders, and the world has placed so many obstacles for immigrants to overcome. Unfortunately, immigrants have to face hardship and death as they cross these borders in hopes of a better life.‌‌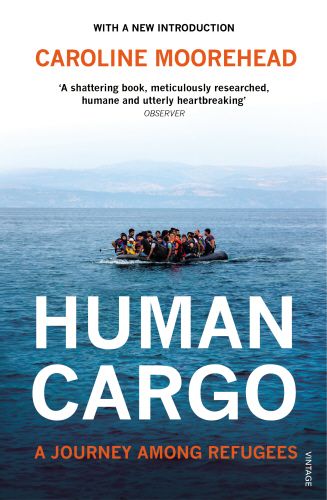 Human Cargo - A Journey Among Refugees reminds me of my true story, that we've been in Indonesia for eight years, in order to escape from death. Refugees can endure so much, for we're strong and patient. In Human Cargo, Caroline Moorehead provides unforgettable portraits of refugees she meets all over the world. Her book changes our understanding of what it means to have and lose a place in this world.
---
Thank you, Farzana and Mina, for so generously sharing your lives with us.
Click here to browse Better Lives: Refugee Stories, Farzana and Mina's curation for the week!
Although certain titles in this curation have sold out, we believe it is meaningful still to include them. This is so Farzana and Mina can raise awareness of sobering, valuable refugee stories, that could otherwise have gone unnoticed!