Concerning love and companionship, it seems like a reflex for us to think immediately of human soulmates that stay with us for the rest of our lives. But what about our pets? Many of whom have been with mankind since ancient times. Even with their comparatively limited lifespans, our pets often stay with us from birth to death.
And there are those animals out there in the wild as well. Although they do not provide us with the kind of intimacy and close connection that our pets do, these wild animals still bring us delight, and above all, their lives quietly support the bigger ecosystem that we are also a part of.
As we celebrate love and reunions this month, why not take the chance to explore more about our animal friends? They too, deserve our love, attention, and care.
1. For Dog Lovers
2. For Cat Lovers
3. For Both Dog AND Cat Lovers
4. For Wildlife Lovers
---
For Dog Lovers
"A dog is a man's best friend" is a timeless expression that encapsulates just how much these furry canines mean to people across all ages and time. Lovable, loyal, protective, and cuddly, they show us joy and make us laugh through the highs and lows of life. They seem to know what we are thinking, they respond to what we say, and they are always there for us. Some of them even take it far beyond anything we can ever expect.
Here are some books for you to get to know some of the most inspiring doggies, their quirks and tempers, their human friends, and the moving stories and memories that they make with them.
By Peggy Schaefer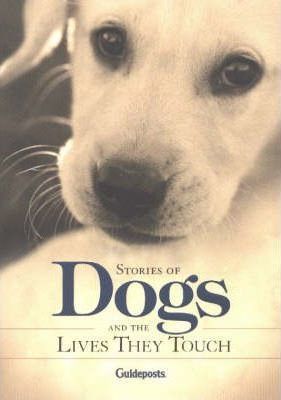 In Stories of Dogs: And the Lives They Touch, you will meet dogs who love unconditionally, who protect fearlessly, and who sometimes even forget that they are dogs. Drawn from the pages of the Guideposts magazine and the memoirs of loving dog owners, these stories are sometimes touching, sometimes humorous, and sometimes bittersweet. But all will touch the hearts of dog owners and dog lovers alike.
By John Grogan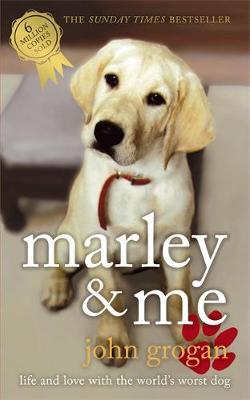 John and Jenny were just beginning their life together. They were young and in love, with a perfect little house and not a care in the world. Along comes Marley, mischievous, hyperactive and so unruly that he is expelled from obedience school. How could they possibly know that this incorrigible dog could teach them more about love for life than they could hope to teach him?
Marley & Me is a No.1 Sunday Times bestseller that tells the heartwarming tale of how a wiggly yellow fur ball of a puppy could grow into a barrelling, ninety-seven pound stramroller of a Labrador retriever who would prove that unconditional love comes in many forms. It has since become a major motion picture starring Jennifer Aniston and Owen Wilson.
By Nicholas Dodman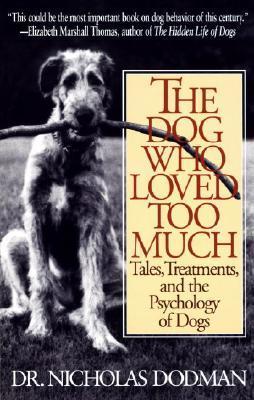 Do you have a problem pooch? What do you do with a dog who attacks the telephone whenever it rings? Or one who chases imaginary rabbits down imaginary holes?
In this warm, compassionate, entertaining, and very informative book, Dr. Nicholas Dodman, a premier veterinary behaviorists, tells real-life stories from his practice that illustrate his unique approach to correcting unwanted behaviors. By making key changes in a dog's diet, exercise regime, environment, and training, Dr. Dodman has been able to work wonders with even the most difficult problems. Utilising revolutionary discoveries in canine behaviorism and pharmacology, Dr. Dodman has given hope and help to owners whose only previous options were obedience schools, or if these failed - euthanasia. Whether you own a problem dog or just want to better understand the complex, intelligent mind of your canine companion, The Dog Who Loved Too Much is a book you won't want to miss.
By David Rosenfelt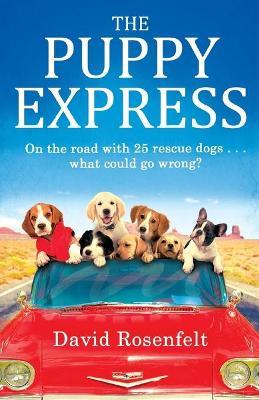 When David Rosenfelt and his family embarked on a roadtrip across the USA to their new home in Maine, he thought he had prepared for every eventuality. They had mapped out the route, brought 3 just-in-case SatNavs and had enough snacks to feed an army. There was just one tiny complication - they were travelling with 25 rescue dogs: a sure-fire recipe for chaos. But having devoted their lives to rehoming thousands of unwanted and unloved dogs, there was no way they could leave them behind.
With 9 volunteers, 3 motorhomes and several contingency plans, David and his very large, very hairy family set off on a journey that will test his patience and his sense of humour to the limits. The Puppy Express is a hilarious and uplifting tale of a canine cross-country adventure like no other; if David and his dogs make it to Maine in one piece, it will be a miracle!
---
For Cat Lovers
Always positioned on the opposite end of dogs, our feline friends can sometimes seem more difficult. We can perhaps venture to say that they have more of a "personality", or so to speak. But they can be just as cute, funny, friendly, loyal, wholesome, and snuggly - if they want to. Maybe they're just more independent, or more quiet and indirect in showing their affections. Maybe they just need more time and effort to open up and feel comfortable around us.
If you're a cat lover, or if you know a friend who's one, then these books are going to be purrfect for you.
By Kate Ledger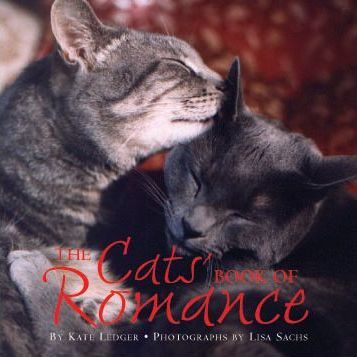 We usually turn to our friends for relationship savvy, but how often do we learn about love from our pets? Cats are particularly self-sufficient, for they don't seem to need love or anyone else. But the cats in this book can teach us valuable lessons about being a couple and living in harmony.
The Cats' Book of Romance offers wise advice illustrated with beautiful full-color photographs of two cats that nurture each other through good times and bad. Witness precious moments like a cat cradling a beloved ball of yarn, two cats sweetly nestled together, snoozing, two cats gazing awestruck into the distance, and one with a cat staring transfixed at an unsuspecting goldfish in a clear glass bowl. This book can make for a unique and creative belated Valentine's Day gift, an adorable bridal shower present, or even just a thoughtful memento.
By Grumpy Cat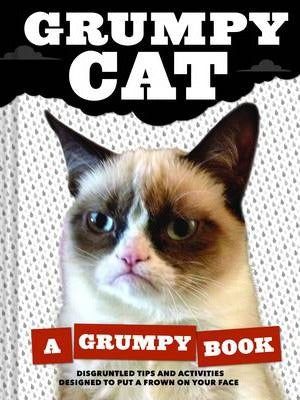 Featuring the sour expression (or epic feline frown?) of internet meme sensation Grumpy Cat, who has inspired legions of devoted fans and made even the grumpiest people around the world smile. With humorous games, puzzles, party advice, a recipe, even gift giving advice, in addition to memes, Grumpy Cat: A Grumpy Book celebrates the grouch in everyone and teaches the fine art of grumpiness and includes enough bad attitude to cast a dark cloud over the whole world.
Grumpy Cat (born April 4, 2012, real name Tardar Sauce) is a female cat who lives with Tabatha Bundesen. Her cat's permanently grumpy-looking face is apparently the result of feline dwarfism.
By Mugumogu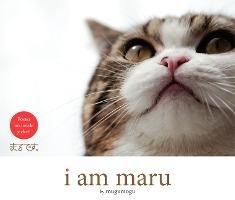 His videos have been viewed more than 80 million times around the world. He has a wildly popular blog frequently visited by insatiable fans. He's been talked about in Entertainment Weekly, The New York Times, and on The Colbert Report. And his videos have even received the YouTube Video Award at one point.
He is none other than Maru - the adorable feline who has taken the Internet and the world by storm! In Japanese, "Maru" means circle or round, a fitting name for this gorgeous male Scottish Fold cat who loves to charge and dive headfirst into cardboard boxes, drawers, and trashcans. Now, this beautiful picture book with text in English and Japanese written by Maru's owner introduces the sensation to legions of new followers. Filled with captivating photos of Maru in all his many phases (and containers), I Am Maru is the must-have keepsake for his fans and for every feline lover.
By Joseph Wood Crutch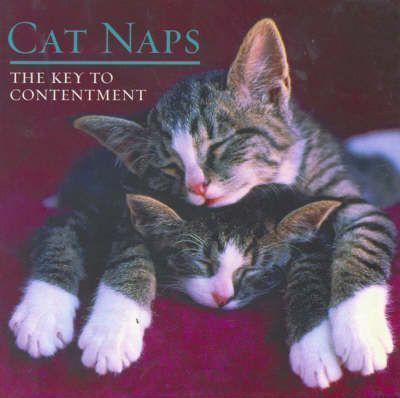 Every cat is a master when it comes to the art of relaxation. The sweet idleness of the kittens and cats pictured here embrace contentment, and remind us that few things in life are so important that they won't wait until after a good nap!
Cat Naps: The Key to Contentment serves as the perfect gift for those friends and loved ones who are overworked and overstressed. The delightful photography of kittens and cats dozing are accompanied with apt and amusing quotes from authors, philosophers, poets, and artists such as Oscar Wilde, Mae West, Benjamin Franklin, Virginia Woolf, Mohandas K Gandhi, and James Herriot.
---
For Both Dog AND Cat Lovers
In the end, whether you love dogs or cats, or if you can't decide and love them all, that's okay! While dogs and cats are famous for their rivalry, who's to say that they can't be friends? These following titles will prove most heartwarming for everyone, especially for all pet lovers and owners.
By J. Canfield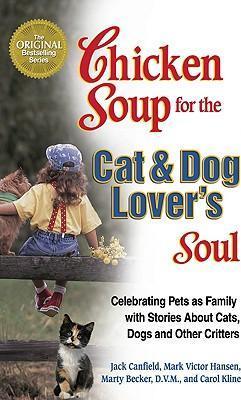 Chicken Soup for the Cat & Dog Lover's Soul speaks directly to the hearts of all whose lives have ever been changed by the love of a pet. This volume honours the unique and enduring love that people share with both cats and dogs. Sometimes joyous and amusing, other times poignant and inspiring, the stories in this collection celebrate those lovable furry, four-legged creatures that bring out the best in all of us, inspiring us to be happier, kinder, more understanding and more loving. Readers will discover that many of humanity's greatest heroes, healers and teachers are not humans at all, but those amazing cats and dogs that brighten all our lives.
By Jack Wintz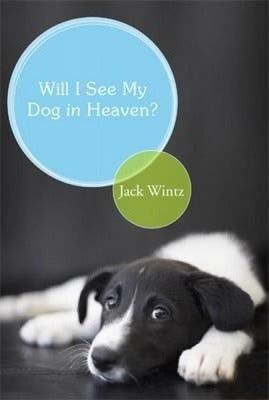 What do you think - will we see our dogs and cats in the hereafter? Does God's plan for eternity include the created nonhuman world? Franciscan friar and popular writer Father Jack Wintz brings a love for all creation and infectious enthusiasm to the serious task of exploring answers to these long-asked questions.
In Will I See My Dog in Heaven, Father Jack admits that no one really knows what God has in mind for us in the next life. But in 10 thoughtful chapters, he lines up evidence from the Scriptures, Christian tradition and liturgy, and the life and teachings of St. Francis of Assisi, that God desires all creatures (yes, including our beloved pets!) in the afterlife. May this book bring some solace and peace to all those in grief, and everyone else who have to send off their beloved furry companions someday.
---
For Wildlife Lovers
If you aren't a pet person, what would your favourite animal be, if any?
In this section, discover informative and colourful encyclopedias, ideal for the curious ones and those with an inner scientist in them, alongside true stories about ordeals and crises that test the relationship between humans and wildlife, and in turn nature in general.
By Charles Francis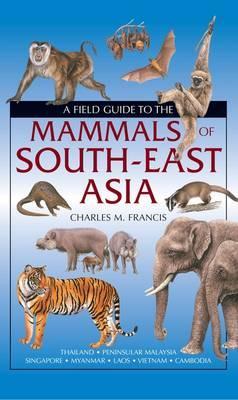 Beyond domestic dogs and cats, South-East Asia is one of the richest parts of the world in terms of mammals, with species new to science still being described on a regular basis. The first comprehensive guide to the mammals of this region, A Field Guide to the Mammals of South-East Asia, covers all the mammals recorded from mainland South-East Asia, from Myanmar through Thailand, Laos, Vietnam and Cambodia and south to Malaysia.
A detailed account with key identification characteristics, habitat and behaviour is included for each species, from large mammals such as big cats, the elephant, rhinoceroses and cetaceans, through bears, langurs and badgers, to bats, flying-foxes and rodents. Detailed line drawings amplify details of anatomy and other aspects. 72 magnificent specially commissioned colour plates by top wildlife artists show nearly 500 major species, and thumbnail maps give information on distribution.
By Ian Sinclair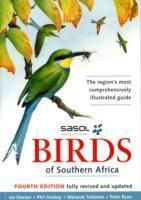 Are you perhaps a birdwatcher or bird lover?
First published in 1993, Sasol Birds of Southern Africa is one of the bestselling field guides on the African continent. This fourth edition has been rewritten and greatly improved, ensuring it remains the region's most comprehensively illustrated and trusted field guide.
In this edition, species accounts have been rewritten and now include group introductions; plates have been newly designed for ease of use and comparison; more than 380 new improved illustrations replace earlier ones; illustrations have simplified labels, pinpointing key differentiating features; distribution maps have been updated, showing the relative abundance of a species in the region, and also indicating resident or migrant status. Other features include calendar bars that show species' occurrence and breeding periods, as well as sonograms depicting the calls of difficult-to-distinguish birds that have distinctive calls.
By Benjamin Mee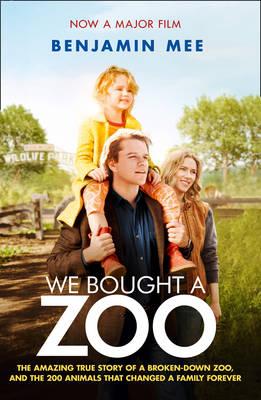 When Ben and his wife Katherine sold their small flat in Primrose Hill, upped sticks with their children, and invested their savings into a dilapidated zoo on the edge of Dartmoor, they were prepared for a challenge and a momentous change in all their lives. With over 200 exotic animals to care for - including an African lion, a wolf pack, a Brazilian tapir and a jaguar - Ben's hands, and those of his wife, children and tiny team of keepers, were full. What they weren't prepared for was Katherine's devastating second brain cancer diagnosis. Ben found himself juggling the daunting responsibilities of managing the park's staff and finances, while holding the bailiffs at bay and caring for his wife.
A moving and entertaining story of courage and a family's attempts to rebuild a zoo, and carry on after a tragic loss, We Bought a Zoo is an amazing true story about a young family, a broken down zoo, and the wild animals that changed their lives forever. Now a major motion picture starring Scarlett Johansson and Matt Damon, directed by Oscar-winning director Cameron Crowe.
By Antoinette Van De Water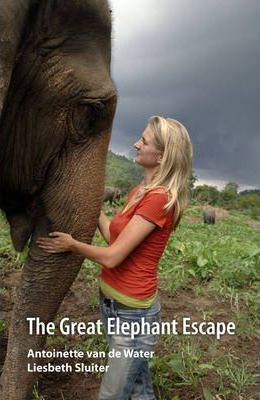 Street elephants are a common sight in Thailand. Some carry tourists on their backs, but most spend their days begging for food or money, urged on by their mahouts - their grooms and riders. The animals are often undernourished, in bad health, sleep next to garbage dumps, and walk along overcrowded highways with wounded feet.
In the green pastures of the Elephant Nature Park, a sanctuary in northern Thailand, traumatised elephants can recover and begin to enjoy life. Antointette van de Water worked as a volunteer in this park and, with the dream of getting every elephant off the street, started the a rescue project.
The Great Elephant Escape describes the liberation of two street elephants and their journey to the Elephant Nature Park. It is a breathtaking adventure through the world of flirtatious elephant traders, poor villagers, well-wishing monks, and angry animal-rights advocates.
---
Eager for more heartwarming stories about humans and animals? Or are you a big nature lover whose interests go beyond these lovable creatures? Look no further than our collection of Natural History titles, accessible via the button below!
With our book fair's Buy 2 Get 1 Free sitewide promotion, there's no better time than now to give some of these preloved books a new place to call home.