When Valentine's day was first recorded in the 14th century, lovers began the tradition of expressing love and admiration for each other. It's great that the tradition has been continued till today, but have you ever wondered why we don't have a day dedicated to loving ourselves? Interestingly enough, we often find it most difficult to love ourselves while being generous with our love for others, whether it be family, friends, or a romantic partner. For many, it takes time and practice to realise this, but self-love can bring a more satisfactory life as you learn that your happiness depends on you rather than someone else. Whether it be reading a feel-good book or focusing on your personal development, we hope that you gift yourself some time and love, and try being your own valentine of your own!
In this blog, we brought popular Personal Development titles to help you get started. From Popular Psychology to Gaining Confidence, we hope these make a good companion to your self-care journey!
Continue reading to find out more.
Browse by Goals:
1. Taking Care of Yourself & Healing
2. Spiritual Well-Being
3. Gaining Confidence
---
Taking Care of Yourself & Healing
The first step to taking good care of oneself is empowerment and encouragement. And the more you understand yourself and human behaviour, the easier it will be to be kind to yourself when you make mistakes. We hope that the following titles serve as an encouragement for good self-care and a guide to being happy.
By Amanda Palmer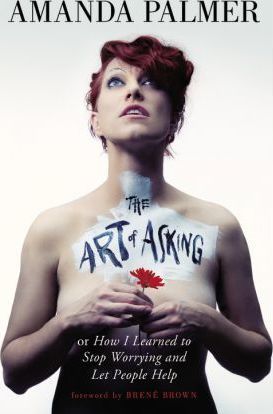 Rock star, crowdfunding pioneer, and TED speaker Amanda Palmer knows all about asking. Performing as a living statue in a wedding dress, she wordlessly asked thousands of passersby for their dollars. Even while Amanda is both celebrated and attacked for her fearlessness in asking for help, she finds that there are important things she cannot ask for-as a musician, as a friend, and as a wife. She learns that she isn't alone in this, that so many people are afraid to ask for help, and it paralyzes their lives and relationships. In this groundbreaking book, she explores these barriers in her own life and in the lives of those around her and discovers the emotional, philosophical, and practical aspects of The Art of Asking. This book may be a great inspiration for you to rethink asking, giving, and love.
By Gary Chapman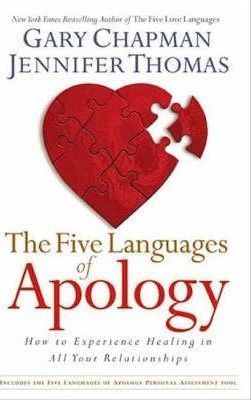 When you've hurt someone, all you want to do is make things right. Same thing if you've been wronged. But sometimes just saying or hearing, "Sorry," isn't enough. Relationships are fragile. And whether fractured by a major incident or a minor irritation, the ensuing emotions can often feel insurmountable preventing the relationship from moving forward or the offended from moving on. In order to make things right, something more than "sorry" is needed. #1 "New York Times" bestselling authors Gary Chapman and Jennifer Thomas have teamed up to deliver this groundbreaking study of how we give and receive apologies. It's not just a matter of will, but it's a matter of how you say, "I'm sorry" that ultimately makes things right with those you love. We hope this book helps you discover the art of apologies and how it can bring emotional healing, reconciliation and freedom.
By Peter F. Drucker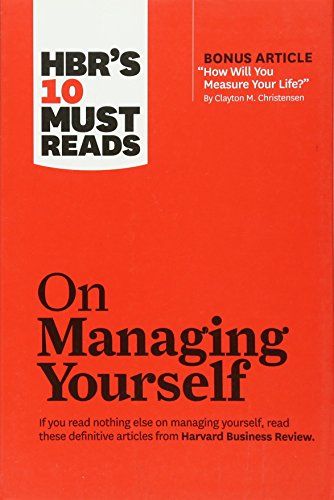 The path to your professional success starts with a critical look in the mirror. The author combed through hundreds of Harvard Business Review articles to select the most important ones to help you maximize yourself. HBR's 10 Must Reads on Managing Yourself will inspire you to: stay engaged throughout your 50+-year work life; Tap into your deepest values Solicit candid feedback; Replenish physical and mental energy; Balance work, home, community, and self; Spread positive energy throughout your organization; and Rebound from tough times. We hope this book helps you take the first step towards healing.
By Julie Morgenstern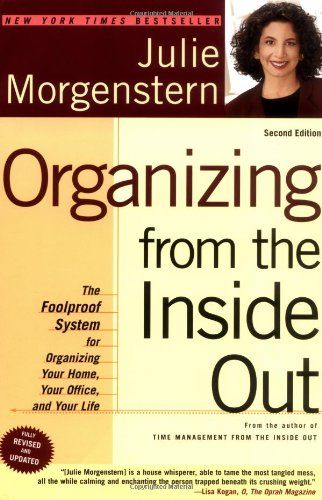 Drawing on her years of experience as a professional organizer, Morgenstern outlines a simple organizing plan that starts with understanding your individual goals, natural habits, and psychological needs, so that you can work with your priorities and personality rather than against them. Whether it's a refrigerator cluttered with leftover mystery meals, a generation's worth of family photographs, or the challenge of living or working with a disorganized person, Julie Morgenstern will show you how to handle it all. By tackling the deep-down needs and foundations of our feelings, this book can offer a detailed and effective guide.
By Andrew Matthews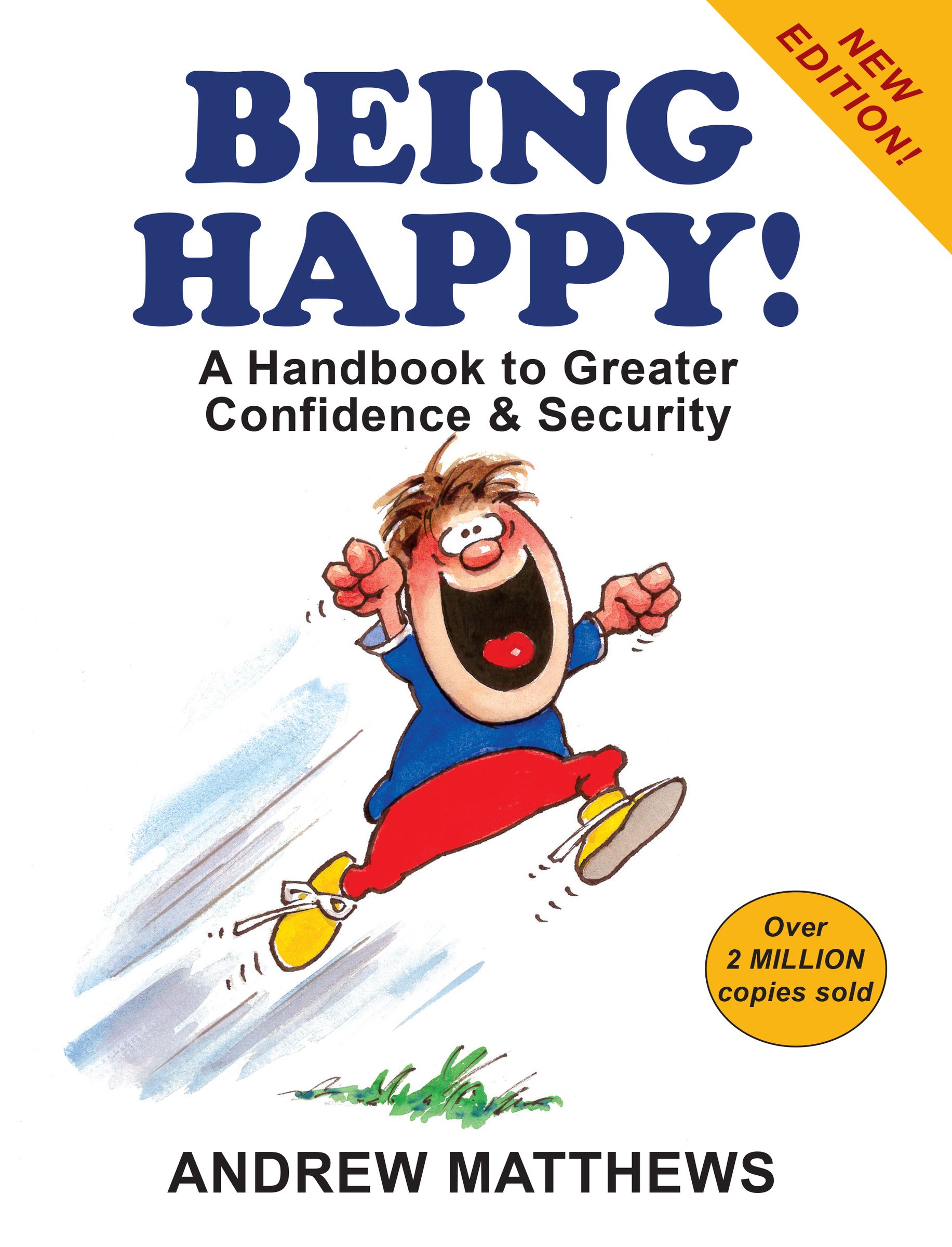 This is a highly motivational self-help book with a difference: it has been written with great sensitivity in order that everybody, both young and old, can easily understand themselves and become in every way happier. The author's writings cover many aspects of life, among them attitudes, confidence, luck, success, depression, humour, forgiveness and many more. The book draws on everyday experiences and attitudes to show how we can change things for the better by adopting new approaches to people and situations. Filled with positive answers and real-life examples, this book is a great handbook for greater confidence and security.
By Susan Taylor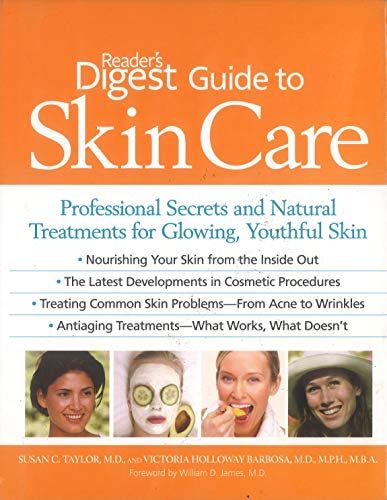 Your skin can reveal a lot about your general well-being, and your outside appearance often reflects what's going on inside. Reader's Digest Guide to Skin Care shows you how to nourish your skin, from eating your greens and drinking water to moisturizing and protecting yourself against the harmful rays of the sun. With chapters that range from "Your Skin and Your Health" to "Beauty and Skincare," you'll find a detailed guide about skincare and well-being. Don't wait to start taking good care of yourself!
---
Spiritual Well-Being
You probably know yourself and how to make yourself happy the best. But that alone sometimes doesn't seem enough to ensure spiritual well-being, especially if you're going through hurdles in life. We hope our top picks in spiritual well-being serves as a reminder and a roadmap for you to get back on track for happiness.
By Iyanla Vanzant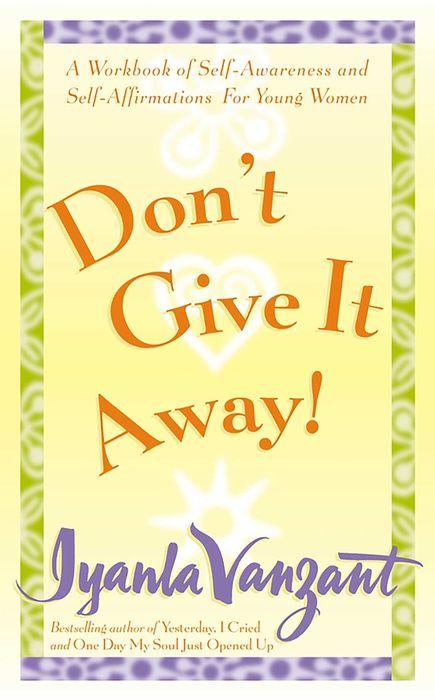 Today, Iyanla Vanzant is a bestselling author with her own business and a loving family. But it wasn't so long ago that she was a teenager–a sixteen-year-old mother and high school dropout on welfare. Iyanla knows that a young woman's journey can be lonely and hard. She remembers how difficult it is to put into words the way you feel, how it feels to want to be loved. Problems at home and at school are a natural part of every young woman's life, but understanding what to do with how you feel about your problems is the key to growing up. If you need affirmations, here's a little something to cheer you up. "You are special. You are precious. You are it!"
By Demi Lovato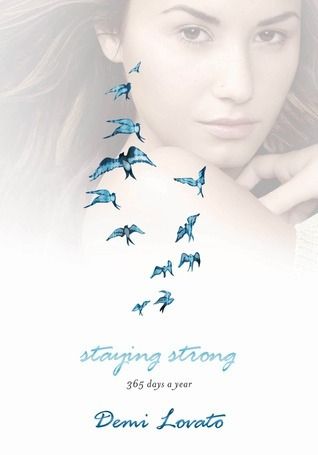 Demi Lovato wakes up each morning and affirms her commitment to herself–to her health, her happiness, her being. Those commitments are the bedrock of her recovery and her work helping other young people dealing with the issues she lives with every single day. Demi is also a young woman finding her way in the world. She has dealt deftly with her struggles in the face of public scrutiny, and she has always relied, not just on friends and family, but daily affirmations of her self-worth and value. Affirmations that steady her days and strengthen her resolve. Those affirmations have grown into Staying Strong, a powerful 365-day collection of Demi's most powerful, honest, and hopeful insights. As you find a new quote each day of reading this book, we hope it allows some space for self-reflection and well-being.
By Florence Littauer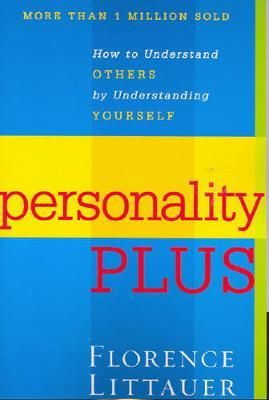 In Personality Plus, Florence Littauer gives you valuable insight for appreciating your one-of-a-kind, God-given personality. She includes a Personality Profile test that reveals how your unique blend of traits affects your emotions, work performance, and relationships. Through humorous anecdotes and straightforward counsel, Personality Plus guides you to improve upon your strengths and correct your weaknesses. This engaging book also provides keys to understanding those around you. You'll learn how to accept–and even enjoy–the traits that make each of us so different. If you are struggling with insecurity, this book may be your starting point to change your life for the better.
By David Brooks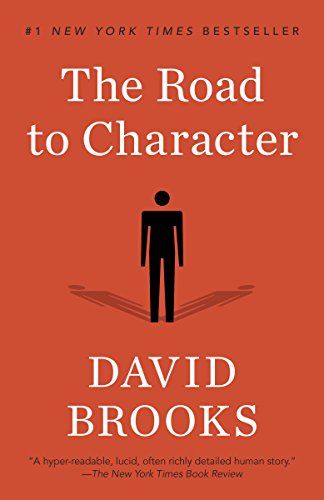 Our culture tells us to strive for wealth and status, we are rewarded when we are goal-oriented and self-promote. But does this erode our ability to create meaningful inner lives?
David Brooks looks to some of the world's greatest thinkers and leaders and found out that what they all understood was a simple but counterintuitive truth: in order to fulfil yourself, you must learn how to forget yourself.
By Spencer Johnson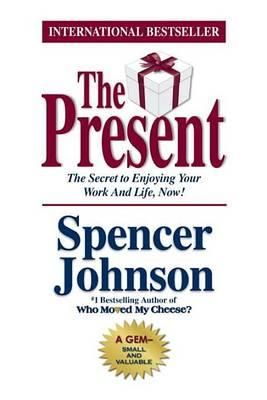 The Present is an engaging story of a young man's journey to adulthood, and his search for the present, a mysterious and elusive gift he first hears about from a great old man. This present, according to the old man, is 'the best present a person can receive.' The young man embarks on a tireless search for this magical gift that holds the secret to his personal happiness and business acumen. It is only after the young man has searched high and low and given up his relentless pursuit that he relaxes and discovers The Present–and all the promises it offers. The Present will help you focus on what will make you happy and successful in your work and in your personal life. Like the young man, you may find that it is the best gift you can ever give yourself.
---
Gaining Confidence
Now that you started your first step towards self-care and encouragement, why not take a step further and strive for the best version of yourself? Confidence can't be gained overnight, but reading can certainly help. Find our top picks below.
By Nick Vujicic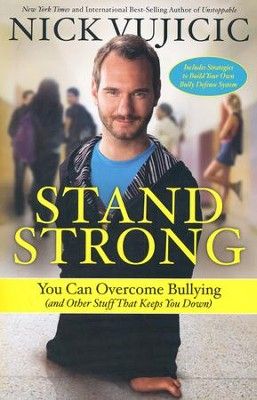 With no arms, no legs, and no defense, Nick Vujicic has experienced bullying of all kinds for being "different." He knows what it feels like to be picked on and pushed around. But Nick learned that he doesn't have to play the bully's game–and neither do you. No bully can define who you are, and in Stand Strong, Nick shows how you too can overcome and rise above bullying. Are you facing the unwanted attention of a bully? You can stand up to the challenge because you have greater power over your feelings and your life than you may think. Start anew with a newfound confidence today with Stand Strong.
By Malcolm Gladwell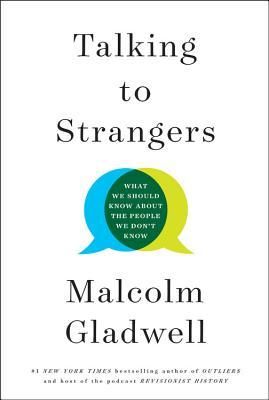 Talking to Strangers is a classically Gladwellian intellectual adventure, a challenging and controversial excursion through history, psychology, and scandals taken straight from the news. Something is very wrong, Gladwell argues, with the tools and strategies we use to make sense of people we don't know. And because we don't know how to talk to strangers, we are inviting conflict and misunderstanding in ways that have a profound effect on our lives and our world. In his first book since his #1 bestseller David and Goliath, Malcolm Gladwell has written a gripping guidebook for troubled times. It's not easy to deal with misunderstandings, but this book could provide you with the wisdom and confidence you need.
By Dale Carnegie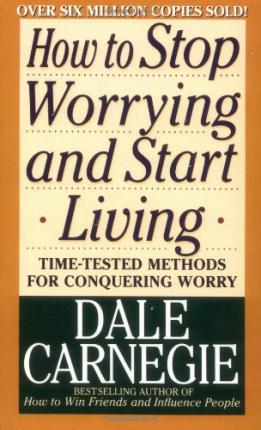 From the best-selling author of How to Win Friends and Influence People, comes another gem! Carnegie claims that he wrote this book because he was "one of the unhappiest lads in New York", and wanted to figure out how to stop himself from worrying. In this book, find a set of practical formulas you can put to work today to help you to overcome your habit of worrying and gain confidence.

By Brendon Burchard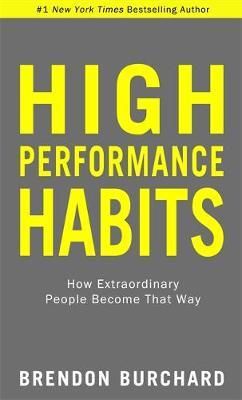 Why do some individuals and teams succeed more quickly than others and sustain that success over the long term? Of those who pull it off, why are some miserable and others consistently happy on their journey? What motivates people to reach for higher levels of success in the first place, and what practices help them improve the most? It turns out that just six deliberate habits give you the edge. Anyone can practice these habits and, when they do, extraordinary things happen in their lives, relationships, and careers. Whether you want to get more done, lead others better, develop skills faster, or dramatically increase your sense of joy and confidence, the habits in this book will help you achieve it. If you are looking for practical advice that you can implement right now, this book is for you.
By Dan Ariely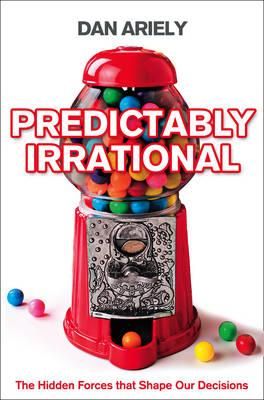 Why is everything relative, even when it shouldn't be? How do our expectations influence our actual opinions and decisions? In this astounding book, behavioural economist Dan Ariely cuts to the heart of our strange behaviour, demonstrating how irrationality often supplants rational thought and that the reason for this is embedded in the very structure of our minds. Ariely shows that we can make better decisions in business, in matters of collective welfare, and in our everyday lives from drinking coffee to losing weight, buying a car to choosing a romantic partner. There is nothing more assuring than owning your decisions and being confident of them. This book can help you get started.
---
Have you found books that speak to you? Want to find more similar titles? We got you! Click below to explore our entire collection of Personal Development books. Shop on February 18-20 to enjoy Buy 1 Get 1 Free promotion.