Can't get enough of Single's Inferno? Looking for something else to binge on? Delve into the light reads and entertainment titles and find your next favourite hobby. Whether you are interested in keeping up with a pop star or a celebrity's life or are looking for books that will give you a break from school, work, or responsibilities, here are some titles to get you started.
Whether you are a fan of Keeping Up with the Kardashians, or The Ellen DeGeneres Show, or just love reading about timeless legends of the entertainment industry like Freddie Mercury of Queen, the following recommendations are for you to find your sweet spot in reading for entertainment.
And for those of you who don't like reading yet, we picked the best light reads to get the first step into the world of endless enjoyment and opportunities. Grab these books and find your next favourite entertainment.
Read along to find out more!
Browse by Category:
1. Light Reads
2. Entertainment - Celebrities
3. Entertainment - Music & Films
---
Light Reads
For irregular readers, the idea of finishing a thick book in itself may be daunting. I hope the following book recommendations can change the stereotype! While some may read to get something useful out of their time, that does not always have to be the case. Immersing yourselves in the light read just for the sake of enjoyment may be worth a hundred times of your leisure time. Check out our top picks in the entertaining titles, and you might just come back for more!
By S. E. Grove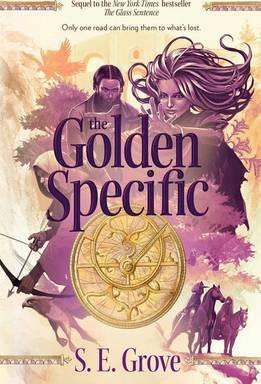 The events of The Glass Sentence transformed the world, as well as the life of fourteen year old Sophia Tims. Since then she's continued searching for clues to her parents' disappearance, combing Boston's archives and libraries. Across the country, her friend Theo is searching, too. When Sophia learns that her mother's diary and the story of her parents' fate is in a distant archive, she makes a split second decision and sets off with an almost complete stranger on a sea voyage to a place where she knows no one. Weeks later, Theo returns to Boston and immediately sets off on a new voyage of his own. Written in alternating voices and studded with extracts from Minna Time's diary, this book is filled with all manner of wonders and the startlingly new kinds of maps. If you are an adventure-lover, you will love this book.
By James Dashner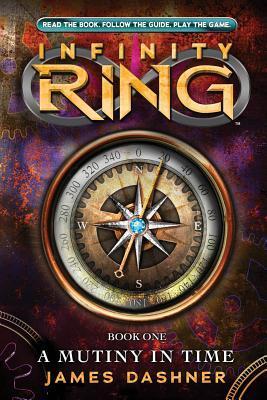 History is broken, and three kids must travel back in time to set it right! When best friends Dak Smyth and Sera Froste stumble uon a secret of time travel–a hand-held device known as the Infinity Ring–they're swept up in a centuries-long secret war for the fate of mankind. Recruited by the Hystorians, a secret society that dates back to Aristotle, the kids learn that history has gne disastrously off course. Now it's up to Dak, Sera and teenage Hystorian-in-training Riq to travel back in time to fix the Great Breaks... and to save Dak's missing parents while they're at i. First stop: Spain, 1492, where a sailor named Christopher Columbus is about to be thrown overboard in a deadly mutiny. Immersing in this perilous read will draw you in for the next books in the series.
By Philippa Gregory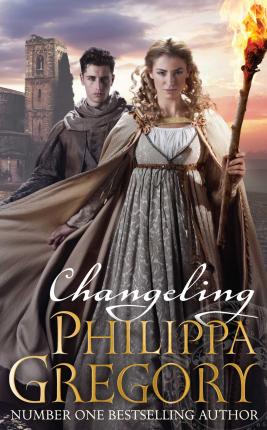 The year is 1453, and all signs point to it being the end of the world. Accused of heresy and expelled from his monastery, handsome seventeen-year-old, Luca Vero, is recruited by a mysterious stranger to record the end of times across Europe. Commanded by sealed orders, Luca is sent to map the fears of Christendom, and travel to the very frontier of good and evil. Seventeen-year-old Isolde, a Lady Abbess, is trapped in a nunnery to prevent her claiming her rich inheritance. As the nuns in her care are driven mad by strange visions, walking in their sleep, and showing bleeding wounds, Luca is sent to investigate and all the evidence points to Isolde's criminal guilt. Outside in the yard they are building a pyre to burn her for witchcraft... A mix of fantasy and historical fiction, this book is perfect for those looking for a captivating and exciting read.
By Julie Murphy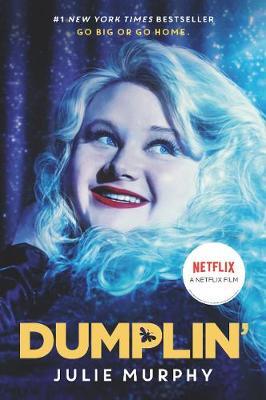 With her all-American beauty best friend, Ellen, by her side, things have always worked... until Will takes a job at Harpy's, the local fast-food joint. There, she meets Private School Bo, a hot former jock. Will isn't surprised to find herself attracted to Bo. But she is surprised when he seems to like her back. Instead of finding new heights of self-assurance in her relationship with Bo, Will starts to doubt herself. So she sets out to take back her confidence by doing the most horrifying thing she can imagine: entering the Miss Clover City beauty pageant-along with several other unlikely candidates-to show the world that she deserves to be up there as much as any girl does. If you are looking for a feel-good young adult title, this book is for you!
By Jennifer Mathieu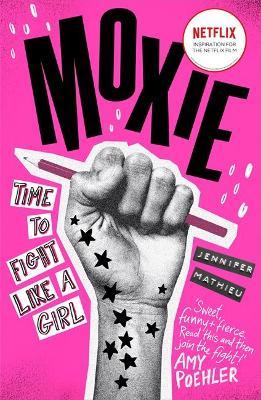 Vivian Carter is fed up. Fed up with her high school teachers who think the football team can do no wrong. Fed up with sexist dress codes, hallway harassment and gross comments from guys during class. But most of all, Viv Carter is fed up with always following the rules. As Viv forges friendships with other young women across the divides of cliques and popularity rankings, she realises that what she has started is nothing short of a girl revolution... while being a fun and exciting read, Moxie conveys important messages about stereotypes, secrets and standing up for gender equality.
By Julia Quinn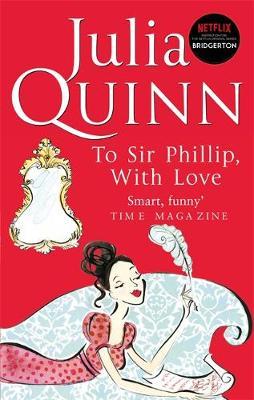 Eloise Bridgerton couldn't marry a man she had never met! But before she knew it, she was in a hired carriage in the middle of the night, on her way to meet the man she hoped might be her perfect match. Except . . . he wasn't. Her perfect husband wouldn't be so moody and ill-mannered, and while Phillip was certainly handsome, he was rough and rugged, and totally unlike the London gentlemen vying for her hand. But when he smiled... and when he kissed her... the rest of the world simply fell away. Could this imperfect man be perfect for her? Find out more on the link above.
---
Entertainment - Celebrities
Do you keep up with the hottest news of the entertainment industry today? Have you ever wondered how and why celebrities became the star they are today? Learn more about the lives of celebrities through their voices in memoirs and autobiographies.
By Amy Poehler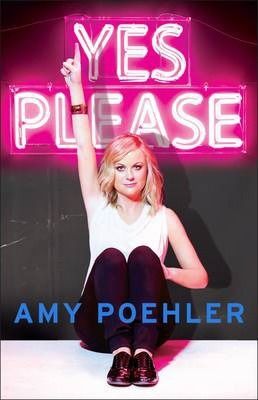 In Amy Poehler's highly anticipated memoir, Yes Please, she offers up a big juicy stew of personal stories, funny bits on sex and love and friendship and parenthood and real life advice (some useful, some not so much). Powered by Amy's charming and hilarious, biting yet wise voice, this is a book full of words to live by. What's a better way to get life advice than reading a memoir full of fun, personal stories?
By Ellen DeGeneres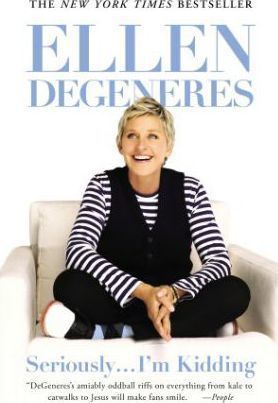 "I've experienced a whole lot the last few years and I have a lot to share. So I hope that you'll take a moment to sit back, relax and enjoy the words I've put together for you in this book. I think you'll find I've left no stone unturned, no door unopened, no window unbroken, no rug unvacuumed, no ivories untickled. What I'm saying is, let us begin, shall we?"
If you enjoyed Ellen's talk shows as much as I have, you will enjoy reading about her. Hear her out in her uniquely casual voice!
By Felicia Day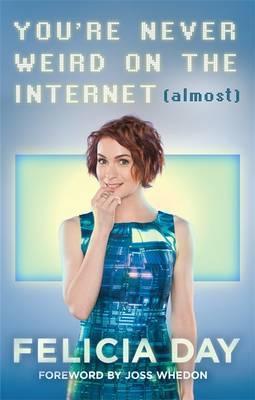 After growing up in the south where she was 'homeschooled for hippie reasons', Felicia moved to Hollywood to pursue her dream of becoming an actress and was immediately typecast as a crazy cat-lady secretary. But Felicia's misadventures in Hollywood led her to produce her own web series, own her own production company and become an Internet star. Hilarious and inspirational book is proof that everyone should embrace what makes them different and be brave enough to share it with the world, because anything is possible now. Even if you don't know Felicia, her book is worth giving a read for its message.
By David Mitchell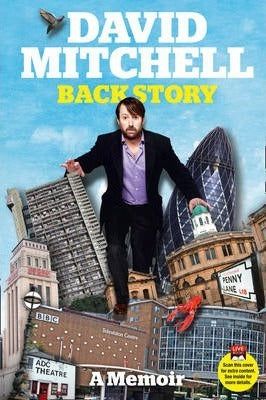 David Mitchell, who you may know for his inappropriate anger on every TV panel show except Never Mind the Buzzcocks, his look of permanent discomfort on C4 sex comedy Peep Show, his online commenter-baiting in The Observer or just for wearing a stick-on moustache in That Mitchell and Webb Look, has written a book about his life.
---
Entertainment - Music & Films
We can't talk about entertainment without mentioning music and films. The following recommendations will be perfect if you are looking for new inspiration for your time off work or school. Below, you will find suggestions of the famous films as well as books that got adapted to TV series. Let us bring your next favourite entertainment while you sit back and relax!
By Owen Williams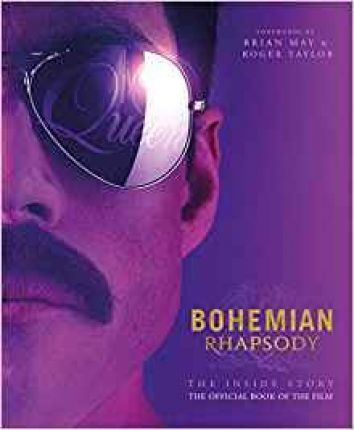 The book tells Queen's fascinating journey through the movie Bohemian Rhapsody and includes photographs and biographies of band members and their entourage, including Freddie Mercury, Brian May, Roger Taylor, John Deacon, Jim Beach, Paul Prenter, Mary Austin, John Reid and more. Picture-heavy, Bohemian Rhapsody: The Inside Story includes behind-the-scenes photographs and movie stills as well as images of the band from the 1970s to the 1990s. The author shares how the story, events, music, props and costumes were developed for the film. If you enjoyed the movie Bohemian Rhapsody or are a fan of Freddie Mercury, this book is for you!
By Steven Jay Schneider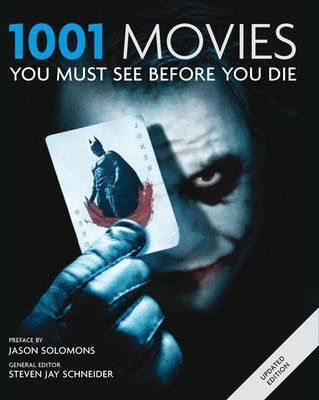 This book is the definitive guide to everything you need to know about must-see movies, from the films you shouldn't have missed the first time around, to the films you can see again and again. Expert critics in each genre of film, from romance to horror and sci-fi, have painstakingly included, revised, cut and added films to bring the must-watch list bang up-to-date for 2009. They will tell you exactly why these films deserve inclusion in this definitive illustrated list, about their conception and development, and even about the most famous pieces of memorabilia associated with them. This is a perfect recommendation for those of you looking for the next Single's Inferno to binge watch.
By Lemony Snicket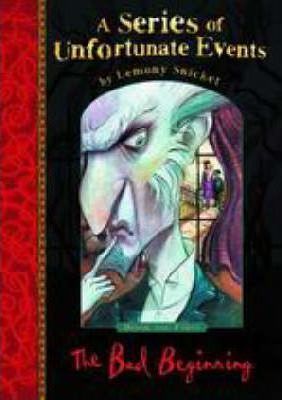 In the tradition of great storytellers, from Dickens to Dahl, comes an exquisitely dark comedy that is both literary and irreverent, hilarious and deftly crafted. Never before has a tale of three likeable and unfortunate children been quite so enchanting, or quite so uproariously unhappy. Now a Netflix series, this eventful series of books will win many's curious hearts to continue reading onto the next book and the next.
By Jay Asher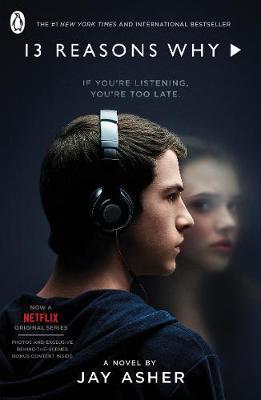 You can't stop the future. You can't rewind the past. The only way to learn the secret . . . is to press play. Clay Jensen returns home from school one day to find a mysterious box with his name on it, outside his front door. Inside he discovers a series of cassette tapes recorded by Hannah Baker–his classmate and crush.
Only, she committed suicide two weeks earlier. On the first tape, Hannah explains that there are 13 reasons why she did what she did–and Clay is one of them. If he listens, Clay will find out how he made the list–what he hears will change his life forever... Adapted into Netflix series and loved by millions, Thirteen Reasons Why may be your next favourite book.
By Jenny Han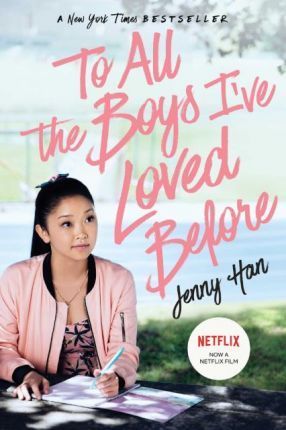 What if all the crushes you ever had found out how you felt about them... all at once? Sixteen-year-old Lara Jean Song keeps her love letters in a hatbox her mother gave her. They aren't love letters that anyone else wrote for her; these are ones she's written. One for every boy she's ever loved–five in all. When she writes, she pours out her heart and soul and says all the things she would never say in real life, because her letters are for her eyes only. Until the day her secret letters are mailed, and suddenly, Lara Jean's love life goes from imaginary to out of control. If you ever had a crush on someone, this will be a fun read. And if you want more, you can always watch its adapted film.
---
Browse our entire entertainment collection through the link below. Don't miss the chance to enjoy Buy 1 Get 1 Free Promotion only from February 18-20!