For our younger loved ones, the new year may signal the coming of a common yet challenging rite-of-passage: going to a new school. No matter the age, starting anew in an unfamiliar environment can often feel both exciting and stressful.
That's why we're recommending titles will make good companions for all the new kids out there: 5 books for kids beginning their journey at primary or elementary school, 5 for those heading for secondary or middle school, and another 5 for those bound for high school or college life in the near future.
For the Primary / Elementary School Kids
For the Secondary / Middle Schoolers
For the High School / College Freshies
---
For the Primary / Elementary School Kids
Do you still remember that first time when you discovered one of those special books that stole your eyes away? What better time to introduce the joy of reading to the youngest ones in the family than their first few days in school? Perhaps they'll be so engrossed in some of these stories that they'll forget all about being stressed for school!
Arnold Lobel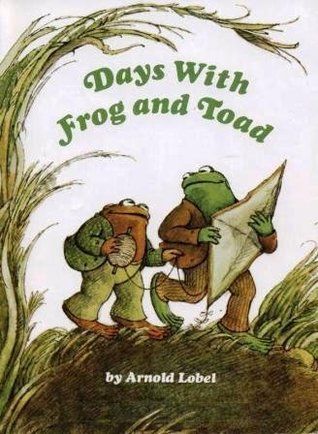 In facing the uncertainty of an unfamiliar environment, friendship with another is the quickest and most meaningful way to navigate. This is what Arnold Lobel's award-winning Frog and Toad stories are about, and Days with Frog and Toad is no different. Geared towards younger readers, this book teaches the importance of mutual care, support, empathy, and just as importantly, having fun together.
Suitable for ages 6 to 8, or kids who read on their own but still need a little help.
By Lauren Child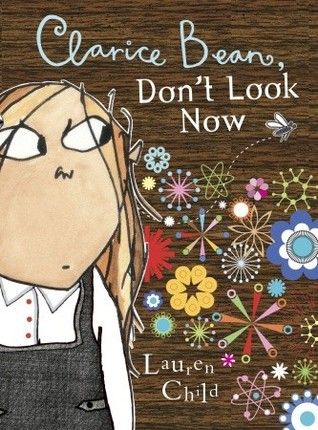 What if A? What if B? C...?
Yet it's the worry you hadn't even thought to worry about that should worry you the most. At least that's how it looks to Clarice Bean, who has been writing her worries in a notebook - things like Worry no. 1: infinity, or Worry no. 3: change. And now her worst never-imagined worry has happened - her utterly best friend is moving away forever.
Created by Children's Laureate Lauren Child, Clarice Bean, Don't Look Now is a witty and engaging story about childhood worries, unwanted changes and finding friendships in the most surprising places. A good antidote to the worry bugs bothering any kid on their first day at school.
Suitable for ages 8 to 10.
By Jerry Craft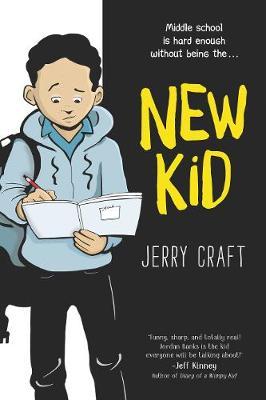 Winner of the Newbery Medal, Coretta Scott King Author Award, and Kirkus Prize for Young Readers' Literature, author-illustrator Jerry Craft's New Kid is a timely, honest graphic novel about starting over at a new school where the struggle to fit in is real. A story great for those who are not a child anymore, yet not quite a teenager either.

Jordan Banks is a boy who loves drawing cartoons. But instead of sending him to the art school of his dreams, Jordan is enrolled into a prestigious private school known for its academics, where he is one of the few kids of colour in his entire cohort. Can Jordan learn to navigate his new school culture while keeping his neighborhood friends and staying true to himself?
Suited for ages 8 to 12.
By Laura Ingalls Wilder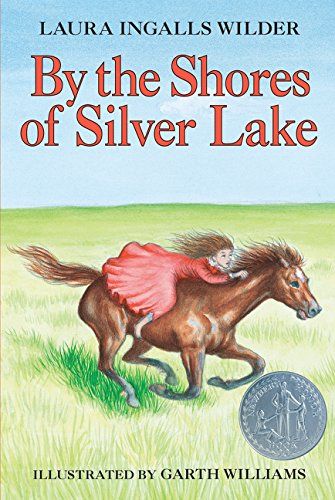 Sometimes, young kids must face changes much bigger than themselves. This one is dedicated to those who have to adapt to a new school life due to relocation.
Based on the real-life adventures of Laura Ingalls Wilder, By the Shores of Silver Lake follows the American pioneer's childhood. Laura's family moves from their little house on the banks of Plum Creek to the wilderness of the unsettled Dakota Territory. Here, her father works on the new railroad until he finds a homestead claim that is perfect for their new little house. Laura takes her first train ride as she, her sisters, and their mother come out to live with their father on the shores of Silver Lake. After a lonely winter in the surveyors' house, Laura's father puts up the first building in what will soon be a brand-new town on the beautiful shores of Silver Lake. The Ingallses' covered-wagon travels are finally over.
This heartwarming, unforgettable story of a loving family is best suited for children aged 8 to 12.
By John Stephens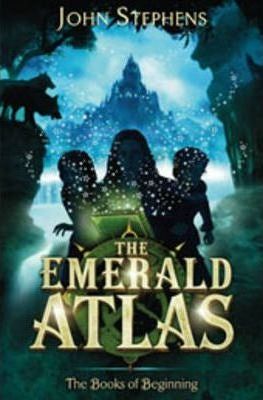 Or perhaps what the young ones need on their first days of school is the space to run wild with their imagination! If that sounds like the kid in your family, try the enchanting story of The Emerald Atlas. Full of humour, action, and magic, it's perfect for fans of series such as Harry Potter, Narnia, A Series of Unfortunate Events, and even His Dark Materials.
Taken from their beds one frozen night, Kate, Michael and Emma went on growing up in a string of miserable orphanages, and all memories of their parents have faded to a blur after ten years. Arriving at Cambridge Falls, the children quickly realise there is something different about this place - and Kate feels sure she has seen the dark, crooked house before. As they explore, they discover an old, empty leather book. The moment they touch it, an ancient magical prophecy is set irrevocably in motion.
Recommended for ages 8 to 12.
---
For the Secondary / Middle Schoolers
It's that period feared by all parents and for good reason. In this period of transition and rapid growth, teenagers often turn inward and become much more conscious of their surroundings and the people around them. They require guidance, yet often they rather figure things out on their own. Here are some titles that may prove relatable for these guys as they step into their new schools and quite literally, their first days of adolescence.
By Christopher Paolini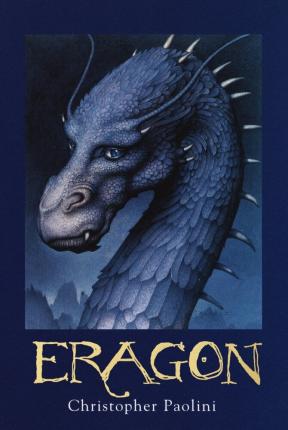 When fifteen-year-old Eragon finds a polished blue stone in the forest, he thinks it is the lucky discovery of a poor farm boy. But when the stone brings a dragon hatchling, Eragon soon realizes he has stumbled upon a legacy nearly as old as the Empire itself. His simple life is shattered overnight and, gifted with only an ancient sword, a loyal dragon, and sage advice from an old storyteller, Eragon is soon swept into a dangerous tapestry of magic, glory, and power.
Eragon promises an epic adventure and elaborate worldbuilding fit for those craving an escape from the mundane of real life. It is the first installment to The New York Times bestselling series of The Inheritance Cycle, which has sold over 35 million copies and is an international fantasy sensation.
Suited for ages 13 and up.
By James Dashner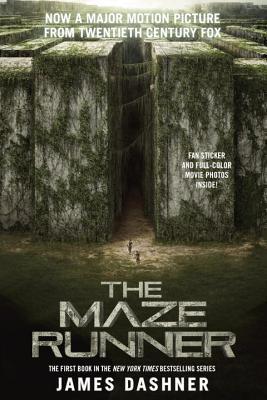 Being a new kid at this age sometimes means absolute chaos and confusion, in more ways than one. This is exactly what The Maze Runner opens with: Thomas, the protagonist, wakes up in a lift, with the only thing he can remember being his name. He's surrounded by strangers - boys whose memories are also gone. Outside the towering stone walls that surround where they live is a limitless, ever-changing maze. It's the only way out - and no one's ever made it through alive. Who's Thomas? Who are these boys, and what's out there? There's a lot of "figuring out" to be done.
Best for teens aged 13 and above.
By Veronica Roth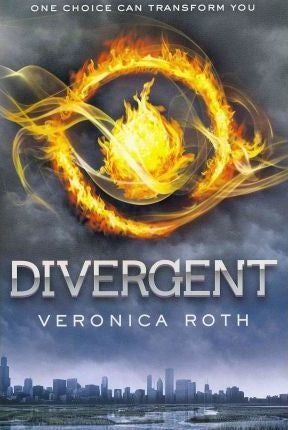 In a future, dystopian Chicago, sixteen-year-old Beatrice Prior must choose among five predetermined factions - Candor (the honest), Abnegation (the selfless), Dauntless (the brave), Amity (the peaceful), and Erudite (the intelligent) - to define her identity for the rest of her life, a decision made more difficult when she discovers that she is an anomaly who does not fit into any one group.
For adolescents, whose personalities are more or less malleable during their search for identity, Divergent offers an intriguing world and big questions for them to think about. Are humans meant to exist for the sake of society, or should society change for the sake of humans? What can one do when deviance from societal norms is not condoned, even punishable by death?
Recommended for ages 13 and up.
By Richelle Mead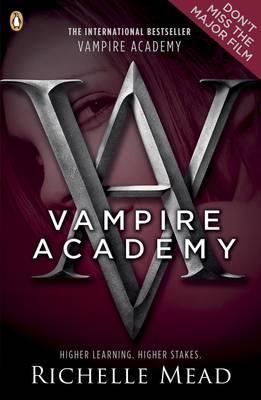 Questions and concerns of social standing, love, and friendship, frequently the preoccupation of teenagers, are explored in Vampire Academy.
Lissa Dragomir is a mortal vampire. She must be protected at all times from the fiercest and most dangerous vampires of all - the ones who will never die. Rose Hathaway is Lissa's best friend and her bodyguard. Although being students at St. Vladimir's Academy, a hidden boarding school where vampires are educated in the ways of magic to protect them, the girls had been on the run for two years. Now however, they've been dragged back inside its iron gates - the very place where they're most in danger. Lissa and Rose must survive a world of forbidden romances, a ruthless social scene and terrifying night-time rituals.
Suitable for ages 13 and above.
By John Boyne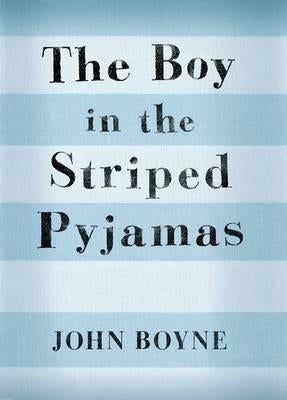 Berlin 1942. When Bruno returns home from school one day, he discovers that his belongings are being packed in crates. His father has received a promotion and the family must move from their home to a new house far far away, where there is no one to play with and nothing to do. A tall fence running alongside stretches as far as the eye can see and cuts him off from the strange people he can see in the distance. While exploring his new environment, Bruno meets another boy whose life and circumstances are very different to his own, and their meeting results in a friendship that has devastating consequences.
John Boyne's The Boy in the Striped Pyjamas is a work of historical fiction, specifically a Holocaust fable. It's a timely book for those beginning to ponder and question about the world and society around them, including the darker sides that have been hidden from view.
Recommended for teens aged 15 and above for better sensitivity and appreciation for the material discussed in the narrative.
---
For the High School / College Freshies
The older kids in the family will likely already have a long reading list thanks to school, but it doesn't mean they have to give up reading for their own sake. If anything, having a good book as a personal reading companion may just help put their mind at ease as they embark on their high school or college lives, confronting first loves, drinking parties, and other things that come with adulting.
By Kody Keplinger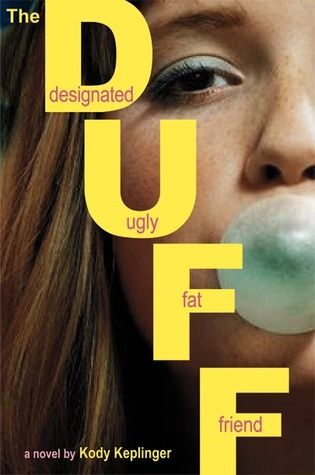 Bianca Piper may not be the prettiest girl in her high school, but she has a loyal group of friends, a biting wit, and a spot-on BS detector. She's also way too smart to fall for the charms of man-slut and slimy school hottie Wesley Rush, who calls Bianca the Duff ("Designated Ugly Fat Friend") of her crew. But things aren't great at home and Bianca, desperate for a distraction, ends up in a closeted enemies-with-benefits relationship with him. It turns out Wesley isn't such a bad listener, and his life is pretty screwed up, too. Suddenly Bianca realises with absolute horror that she's falling for the guy she thought she hated more than anyone.
The Duff is an irreverent and irresistible New York Times bestselling romance that confronts us with our social insecurities but also a reminder that often, there are others around who feel the same too.
By Lev Grossman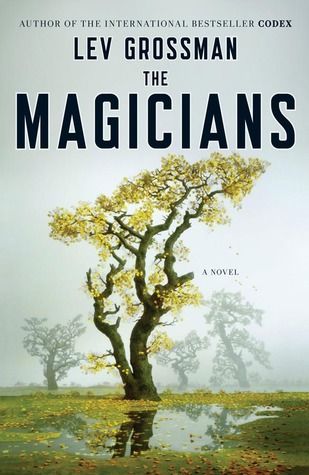 A thrilling and original coming-of-age novel, The Magicians is often likened to Harry Potter but for the adults. Quentin Coldwater, the protagonist, has always been on the outside looking in. He's awkward, unsure, and overthinks everything.
Like everyone else, magic isn't real to him until he finds himself admitted to a very secretive and exclusive college of magic in upstate New York. There he indulges in joys of college - friendship, love, sex, and booze - and receives a rigorous education in modern sorcery. But magic doesn't bring the happiness and adventure Quentin thought it would until post-graduation, where he and his friends stumble upon a secret that sets them on a remarkable journey. But their journey turns out to be darker and more dangerous than they'd imagined. Even in a world where magic is reality, good and evil aren't black and white, and power comes at a terrible price.
By Sara Gruen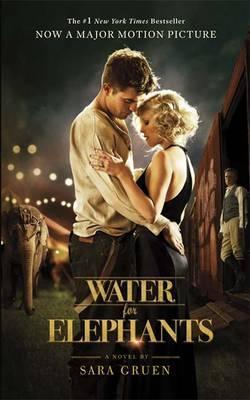 Sometimes, the world and people around us can feel strange at best, and at its worse cruel and inhumane. This sense of disillusionment likely accompanies many of those who are adulting.
When Jacob Jankowski, recently orphaned and suddenly adrift, jumps onto a passing train, he enters a world of freaks, grifters, and misfits - the Benzini Brothers Most Spectacular Show on Earth - a second-rate travelling circus struggling to survive during the Great Depression, making one-night stands in town after endless town. A veterinary student who almost earned his degree, Jacob is put in charge of caring for the circus menagerie. It is there that he meets Marlena, the beautiful young star of the equestrian act, who is married to August, the charismatic but twisted animal trainer. He also meets Rosie, an elephant who seems untrainable until he discovers a way to reach her.
Water for Elephants is illuminated by a wonderful sense of time and place. It tells a story of a love between two people that overcomes incredible odds in a world in which even love is a luxury that few can afford.
By Rainbow Rowell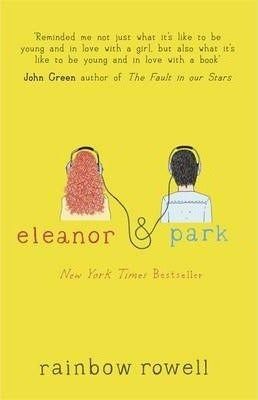 Eleanor is the new girl in town, and she's never felt more alone. All mismatched clothes, mad red hair and chaotic home life, she couldn't stick out more if she tried. Then she takes the seat on the bus next to Park. Quiet, careful and - in Eleanor's eyes - impossibly cool, Park's worked out that flying under the radar is the best way to get by. Slowly, steadily, through late-night conversations and an ever-growing stack of mix tapes, Eleanor and Park fall in love. They fall in love the way you do the first time, when you're 16, and you have nothing and everything to lose.

Set over the course of one school year in 1986, Eleanor & Park is funny, sad, shocking and true - an exquisite nostalgia trip for anyone who has never forgotten their first love.
By Becky Chambers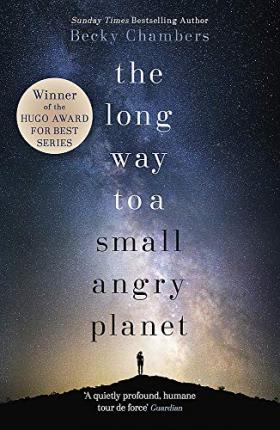 When Rosemary Harper joins the crew of the Wayfarer, she just wanted a small, quiet spot to call home for a while, adventure in far-off corners of the galaxy, and distance from her troubled past. But Rosemary isn't the only person on board with secrets to hide, and the crew will soon discover that space may be vast, but spaceships are very small indeed. Life on board is more or less peaceful until the crew is offered the job of a lifetime: the chance to build a hyperspace tunnel to a distant planet. They'll earn enough money to live comfortably for years... if they survive each other and the long trip.
Social relations only seem to become more complicated and that much harder to tread as we grow older. But in The Long Way to a Small, Angry Planet, we are shown how peaceful, understanding, and respectful coexistence is very much possible in reality - if we truly want it.
---
Still feeling those butterflies in your stomach? Or rather, still feeling them for your younger loved ones? Or is school not the only new beginning recently? Check out our collection to find more titles that may help accompany you or your loved ones as they settle into this new phase in life.