When it comes to the most romantic city in the world, the first answer most of us will think of is probably Paris, France - which even has the nickname, "City of Love". And for good reason - its stunning architecture and scenery, the sheer number of museums with beautiful artworks by some of the most talented artists, the abundance of lovely spots for couples, the expressiveness of the language of French, and so much more.
But has Paris and France always been about romance? Throughout its history, whenever there is love, there is also plenty of heartbreak, tragedy, chaos, and death. It seems almost like a living being - with high and lows, different façades, its own heartbeat, and thus incredibly human.
Whether you're dreaming of travelling there someday or curious to learn more about it, we hope these books will let you rediscover the city of Paris and France in general, and leave you breathlessly in love with it.
1. Paris and France Through the Senses
2. Paris and France Through Imagination
3. Paris and France Through Its Past and People
---
Paris and France Through the Senses
Sadly, the beautiful Paris and France may seem especially far and unreachable these days, especially with travel restrictions and risks still lingering around. But there are ways to trick your senses into experiencing that quaint walk along the River Seine or biting into that exquisite croissant fresh off the oven. Here are some books that will take you there!
By David Lebovitz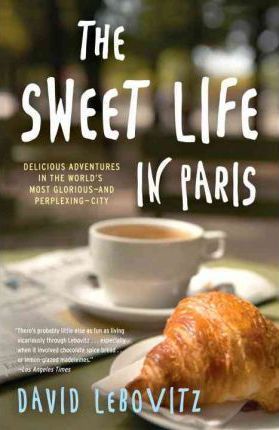 From learning the ironclad rules of social conduct to the mysteries of men's footwear, from shopkeepers who work so hard not to sell you anything to the etiquette of working the right way around the cheese plate, The Sweet Life in Paris is David's story of how he came to fall in love with - and even understand - this glorious, yet sometimes maddening, city.
When did he realise he had morphed into un vrai parisien? It might have been when he found himself considering a purchase of men's dress socks with cartoon characters on them. Or perhaps the time he went to a bank with 135 euros in hand to make a 134-euro payment, was told the bank had no change that day, and thought it was completely normal. Or when he found himself dressing up to take out the garbage because he had come to accept that in Paris, appearances and image mean everything.
Once you stop laughing, the more than 50 original recipes, for dishes both savory and sweet, such as Pork Loin with Brown Sugar-Bourbon Glaze, Braised Turkey in Beaujolais Nouveau with Prunes, Bacon and Bleu Cheese Cake, Chocolate-Coconut Marshmallows, Chocolate Spice Bread, Lemon-Glazed Madeleines, and Mocha-Crème Fraîche Cake, will have you running to the kitchen for your own taste of Parisian living.
By Jean-Michel Cohen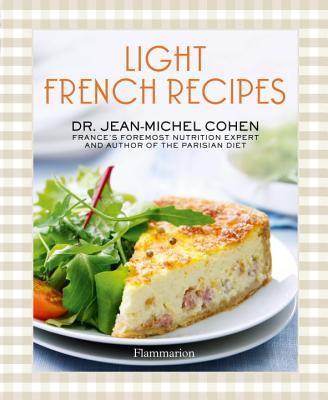 So much of the delicious traditional French cuisine (and the desserts!) turns out to be ultra-rich high-calorie dishes... how can we ever get to enjoy them all if we want to be able to still put on your favourite pair of jeans?
You're in the right place - for with this book, you can! Dr. Jean-Michel Cohen, internationally bestselling author and nutritionist, takes 100 classic French dishes, from quiche lorraine to croque-monsieur, and serves them up in health-conscious recipes that taste as good as the originals, but at a fraction of the calorie count.
Light French Recipes highlight the Cafe, Bistro, and Gourmet phases of The Parisian Diet, each featuring a variety of recipes for starters, main courses, and desserts. With Dr. Cohen's simple step-by-step recipes, even beginners can create fool-proof and delicious French dishes. From the famous onion soup to cheese souffle, a Nicoise salad to boeuf bourguignon, and from crepes Suzette to a layered mille-feuilles dessert, these easy-to-follow recipes will make your meals a paradise and get your body beach-ready at the same time.
By Jacques Pepin, Alain Sailhac, Andre Soltner, et al.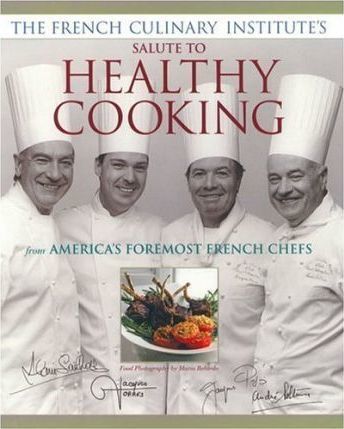 Can't get enough of healthy French food? Or do you prefer to take notes from chefs so that these healthier versions will surely satisfy your taste buds?
Compiled by America's foremost French chefs - Jacques Pepin, Alain Sailhac, Andre Soltner, and Jacques Torres - along with the faculty of the French Culinary Institute, this cookbook takes the mystique out of French cooking. Streamlined to be healthy, simple, and easy-to-prepare, The French Culinary Institute's Salute to Healthy Cooking lets you learn how to create dishes worthy of restaurants like Le Cirque. The chefs share 40 seasonal menus (complete with a first course, main course, and dessert) that use only the freshest, tastiest, healthiest ingredients for a distinctly French taste. If you're pressed for time and ingredients, this cookbook also provides themed menus for easy entertaining, such as "Backyard Barbecue", "Autumn Evening with Friends", "Cocktail Party", "Christmas Dinner", and "A Winter Night by the Fire".
By Gregory Byrne Bracken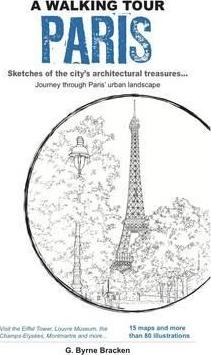 Now that we've eaten our fill of the scrumptious French cuisine, it's time for a walk around town.
Paris is a city renowned for its history, beauty and romance. Beloved by artists, writers and thinkers, not to mention lovers, "La Ville-Lumiere" (The City of Light) is as famous for its fashion as its food and, of course, its art and architecture. Architect G. Byrne Bracken guides you through 15 walking tours in Paris' most famous and scenic locations, including Le Marais, Tuileries, Saint-Germain-des-Prés, Latin Quarter, Luxembourg, Montparnesse, Invalides, Champs-Élysées, and Montmatre. Each is accompanied by beautiful sketches, from the magnificence of the Louvre and the Musée d'Orsay to tiny museums dedicated to artists and writers dotted throughout the city.
A Walking Tour: Paris features 200 buildings, streets and places and contains over 80 elegant illustrations with 17 maps. As a handy, user-friendly pocket guide with essential tourist tips, it will be a great companion for you while you plan your dream trip to Paris in the near future.
By Anne Berest, Caroline De Maigret, Audrey Diwan, et al.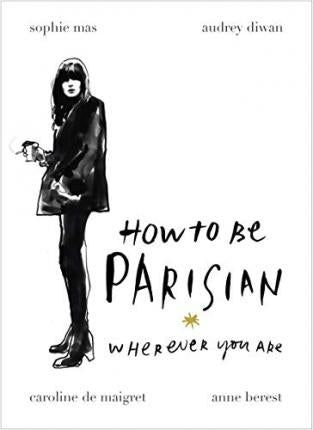 Afraid of sticking out from the crowd in a city super conscious of appearances and manners? Looking to stay in Paris for long, and hoping to fit in? Eager to soak up the unique Parisian culture and pass off as a local?
Full of wit and self-deprecating humour, How To Be Parisian explains the confusing subjects of clothes, makeup, men, culture, and lifestyle as only a true Parisienne can. What's more - these modern Parisiennes say what you don't expect to hear, just the way you want to hear it. They are not against smoking in bed, and all for art, politics and culture, making everything look easy, and going against the grain. They will take you on a first date, to a party and through a hangover. They will tell you how to be mysterious and sensual, make your boyfriend jealous, the right way to approach weddings and the gym, and they will share their address book in Paris for where to go at the end of the night, for a birthday, for a smart date, for vintage finds and much more.
---
Paris and France Through Imagination
Maybe the Paris and France that you love belong to the big screen or the realm of stories. That's perfectly fine too - whether love, heartache, or war, we've got them all here. Perhaps they'll prove just as real, if not more so, than the Paris and France we see with our own eyes. This time, dive into a different Paris and France, constructed from memories and extended through dreams and visions.
By Paula McLain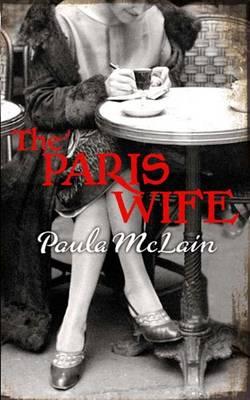 In 1920 Chicago, Hadley Richardson is a quiet twenty-eight-year-old who has all but given up on love and happiness, until she meets author Ernest Hemingway. After a whirlwind courtship and wedding, the pair set sail for Paris, where they soon fall in with a circle of lively and volatile expatriates, including F. Scott and Zelda Fitzgerald and Ezra Pound. Ernest and Hadley are thrust into a life of artistic ambition, hard liquor and spur-of-the-moment dashes to Pamplona, the Riviera and the Swiss Alps. But Jazz Age Paris does not lend itself to family life and fidelity. As Hadley struggles with jealousy and self-doubt, Ernest's ferocious literary endeavours begin to bear fruit, and the couple faces the ultimate crisis of their marriage - a deception that will lead to the unravelling of everything they made for themselves in Paris, their "great good place".
A heartbreaking portrayal of love and torn loyalty, The Paris Wife is a historical romance that seems all the more poignant because at the end (in real life), Hemingway wrote that he would rather have died than fallen in love with anyone but Hadley.
By Laura Florand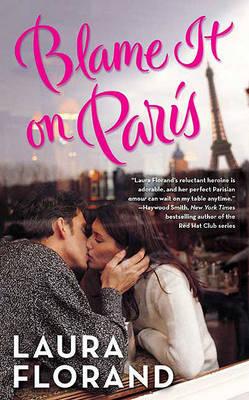 Blame It on Paris is a humorous, often anecdotal memoir on what happens when two cultures meet and marry. Laura Florand has spent most of her adult life avoiding serious relationships, flitting around the world, and keeping her romantic expectations comfortably low. As far as she's concerned, chocolate is just as satisfying as true love - and a lot less complicated.
So how has she managed to get involved with a dangerously charming Frenchman named Sébastien? And only weeks before she's scheduled to leave Paris for good? The cultural differences alone are enough to kill any relationship. She's from small-town Georgia. He's a sophisticated Parisian. They go together like grits and escargot. But Sébastien isn't just any Frenchman. He's a gorgeous, sweet, sexy, graphic artist, and as the days slip by, Laura's finding it harder and harder to say "adieu".
By Judith Lennox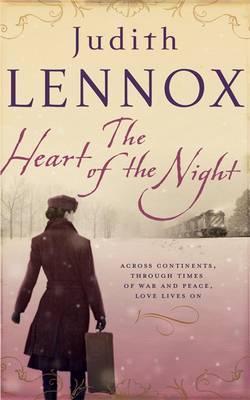 An epic novel of passion, betrayal, and danger, Judith Lennox's The Heart of the Night is set in wartime Britain and Europe.

In the spring of 1936, Kay Garland embraces an exciting new life of glamour when she becomes companion to Russian Konstantin Denisov's daughter, Miranda. The two girls become firm friends, and when Miranda falls in love with a young Parisian, Kay helps her keep the relationship secret. But Konstantin learns of the affair and promptly dismisses Kay, leaving her penniless and stranded in Nazi Berlin. By chance she meets Tom Blacklock, who pays for her ticket home, and is destined to play an important part in her life. As for Miranda, she makes a decision that will put her in the path of disaster. With the outbreak of war come death and destruction and, for both women, consuming passion, along with the fear of losing all that they hold dear. Even after Hitler's defeat, there are new dangers - and opportunities to find love where least expected.
By Irène Némirovsky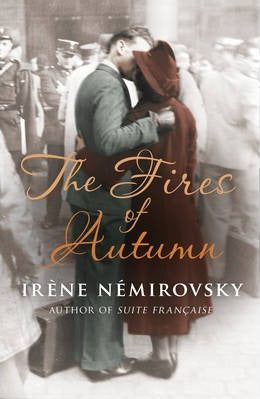 The Fires of Autumn was written in the last two years of Irene Nemirovsky's life, after she fled Paris in 1940. The prequel to her masterpiece, Suite Française, it is a panoramic exploration of French life, a witness to the greatest horrors of the 20th century, and a coruscating, tragic evocation of the reality of war and its dirty aftermath, and the ugly colour it can turn a man's soul.

After four years of bloody warfare, Bernard Jacquelain returns from the trenches a changed man. No more the naïve hopes and dreams of the teenager who went to war. Attracted by the lure of money and success, Bernard embarks on a life of luxuriant delinquency supported by suspect financial dealings and easy virtue.

Yet when his lover throws him off, he turns to a wholesome childhood friend for comfort. For ten years he lives the good bourgeois life, but as another war threatens, everything Bernard had clung to starts to crumble, and the future for his marriage, and for France, sinks into terrible uncertainty.
By Patrick Modiano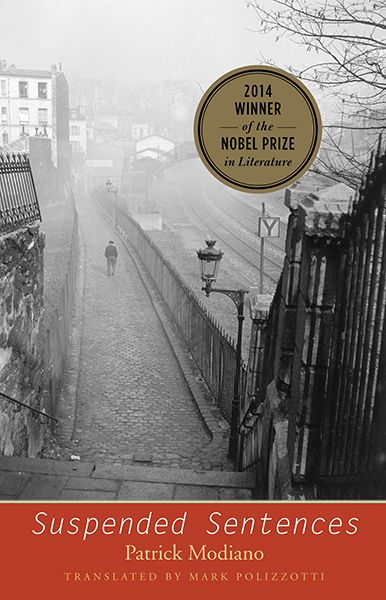 In Suspended Sentences: Three Novellas by the winner of the 2014 Nobel Prize in Literature, French author Patrick Modiano reaches back in time, opening the corridors of memory and exploring the mysteries to be encountered there. Although originally published separately, Modiano's trilogy of novellas form a single, compelling whole, haunted by the same gauzy sense of place and characters. Modiano draws on his own experiences, blended with the real or invented stories of others, to present a dreamlike autobiography that is also the biography of a place. Orphaned children, mysterious parents, forgotten friends, enigmatic strangers - each appears in this three-part love song to a Paris that no longer exists.

Shadowed by the dark period of the Nazi Occupation, these novellas reveal Modiano's fascination with the lost, obscure, or mysterious: a young person's confusion over adult behavior; the repercussions of a chance encounter; the search for a missing father; the aftershock of a fatal affair. To read Modiano's trilogy is to enter his world of uncertainties and the almost accidental way in which people find their fates.
---
Paris and France Through Its Past and People
The historic Paris and France, while ravaged by conflicts and wars on numerous occasions, have also been the home to some of Europe's most brilliant thinkers and individuals. In this third and final branch of our journey to rediscover Paris and France, see the city and country from the lens of its turbulent and legendary past, its complex ideas and social theories, and the famous people who have once walked its very streets.
By Fernand Braudel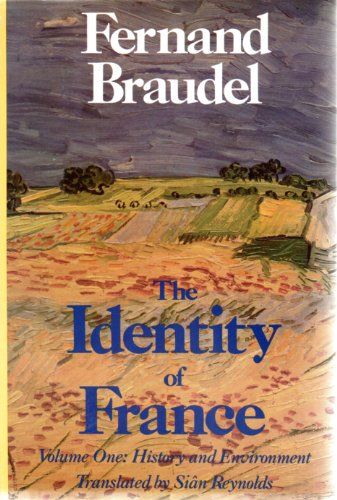 The Identity of France presents a new approach to the history of France, looking at the country's physical and geographical features as factors that have shaped its past. Celebrated French historian Fernand Braudel questions the origins of frontiers, the growth of towns, how Paris became the capital, and how France's unification came about.
Braudel was a leader of the Annales School of historiography, the most important engines of historical research in France and much of the world after 1950. For his emphasis on the role of large-scale socioeconomic factors in the making and writing of history, Braudel has also been considered as one of the precursors of world-systems theory.
By William H. Sewell Jr.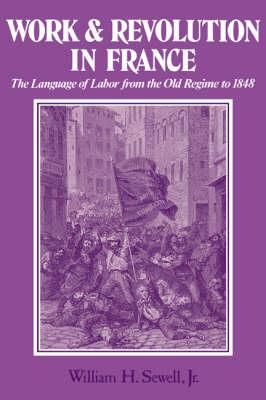 Work and Revolution in France is particularly appropriate for students of French history interested in the crucial revolutions that took place in 1789, 1830, and 1848. Sewell has reconstructed the artisans' world from the corporate communities of the old regime, through the revolutions in 1789 and 1830, to the socialist experiments of 1848.
Research has revealed that the most important class struggles took place in craft workshops, not in "dark satanic mills". In the 1830s and 1840s, workers combined the collectivism of the corporate guild tradition with the egalitarianism of the revolutionary tradition, producing a distinct artisan form of socialism and class consciousness that climaxed in the Parisian Revolution of 1848. The book follows artisans into their everyday experience of work, fellowship, and struggles and places their history in the context of wider political, economic, and social developments. Sewell analyses the "language of labor" in the broadest sense, dealing not only with what the workers and others wrote and said about labour but with the whole range of institutional conventions, economic practices, social struggles, ritual gestures, customs, and actions that gave the workers' world a comprehensive shape.
By Emilie Carles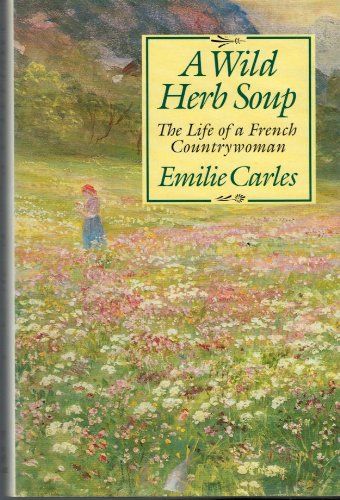 Even as French history is filled with legendary male figures such as Napoleon, René Descartes, Thomas Hobbes, and Jean-Paul Sartre, it has no shortage of trailblazing and inspirational women either.
Born in 1900 into the rigidly conservative patriarchal world of a poor and isolated peasant community in the High Alps of south-eastern France, Emilie Carles became a staunch pacifist, educator, mother, farmer and fierce campaigner to protect her landscape and environment. In A Wild Herb Soup, she draws on all these ingredients of her invigorating life story from the mountain country around Briançon. As a close observer of her community, she reveals a sensitivity to the comedy of everyday life, telling a story that is moving, grim and often tragic, but never sentimental. The autobiography reflects the turbulent history of the 20th century, yet also the ferocious pride of a rural community.
By Sian Rees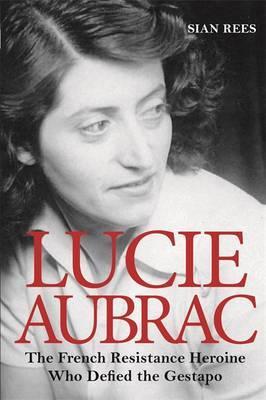 Who was Lucie Aubrac? What did she really do in 1943? And was she truly the spirit of la vraie France, or a woman who could not resist casting herself as a heroine, whatever the cost to the truth?

In May 1943, Lucie, then a young Frenchwoman, engineered the escape of her husband Raymond from the clutches of Klaus Barbie, the feared Gestapo chief. When Raymond was arrested again that June, Lucie mounted a second astonishing rescue, ambushing the prison van that was transporting him. Spirited out of France with her husband by the RAF, she arrived in London a heroine.

However, in 1983 Klaus Barbie made the bombshell claim that the Aubracs had become informers in 1943. The French press and the couple themselves furiously denounced this "slander", but as worrying inconsistencies were spotted in Lucie's story, doubts emerged that have never quite gone away. Siân Rees draws from letters, newspaper articles, and other archival materials, as well as several interviews, to decipher the truth behind Lucie and her husband's wartime endeavors and near fall from grace. Rees' account is the first full English-language biography of this extraordinary woman who has become legendary in the history of the French Resistance.
By Kathryn Harrison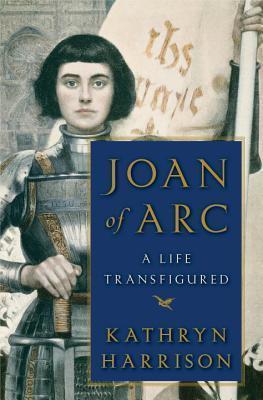 You'd likely not get away for not knowing Joan of Arc (French: Jeanne d'Arc), the young peasant girl whose "voices" moved her to rally the French nation and a reluctant king against British invaders in 1428. She has since fascinated artistic figures as diverse as William Shakespeare, Mark Twain, Voltaire, George Bernard Shaw, Bertolt Brecht, Carl Dreyer, and Robert Bresson. Was she a divinely inspired saint? A schizophrenic? A demonically possessed heretic, as her persecutors and captors tried to prove?
Every era retells and reimagines the Maid of Orléans' extraordinary story in its own way, and in Joan of Arc: A Life Transfigured, novelist and memoirist Kathryn Harrison gives us a Joan for our time - a shining exemplar of unshakable faith, extraordinary courage, and self-confidence during a brutally rigged ecclesiastical inquisition and in the face of her death by burning. Deftly weaving historical fact, myth, folklore, artistic representations, and centuries of scholarly and critical interpretation into a compelling narrative, she restores Joan of Arc to her rightful position as one of the greatest heroines in all of human history.
---
We hope that you had a wonderful time exploring Paris and France, whether through your very senses, richly imaginative tales, or its long history and various important individuals. If you would like to see more recommendations like this, do scroll down to the end of the page and sign up for our email newsletter - and receive a 15% discount for your next Thryft order at that!
For more book adventures off the springing board that is love and romance, stay tuned for the rest of our February book fair recommendations over these 3 days. With our Buy 2 Get 1 Free sitewide promotion, you can take this chance to double your reading delight! How about picking up a refreshing new title or two? You may be pleasantly surprised.