Welcome back to our series of updates on the Thryft blog, where we share the exciting changes we've made to our website as our online inventory grows to over 25,000 books and clothing items!
In this second instalment, we're thrilled to introduce you to our upgraded product recommender, also known as Similar Reads. This is not a new feature, but we've given it some major upgrades to make it easier than ever to find the perfect book. Read on to find out more!
AI-Powered Product Recommender for Relevant Titles
At the bottom of every product page, you'll see our Similar Reads feature. We've taken our product recommender to the next level by utilising artificial intelligence to suggest a list of relevant titles available in store.
The Similar Reads recommender analyses the book you're currently viewing and suggests similar books based on various factors to ensure that the books suggested truly match what you're browsing!
Theme and Topic Connections for a More Personalised Experience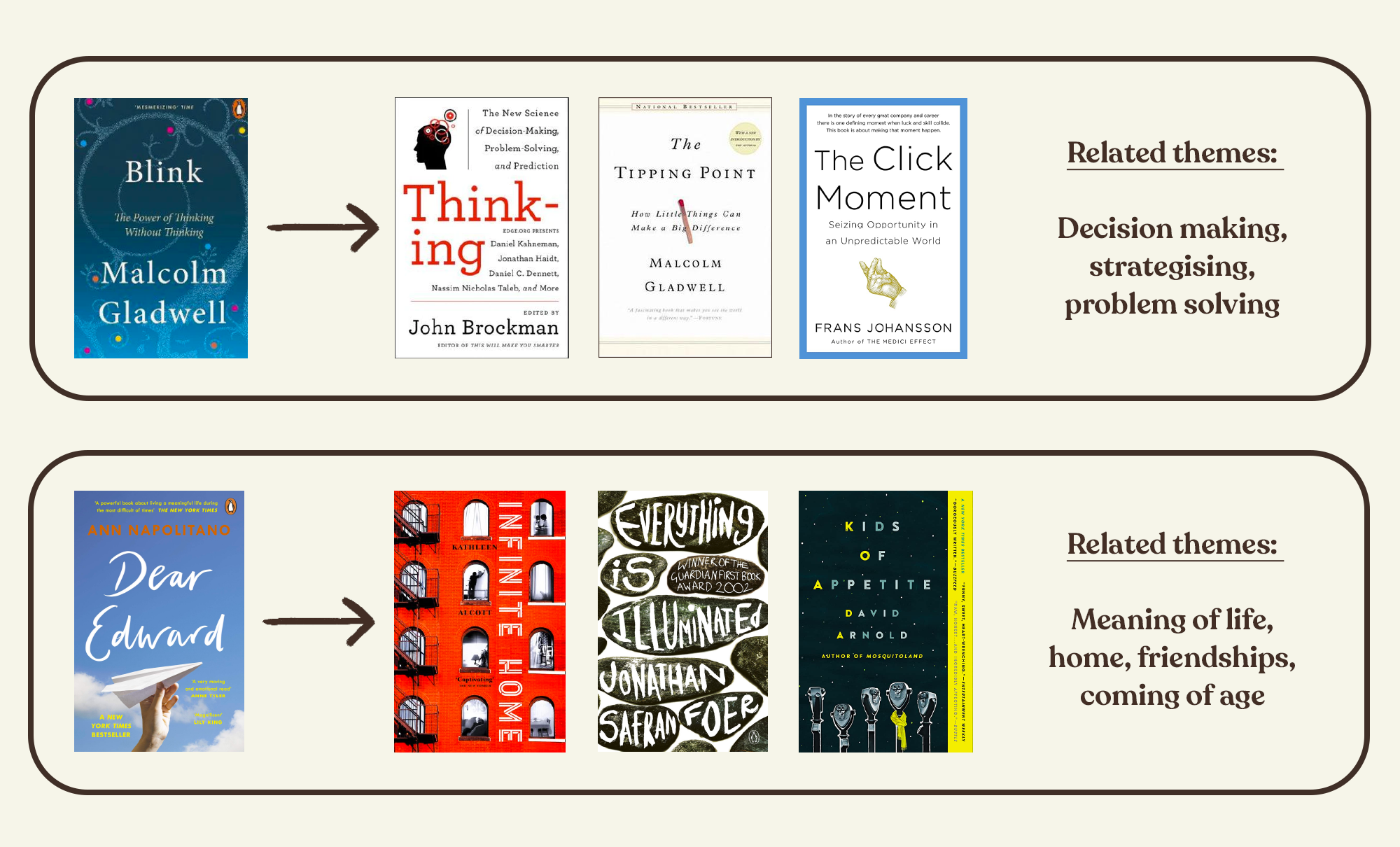 Our upgraded Similar Reads feature connects books by detecting similar themes, topics, genres, and writing styles, resulting in a curated list of relevant titles. This means that it's easier to find more of what you're looking for and discover new reads that you'll love.
Browse Similar Reads for Sold-Out Items
As a second-hand store, most of our items are one of a kind, and might not be in stock all the time. We understand how frustrating it can be when the book you're interested in is sold out.
To help you find an alternative, our Similar Reads feature comes to the rescue! If the product you're looking at is unavailable, simply click the "Browse similar reads" button to explore other titles that share similar themes and topics. This way, you won't miss out on an amazing reading experience.
---
Our enhanced AI-powered product recommender, Similar Reads, is designed to help you find what you have in mind more easily and discover new books that resonate with your interests. As our inventory continues to grow, we remain committed to improving your Thryft experience, making it more enjoyable and user-friendly.
Stay tuned for more updates on our blog as we reveal additional features and improvements. In the meantime, have fun exploring our upgraded product pages and taking advantage of our new Similar Reads feature.
Happy reading and thrifting!