Tired of leafing through the same old reads? Looking for something fun and exciting to spice up your last few weeks of May? If you're in search of new, addictive titles to add to your collection, look no further than our curation of show-stopping page turners!

Ranging from horror novels to high fantasy, sci-fi and intriguing thrillers, you'll be sure to come across something simply unputdownable that you'll end up binging - all in one sitting.
Browse by Category:
1. Horror Stories
2. High Fantasy
3. Sci-fi Books
4. Thriller
---
Horror Stories
Are you a fan of all things creepy and spooky? Craving a dark and twisted read that will leave you terrified? This collection of horror page turners is for you!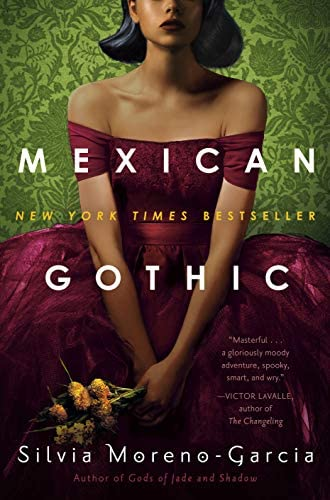 Set in 1950s Mexico, this Gothic horror novel with a feminist twist will enthrall readers. Noemi Taboada is a glamorous socialite whose life seems picture-perfect – until she receives a desperate letter from her cousin Catalina, insisting that her husband is trying to poison her.
When Noemi arrives at the remote mansion where the couple live, she realises she will have to learn to survive in a place full of potential enemies - Catalina's new husband, simultaneously terrifying yet charming; his father, an enigmatic figure with a peculiar fascination for Noemi; and even the house itself, which consumes her dreams with visions of terrifying bloodshed. As Noemi uncovers the dark secrets and family history of this crumbling home, she will have to keep her wits about her lest she find herself unable to ever leave this place behind... Having been featured on multiple bestseller lists and highly praised by critics, you are sure to enjoy this innovative and memorable story.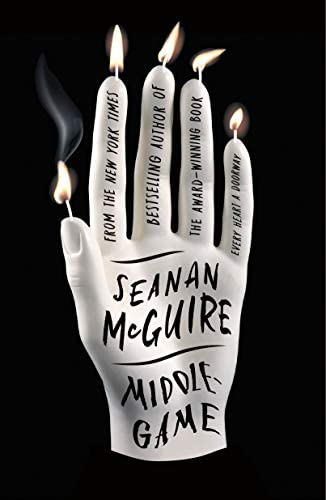 A Hugo Award finalist and winner of the Locus Award for Best Fantasy Novel 2020, this book by award-winning author Seanan McGuire will delight fans of both the horror and fantasy genre.
Meet Roger and Dodger, twin siblings – one impossibly skilled with words and the art of language, the other with superhuman mathematical abilities and an obsession with numbers. It's shocking enough for them to find out that they're twins separated at birth; then the twins learn that they're not exactly human, either. Meet Reed, the alchemist who created Dodger and her brother – he has a plan to raise the twins to godhood and achieve world domination with their powers. In this twisted tale of amoral alchemy and horror fantasy, Mcguire weaves a genuinely innovative story that you will find yourself unable to put down.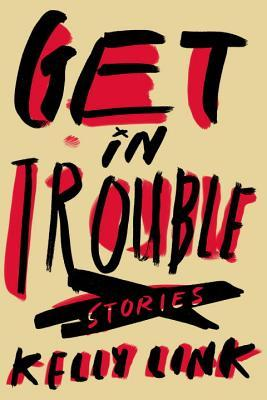 Finalist for the Pulitzer Prize and named one of the ten best fiction books of the year by Time, this collection of freaky short stories by bestselling author Kelly Link will prove thoroughly entertaining.

Containing nine short stories featuring strange happenings and magical realism in America, each tale is full of twists and turns that will have you hanging on to every word.
In "The Summer People", a young girl has to serve as caretaker for the mysterious inhabitants of the cottage behind her house. In "I Can See Right Through You", a movie star pays a visit to his ex-lover at a disturbing Florida swamp where she is shooting a ghost-hunting reality show. And in "The New Boyfriend", a spoiled birthday girl receives a limited-edition Ghost Boyfriend as a present, and a teenage friendship gets tested when her best friend grows jealous of their relationship... Be sure to read on to find out more!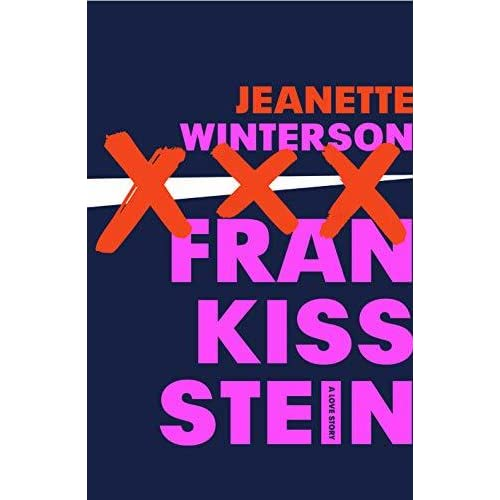 Delve deep into this modern re-imagination of Mary Shelley's Frankenstein set in our politically turbulent, technological world. Amusing, philosophical, and deeply satirical, Winterson questions what exactly is reality and human consciousness, and whether we are willing to embrace the power of AI that can make immortal gods of humans.
In Brexit Britain, a young transgender doctor falls in love with famous professor Victor Stein, who is leading the public debate around AI. Meanwhile, Ron Lord, a recently divorced man living with his mother, makes a fortune off of his invention of female sex dolls who never say no to a man. And in Phoenix, Arizona, a cryonics facility may have just discovered the key to eternity, housing dozens of bodies of those who are legally and medically dead, but waiting to return to life...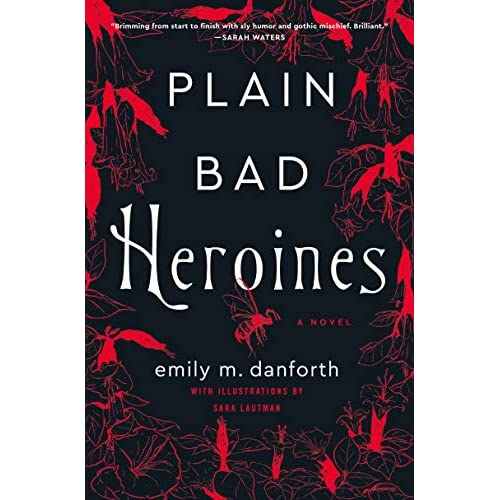 This Gothic horror novel beginning in the 1900s will delight fans of the genre. When students Flo and Clara at Brookhants School For Girls fall in love and bond over their obsession with a scandalous memoir by writer Mary MacLane, the girls establish their own private club called The Plain Bad Heroine society. A few months later their bodies are found in the woods after a horrific wasp attack, with a copy of Mary's memoir lying beside them.
Three more deaths soon mysteriously occur on the property, leading to Brookhants closing its doors forever – until more than a century later, it appears back in the news when a popular book is published on the supposedly cursed institution. In the present, actresses Harper Harper and Audrey Wells are set to play the lead roles of Flo and Clara in a controversial horror film inspired by the bestseller, but may soon find themselves in trouble as past and present become grimly entangled the moment Brookhants opens its gates once again...
High Fantasy
If you're seeking to immerse yourself in enthralling worlds of magic and fantasy, look no further than this collection of unputdownable high fantasy novels.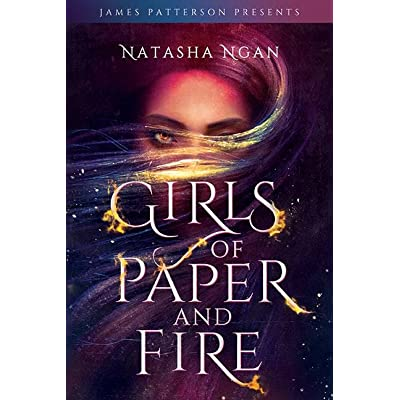 This mesmerising New York Times bestseller follows the adventures of heroine Lei, a member of the Paper caste – the lowest and most persecuted class of people in the fantasy world of Ikhara. Each year, eight beautiful girls are selected as Paper Girls to serve the king, and this year, Lei becomes the ninth – the girl with the golden eyes whose rumored beauty has captivated the fascinated king. Attempting to survive in the opulent but oppressive palace, trying to navigate a forbidden romance, and seeking to avenge her mother who was captured by the royal guards ten years ago, Lei must decide just how far she's willing to go for justice and revenge...
In this intriguing tale of political intrigue and court drama, Ngan masterfully weaves an excellent commentary on abuse of power and injustice in the real world.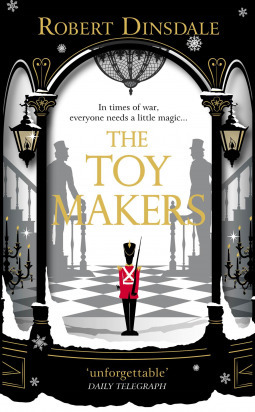 Do you remember when you believed in magic and miracles? Delve deep into this enchanting, magical novel by Robert Dinsdale, that has been described as a fairytale for adults.
In 1917, while war wages across Europe, a mysterious toyshop known as the Emporium acts as a place of solace and enchantment with toys that delight both children and adults alike. Lifelike patchwork dogs and bears, toy soldiers that can fight battles on their own, "instant trees" that magically sprout from boxes, and more line the shelves. When a young homeless girl named Cathy gets taken in by the owners of the toy store, she embarks on an enchanting journey and soon discovers that the Emporium has secrets of its own. Richly detailed and imaginative, this book is a definite page turner for fans of the high fantasy genre.
Sci-fi Books
Are you a diehard sci-fi fan looking for more futuristic, imaginative reads? This collection will be exactly what you need to get your sci-fi fix.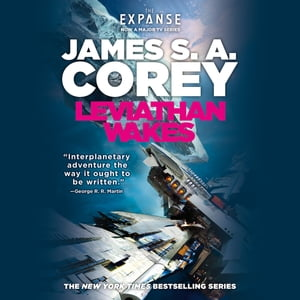 Now a Prime Original series and the first book in the Hugo award-winning Expanse series with over 4 million copies sold worldwide, Leviathan Wakes is a must-read for any and all sci-fi fans.
Set in a future where humanity has colonised much of the Solar System, officer Jim Holden unexpectedly discovers an abandoned ship called the Scopuli that bears a deadly secret – one that someone would be willing to kill for. Meanwhile, Detective Joe Miller has been sent to look for a girl, Julie Mao, whose father is a wealthy magnate. When the trail leads him to Scopuli and Holden, both men will soon realise Julie may be the key to everything as they have to take on the Earth government, the Outer Planet revolutionaries and secret corporations.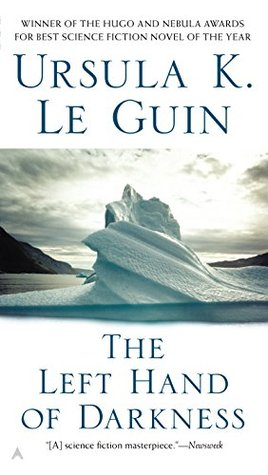 Winner of the Hugo and Nebula Awards, The Left Hand of Darkness has been described as a science fiction masterpiece and a groundbreaking story.
A human ambassador is sent alone to the secluded planet of Winter, where strange customs and an intense culture shock prompt him to reflect on his own views and experiences. On this ice-bound planet, there exists no sexual prejudice, and the inhabitants' gender is fluid. In order to achieve his goal of having Winter be integrated into the larger intergalactic civilisation, our protagonist will have to bridge the gulf between his own views and those of the strange place he has found himself in...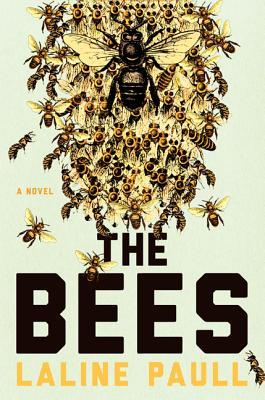 Described as a fusion between The Handmaid's Tale and The Hunger Games, this insightful novel on the life of a bee named Flora 717 will prove thoroughly interesting for readers.
Born in the lowest class of hive society, Flora 717 is a sanitation worker expected to accept, obey and give up anything and everything for her beloved holy mother, the Queen. But Flora soon discovers she is different from other bees, and while mutant bees are usually instantly destroyed, she catches the interest of Sister Sage, who reassigns her to work in the nursery. When she finds her way into the Queen's inner sanctum, she discovers secrets both strange and ominous. And when Flora breaks the most sacred law of all – daring to challenge the Queen's fertility – she must decide whether to take a leap of faith and change her destiny, and her world...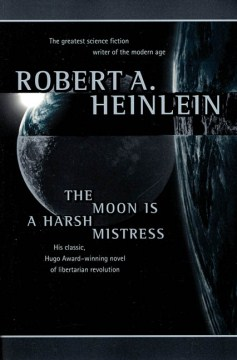 Recipient of the Hugo Award and a Nebula Award nominee, The Moon is a Harsh Mistress describes a lunar colony's revolt against rule on Earth.
In this tale of revolution, the disparate people who make up the movement's leaders include a computer technician, a young female agitator, and an elderly academic. Known only to the revolt's inner circle is a sentient supercomputer named Mike, who for reasons of his own is committed to ensuring the revolution's success. In this futuristic re-telling of the American Revolution bursting with passion, innovative speculation and wonder, this novel will surely delight any and all sci-fi fans.
Thriller
Looking for dark, engrossing stories that will constantly keep you in suspense? This collection of recommended reads will prove thoroughly entertaining for thriller fans.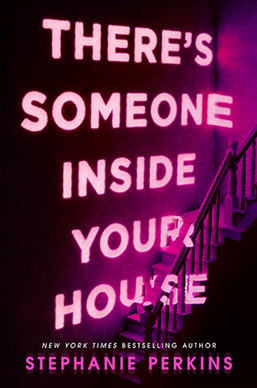 Now a Netflix feature film, this novel by Stephanie Perkins has been widely acclaimed as a heart-pounding tale with an intriguingly creepy setting.
Makani Young has finally started to settle down in Nebraska after moving from Hawaii, making new friends and even developing a crush on mysterious outsider Ollie Larsson. But just when everything seems to be going well, students at her high school begin to die in a series of gruesome murders. Soon, her feelings for Ollie begin to intensify, and the murders proceed to gain increasingly dramatic and grotesque flair. Makani will have to confront her dark past and try to escape the killer's twisted plans.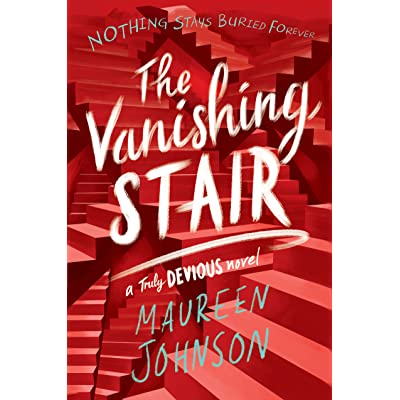 This New York Times and Publisher's Weekly bestseller will have you eager to binge the entire thing in one sitting!
Meet Stevie Bell – a young girl obsessed with the unsolved Truly Devious kidnapping and triple-murder case. It's the very reason she came to Ellingham Academy where it took place, but when her classmate gets killed, her parents then pull her out of school – for her own safety, they insist. But Stevie would do anything to get back to Ellingham, including making a deal with despised politician Edward King, and returning to David – the guy she kissed, and who lied about his identity as Edward King's son. Now that she's back, Stevie will do whatever it takes to solve the tantalizing riddle and uncover the truth behind this unsolved mystery.
---
We hope that you'll enjoy our collection of must-read page turners from all your favourite genres. For more exciting reads, check out our Fiction section to find your next favourite title!